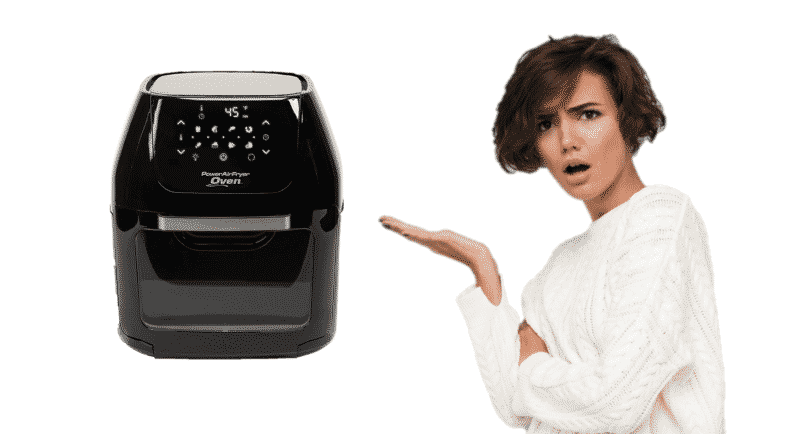 How do you deal with problems with your kitchen appliances? Situations such as when you run out of some basic ingredients or when your Power Air Fryer won't turn on, or you can't seem to find a way to switch it on and get the cooking done can seem quite frustrating.
Air fryers are incredibly popular nowadays, mainly because of the many health benefits that they offer. Instead of cooking your foods in a pan full of oil, air fryers allow you to cook them with just a few drops of oil.
Obviously, this makes them slightly healthier as compared to cooking them in a pan full of oil. The Power Air Fryer Oven is a great choice for people who need something reliable and will last them a long while.
What's Power Air Fryer Oven?
The Power Air Fryer Oven is definitely an amazing product that makes kitchen work easier. The machine is capable of reducing cooking time by half of its actual duration. It is an amazing experience to use the air fryer oven because of the slew of added features.
Anyone who needs a healthy meal ready can get it in no time with the help of the Power Air Fryer Oven. You don't need any knowledge or special cooking skills to use the Power Air Fryer either.
A simple manual guide that comes with the Power Air Fryer is enough to know all about the different features incorporated within the appliance.
Many people love using their Power Air Fryer, but in some cases, you might have to go through a bad experience, where the Power air fryer oven won't turn on. So, what to do in this situation?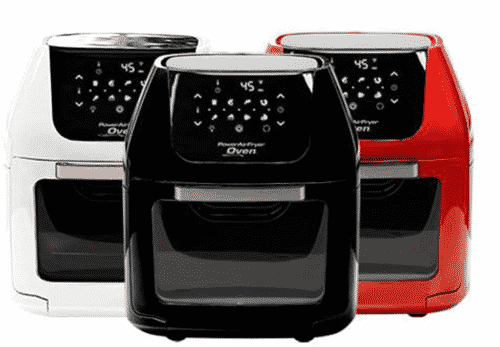 Several things could prevent your air fryer oven from working properly. It is recommended that you look at these issues one by one and eliminate them accordingly.
It is recommended that you take these things seriously, mainly because each of them plays such an important role in determining the performance of your air fryer oven.
In some cases, resolving these issues is not very difficult. However, there are certain situations in which your best bet will be to call a professional electrician to fix the appliance for you.
Power Air Fryer Oven Not Working
Now, how would you know if your Power air fryer oven is not working? There is no dedicated error code that shows up on the Air Fryer Oven, indicating a power problem.
The only way to know if your power air fryer is working or not is by testing it. The best thing to do is to connect it first and see if it's cooking properly. If the cooking cuts off halfway or if the appliance doesn't power on, then you are pretty much looking at a power problem.
Complex power wires are running through the appliance, designed to relay the power through the appliance. If there's an issue with the wiring or the internal components, your only option will be to get it fixed by an electrician or an appliance repair technician.
Troubleshooting Power Air Fryer Oven Won't Turn On
We understand how important your Power Air Fryer Oven might be to you. However, you should know that there are several simple steps that you can take to fix the problem.
1. The first thing you should go to check is the cord connections. There's nothing wrong with the machinery most of the time, but the problem is loose connections or loose plugs.
This can be easily fixed by tightening the connections one by one. Certain connections are internalized, and reaching them is going to require you to unscrew a few plates.
Make sure you have a tiny Philips screwdriver available, as you will have to remove the screws individually one by one and then open it up.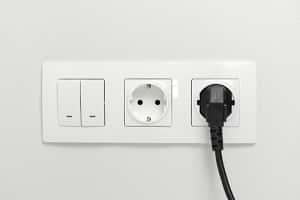 2. Another issue that might arise is a faulty power plug. If the socket you are attaching the power wire to is faulty, the appliance won't work.
Try removing the plug and reinsert it to some other switchboard or socket. This is arguably the simplest solution, but one that way too many people actually ignore. You must check whether the socket is fine before you decide to fix it up.
3. You can try if your Power air fryer oven won't turn on is checking your switch circuit. It could be a burnt socket or a blown fuse in the wiring.
To fix this, you need to check your circuit breaker for that plug outlet. Check to ensure that there is no problem with the circuit breaker or an issue with the fuses.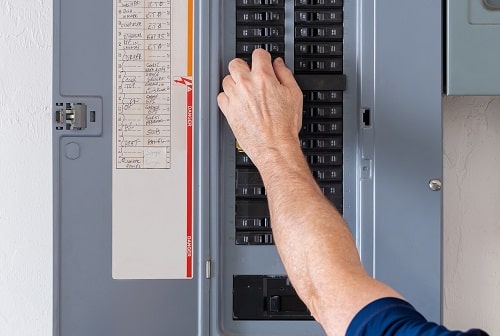 Conclusion
Now, remember, there's only so much that you can do on your own. You must avoid tampering too much with your air fryer oven.
Instead, it's best if you let a professional take a look at it if the problem seems severe. You can take it to a local appliance repairer and have them take a look at the appliance.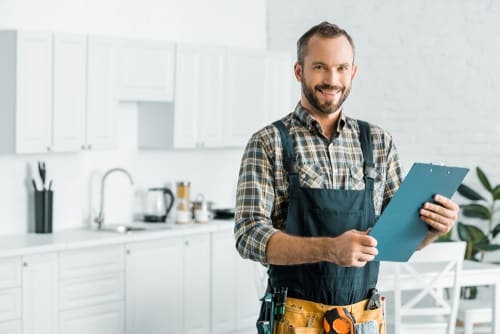 They will let you know what can be done about it. If they recommend replacing the appliance, you may have to do just that. However, if they tell you that they can fix the appliance for a small price, you may want to take them up on the offer.
If your appliance is in warranty, you can even see if the warranty is accepted. Contact the manufacturer and see what they have to say about replacing the damaged components or the appliance as a whole. This will make it easy for you to get it fixed without having to pay a hefty fee.