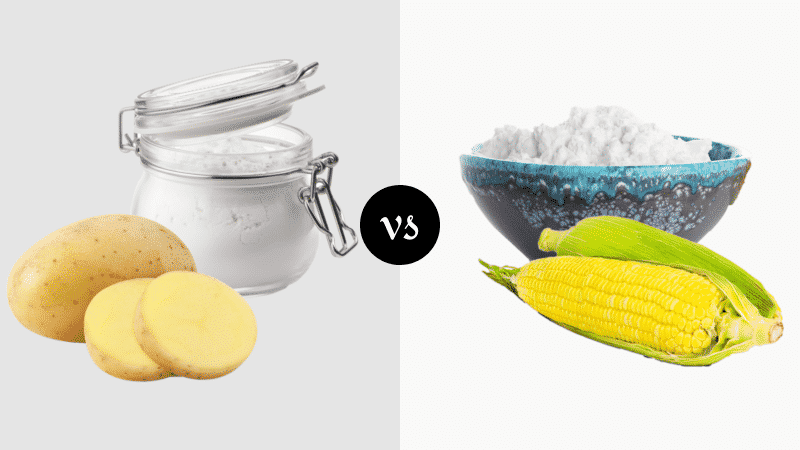 DISCLOSURE: This post may contain affiliate links, meaning when you click the links and make a purchase, I receive a commission. As an Amazon Associate I earn from qualifying purchases.
Fried food already tastes fantastic even without a coating. However, dredge your food in cornstarch or potato starch before frying, and it'll taste as if it was sent from heaven.
We'll be taking you through a look at cornstarch and potato starch, pointing out all the differences so that you know which is best for your next crispy fried meal.
Cornstarch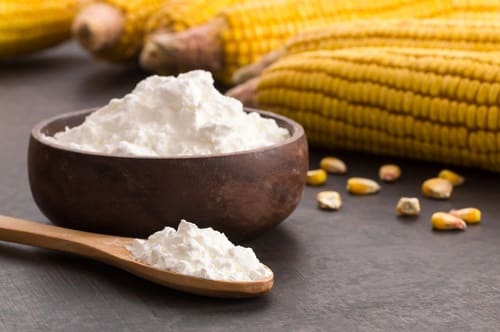 Cornstarch is pure starch and carbohydrate, which is milled from the endosperm of corn. Also referred to as corn flour, cornstarch is a white, powdery ingredient with all sorts of culinary, household, and even industrial uses.
New Jersey wheat starch factory worker Thomas Kinford discovered cornstarch in 1842. It was originally only used to starch clothing and only later ended up used in food.
Today, almost every corn-growing country in the world produces cornstarch. The U.S. is the world's biggest producer, with China and Europe following.
Famous as a thickening agent, cornstarch is added to countless marinades, sauces, gravies, glazes, soups, pie pastry and filling, and many sweet dishes. You'll also find cornstarch in sweeteners, adhesives and other sticking agents, and even paper itself.
Potato Starch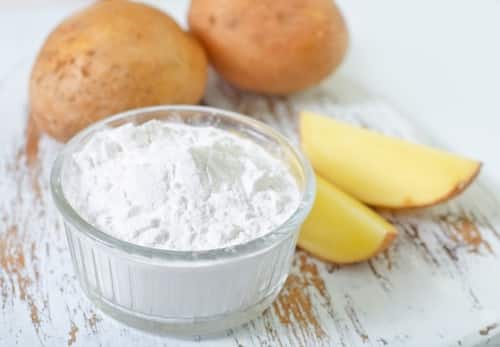 Potato starch is extracted from potatoes of the potato plant, scientifically known as Solanum tuberosum. Edible tubers form as roots, something most of us better know as potatoes! Yes, exactly – the ones that you eat!
The potato plant's tubers contain starch grains called leucoplasts which are extracted to form potato starch. Potatoes are crushed to release the starch grains, which occur as the cells lose integrity and are destroyed.
Finally, the starch is separated by washing it out. Thereafter drying occurs, leaving the final product – powdered potato starch.
Unlike cornstarch, potato starch has a low nutrient profile. It's convenient for frying, thanks to its high-temperature tolerance. The distinctive potato-like taste is also preferred to the bland taste of cornstarch, but more on these differences soon.
Potato starch can be used in any recipe where cornstarch or cornflour are called for.
Why Do Cornstarch and Potato Starch Get Crispy When Fried?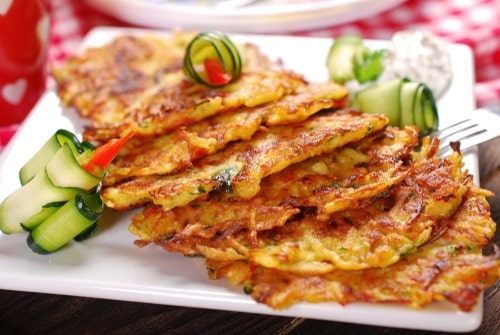 When starch mixes with liquid forming a coating, the starch granules absorb water and expand as soon as they touch hot oil. The moistened granules of cornstarch separate, which lets the water evaporate, in turn locking the starch particles in place.
This is what gives fried food its crunchy crust when coated in starch.
Potato Starch vs Cornstarch For Frying
| | | |
| --- | --- | --- |
| | Potato Starch | Cornstarch |
| Allergy Safety | Gluten-Free | Gluten-Free |
| Affordability | Cheaper Than Cornstarch | Highly Affordable |
| Nutrients | 571 Calories, 0.5G Fat, 133G Carbohydrates, 11G Protein, Less Than 11G Salt | 488 Calories, 0.1G Fat, 117G Carbohydrates, 0.3Protein, 11.5G Salt |
| Temperature | Ultra-High Temperature Cooking | High-Temperature Cooking |
| Best Uses | Batters And Coatings For Deep Frying | Batters And Coatings For Stovetop Cooking |
Most households are familiar with gluten-free cornstarch. Most often, it comes unblended and is affordably available in various quantities. It's a must-have for anyone who enjoys fried food, transforming into a crispy, tasty coating when cooked properly.
Cornstarch made from cornmeal is gluten-free. We recommend that you check your cornstarch to make sure that it's a 100% pure product. Otherwise, there may be allergy sensitivities if other additives are blended in.
Cornstarch is affordable but higher priced than potato starch.
A cup of cornstarch has 488 calories, just 0.1 grams of fat, 117 grams of carbohydrates, and contains 0.3 grams of protein, a whopping 11.5mg of salt, and trace elements of Iron.
Cornstarch is not suitable for extremely high-temperature cooking. It goes tough and overly crispy, burning quickly while losing its flavor.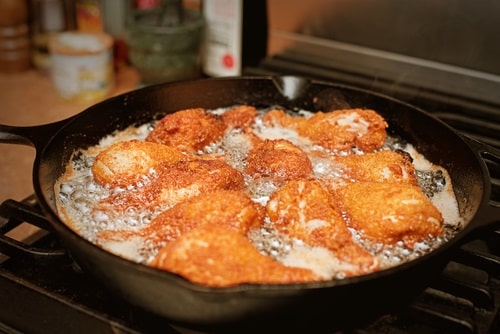 Added to batters and coatings, cornstarch fries to a crispy golden brown. It's ideal for standard stovetop frying in a pot or pan.
Potato Starch
Potato starch resembles cornstarch in its appearance and frying qualities, but it holds up to higher temperatures better. Opt for potato starch over cornstarch if you're going to be working with a deep fryer or a countertop that reaches extremely high temperatures when frying.
Just like cornstarch, potato starch is also a carbohydrate and free from gluten. Ensure that your potato starch isn't blended to guarantee that it can trigger no allergies.
Potato starch is generally much cheaper than cornstarch due to less demand and lower processing costs.
A cup of potato starch has 571 calories, just 0.5 grams of fat, 133 grams of carbohydrates. It contains 11 grams of protein, less than a gram of salt, and a healthy calcium concentration, Vitamin C, Iron, vitamin B-6, and magnesium.
With some of the highest heat resistance out of all starches, potato starch is excellent for ultra-high temperature cooking.
Anything you can do with cornstarch, you can do with potato starch. It's actually better at ultra-high-temperature frying, developing a similar golden brown crispiness without burning.
Potato Starch vs Cornstarch – Which Is Best?
Most chefs go for a blend of potato starch and cornstarch for the best results, but you'll need to experiment with various ratios to find which works best for each particular type of food.
The same type of coating suited to a juicy piece of pork isn't going to cut it when deep-frying battered vegetables, so be sure to note your findings and adjust the quantity of each until you reach the color, crunch, and consistency that you're looking for.