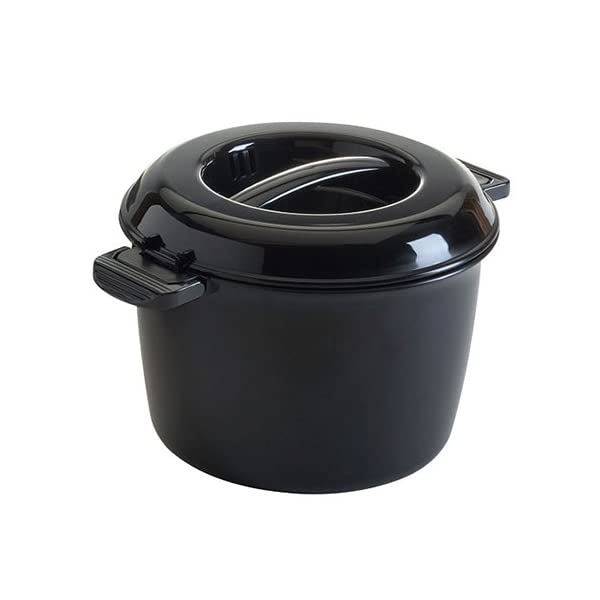 The Pampered Chef is a US-based company that sells cookware and cooking recipes. They have been in the spotlight because of the parties they host. Pampered Chef has expensive products, but they last long. Consumers have given good reviews as far as quality is concerned. According to the company's policy, some of the products have a lifetime warranty. They specialize in small items but have big items like rice cookers and micro-cookers too. So, if someone has recommended you to buy one, you must read this pampered chef rice cooker review to make the right decision.
Pampered Chef's rice cookers are not just ordinary rice cookers; they are actually microwave cookers. For making rice, you add 2 cups of water or broth for every cup of rice and then microwave it for 12-14 minutes.
Pampered Chef Rice Cooker Review
Pampered Chef has a rice cooker plus, micro-cookers, and a quick cooker that can make rice.
Quick Cooker Starter Set: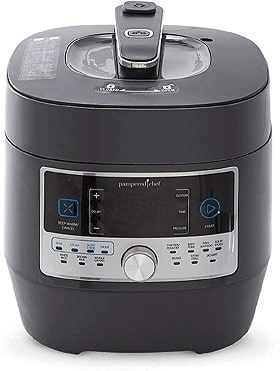 This is a 16 1 cooker that has a pre-set setting for many functions including slow cooking, pressure cooking, rice cooking, sautéing, proofing, and even storing.
It has a ceramic pot that you can use to cook any other side dish along with the quick cooker settings. The set includes mini mitts made of silicon to protect your hands from hot items.
Pampered chef rice cooker plus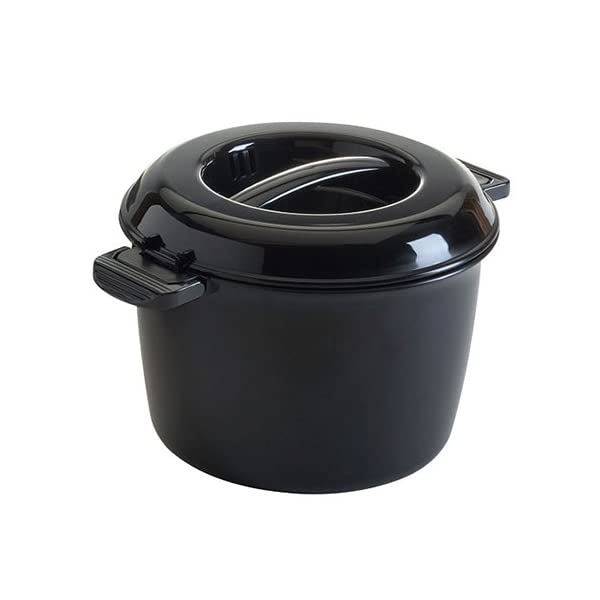 It is a 3 quarts rice cooker and can cook any type of rice. The shape is pretty simple and looks like a simple plastic box. The accessories include a top part lid and the steamer lid that are removable, making it easy to wash.
Multipurpose:
Do you believe this rice cooker can only cook rice? Well, you got it wrong. This rice cooker can make pasta, soups, steam the vegetables, and make flavorful mashed potatoes. In desserts, you can even make cakes and pudding. It sounds crazy, but it is true.
How to cook?
Rice with microwave instructions:
If the instructions state that a glass casserole dish is needed, then do not use the product.
Otherwise, use the rice in your Rice Cooker Plus and follow the instructions. Time varies according to rice. Keep the time and temperature minimum at the very start to conclude which time suits the rice best.
Rice without microwave instructions:
White Rice:
For white rice, add two cups of water for one cup of rice. Microwave it for 12-15 minutes on HIGH mode. Then, let it stay covered for 10 minutes. Your rice is ready.
Brown rice:
These take more time to cook and require more water in comparison to white rice. Add 3 cups of water against 1 cup of rice. Microwave at HIGH mode for 5 minutes and then let it cook for 20 minutes at MEDIUM mode. Make sure all water is absorbed. Cover it for 5 minutes.
Quinoa:
The Pampered Chef Rice Cooker can cook quinoa too. Add 2 cups of water to 1 cup of quinoa and cook it for 15 minutes at HIGH mode.
Pampered chef measuring cup:
You can buy these 2 cups measuring cups to measure the rice you are adding accurately.
Add salt according to your taste. Add some butter as well.
Warranty:
It has a two-year warranty.
Durability:
The consumers are high in praise for the quality and durability of the rice cooker. If a rice cooker works for more than five years, you can say that your money was worth it. Pampered Chef's products are expensive but getting a durable product of this top quality is better than ruining money in a cheap product.
Make desserts:
You can make a cake in the microwave in under 10 minutes using the rice cooker plus. All you gotta do is to mix the cake mix powder and other ingredients in the pot. Microwave for 9-9.5 minutes and you're done with a delicious cake. This works well for a chocolate lava cake mostly.
Hence, we can say it is an excellent option for those who are looking for a rice cooker for their family, which has some additional features and is easy to use. The product is long-lasting according to the customer's review. So, make your decision and buy the rice cooker that fits your need the best.