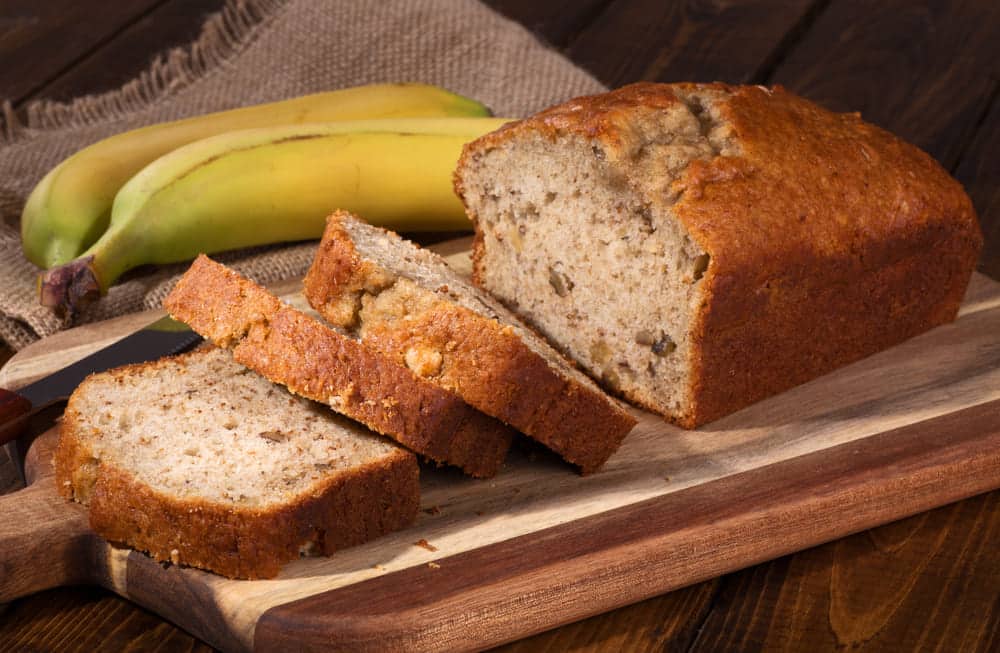 Banana bread has become the ultimate part of brunches and tea-time desserts because of the mildly sweet flavor. As the name suggests, banana bread uses a banana as the primary ingredient but it doesn't have to be filled with bananas.
Similarly, some people ask what they can add if there are not enough bananas for banana bread. With this article, we are sharing substitutes for you!
Not Enough Bananas For Banana Bread
1) Puree
If you don't have whole bananas available to make banana bread, you can also use purees. The users can opt for fruit purees because they can enhance the fiber content in the bread. To begin with, you can opt for prunes which can add more vitamin A, fiber, boron, iron, and calcium to the banana bread. However, prune is likely to add a darker hue to the bread. In addition, the prunes taste sweeter as compared to bananas, so use less quantity.
Secondly, if you don't have prunes available, you can opt for pureed garbanzo beans or white beans which increases the fiber. However, it might not be as sweet as bananas, so mix it with honey.
2) Greek Yogurt
If you haven't added the liquid content to the banana bread batter already, you can opt for Greek yogurt. Greek yogurt can make up for an insufficient number of bananas while adding protein. What's best about Greek yogurt is that it has a thick consistency which results in a promising texture. However, Greek yogurt isn't sweet enough, so you should add sugar or honey.
3) Applesauce
This is the simplest alternative that you can get if you don't have enough bananas for the banana bread. Applesauce is easy to find and delivers similar consistency and sweetness. On top of everything, you can use applesauce in place of banana puree in banana bread without changing the ingredients. The best thing about this alternative is that the apple flavor won't dominate the banana bread.
4) Pumpkin Puree
Pumpkin puree is another amazing alternative for people who cannot find enough bananas for the bread. This is because pumpkin puree has a mild flavor but you can adjust the sweetness level by adding honey or sugar. Moreover, pumpkin puree is easy to find in the dessert aisle of grocery stores. Some people also use ripe papaya to make a puree themselves. The pumpkin puree can be directly added to the banana bread batter.
5) Avocado
This is the most readily available substitute for people who cannot find enough bananas. For this purpose, you can opt for mashed avocados and it will make your banana bread buttery. What's best about mashed avocado is that it has high-fat content which increases the calorie percentage of the banana bread.
6) Custard Apple
In case you cannot find avocado or pumpkin due to seasonal reasons, using ripe custard apple is the right choice. For this purpose, you just need to buy ripe custard apple and use the white flesh for the banana bread batter. However, keep in mind that you must remove the seeds (no one would want to bite on seeds while eating banana bread, right?). Also, you can beat the flesh with a potato masher to make the right consistency.