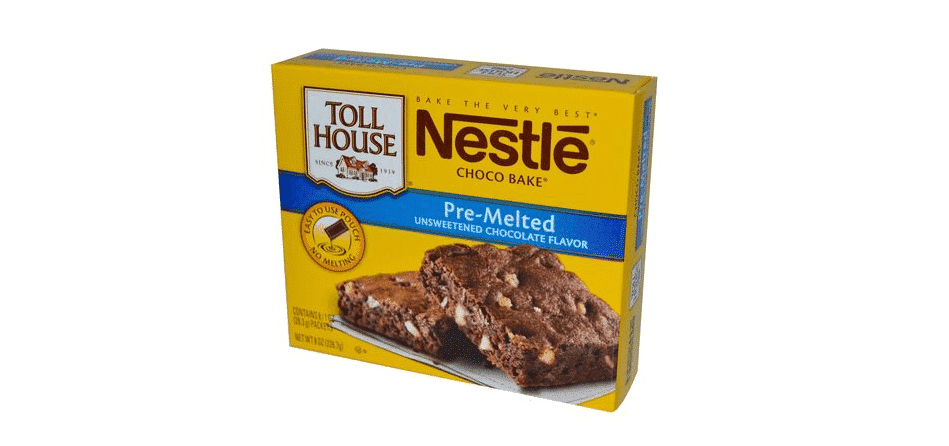 Nestle Choco Bake has to be one of the best ingredients for all the baking freaks and sweet-toothed confectionary fans out there.
However, unfortunately, this tasty, trusted ingredient has been discontinued, but people just aren't ready to let go of it. If you're one of those looking to hold onto your tasty premelted must-have, read on!
We've got all the best Nestle Choco Bake substitutes coming up. Each grants a taste and texture that's almost identical to using Nestle's sought-after baking solution.
What Was Nestle Choco Bake?
Nestle Choco Bake was pre-melted unsweetened baking chocolate that was supplied in easy-to-use pouches. Nestle Toll House discontinued Choco bake in January 2014 despite supplying this beloved baking staple since 1939.
Each packet equated to an ounce of unsweetened baking powder, which is equivalent to one square of unsweetened baking chocolate.
Nestle listed cocoa, coconut oil, soybean oil, partially hydrogenated cottonseed oil, THBHQ, and citric acid on its ingredients listed.
The 10 Best Nestle Choco Bake Substitutes
Looking for a tasty alternative to Nestle's pre-melted discontinued product? Here's a breakdown of the best Nestle Choco Bake substitutes available.
1) Cocoa
What can be better than cocoa when you're in need of a Choco Bake substitute? With this being said, opt for the highest quality cocoa that you can to compare the flavor of Nestle.
Simply add three tablespoons of baking cocoa and one tablespoon of vegetable shortening in the place of a single pouch of Choco Bake. If you don't have shortening available, use vegetable oil instead.
The best cocoa powder would, of course, be Nestle cocoa which uses added butter. It's the closest to the flavor of the discontinued favorite.
2) Chocolate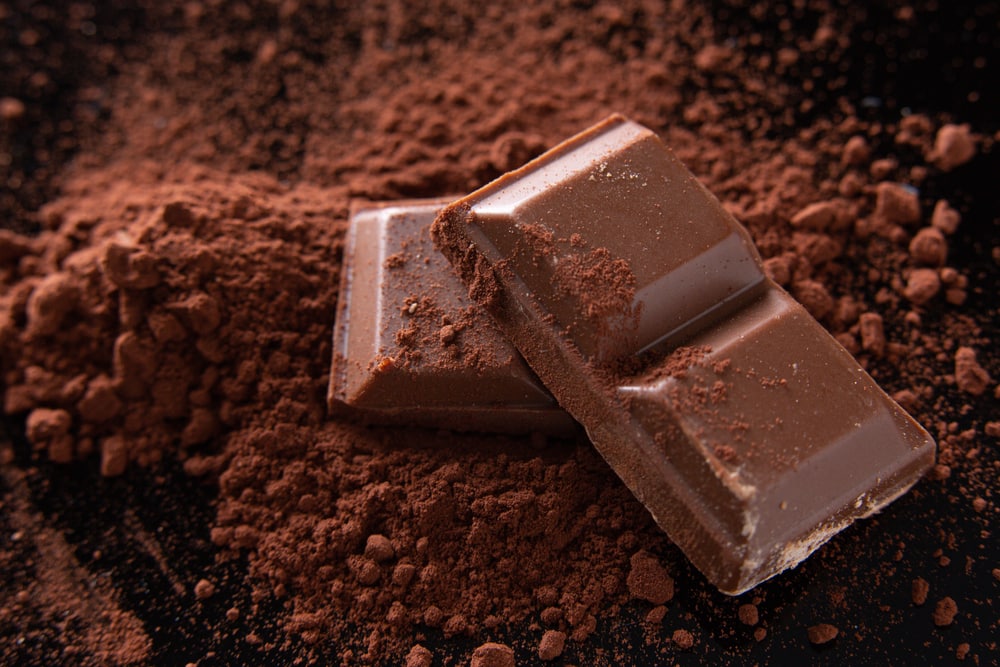 Chocolate is a good Nestle Choco Bake substitute but remember to use unsweetened baking chocolate. This alternative will need melting, but the taste is authentic and rich.
The better the quality of your chocolate, the better the flavor. A single one-ounce baking bar of baking chocolate is equivalent to a pouch of Choco Bake, so substitute accordingly at a one-to-one ratio.
To ramp up the sweetness of your recipe, use sweetened regular chocolate instead but work carefully – the sweet intensity can become a bit too intense given the wrong candy.
3) Theo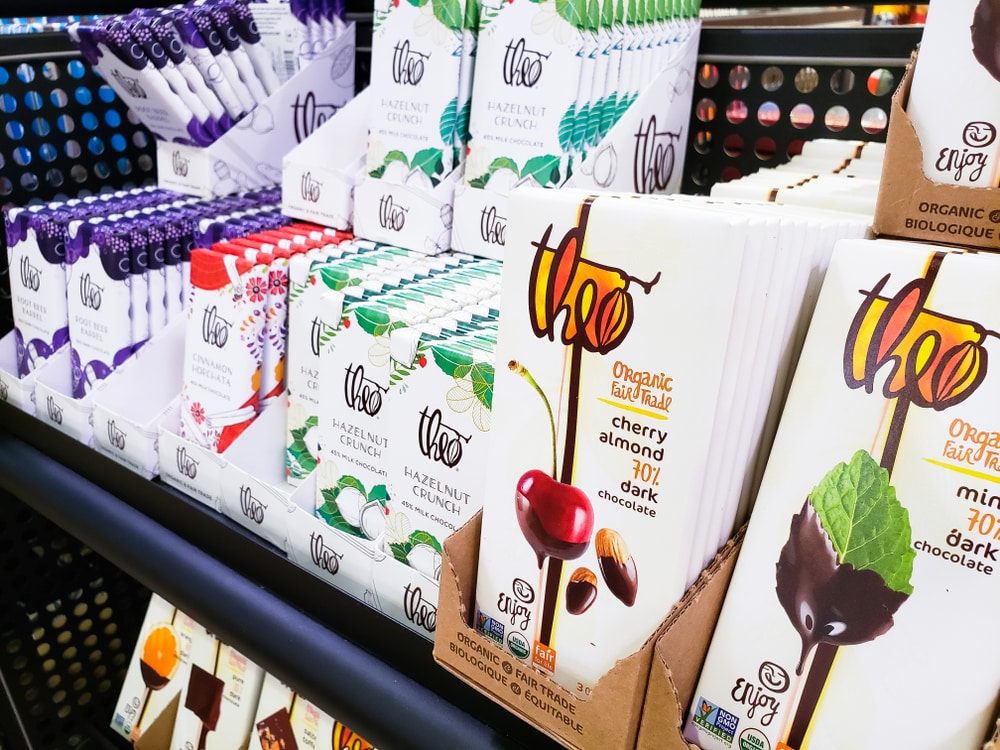 Theo is not your regular chocolate substitute. It's bean-to-bar chocolate made from a fine American chocolatier. Theo Chocolate's organic chocolate is accepted by many bakers to be some of the tastiest around.
There's no gluten, and the cocoa beans are grown on small lot farms specifically for Theo. There are two main varieties of baking chocolate available.
We suggest you go for the 70% dark instead of the 85%, but if dark chocolate isn't your thing and you're looking for sweeter – try their sweetened conventional chocolate bars.
The pure 45% milk chocolate is a great option but remembers it's sweetened, unlike Choco Bake, which isn't, so adjust your recipe accordingly.
4) Hershey's Unsweetened 100% Cocoa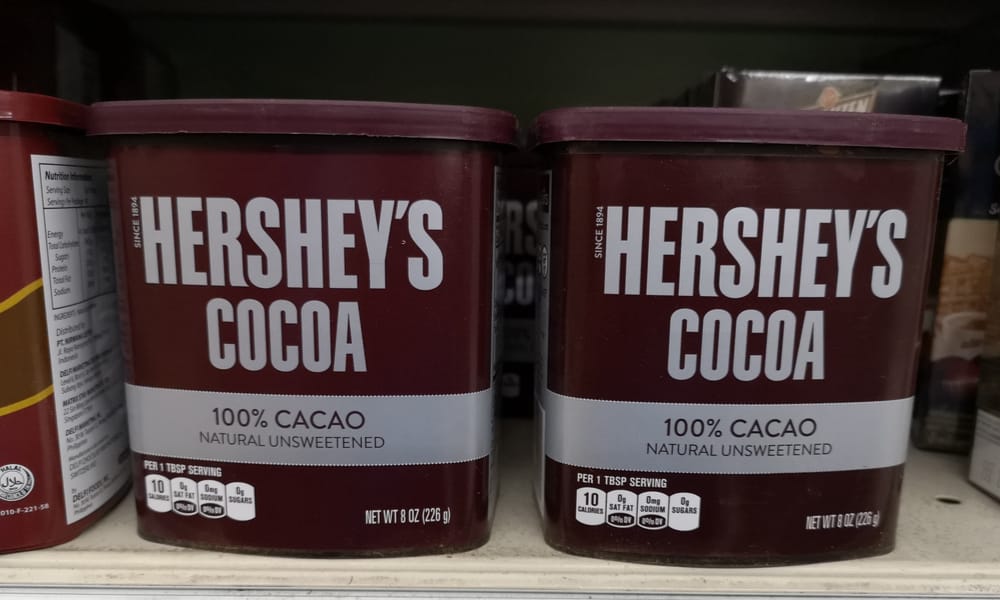 Hershey's is arguably one of America's favorite chocolates. The famous chocolatier has an expansive range of tasty chocolates that can be melted as Nestle Choco Bake substitutes.
However, it's Hershey's 100% Natural Unsweetened Cocoa that's a true star of an alternative. Excellent for baking and just as good served as a hot drink when sweetened, this cocoa is completely natural and gluten-free.
If you've never tried this type of cocoa for baking, you're missing out. Many bakers prefer to use double what the recipe calls for to reach the intensity of chocolatey flavor you're looking for, but the final result comes out great either way.
5) Green & Black's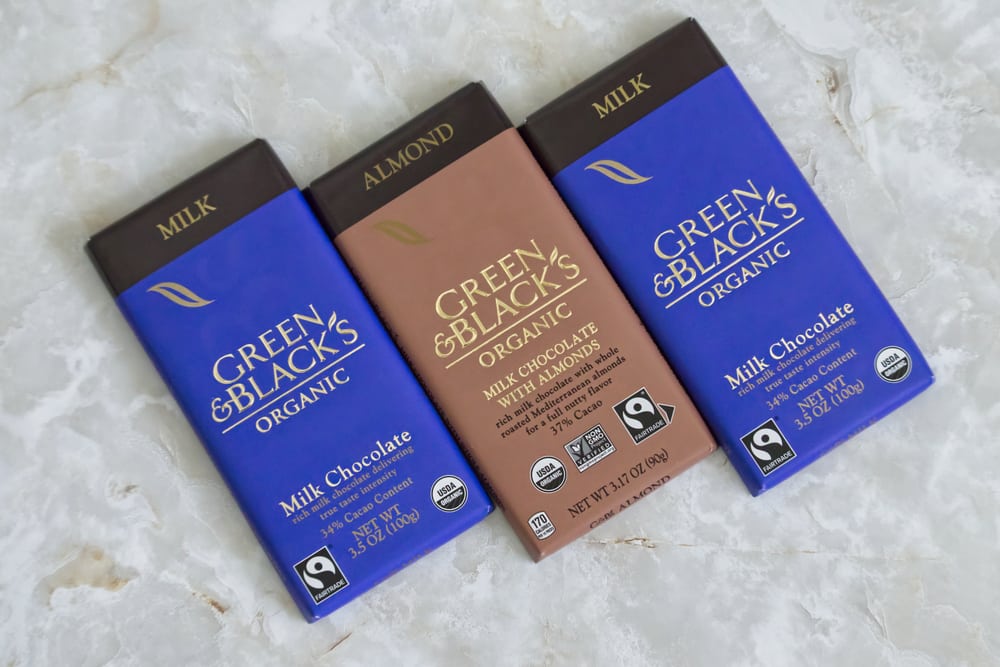 Nestle Choco Bake might have been discontinued, but Green & Black's is readily available in all supermarkets. In the same way as Nestle's leading brand, Green & Black chocolates are some of the tastiest out there.
This chocolatier uses ethically sourced chocolate beans from Trinitario. There are tons of types to pick from, and each works wonderfully as melting chocolate.
There are flavored varieties available as well for those who one to add touches of caramel, almond, toffee, mint, ginger, nuts, and fruit-flavored chocolate on offer in varying concentrations of cocoa.
Green & Black's is an excellent alternative to use in most recipes, working particularly well in chocolate pie.
6) Equal Exchange Chocolate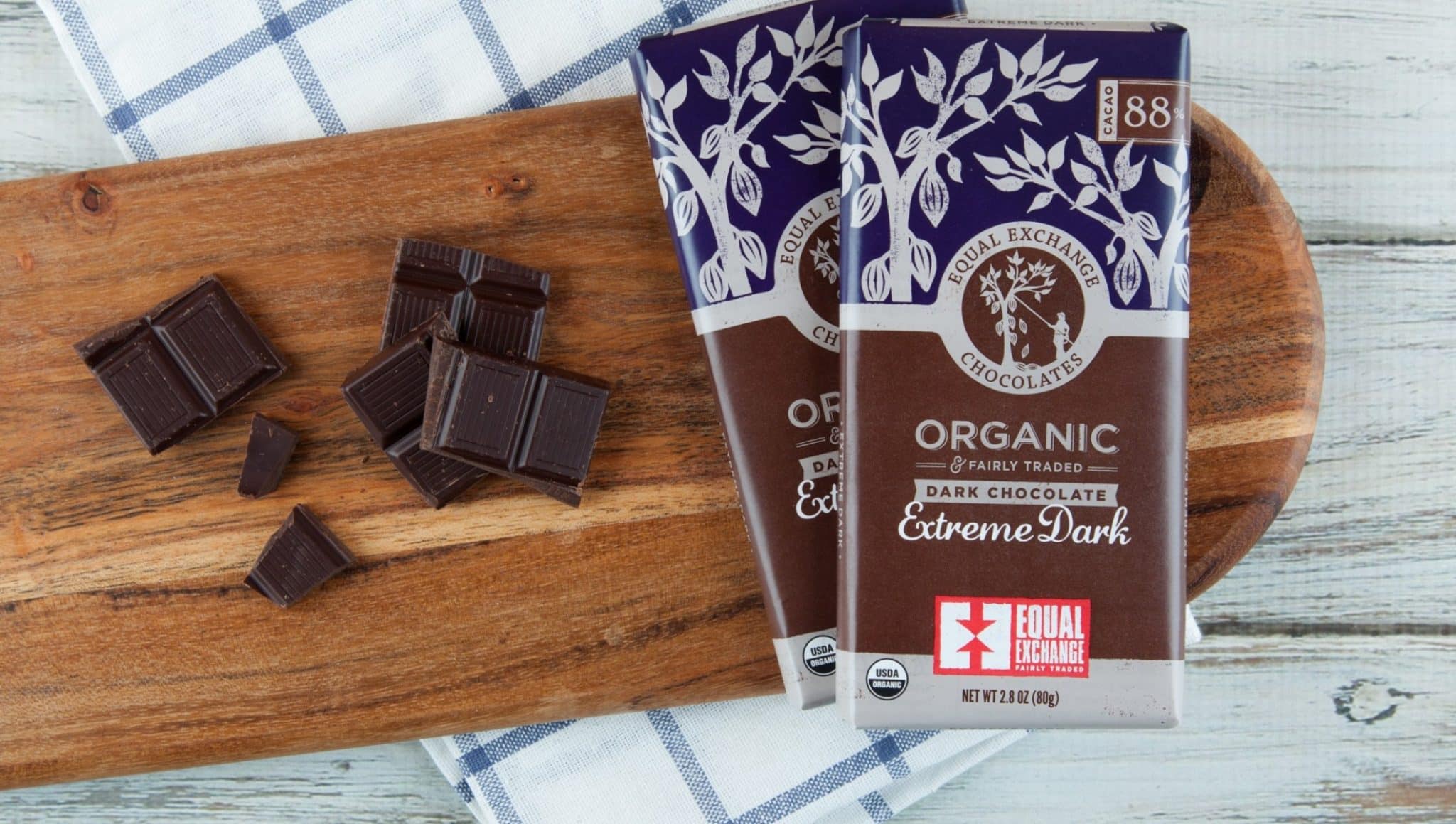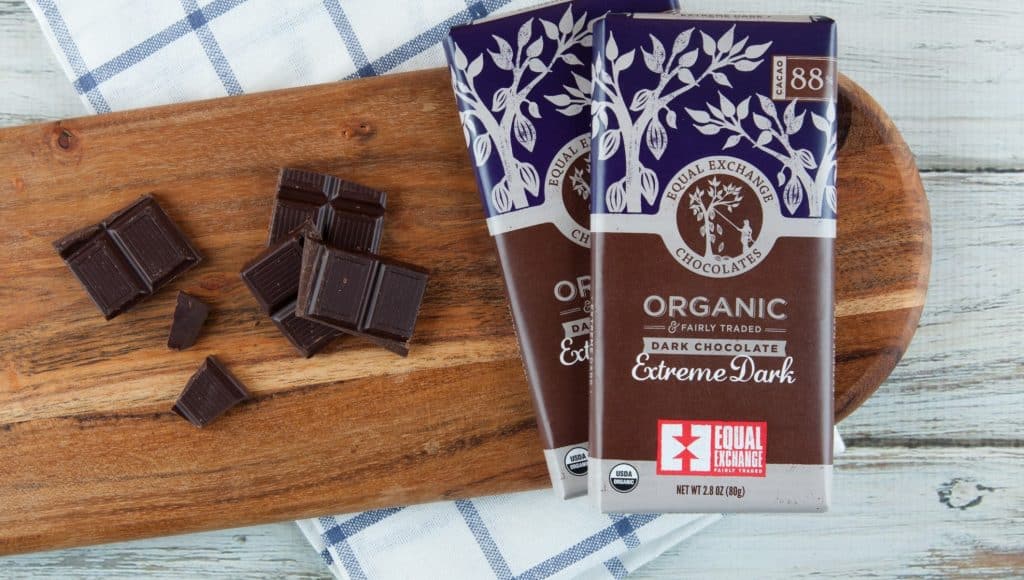 Equal Exchange Chocolate is famous for producing some of the finest chocolate bars out there. These chocolates made in Switzerland are kosher and vegan with rich, prominent flavor and a silky smooth texture.
As another organic substitute for Nestle Choco Bake, you can expect the distinctive flavor characteristics of Swiss chocolate and a high concentration of cocoa in most bars.
Organic baking cocoa from Equal Exchange Chocolate carries outstanding customer reviews, retaining an immense depth of flavor thanks to processing with Alkali only.
7) Chocolove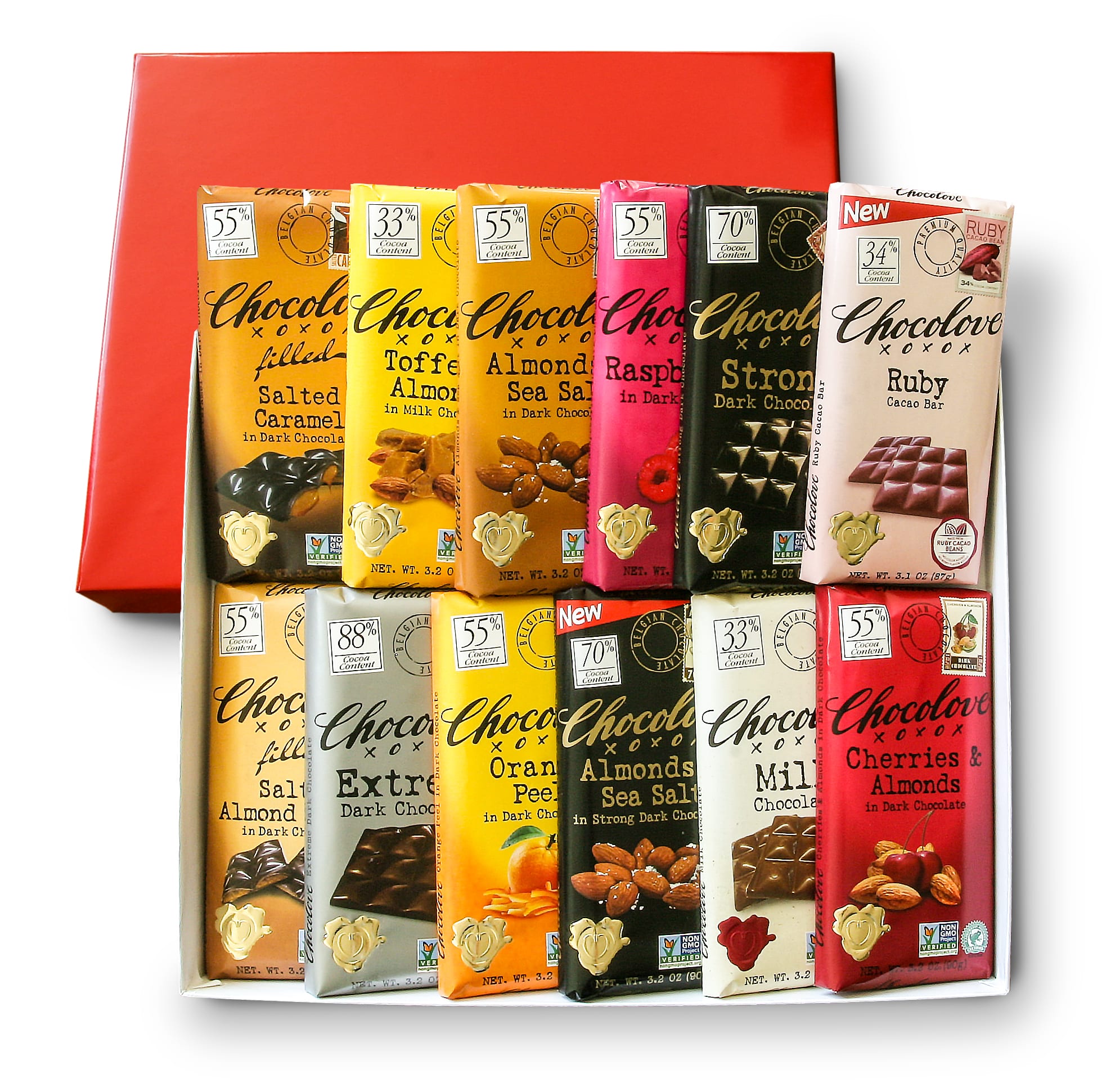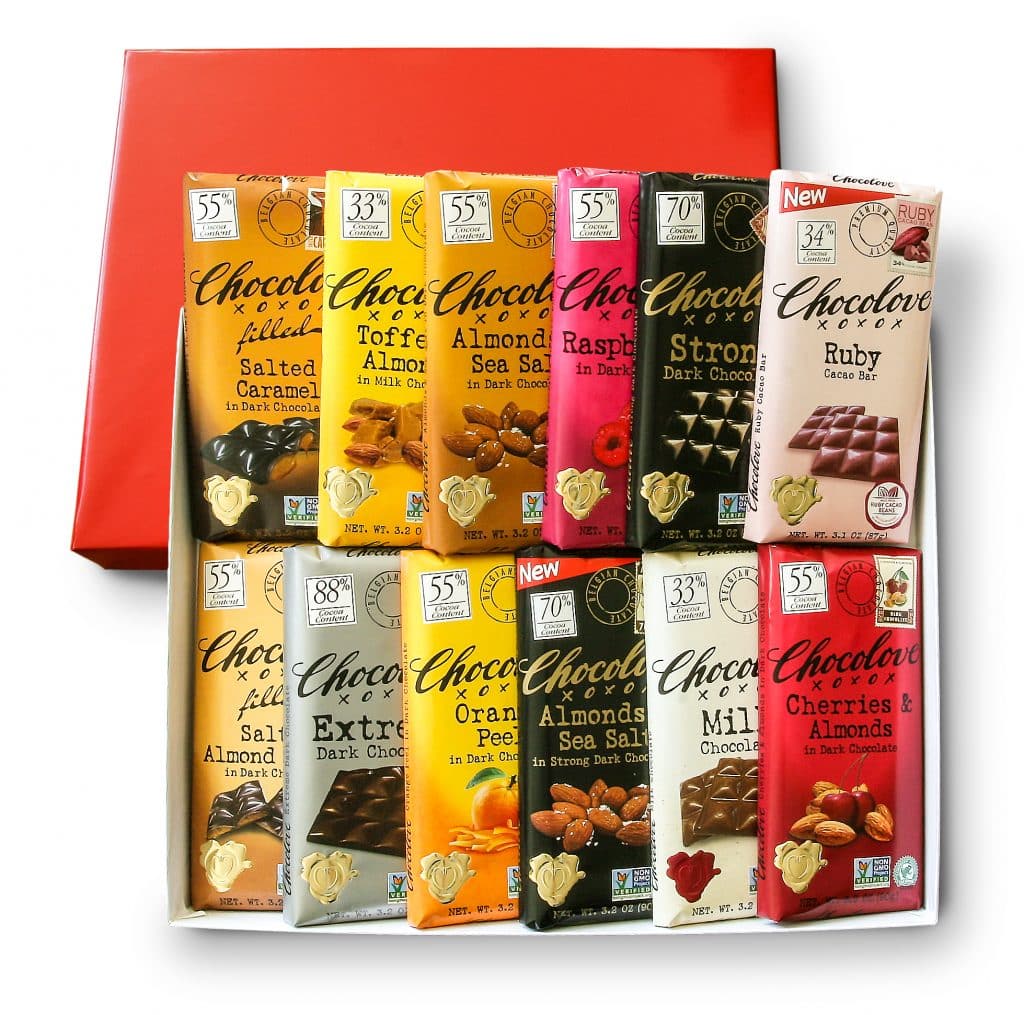 Boulder, Colorado's proud chocolatier, Chocolove, makes Belgium chocolates that work very well as Nestle Choco Bake substitutes.
The light texture of most Chocolove products suits chocolate layer cakes and cookies to perfection.
Substituting will typically leave your recipe a little sweeter than when using Choco Bake, but the decadence of Belgian chocolate is exactly what you're looking for when baking.
Chocolove's no sugar added range is the best option for those who want to keep sweetness levels similar when swapping ingredients.
There are standard unsweetened chocolate bars, as well as chocolates with elderberries, blueberries, almond butter, salted caramel, mint, almonds, peanut butter, pistachios, and fruit and nuts readily available to infuse extra flavor into your cakes, biscuits, and other desserts.
8) Endangered Species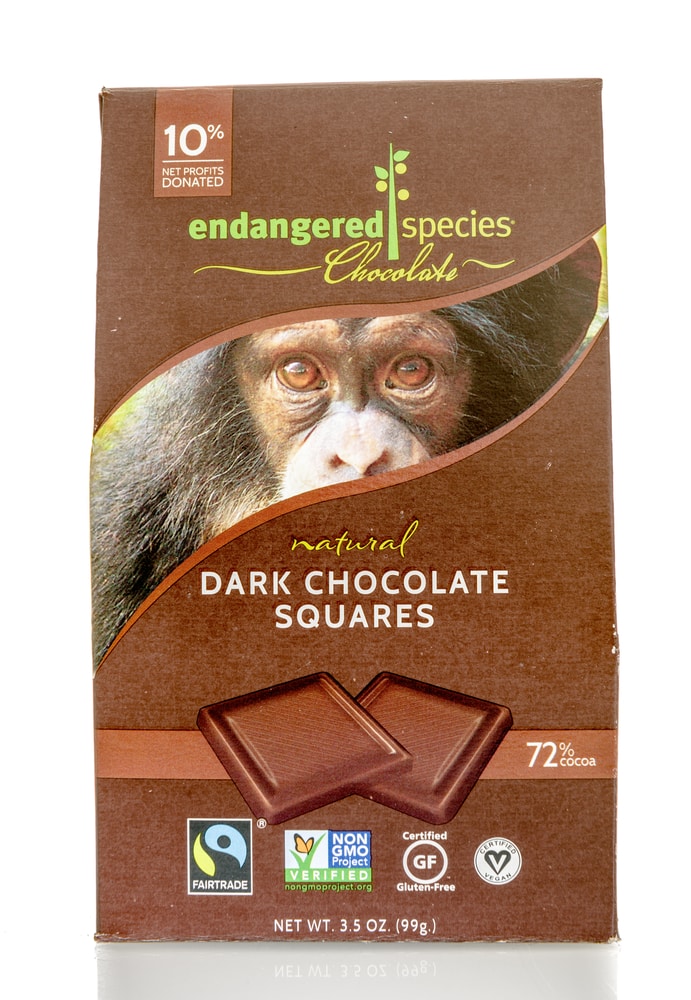 Endangered Species Chocolate is a chocolatier from Indianapolis that donates 10% of its profit toward protecting global animal habitats.
With over 26 flavors to pick from and only fair trade chocolate supplied, there's a ton of high-quality variety waiting to use as Nestle Choco Bake substitutes.
Affordable and highly accessible, most should be able to find Endangered Species chocolates in the majority of stores.
Seasonal collections from Endangered Species offer flavors rarely seen, so be sure to try out all sorts of flavor combinations. No matter which bar you pick, it melts extremely well.
9) Alter Eco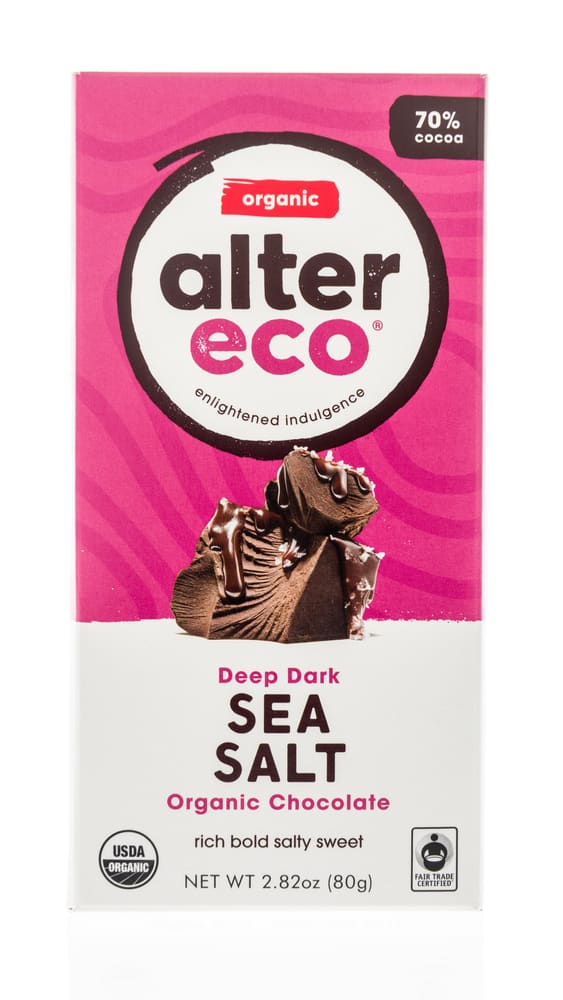 Alter Ego is the top Swiss dark chocolate for those who are looking for a subdued, lighter chocolate flavor with less bitterness. Yet, despite the mildness, there's still bold intensity to be expected.
Cocoa used in Alter Ego is sustainably sourced from farms in South American rainforests. The bitterness is comparable to Nestle Choco Bake, which makes it a highly popular substitute for those who are die-hard fans of the original.
Another upside to Alter Ego is that even the flavored varieties are low in sugar which opens up your baking possibilities immensely.
One of the best places to substitute Alter Ego for Choco Bake is in skillet cookies – you've got to give it a try!
10) Valrhona

Valrhona is one of the world's top manufacturers of gourmet baking chocolate.
From massive variety to sustainably sourced cocoa from the world's top small lot farms, Valrhona chocolate epitomizes luxury while remaining fairly affordable. It's only the price that puts it further down our list.
Otherwise, the Valrhona collection holds some of the tastiest baking (and eating) chocolates out there.
The unsweetened cocoa powder is one of the very best Nestle Choco Bake substitutes, while the baking chocolates like dark chocolate pearls with 55% cocoa and Valrhona Dulcey 32% Baking Bar are perfect for melting and outstanding alternatives as well.
Which Is The Best Nestle Choco Bake Substitute?
There's no single best substitute for Nestle Choco Bake. Some liked the sweetness, others the buttery creaminess.
The best way to pick an alternative is to consider what you're making, how sweet it is, and what type of chocolate taste will suit the dish best.
Every chocolate listed here tastes different from the rest – you'll have to try them all out to pick a favorite.
This being said, you can safely choose any Nestle Choco Bake substitute provided to rest assured that your baking will come out tasting just as flavorful as the original recipe.