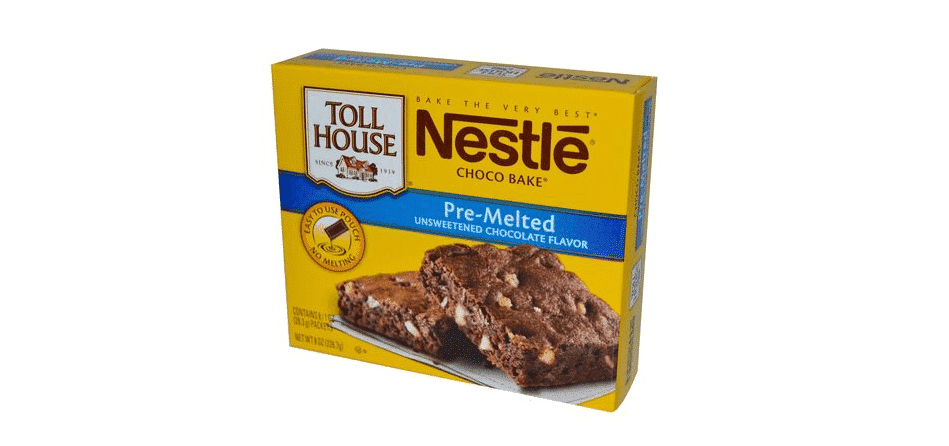 For all the baking freaks out there, Nestle Choco Bake would be the best ingredient. Unfortunately, Nestle Choco Bake has been discontinued, but people aren't ready to let go of it. However, you don't need to worry because we have outlined the Nestle Choco Bake substitute for baking enthusiasts in this article.
Best Nestle Choco Bake Substitute
1) Cocoa
What can be better than cocoa when you need the Choco Bake substitute? With this being said, you need to take three tablespoons of baking cocoa in the small container and add one tablespoon of the vegetable shortening. In case you don't have the vegetable shortening, you can also add vegetable oil for this purpose, and you will have the batter ready for baking. For a more identical taste, we suggest using the Nestle cocoa powder with butter as it offers a better taste.
2) Chocolate
To begin with, you need to use unsweetened chocolate. This is because unsweetened chocolate has the same flavor and taste as Choco Bake. However, you will need to melt the unsweetened chocolate and add it to the baking recipes. Some people also suggest that Choco Bake is the unsweetened chocolate in the pre-melted form. Also, while substituting unsweetened chocolate for Choco Bake, always use the one-to-one ratio.
3) Theo
This is not the regular chocolate substitute, but it's the bean to bar chocolate. This chocolate has vanilla and kosher in it. In addition, there is no gluten in this chocolate, which makes it suitable for vegetarian people. As far as the taste and flavor are concerned, Theo will offer a fruity yet sweet and rich flavor. So, it doesn't matter which baking recipe you are using for desserts; Theo will be an amazing option for you.
4) Green & Black's
Nestle Choco Bake might have been discontinued, but Green & Black's is readily available in the supermarket. In the same way, it has great taste. The best thing about this chocolate is the organic recipe that promises a very neat taste. The chocolate is made from the chocolate beans sourced from Trinitario. As a result, you will get a smooth and rich flavor with a pinch of sweetness. As far as the usage is concerned, Green & Black's make a great substitute for Choco Bake in the chocolate pie.
5) Equal Exchange Chocolate
They make the best chocolate bars out there, which are made in Switzerland. To begin with, these chocolate bars can be melted and used for baking desserts. This chocolate bar is kosher, as well as vegan. As for the flavor, it has a rich chocolate flavor (the flavor is extremely prominent, which makes it a suitable substitute). While making brownies or food cake, the Equal Exchange chocolate bar will be a suitable choice.
6) Chocolove
In the first place, keep in mind that Chocolove is one of the most promising chocolate product makers. Similarly, they have various chocolate products, and all of them are great for snacking. The cooking experts don't recommend these chocolate products for substituting Choco Bake, but whatever fits the bill, right? However, these chocolates have a light baking texture, which makes them suitable for chocolate layer cakes or cookies.
7) Endangered Species
The chocolate by Endangered Species will make a great substitute for Nestle Choco Bake. These chocolates are kosher as well as vegan, which makes them safe to consume for everyone. The best part is that these chocolates are readily available in the supermarkets. Also, keep in mind that it's the dark chocolate that will enhance the flavor and aroma of your desserts. When it comes down to the flavor, it has an elegant yet strong and rich taste.
8) Alter Eco
If you want dark chocolate with a bit low notch, Alter Eco is the perfect chocolate for you. To begin with, some people might still call it strong. The best thing about this chocolate is that it has similar bitterness to Nestle Choco Bake. In addition, this chocolate makes a great choice for people who want a substitute for baking skillet cookies.
Nestle Choco Bake was one of the best chocolate ingredients for baking, but its discontinuation has got everyone looking for substitutes. So, did you find a suitable substitute from this article?