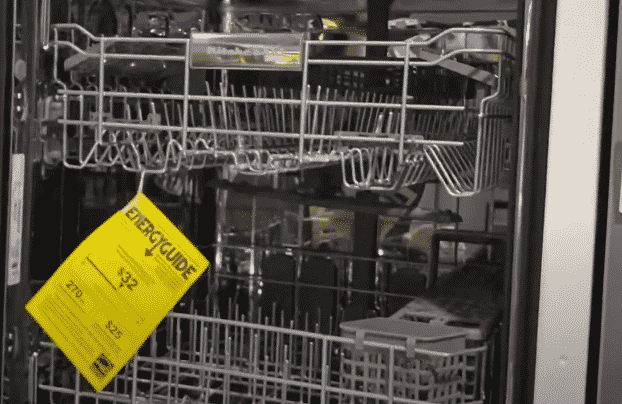 Kitchenaid dishwasher is one of the handiest gadgets that any household can have. Although KitchenAid dishwashers are made very durable and work well in most conditions there can be some problems like the power button or start button of the dishwasher not working properly. This problem arises due to different reasons. Regardless, keeping good care of your KitchenAid dishwasher can decrease the chances of these problems.
However, if your start button on the KitchenAid dishwasher is not working then you need to try a few of the troubleshooting steps that we have listed below.
How To Fix KitchenAid Dishwasher Start Button Not Working?
1. Control Lock Turned On
If you are pressing your start button and it's not starting then you must check the control lock if it is turned on. If the control lock is turned on then you must turn it off immediately.
You can turn off the control lock feature by pressing and holding the lock button for about 4 to 5 seconds. The control or collide will turn off after that.
2. Sleep Mode Turned On
Sometimes your KitchenAid dishwasher is put into sleep mode which makes it not function by pressing the start button. Make sure that you remove your KitchenAid dishwasher from the sleep mode before starting it now.
3. Delayed Wash Activated
One Other common reason for your start button not working is some kid or maybe you have selected the delayed wash option by mistake which is causing the KitchenAid dishwasher to delay before starting. The delay wash option can be turned off by pressing the cancel button to cancel the delay. Now your start button will work when you press that.
4. Door Not Closed Properly
Sometimes a door of the KitchenAid dishwasher is not closed properly and last which can cause the start button to not work until the door is not completely closed. Make sure the door is closed properly. There is a lower rack in your KitchenAid dishwasher which is installed backward and can cause the door to be latched and not closed properly.
5. Water Supply Not Turned On
Many of us forget to turn on the water supply before turning on our dishwasher. The dishwasher will not start no matter how many times you press your start button until the water supply is not turned on. If you are unsure about your water supply and how to turn it on then you can check the instruction of your model.
However, if you are still unable to resolve the problem with your start button then you can go for a change control panel or Touchpad. You can contact the customer service of KitchenAid so that they can help you professionally to resolve this problem. Hopefully, this blog helped you in resolving your problem.