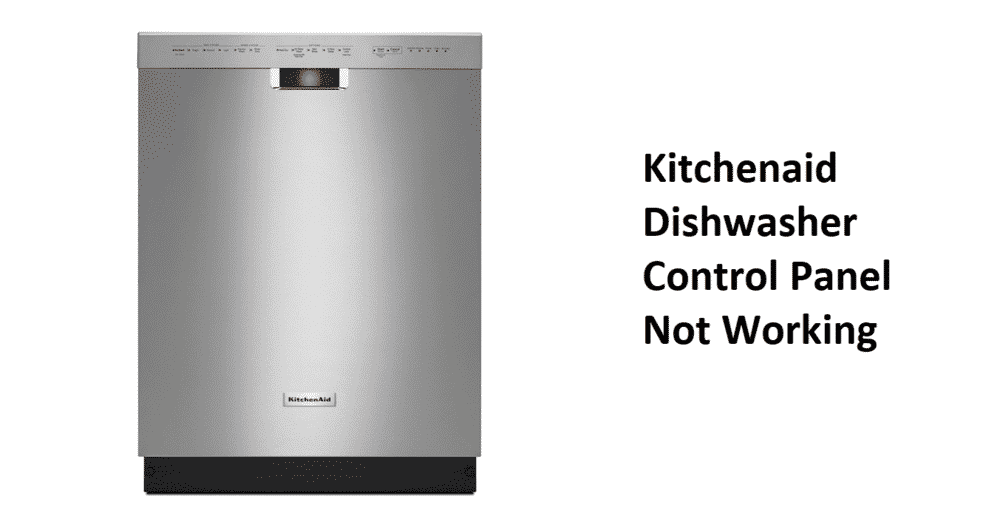 In this era when everyone is quite busy and unable to complete all the tasks and chore on time, the world has come up with a solution by bringing up dishwashers. Dishwashers are a wonderful gadget to use if you are a busy person and have no time for daily routine tasks like washing dishes.
Nowadays everyone buys utensils and kitchen gadgets by first considering if they are dishwasher safe or not.
KitchenAid Dishwasher Control Panel Not Working
Dishwashers are quick and save you from a lot of mess and dirt in no time at all. Kitchenaid dishwashers are preferred by a lot of people because of their efficiency and durability. However, if your dishwasher denies starting and stops functioning then you know how devastated you can be. There can be a lot of reasons that your KitchenAid dishwasher has stopped working and a few are listed below.
5 Common Reasons For Dishwasher Not Starting
One reason that your KitchenAid dishwasher is not starting can be a switched on control Lock.
There is another possibility, that maybe your dishwasher has been put on sleep mode.
Sometimes Delayed Wash Option is selected by mistake which can make you wait for your dishwasher to start washing.
Another common reason is that your dishwasher door is not properly closed or latched which makes it not start.
You must also check that the water supply is turned on otherwise your dishwasher will not start.
However, if you are not having any of the above-listed problems then you can go for resetting your dishwasher which is quite easy to do. Resetting your dishwasher is almost like resetting your computer. It resolves half of your dishwasher problems. You need to follow The below steps to get your dishwasher reset.
First of all, you need to disconnect your dishwasher from the power source for about a minute. You only have to unplug your dishwasher unit from the outlet.
Now connect your dishwasher unit to the power source back again.
Just in case if you have a hard-wired power supply to the dishwasher then you have to switch off the breaker for about a minute and then turn it on.
Even after this, you experience that your Touchpad is troubling but not the whole dishwasher then you must confirm if the display of the dishwasher is working appropriately or not. If the display is working appropriately then try to touch some buttons of the touchpad. If certain buttons are not responding to the command then you will probably have to change your Touchpad but not the whole control panel.
However, if you do not see your display of the dishwasher working properly then you will have to replace the whole control panel as well to make it function. There is another possibility that the main control board has gone bad which can cause almost any function of the dishwasher to dysfunctional. Make sure to check the defective part before replacing your main control board in case it's troubling.
Hopefully, this blog was helpful enough to resolve your dishwasher control panel problem.