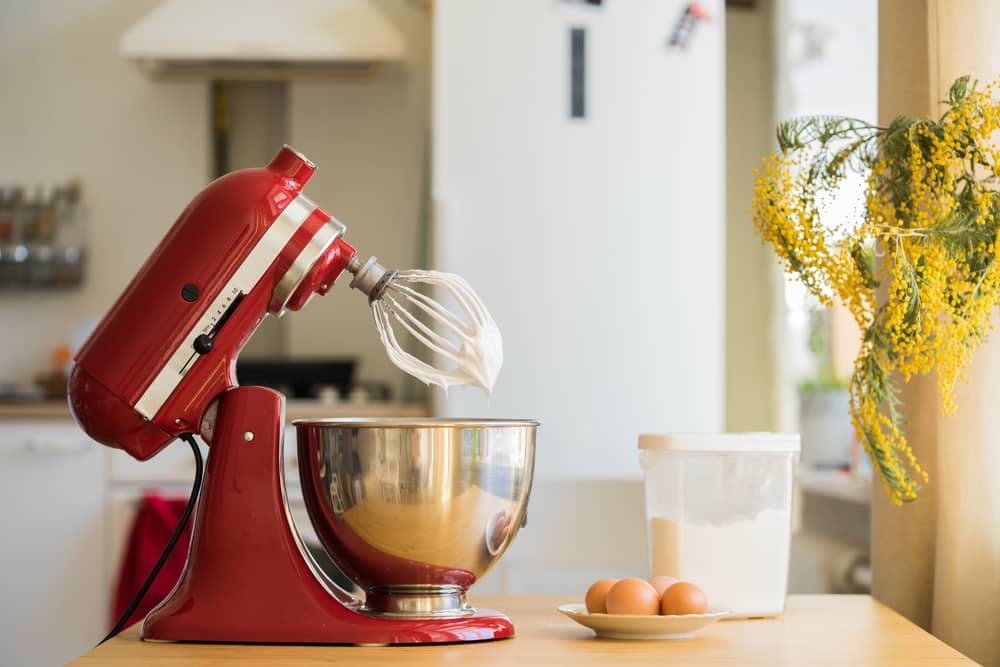 A mixer, also referred to as a stand mixer is a common appliance that you will find in almost any kitchen. These mixers have a set of beaters that are used to mix or grind the ingredients that you put inside the bowl of the mixer.
How to Lubricate KitchenAid Mixer?
After extended use of time, most stand mixers start making weird grinding noises. On top of that, they also start leaking oil. This is because these mixers need to go under proper maintenance every now and then to ensure they stay in top shape.
The KitchenAid mixer is a really popular stand mixer that many people like to use. However, people have the same question regarding the mixer as to how they can perform maintenance on the appliance. Luckily, in most cases, lubricating the mixer should be more than enough. So, in case you have been wondering how to lubricate the KitchenAid mixer, then here's what you need to know!
Lubricating A KitchenAid Mixer:
Following are some incredibly simple steps that you will need to follow in order to lubricate the stand mixer:
Start by removing the rear cover of the stand mixer.
Similarly, remove the metal strip found near the head of the mixer.
Remove both the planetary ring and cover.
There should be 5 different screws hidden beneath the planetary cover. Remove all of them.
You should also find 4 different screws under the mixer head. Remove them as well.
Now, pull the power cord out of the strain guard.
You should be able to separate the bottom and top half of the mixer by simply removing the top side.
Disconnect the gasket.
There should be 3 more screws on the bottom part of the mixer which you will need to remove.
Using a putty knife, we recommend removing the old grease. You may also use a towel with a knife.
Put the gasket back in its place.
Simply add the new grease to both the upper and lower gears of the mixer.
Combine the top and bottom parts of the mixer.
Put all the screws back at their respective places.
Put the planetary cover and ring back to their original spot.
Reattach the metal strip followed by the power cord and the rear cover.
Following these steps should be able to help you successfully lubricate the mixer without any complications.
The Bottom Line:
Ever wonder how to lubricate a KitchenAid mixer? The article contains all the details that you will need in order to learn more about lubricating a mixer along with the steps required to do so. It is important to keep in mind that you can always seek professional help in case you are having issues with doing the process yourself.