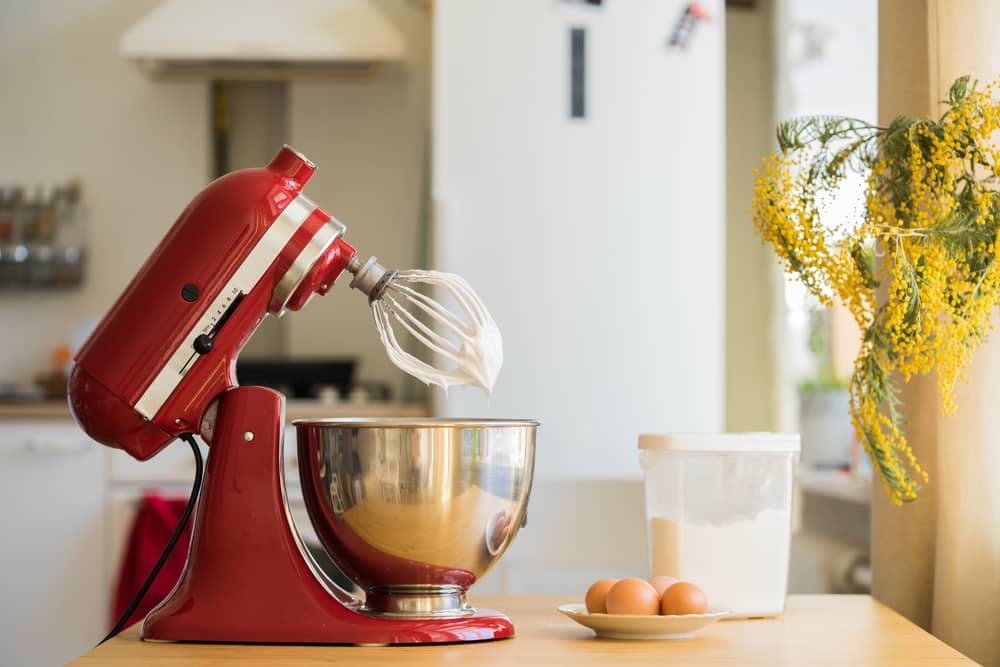 A kitchen mixer, also referred to as a stand mixer, is a common appliance that you will find in almost any modern kitchen. These mixers have a set of beaters that are used to mix and blend the ingredients that you put inside the mixer bowl.
Many come with a variety of other attachments as well such as pasta makers, juice squeezers, and spiralizers.
KitchenAid is an established American home appliance brand falling under the Whirlpool company. It has been marketing its upmarket products for over a century. KitchenAid is famous for its artisan quality and iconic design.
We create amazing recipes. Gain FREE access to Miss Vickie's special recipes.
We won't send you spam. Unsubscribe at any time.
The appliances are durable and sturdy because they are made with high-quality materials such as stainless steel.
How to Lubricate KitchenAid Mixer?
That said, after extended use and with time, most stand mixers start making weird grinding noises.
On top of that, sometimes they start to leak oil. This is because these mixers work hard and need some proper maintenance every now and then to ensure they stay in top shape.
You may be wondering how to lubricate your KitchenAid mixer yourself at home. With luck, regular lubrication and careful use should keep your mixer working for many years.
Lubricating a KitchenAid Mixer
Following are the simple steps that you will need to follow to lubricate your KitchenAid stand mixer: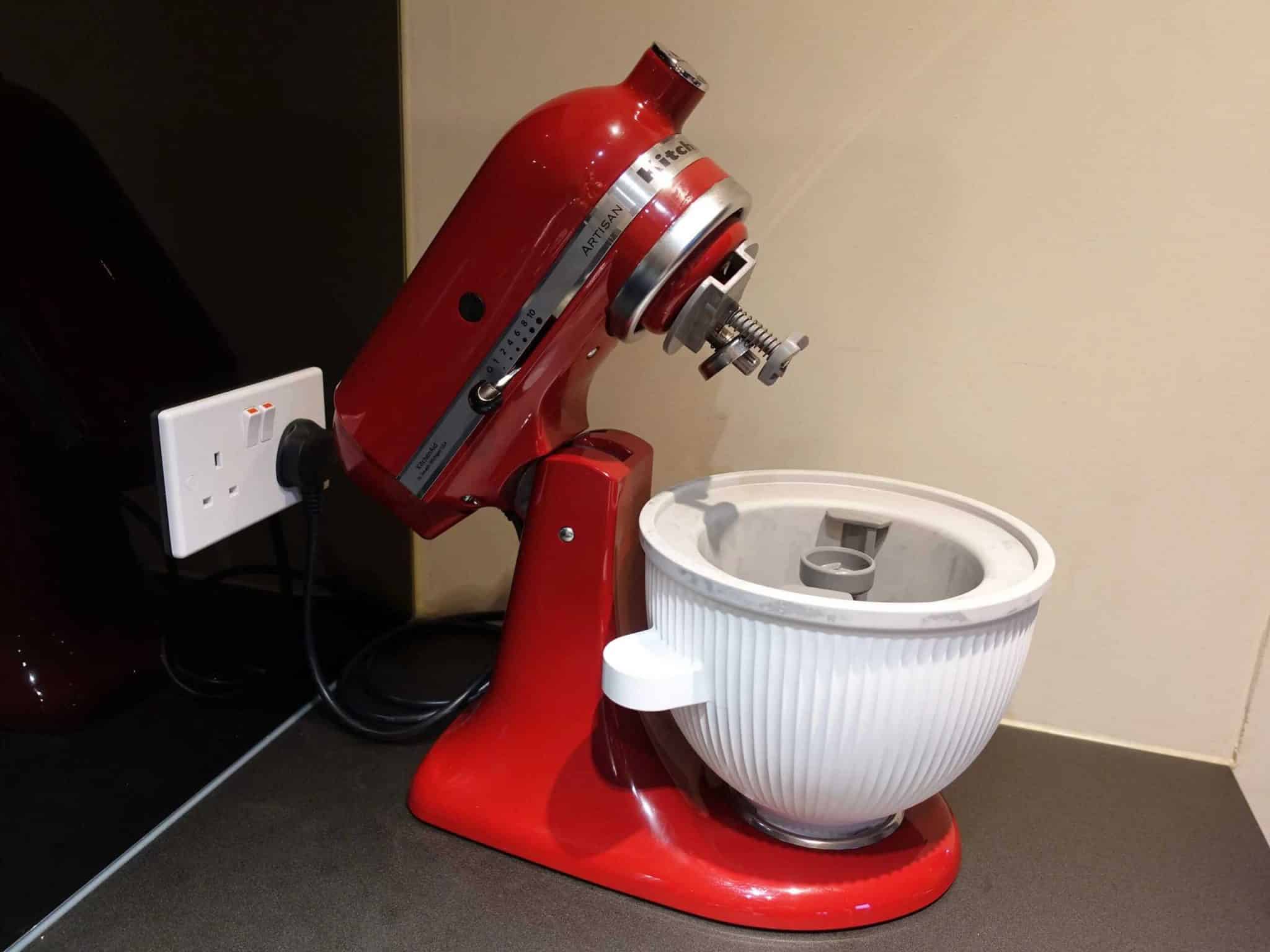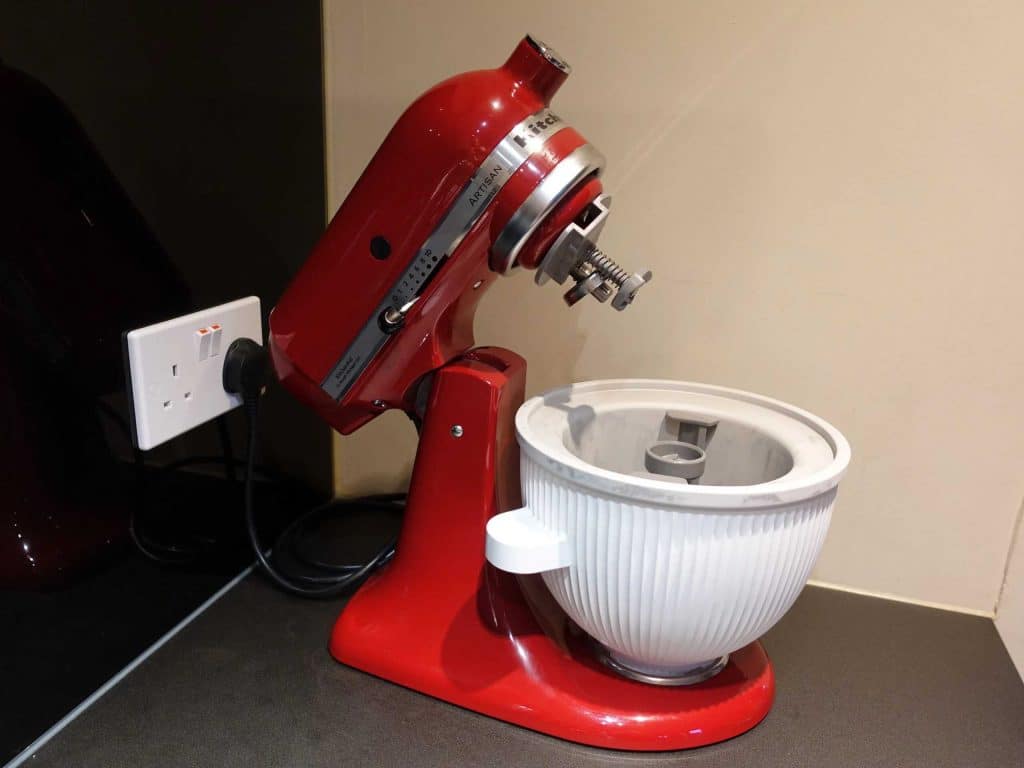 First, disconnect the appliance from the power source (unplug it).
Gather your supplies. You will need some

grease, a putty knife or old kitchen knife, paper towels, and a screwdriver

.
Start by

removing the rear cover

of the stand mixer.
Also,

remove the metal strip

found near the head of the mixer.

Remove both the planetary ring and cover

.
There should be 5 different screws hidden beneath the planetary cover. Remove all of them. Set them aside carefully to avoid losing them!
You should also find

4 different screws under the mixer head

. Remove them as well and keep them safe.
Now,

pull the power cord out

of the strain guard.
You should be able to

separate the bottom and top half of the mixer

by simply removing the top side.
Disconnect the gasket.


There should be

3 more screws on the bottom part

of the mixer which you will need to remove.
Using a putty knife, we recommend

removing any old grease

. You may also use a paper towel with an old, blunt kitchen knife.
Put the

gasket back in its place

.
Simply

add the new grease to both the upper and lower gears

of the mixer.

Combine the top and bottom parts

of the mixer.

Put all the screws back

in their respective places.

Insert the planetary cover and ring

into their original spaces.

Replace

the metal strip and then the power cable. Lastly, replace the back cover.
Following these steps will help you to successfully lubricate the mixer without any complications.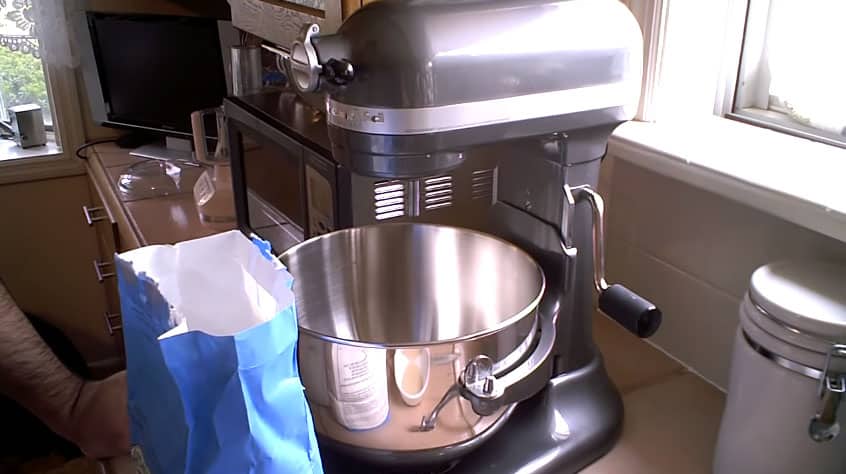 The Bottom Line
Remember that if you struggle with this in any way, you can always ask for professional help. Also, if your KitchenAid is still under warranty, never attempt to open it yourself but rather return it to the manufacturer for replacement.
Lubricating or even opening your machine while it is still under warranty will nullify your guarantee.