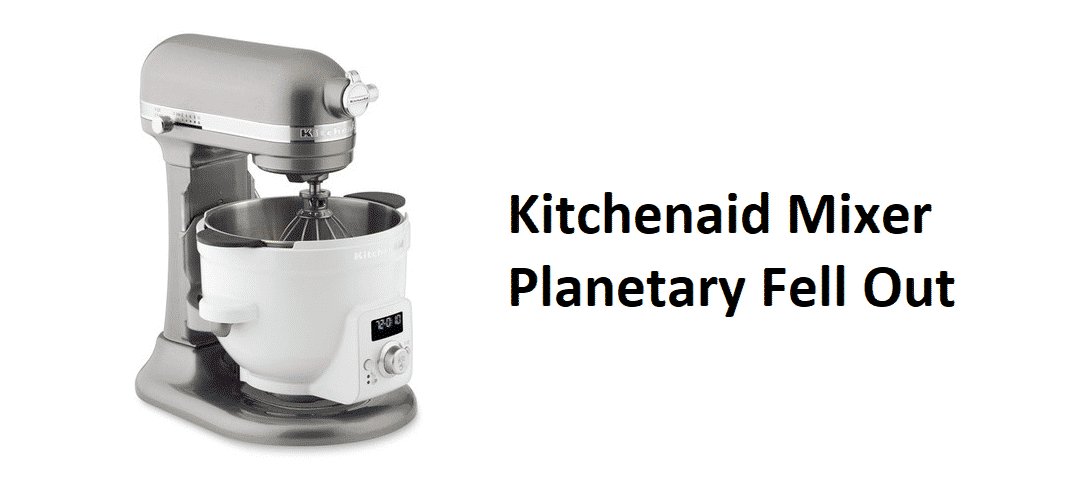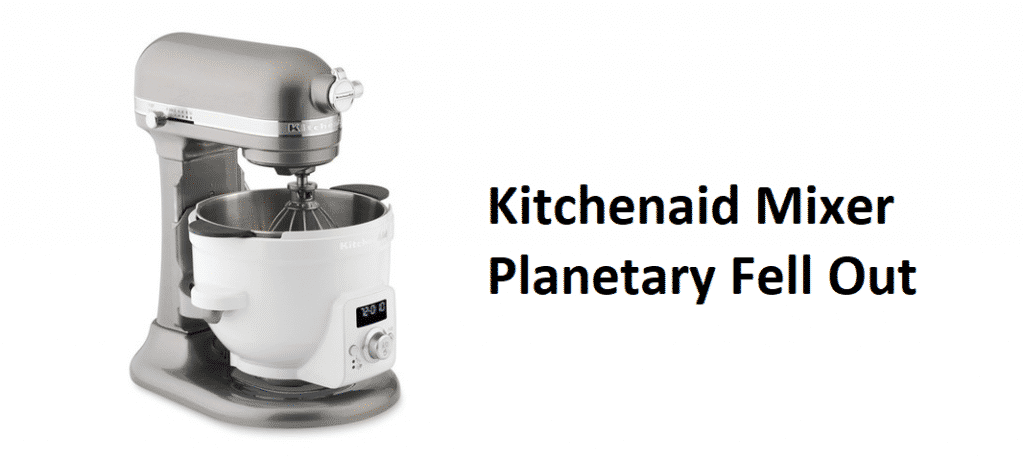 Sometimes the planetary drive head of your KitchenAid mixer might want to just fall off and there can be different reasons for that. This can be very annoying if your planetary drive head falls into your mixing bowl while operating the mixer. You may start questioning yourself if your mixer needs a replacement or did you break any clip or retainer but don't worry that's not your fault.
You can also do some epoxy tricks to make that work but that will destroy your mixer. Figuring out this problem you will end up making so many guesses like was this supposed to be just friction fit or were there any screws that have gotten worn out or is It some parts that have broken. The most probable things that have happened to your mixer is either of them;
The clips of your mixers planetary drive head on the vertical shaft in the gearbox have worn out completely.
It might be the shaft that goes inside the housing and splined with the aluminum housing spline, maybe it has stripped out which causes the problem.
Well, you need to know a few things like the anatomy of the mixer to know where the problem lies. Your planetary gearhead is the part of an assembly which includes a washer, fiber washer, pinion, gear, agitator shaft, retaining pin, and retainer clip. Now you don't know which part of the planetary gear has gone bad. So for your ease, you assume that the whole of your planetary gear assembly has fallen out. So for that, you have to fix your whole planetary drive head and check its assembly. You have to take a few of the steps to get your work done.
KitchenAid Mixer Planetary Fell Out: 6 Steps To Fix
First of all, to get your planetary gear head removed, you will have to remove the two dowel pins (take help from the anatomy diagram KitchenAid mixer inside the manual). These dowel pins are used to lock the two gears in their place.
Now you will remove the retaining clip which is used to clip and hold the primary shaft right in its place.
Moving towards the sub-assembly which is at the lower right-hand corner. Here you will see another dowel pin, remove them.
In sub-assembly, you will again find retaining clips to lock the gear in its place. These clips are also supposed to be removed so that we can take out planetary gear.
Now you can check if there is greasing required and you can see where the problem lies in your planetary drive head.
If there's any problem with this part, then you can take it for repair to fix it back, otherwise, get a replacement.
Once you're done with the repair or greasing of your planetary head you can put it back aligned properly and with the help of a few tools put the retaining clips back.
Hopefully, this blog was helpful enough for resolving your "KitchenAid Mixers Planetary Head Falling Off" problem.