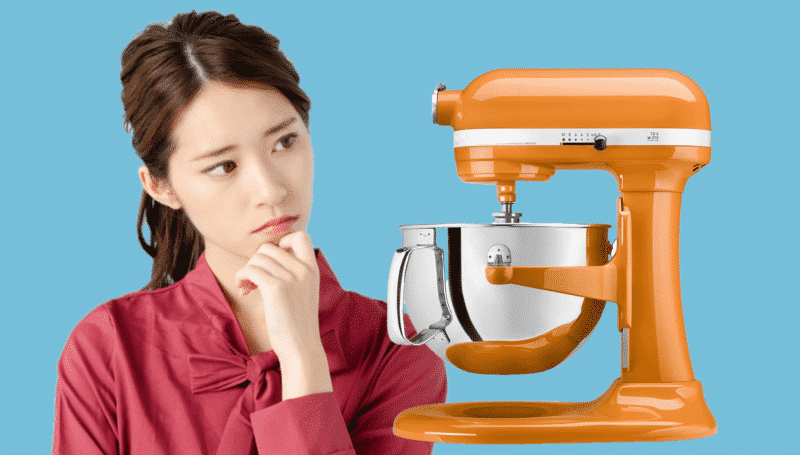 DISCLOSURE: This post may contain affiliate links, meaning when you click the links and make a purchase, I receive a commission. As an Amazon Associate I earn from qualifying purchases.
KitchenAid mixers may be expensive but are they worth it! They do so much more than mix your cake batters. They're strong and able to cope with thicker mixtures, too. For instance, they're great for the following:
Kneading bread dough. The dough hooks effortlessly knead the dough to the perfect softness and elasticity.
Pasta making. Similar to kneading bread, your KitchenAid will knead your pasta dough until it's smooth, shiny, and ready to roll out.
Making minced meat. Using the grinder attachment, you can make your own ground meat and chicken. This is great because you can vary the fat content according to your preference.
Altogether, a KitchenAid mixer is a real workhorse in the kitchen that you won't want to be without. That's why it is annoying when sometimes the planetary drive head of your KitchenAid mixer falls off and lands in the mixing bowl while you're operating the mixer. This is something that users sometimes complain about, and we want to use this space today to give you some reasons why and tell you what you can do about it.
There can be different reasons for this issue. You may wonder if your mixer needs a replacement part or whether a clip or retainer is broken. Please don't be tempted to fix it with epoxy, as this will ruin your beautiful mixer and make it difficult if you need to send it in for repairs.
To understand where the problem lies, you first need to know the anatomy of your mixer. The planetary gearhead is part of an assembly that includes a washer, fiber washer, pinion, gear, agitator shaft, retaining pin, and retainer clip. Now, you don't know which part of the planetary assembly is giving the issue, so you'll need to remove the gear head.
Here are the most common reasons for the planetary head falling off while the mixer is in use:
The clips of your mixer's planetary drive head on the vertical shaft in the gearbox have worn out completely.
It might be caused by the shaft that goes inside the housing and is splined with an aluminum housing spline. It may be stripped.
KitchenAid Mixer Planetary Fell Out: 6 Steps to Fix the Problem
First of all, to remove the planetary gear head, remove the two dowel pins (get help from the anatomy diagram of the KitchenAid mixer inside the manual). These dowel pins are used to lock the two gears in their place.
Next, remove the retaining clip that is used to clip and hold the primary shaft right in its place.
Now, look at the sub-assembly, which is at the lower right-hand corner. Here you will see another dowel pin. Remove it.
In the sub-assembly, you will again find retaining clips that lock the gear into place. These clips are also supposed to be removed so that we can take out planetary gear.
Now you can check if greasing is required, and you can see where the problem lies in your planetary drive head.
If there's any problem with this part, then you can take it for repair to fix it back. Otherwise, get a replacement.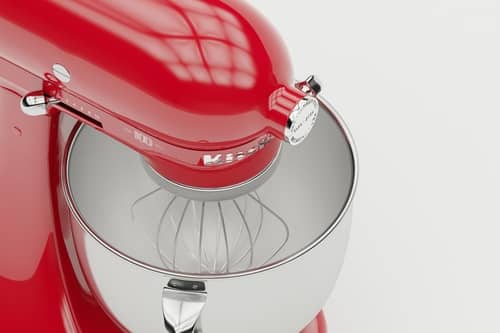 Once you're done with the repair or greasing of your planetary head, you can put it back with everything aligned properly and with the help of the manual. Remember to put the retaining clips back.
Hopefully, this post has helped you to resolve the problem with your KitchenAid. If not, contact the KitchenAid customer service line for services and repair queries.