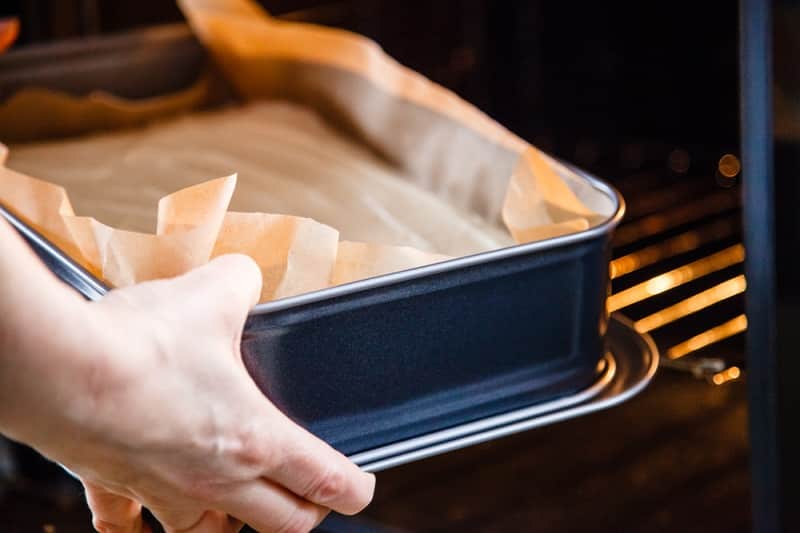 Cheesecake is a popular dessert that consists of a main layer of soft cheese, generally cream cheese, cottage cheese, or ricotta, sugar, and eggs.
A cheesecake base is often made out of crushed biscuits of some kind or even a layer of sponge cake.
Cheesecake originated in Ancient Greece and consisted of wheat flour, pounded cheese, and honey. Cheesecake has come a long way and has been adapted to modern tastebuds.
Nowadays, cheesecake comes in both baked and unbaked forms. Various flavorings are used, such as lemon, spices, and vanilla. Cheesecake is often topped with fresh berries or a berry compote.
How To Fix A Cheesecake That Didn't Set?
If you have baked a cheesecake, and it has remained runny, the following tips are for you:
The first step tip to get your cheesecake to set is to refrigerate it overnight. Usually, you would only need to refrigerate a cheesecake for a few hours.
But, if your cheesecake still has not set, refrigerating it overnight may help. The thicker your cheesecake is, the longer you will need to refrigerate it to cool the center.
For a fairly thick cheesecake, I would recommend refrigeration for 8 hours or more.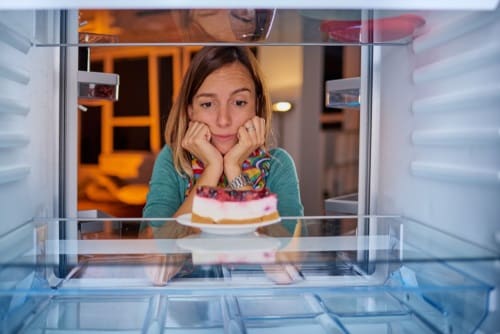 While your cheesecake is cooling and thickening up, you can start planning what you will garnish it with. Why not get started on a berry compote?
How To Fix A Cracked Cheesecake?
The two main reasons why your cheesecake has cracked are explained below:
1. Overmixing the batter
Problem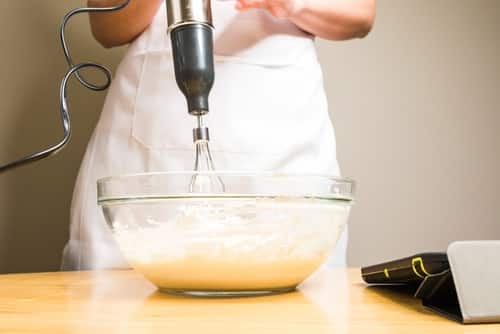 If your cheesecake has cracked, there is a good chance that you overmixed the cheesecake filling. Overmixing causes air to become trapped in the filling.
When you bake the cheesecake, the air bubbles rise, causing parts of the cheesecake to collapse. This results in cracking.
Solution
The main reason why people overmix cheesecake filling is that cream cheese is difficult to mix when it is cold.
Leave the cream cheese out of the fridge for half an hour before you begin making the cheesecake filling. The cream cheese will be much easier to mix at room temperature.
Alternatively, you can place the cream cheese in a bowl in the microwave for around 10 seconds to bring it to room temperature.
If the cream cheese is still difficult to mix, repeat this process until you can mix it with ease. The less mixing you have to do, the less chance of getting air bubbles in your cheesecake filling.
2. Overbaking
Problem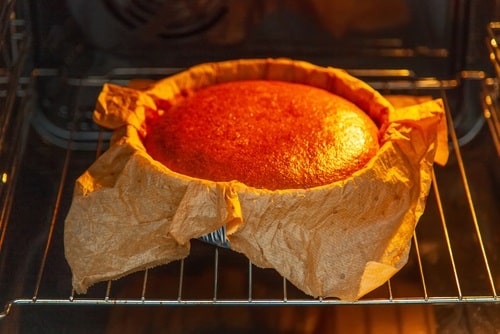 If you are sure that you have not overmixed your cheesecake filling, then the cracks in your cheesecake are probably due to overbaking.
Overbaking cheesecake causes the egg proteins to become overcooked. This dries the cheesecake out and leads to cracking.
Set an oven timer or an alarm on your cellphone so that you don't forget the cheesecake in the oven.
If you remove your cheesecake from the oven and the center is still slightly soft and wiggles when you shake it, do not be alarmed. Your cheesecake is ready.
Do not put it back in the oven. The cheesecake will continue cooking for a short period after you remove it from the oven. The center will also fully set when it is refrigerated.
Solution
You can avoid overcooking the egg proteins by using a water bath. A water bath is created by using a container filled with water.
Fill an oven dish with water, and place your cheesecake tin inside. Be careful not to overfill the water bath, or drip any water inside your cheesecake.
The water bath will ensure that the cheesecake bakes at a gentle, steady temperature.
Additionally, you can use an instant-read thermometer to know when your cheesecake is ready. You should insert the thermometer in the center of the cheesecake.
When the thermometer indicates that the prescribed internal temperature has been reached, remove the cheesecake from the oven.
How to Fix a Cheesecake With A Sticky Base?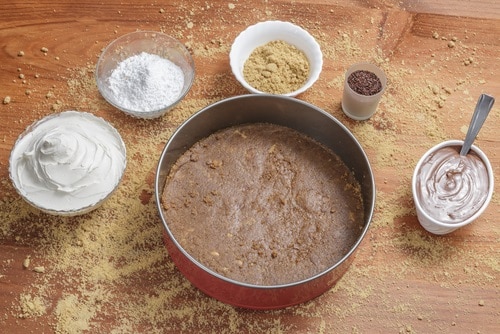 Problem
If the base of your cheesecake is sticking to the pan, you probably forgot to spray the pan with non-stick spray and line it with baking paper.
Solution
Allow your cheesecake to cool down completely before attempting to remove it from the pan. Once the cheesecake has reached room temperature, wrap it in foil and place the pan in the freezer.
Don't forget it in the freezer! Once the cheesecake is cold but not yet frozen, remove it from the freezer and use a butter knife to free the edges from the pan. Gently remove the cheesecake from the pan.
Conclusion
I hope that these tricks help you to fix your runny, cracked, or sticky cheesecake. Remember that good baking takes practice, and be patient with yourself.
Please share with us what your cheesecake flaw was and how you fixed it in the comments below.