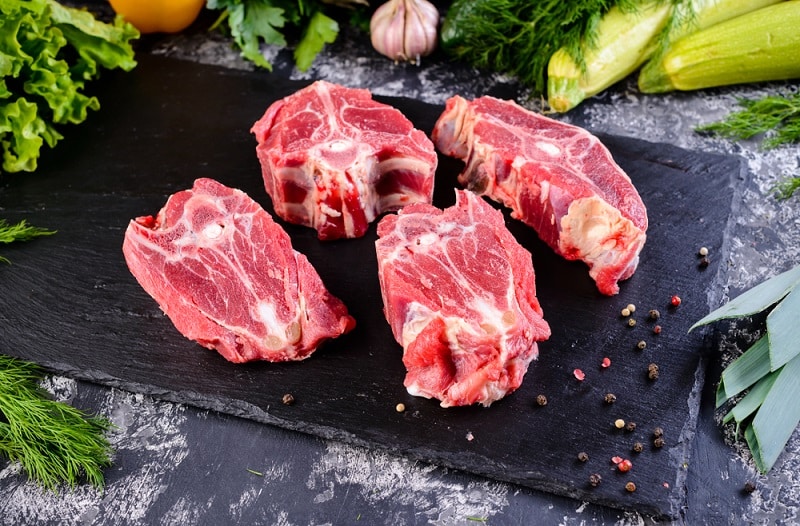 Beef neck is not a commonly used cut, but it is delicious and intensely flavored. It is almost like beef shanks or oxtail. However, it is less fatty than oxtail and cheaper because it's not as popular. Are you interested yet?
Since beef neck has a high cartilage content, it requires long, slow cooking in liquid to get it perfectly tender and falling off the bones. The neck is an economical cut that will be tough if cooked fast but flavorful and tender if cooked correctly.
Your butcher will probably supply it in slices with the bones in the middle surrounded with meat. You might want to ask him to make your life easier and cut the pieces a little smaller.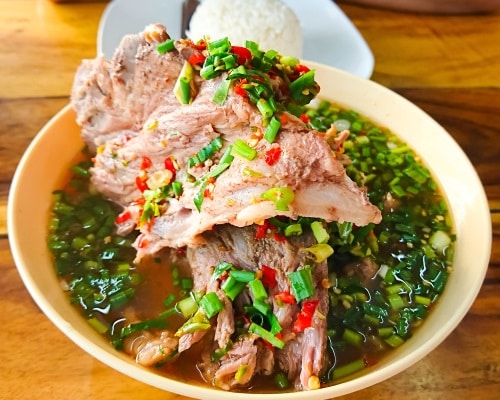 Beef neck is wonderful for winter dishes such as stews, casseroles, pies, and even soups. It is also great for summer dishes. Surprised? If you cook it in your pressure cooker (effortless), debone, and shred the meat (easy), you have an amazing filling for tacos, rolls, or sandwiches. You can even use it as a pizza topping…
We all know that pressure cookers are great for cooking ribs, oxtail, shanks, and other bony cuts, so it stands to reason that we can prepare beef necks in a pressure cooker as well. People tend to avoid this, though, because they are unsure how long to cook it.
How Long to Cook Neck Bones in A Pressure Cooker?
The short answer is just over an hour. An hour and a half max. Read on, and we'll tell you exactly what you need and how to do it.
Steps for Cooking Braised Beef Neck
Gather your ingredients. Whatever you are going to make with your beef neck, you would normally use the same basic ingredients: some root veg like carrots and onions, a stick or two of celery, a couple of bay leaves, and a few peppercorns.
1. Add a few potatoes if you're making a stew. There are loads of recipes out there. Then you need some liquid. We suggest beef stock or a mixture of beef stock and a little red wine.
2. Next, for extra flavor, brown the neck bones in a little oil. If your pressure cooker has a sauté function, use this. Alternatively, use a heavy-based frying pan.
3. If you like, sauté the onions and carrots too to get a good caramelization and lots of taste on them.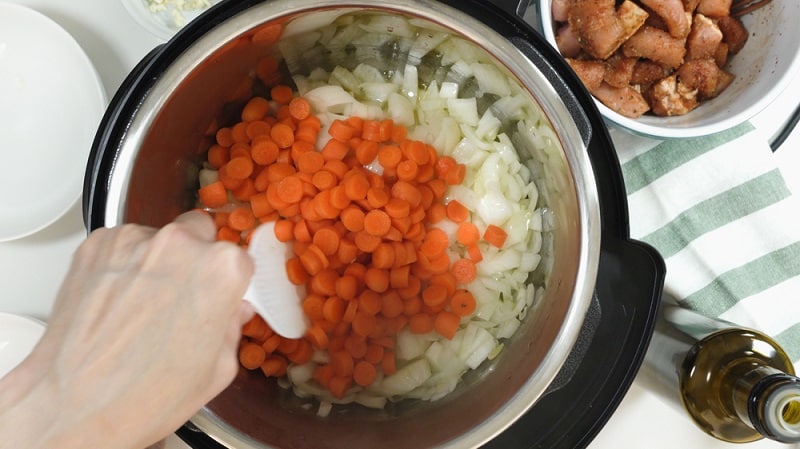 4. Put everything into the pressure cooker. Do not use too much liquid. Use just enough to cover the bones. Now put the lid of the pressure cooker and switch it on.
5. Once the pressure cooker reaches a high temperature, you may turn down the heat and set a timer for 50 minutes.
6. When the 50 minutes are up, release the pressure. You may now take off the lid to remove the meat from the pressure cooker. Separate the meat from the bones, discarding the bones. If the meat does not fall away easily, cook it for another 10 minutes.
7. Return the meat to the vegetables in the cooker if you're making a stew or set it aside for tacos etc.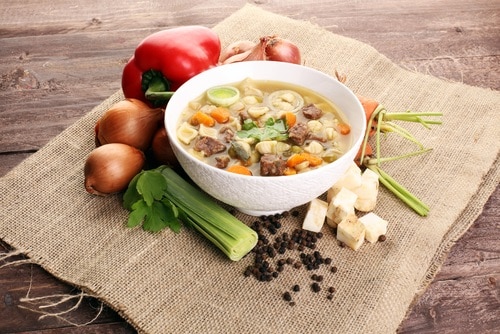 8. Check the seasoning. Beef neck is good with mustard and pickles or a chili sauce. Be sure to add salt and pepper.
We hope you give this tasty, economical cut of beef a try. Let us know how it turns out!