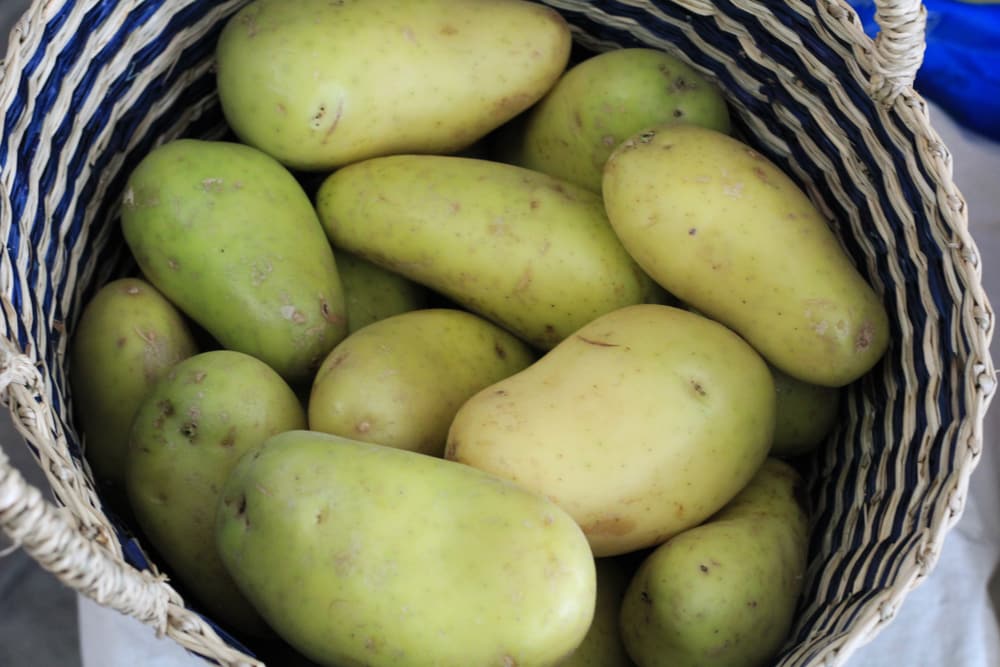 Potato is the most versatile vegetable in the food world. It can be served individually or with other items. It comes in hundreds of varieties. They can be cooked through various methods like baking, frying, boiling, etc. It is used almost daily in our food. Potatoes come in many colors. The two basic categories are white: which ranges from white to brown and colored, which includes red, purple, or blue potatoes. But what about a green potato? Is it safe to eat a green potato? We will find it out soon.
The creativity with potato dishes is endless. You can make mashed potatoes with your favorite steaks. French fries with burgers or fish is a combination, not like any other in the food industry. Potato is versatile in its health benefits too. It is highly nutritious and contains numerous nutrients. The nutrition of a potato depends on how it is made. It provides antioxidant properties, improves digestion, and is perfect for celiac disease patients.
Why do potatoes turn green?
When potatoes are exposed to light, it produces chlorophyll. It is a green color that is usually found in plants and algae. Chlorophyll is not toxic to you, but it encourages the formation of a toxic substance named Solanine. The green color indicates the formation of the toxin. Solanine must not be taken lightly, as it can cause vomiting, diarrhea, stomach cramps, and even death in extreme cases. Green potatoes must be treated carefully.
How Green Is Too Green For A Potato?
There is no specific amount of Solanine or the intensity of green color that is safe to eat. It would be highly unethical to test it on humans until someone volunteers for it. However, Solanine levels do not reach a toxic level in your body until consumed in large amounts. Solanine has a bitter taste, which indicates that this potato is not safe to eat.
If the potato is too green, you should not take the risk of consuming it. If the potato is not too green, peel it more. It will largely decrease the concentration of Solanine from the potatoes. The concentration of Solanine is highest at its skin. If the potato is still bitter to eat, you do not have to force yourself or your family to eat them. Prevention is better than risking your health.
How to avoid green potatoes?
When buying potatoes from the grocery store, thoroughly inspect the potatoes. When you have purchased the potatoes, you need to place it in a dark and slightly cold place. The refrigerator is not ideal for placing the potatoes, as Solanine levels increase in a cold environment. The best practice is to buy as many potatoes as you need for cooking. Do not store the potatoes.
Therefore, we can conclude that the best practice would be to avoid a green potato. The question of how green is too green for a potato is best answered in the way that when you peel it, and it still stays green, that is what indicates throwing it away. Stay safe, and enjoy potatoes!