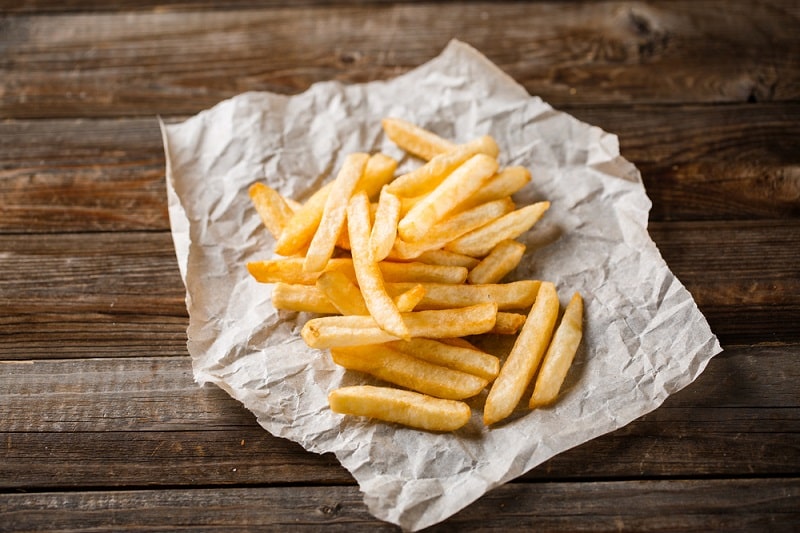 It can be disheartening to discover that you have forgotten your leftover French fries out on the countertop for the whole night instead of putting them away in the fridge.
However, perhaps you still want to use them because you really love French fries, or maybe you're on a strict budget and can't afford to throw any food away. This is totally relatable, and to find out if they're still safe to eat, please continue reading.
How Long Can French Fries be Left Out?
Generally, cooked French fries and any other food start to develop bacterial growth within two hours if it is left exposed to the air at room temperature. They will even have bacterial growth if they're inside a zipped pouch or in the original packaging.
If the temperature is anywhere warmer than a refrigerator (40 degrees Fahrenheit), any food will develop bacterial growth. Remember, if there's just one bacterium on the food, it will double every twenty minutes and grow more than 2 million babies in just 7 hours!
Especially in sealed containers, the fries will have been kept moist, providing ideal conditions for bacterial growth. As you can see, your French fries or any other food will not remain consumable if they are left at room temperature for more than 2 hours.
According to most food technologists, it is best to only consume freshly cooked food to prevent food poisoning. Alternatively, refrigerate the leftovers and reheat them within two days for consumption.
Are French Fries Edible If Left Outside Overnight?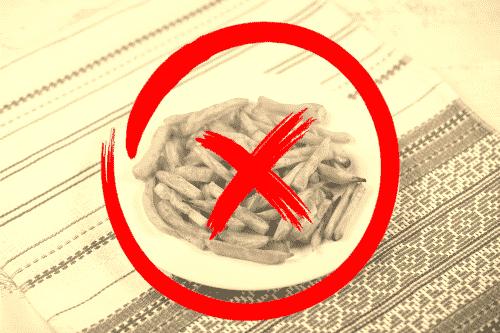 NO! Your French fries will start developing bacterial contamination if left for more than two hours at room temperature.
Eating bacteria-infected food can cause you to develop food poisoning. When bacteria enter our system through bad food, they release toxins (poisonous substances).
These toxins cause food poisoning and all of its symptoms. The symptoms include diarrhea, severe stomach cramps, and vomiting. Food poisoning is a term used to describe the kind of illness you develop from eating any stale or contaminated food.
Some people think that heating the leftover food will kill the bacteria and make it safe to eat. True, heating food will kill most bacteria, but it will not kill the toxins they release. Therefore, the food will still not be safe.
We repeat – please be aware: it is not safe to eat fries that have been left out overnight because they will be contaminated with bacterial colonies.
What Do Famous Brands Do to Prevent Food Poisoning from Stale Fries?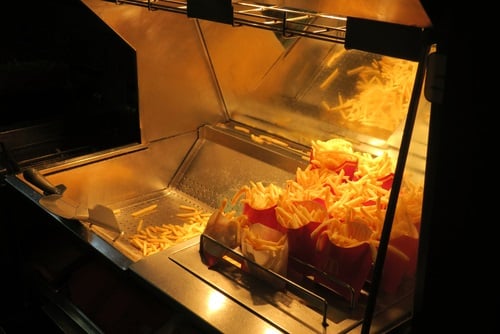 Brands like McDonald's care about their customer safety, and they will offer you an exchange for cold fries if they are served by mistake. On some Reddit threads, you must have seen that people ask if they can get fresh fries at McDonald's if they are given cold ones? Of course, the employees are not going to start a whole new batch just for you.
However, they will provide you with a serving of the latest, hot, freshly cooked batch. You can rest assured, though, that if you go to a busy franchise, the fries will be fresh because they have such a large, fast turnover.
How do I reheat my fries if I didn't leave them out?
If you remembered to put your leftover fries in the fridge, then lucky you – they're safe to eat the next day. You will need to reheat them carefully, though, if you want them to be delicious and crispy. Never reheat them in the microwave. It causes uneven heating and overcooked chip ends. It also causes them to become limp and soggy. Yuk. It also gives the oil a rancid flavor.
Instead, we recommend reheating them in a heavy-based frying pan. Add a tiny bit more oil and heat the pan over high heat. Once it is piping hot, add the fries and toss them to heat all sides evenly. Make sure you spread them in a single layer and don't overcrowd the pan. If you do, the fries will steam and go soggy instead of refrying crisply.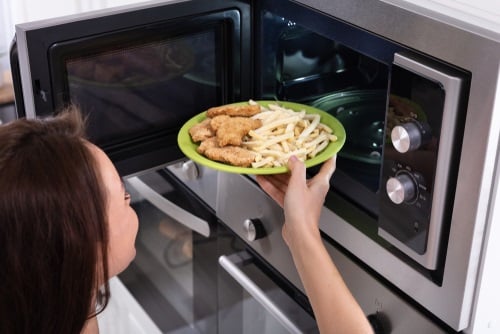 We hope this post has helped you with your leftover fries dilemma. Remember, "if in doubt, throw it out." It is better to toss out a few fries than end up in the hospital with food poisoning. Be safe.