Rums and liqueurs are a part of every pantry. Usually, people use this rich rum liqueur to spice up tropical drinks. Even more so, cocktail lovers need to select the right liqueurs because they can directly affect the flavor and taste of the cocktail.
Having said that, falernum is a terrific alternative, but it can be hard to find. However, there are several falernum replacements available to help you out!
What is Falernum?
It is a sweet rum liqueur with ginger, bitter almond, and lime flavors. Additionally, it is flavored with spices, cloves, and vanilla. When you use falernum in a drink, it spices it up while brightening the sour flavors.
Falernum is usually made in the Caribbean and goes perfectly with tropical cocktails. Some people also use it for sole drinking (on the rocks). Some folks also call it syrup.
It is commonly used as a mixer in tiki beverages. It has a strong taste and a thick texture. To obtain optimum effects, only a small amount of falernum should be used in your drinks.
For a variety of reasons, you may need to switch out falernum with anything else. Maybe the dispensaries around you don't carry them, or you just want to try something new.
Whatever the cause, you're in luck since there are several viable alternatives available.
Falernum Substitutes
Falernum is commonly used in zombies and mai tais. It is fairly simple to create and may contain a variety of components. It can be available in liquor stores.
However, it is only available in a limited number of locations. So let's look at some falernum alternatives!
1. Orgeat
it is a non-alcoholic option and works great as a mixer. It is available in almond, barley, and orange flavors. It goes perfectly with cocktails and other tropical drinks.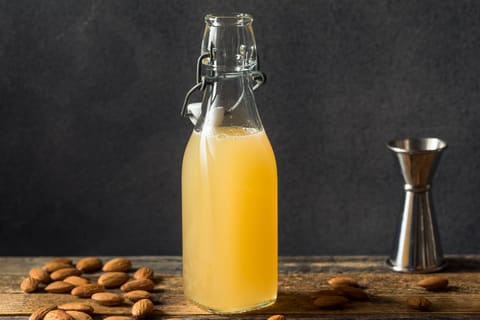 Some people also mix it with brandy if they want some alcohol. Orgeat is available in a milky golden color. If you would like to substitute for falernum, you can opt for the French Garnier orgeat since it replicates the flavor easily.
It is typically produced in France, although it is also widely accessible in the United States. The flavor is pretty fresh, but there are different flavors available, such as almond, mango, banana, and pistachio.
2. Grenadine
Grenadine is the most commonly available bar syrup, and it is non-alcoholic. Grenadine has the perfect combination of sweet and tart flavors. It has a deep red color that looks amazing.
It can be added to cocktails to bring out the reddish and pink colors. In addition, it adds a fine flavor to the drinks. It is usually made from pomegranates, so you can determine the flavor.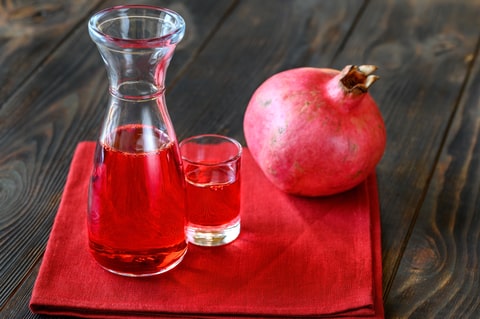 It is composed of pomegranate juice, water, and sugar. This juice is also used in certain variations.
It may be found in multiple cocktails and non-alcoholic beverages, including pink lemonade, Roy Rogers, and the Shirley cocktail. It may, however, be blended with ice and cold water to form a delightful drink.
3. Horchata
It is a plant milk beverage and has a similar appearance and taste to falernum. The Spanish version is made by soaking, grounding, and sweetening the tiger nuts.
However, the Mexican versions are made from white rice as well. Horchata can be served cold or hot. It can be added to frappe coffee to add a distinct flavor. The best thing about horchata is that it can be added to ice cream, cookies, and RumChata.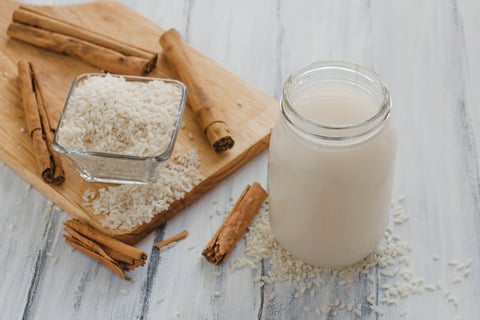 4. Fassionola
It is a red-colored syrup, famous for its fruity flavors. It is available in passion fruit flavor and other fruits as well. It is widely used in tropical drinks.
Even more, it is available in different versions, such as gold and green. With different colors, the flavor and taste will be different as well. In some cases, it can be used as a fruit punch.
Fassionola is ideal for hurricane drinks, but it may also be used in other cocktails.
5. Pog
It is the passion orange guava, which is known to be a tropical juice drink. The drink has a perfect combination of passion fruit, orange, and guava. Different companies are offering these drinks, which can complement the cocktails.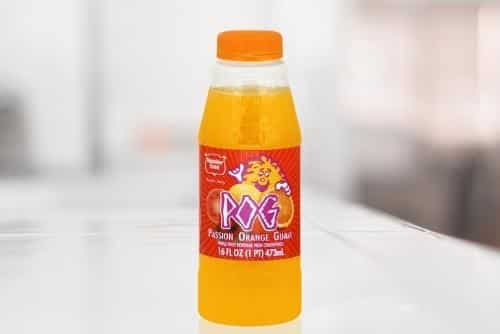 6. Maple Syrup
This syrup is the most readily available and is made from the xylem sap of red maple, sugar maple, or black maple trees. There are different varieties of maple syrup available on the market, such as American and Canadian versions.
It can be added to pancakes, French toast, waffles, porridge, and oatmeal. In addition, it works as a perfect sweetener in baking recipes. Maple syrup has a unique flavor, and it can be added to some cocktail variants as well.
7. Homemade Falernum
If you need a falernum alternative and also have some spare time, you may manufacture your own at home using a simple formula.
The ingredients you'll need are widely available and modestly priced.
You'll like manufacturing your own falernum since you may customize the flavor to your preference. To make your own falernum at home, you will have to follow these simple steps:
1 Cup Almond: Grind the almonds and toast them in a pan over

medium flame

. They need to be roasted constantly for

5 minutes

, or until they become scented, before being lifted from the flame.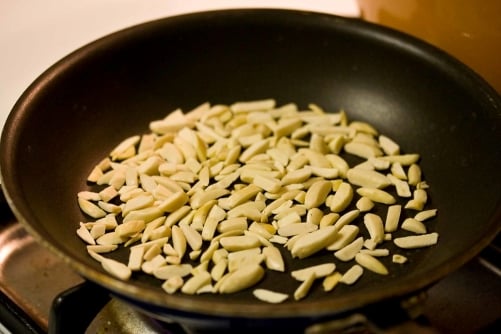 1 Bottle White Rum: Add the rum into the airtight container, topped with the roasted almonds and

¼ tablespoon

of almond extract. Allow the mixture to settle on the kitchen surface for

one day

.
Add Ingredients: To the mixture, add the grapefruit juice from

1 grapefruit

,

8 freshly squeezed lemons

,

1 cup sliced ginger

,

20 cloves

, and

20 allspice dried berries

. After merging them, soak the mixture for another

24 hours

.
Extracted Liquid: Cover your funnel with linen and drain the mixture into a

medium-sized

mixing container. Squeeze the linen fabric to extract as much liquid from the mixture as allowed.
Keep it Cool: Refrigerate in something like an airtight container and use as desired in cuisine. Keep in mind that DIY falernum has a

short shelf life

and should be consumed as soon as possible.
So, Why Manufacture Your Own Falernum Instead of Purchasing It?
Aside from the delicacy, it's always about the flavor. Homestyle Falernum scents stronger and tastes fresher, way better than any commercial mix, and brings depth and richness to the flavor of your drinks that is unrivaled.
It also provides a fantastic chance for flavor customization and personalization.
The main disadvantage of making it yourself is that it is a fairly filthy procedure, and because it employs fresh food, it has a limited lifespan.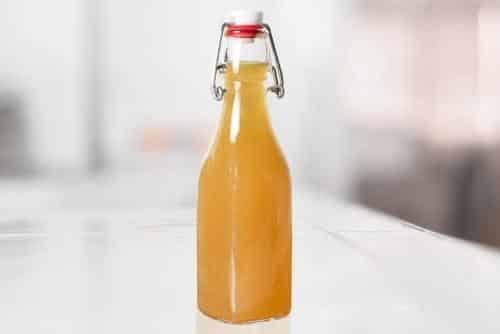 Lifespan and Storage
If maintained in the refrigerator, the storage time is around 1-2 months, although it may be improved by following the appropriate practices including:
Remove Floaters: During the filtering process, remove as many 'floaters' as feasible.
Sterilizing: Use a vacuumed champagne bottle seal and ensure that your bottle and accessories are

pre-sterilized

.
Utilize Overproof Rum: Also, be sure to use overproof rum. A regular rum

will lose its antimicrobial characteristics

once dissolved by sugar syrup due to the

decreased ABV

.
The substitutes from this article should help you replace falernum in terms of flavor. However, you will need to start with a smaller quantity and increase the quantity according to your taste. So, which is going to be your right choice?