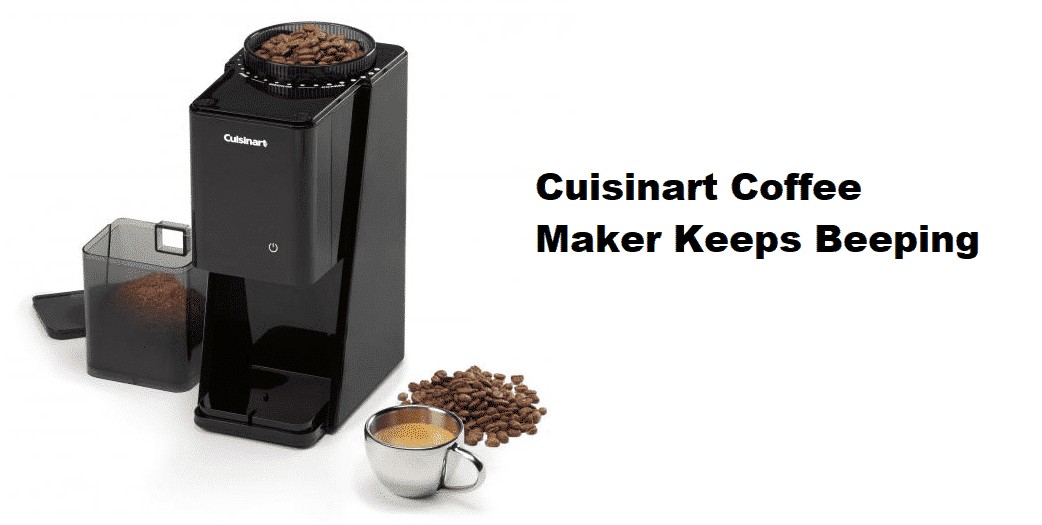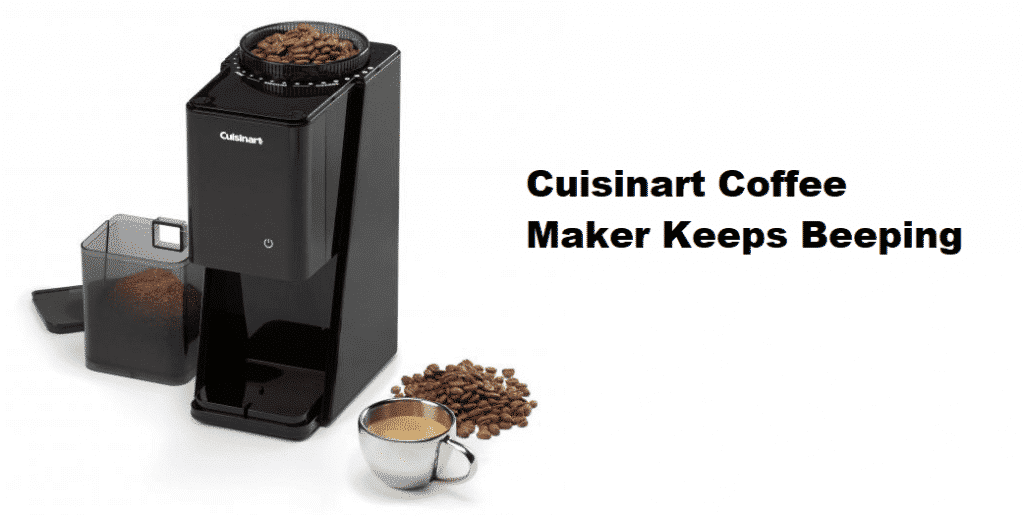 Coffee is the second most traded commodity in the world. Coffee is a symbol of culture and social interaction. Usually, people sit together and have a lovely interaction and exchange information while having a cup of coffee. No doubt, coffee has become the center of our lives. To make tasty coffee for you and your family frequently, you need a coffee maker. Cuisinart coffee maker helps you make a variety of coffee types within affordable means. However, some people cannot figure out why their Cuisinart coffee maker keeps beeping.
Many people consume coffee every day. It is not affordable to drink coffee from a nearby restaurant frequently. To counter this problem, you should buy a coffee maker is used. Coffee maker presents many benefits. It helps you make as many cups of coffee as you want within affordable means. You can have coffee anytime you want. You can enjoy a flavorful coffee cup on a beautiful morning with your pajamas on. There is no need to go to any coffee shop. The coffee maker does not create any mess what so ever and is easy to use. It is inexpensive and has a long life. You can try different coffee options like Espresso or Cappuccino, and many others, depending on your liking.
Cuisinart coffee maker keeps beeping
When you are making a coffee in your Cuisinart coffeemaker, you may hear frequent beeping because of a number of factors.
1) Beeping when coffee is made:
Your Cuisinart coffeemaker beeps five times when your coffee is ready. The coffee is well brewed, and now it's time to enjoy the coffee.
2) When the unit's cover stays open:
In grinding and brewing coffeemaker, if you have kept the unit's lid open, the unit would keep beeping. This is the feature Cuisinart coffeemaker has for the user safety and proper functioning of the machine.
3) No grinder cover:
If your coffeemaker has a grinding feature installed in it, then it must have its cover on it. These safety features make Cuisinart coffeemaker outshine in the industry.
4) Safety measures during the process:
If your coffeemaker is running and if you open the lid or remove the parts, the unit will start beeping, and the process of grinding and brewing will stop immediately.
5) Review the programming time:
If you are using the Cuisinart coffee maker for the first time, you might have forgotten to set the machine's time. You also need to ensure the finishing time as well.
6) Read the manual:
Cuisinart coffeemaker has a manual with it. It would be beneficial for you to go through the procedure part thoroughly and follow the instructions. The manual could solve the problem of the beeping of your coffeemaker.
7) Exchange the unit:
Due to a faulty apparatus, one can face the problem of beeping all the time. It is better to call customer care and see if the problem can be solved; otherwise, you can exchange it.
The coffeemaker is widely used, and it is key that the coffeemaker is in good functioning mode. Cuisinart coffeemaker presents safety features and other features necessary to make a coffee efficiently and in a well-organized way.