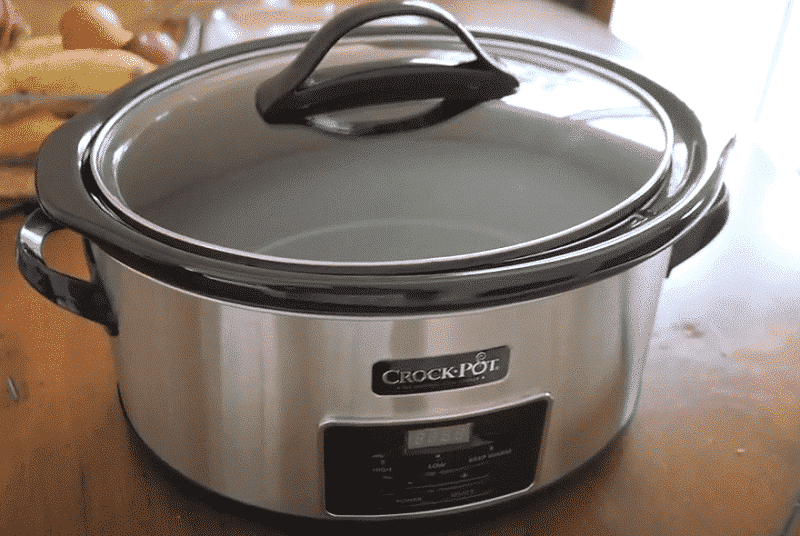 How long have you been using that lovely Crock Pot of yours? Do you feel like the Crock-Pot lid is not tight enough? What can you do to fix this and tighten the lid of your Crock-Pot? We have got it all covered for you in this article.
Here's how you can fix your issues with your Crock-Pot lid not being tight enough to cook your meal properly.
Crock-Pot and Its Lid
The Crock-Pot is sold with a see-through glass lid. Of course, once you start cooking, the glass fogs up from the steam inside. The lid usually fits snugly unless the Crock-Pot has been overfilled.
Although the Crock-Pot lid never seals the vessel completely like the lid of a pressure cooker, it still does a pretty great job of trapping the steam inside the pot. It does not have a silicone seal like the lid of a pressure cooker does.
The lid of your Crock-Pot is never meant to actually form a tight seal with the given pot. It just fits the crockpot and covers the ingredients inside it. The lid fits the pot perfectly, but it is still placed slightly loosely on the top, allowing a small amount of steam to escape. Unlike a typical stainless-steel pot, you will never be able to get your Crock-Pot lid to form an airtight seal.
What to Do When Crock Pot Lid Is Not Tight?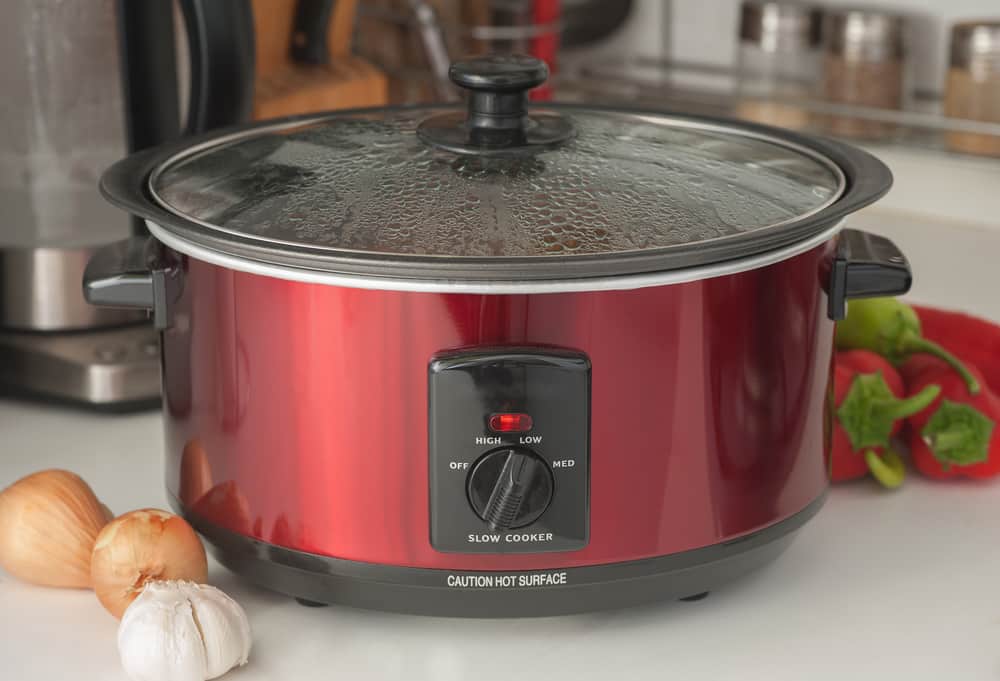 Even when the lid of your Crock-Pot is somewhat loosely placed over the top, your meal is still safe inside it. It will cook properly. You should not remove the lid in the middle of the cooking.
Remember, you are cooking over very low heat, so you do not want any of it to escape. Even a loose lid is important to trap all that steam. This steam is what actually cooks the food. If you remove the lid of your Crock-Pot mid-cooking, all that steam will quickly escape from the pot, leaving your food undercooked in the allocated time.
How to Fix the Loose Crock Pot Lid?
The loose lid of your Crock-Pot is not an issue as long as it traps most of the steam inside the pot. However, if you are cooking something where you really want a tight seal, try covering your Crock-Pot lid in aluminum foil. This should do the trick.
Alternatively, lay a sheet of baking paper over the top of the Crock-Pot before putting the lid on. Another way to form a seal is to make a thick glue out of flour and water and seal the edges of the Crock-Pot.
Conclusion
Your Crock-Pot works differently from a pressure cooker, so it does not need a very tightly fitting lid. Therefore, there is no need to worry if a little bit of steam escapes when cooking. We hope this puts your mind at rest!