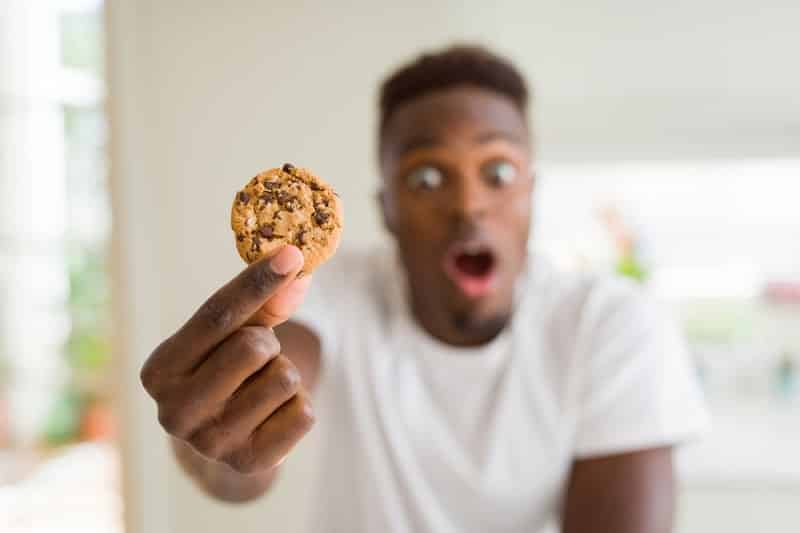 Who doesn't love cookies? Cookies are the perfect comfort food. For some, having a mug of coffee or tea can even cause a craving for baked goods. Cookies can satisfy this craving. Fresh, well-baked cookies should never have a floury taste.
While flour is one of the main ingredients in cookies, flour taste should never overpower the other ingredients in your cookies.
Cookies should have a delicious buttery flavor or can even be vanilla or chocolate flavored. If your cookies taste like flour, then you have done something wrong.
Since no one wants their home-baked cookies to taste like flour, let's dive into the reasons that may be causing this floury taste.
Why Do My Cookies Taste Like Flour?
Since you have probably already experienced what a delicious, buttery cookie should taste like, you should know when something has gone wrong in the baking process. Various factors can contribute to a floury taste in cookies. These include
too much flour being used in the recipe
inadequate mixing of the cookie dough
improper recipe directions
under-baking
Out of all these, extra flour is usually the culprit when it comes to floury cookies.
Do not despair. These problems are easily rectified, and after reading the next section of the article, you will be well on your way to baking a delicious batch of cookies.
How to Avoid Making Floury Cookies
Unfortunately, cookies that have already been baked cannot be made less floury. So, if you have made a batch of cookies that taste like flour, throw them away and follow these steps to ensure that you never make a floury batch of cookies again.
1. Do Not Scoop Flour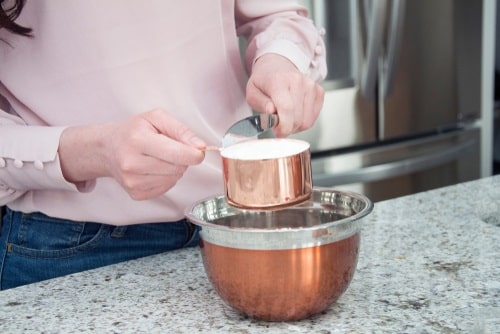 One of the most common mistakes in baking cookies is scooping the flour up with a measuring cup. The action of scooping leads to flour becoming compacted.
This means that there is more flour in your measuring cup than there should be because you have compacted it. This results in too much flour being added and your cookies having a floury flavor.
Rather, gently spoon the flour into the measuring cup until it reaches the required level. Never press it down.
2. Always Sift Your Flour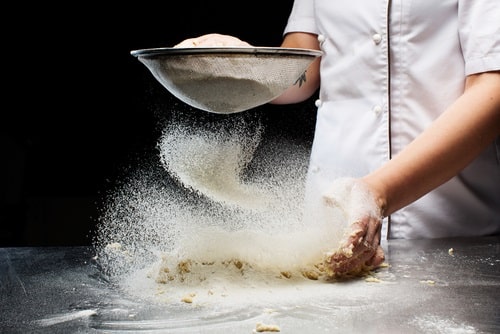 Another common mistake is forgetting to sift the flour. Many of you may be thinking that this is an outdated method of making baked goods.
Not at all! Flour becomes compressed in its storage bag. Sifting flour results in baked goods that have a light, fluffy texture. Sifting your flour can also make the flour easier to mix into your other ingredients, as it gets rids of any lumps in the flour.
3. Always Mix Well and Bake as Directed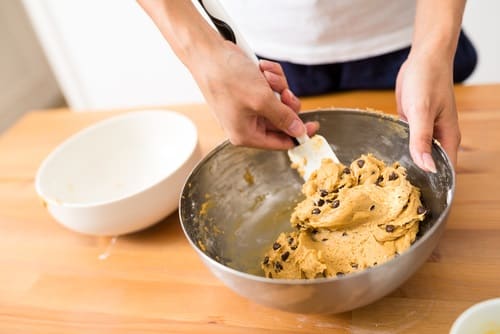 Cookie dough should always be mixed well so that there are no lumps in it. A food processor can be used to mix the dough thoroughly.
Finally, cookies should be baked as directed. Ovens with a fan generally bake things more evenly than those without. If your oven has a fan, be sure to use the cooking setting that activates the fan.
Final Thoughts
A cookie that tastes like flour is a sure way to ruin your mood. Follow the simple steps above to ensure that you never bake a floury batch of cookies again. Then, share a picture of your cookies in the comments below and let us know how they turned out.