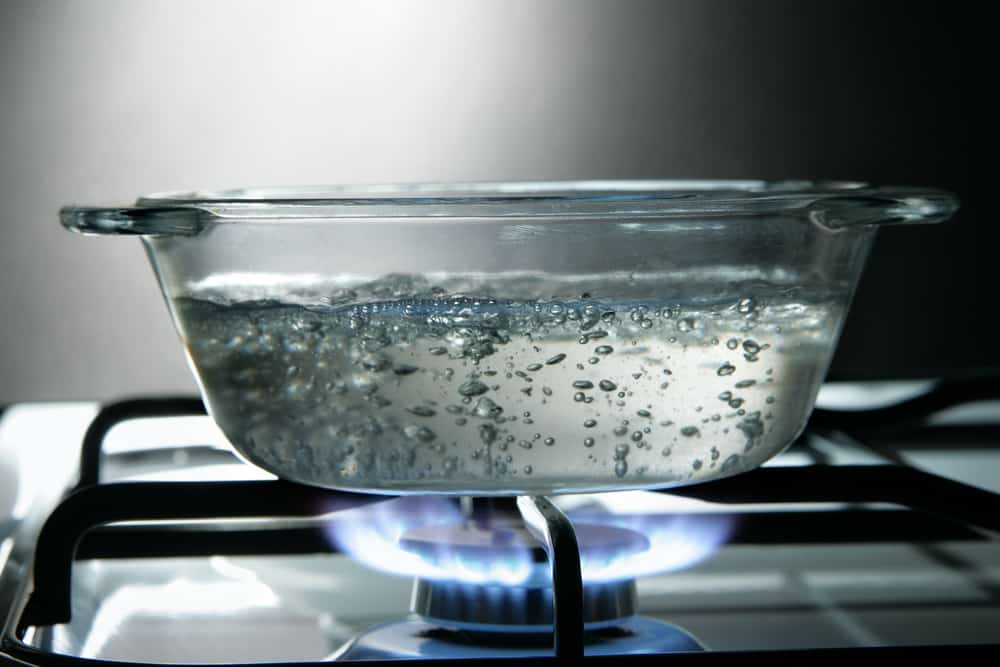 Gas stoves have become a preferred choice among people who like to have higher control over the temperature and want affordable options.
In addition, gas stoves are great at heat conduction and distribution (it's always even) and show quicker responsiveness to temperature changes than electric stoves do. However, people have to be particular about which materials can be used on the gas stoves.
So, if you are wondering, "Can you use glass pots on a gas stove?" we are sharing the information with you in this article!
Can You Use Glass Pots On A Gas Stove?
Yes, some glass pots from specific brands can be used on gas stoves. For instance, Corningware Visions cookware can be used on gas stoves as well as electric stoves.
Some types of glass cookware can also be used in different ovens, including microwave, conventional, and convection ovens.
Why Switch to Glass Pots and What to Look Out For
Some people are worried about the toxic metals in some other forms of pots. Glass pots from most brands can be used on gas cookers but aware that they normally don't work on induction cookers.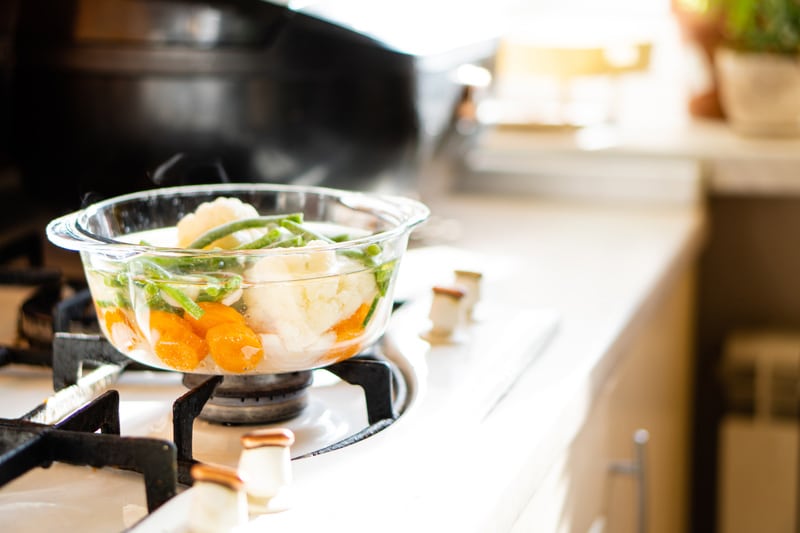 Glass pots will take longer to warm up than metal cookware, but it keeps a steady temperature once it is hot. Do be careful if you buy second-hand glass pots from thrift shops or on eBay, for instance.
Some of the older glassware contained lead, which is dangerous for health. The new glass pots do not contain any though.
Advantages of Cooking in Glass
Glass pots are non-toxic because they do not contain metals or non-stick coatings.
Glass pots are durable and will not break unless dropped, banged hard, or subjected to rapid temperature changes.
You can see the food while it is cooking without lifting the lid.
Leftover food can be refrigerated in the pot without the health risks of keeping your food in plastic. It can then be reheated on the gas top or in the oven or microwave.
Most glass pots are Dishwasher safe.
Most glass pots can be used on gas stovetops.
Glass pots look attractive when displayed in your kitchen
Cookware Brands with Gastop-Safe Pots
Leaves and Trees
This brand makes an attractive glass pot as part of their range. It is made of high borosilicate glass that is, of course, food-grade and lead-free. The glass can cope with temperatures of up to 400˚F so when you're not using it on the gas, you can use it in the oven.
Clear glass with no paint
4 x 7 ½ x 6.3 inches
1 ½ liter capacity
Thick glass
The handles and lid become hot so please be careful
Corningware Visions
The Visions cookware set comprises a 2 ½ liter round pot with a glass lid plus a 1 ½ liter round pot with a glass lid. They're made of non-porous glass which does not absorb stains or food odors. It can be used on gas.
Does not react with acidic food
Perfect for water-based cooking like boiling veg or making stews, soups, and curries
Dishwasher safe
Freezer safe
Microwave, stovetop (including gas), and oven safe
Attractive amber color
Can even be scrubbed with steel wool without scratching
Luminarc
This brand has what they call a "Vitro Blooming Heat Resistant Glass Cooking Pot" that can be used on a gas cooker.
Vitro is a unique glass that can be used up to 450˚F
Vitro is non-porous so it's odor-free and stain-free
Contains no nickel or lead
Will not chip, warp, or scratch
Take the pot from hob to table to fridge to freezer to microwave
Made in France
Pot is a beautiful amber color
Pot has a 2-liter capacity and measures 8 x 8x 5.5 inches
The handles get very hot so do be careful
Norhor
This cookware brand makes a clear glass, 1 liter pot that can be used on the gas stovetop. It has the same advantages as the other glass pots mentioned. Note that this is a small pot so cannot be used for making soups or stews.
It is perfect for boiling vegetables in or making sauces though, so we recommend buying two or three for this purpose.
Hemoton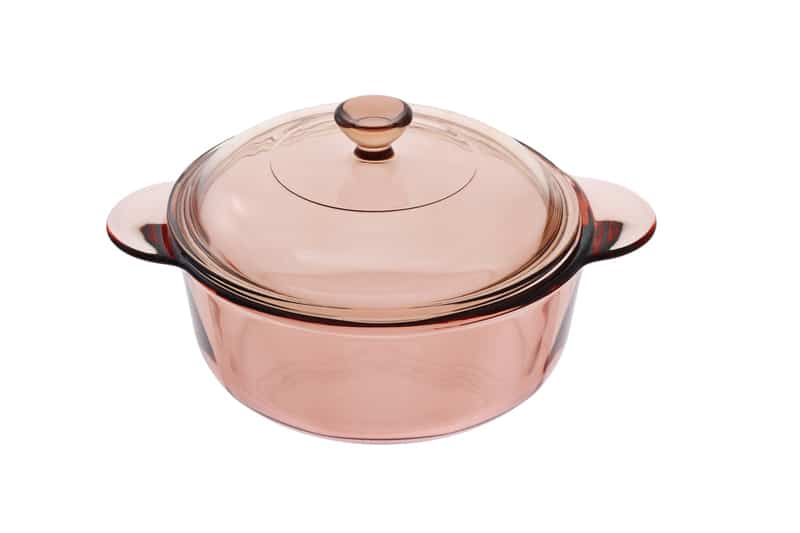 This brand makes a glass pot that is even smaller than the previous one. At just 0.4 liters, this tiny pot is great for heating small amounts of milk or baby food on the gas hob.
Unlike the other pots we have featured, this pot has a comfortable wooden handle that does not get hot. However, it means that the pot cannot be used in the oven.
To Sum Up
Glass pots are a great option if you're looking for something non-toxic and versatile. Most of them can be used on the gas stove and are easy to clean. We hope this has helped to answer your question about using glass pots on gas stoves. Happy cooking!