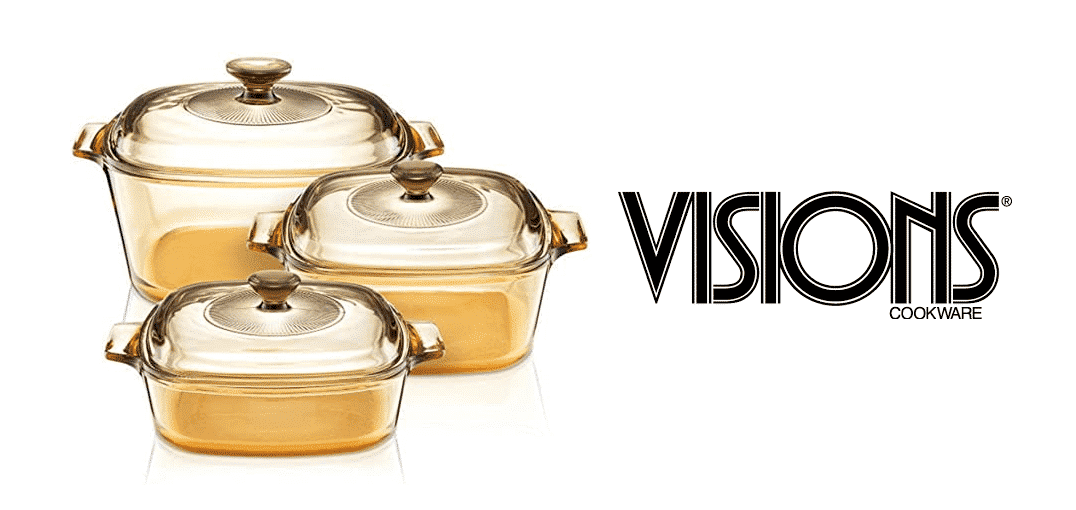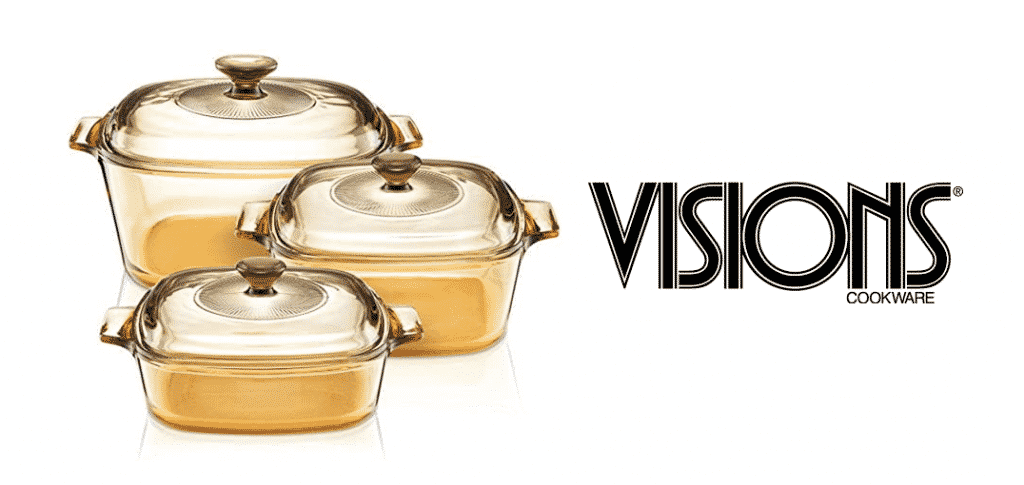 DISCLOSURE: This post may contain affiliate links, meaning when you click the links and make a purchase, I receive a commission. As an Amazon Associate I earn from qualifying purchases.
Visions cookware is a line of glass-ceramic cookware made by the Corning company in France. Corning Glass Works were the original makers of Edison's light bulb.
From 1913 onwards, they developed a line of glass and ceramic cookware that became known as "Corningware". Much of it was white with a blue cornflower motif on it.
The Visions line was made of transparent glass-ceramic, usually in cranberry or amber color. It was introduced to Europe in the late 1970s and early 1980s, and to the US in 1983.
For several years, it was the top-selling cookware set.
What Made Visions Special?
Visions was made from a type of glass-ceramic featuring thermal characteristics similar to those of Corningware.
However, it was an improvement on Corningware with its better stain resistance and resistance to corrosion by acids and detergents.
Visionware can withstand temperatures of as much as 1560 degrees Fahrenheit (850 degrees Celsius). It can be used on a gas or electric hob, in the oven, under the grill, or in a microwave.
Vision cookware can cope with sudden temperature changes of as much as 450 degrees Celsius without cracking or shattering. This makes it perfect for oven-to-table use or freezer-to-oven cooking.
Vision cookware is ahead of its time in terms of health. It does not leach chemicals or minerals into the food and does not absorb odors or stains as it is completely non-porous.
Why Is Visions Cookware Been Discontinued?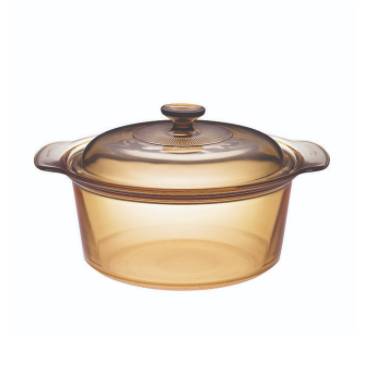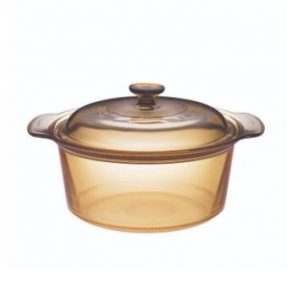 There were widespread rumors that Visions cookware used to shatter, leak or crack under heat and pressure, and that is one of the most common reasons that caused the steep decline in the sales of this cookware.
Many independent authorities have conducted extensive research and tests on the cookware and such problems have not been found.
So, this is believed to be not the issue, and some other possibilities might have caused them to wrap up some of their production units.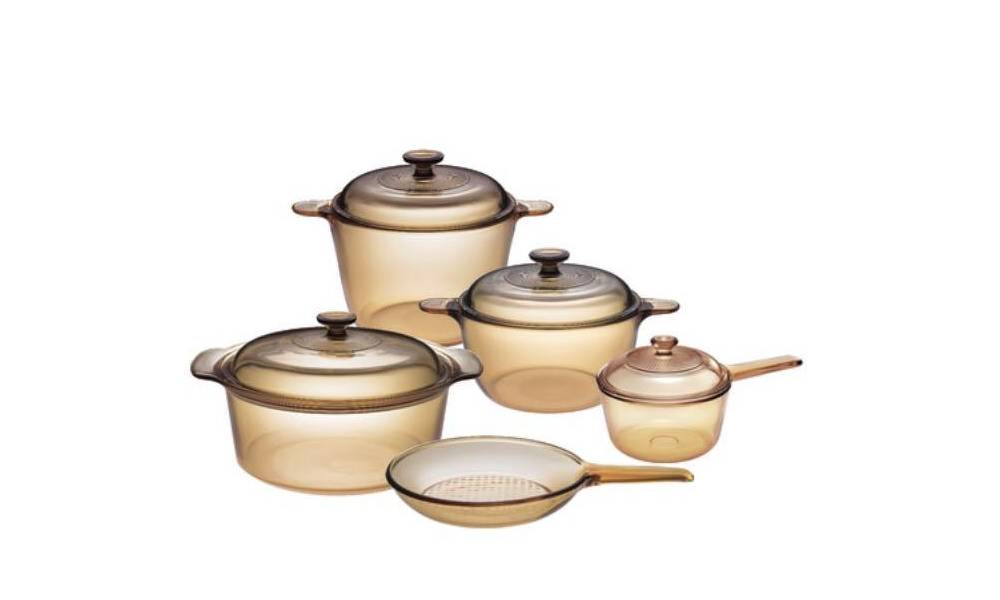 One was a lawsuit in 2000 in which an Ontario man sued the company, and won. Apparently, a Visionware pot he had been using broke into four pieces while he was washing it.
He cut his right hand and subsequently lost the use of it. He was awarded $1.15 million because Corning Inc. did not have warning labels on its products at that time.
Sales declined during the 1990s to 2000s but it seems that, despite rumors, the product is still available.
Although it was unavailable in the US between 2004 and 2006, it seems that the cookware is still available online under Corelle Brands.
Benefits of Using Visions Cookware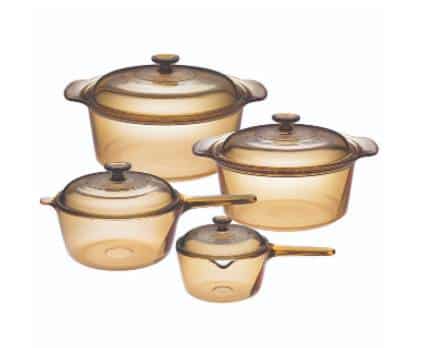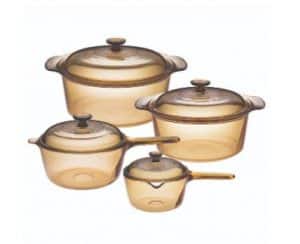 No need to lift the lid and cause precious heat to escape. The unique transparent glass-ceramic of this cookware means it's simple to monitor what's going on inside the pot.
Healthier and more hygienic
The material that makes up Visions cookware is completely non-porous meaning that it will not absorb any food particles, detergent, or odors.
It is also non-reactive, so no matter how acidic your ingredients are, the product will not pit or release chemicals into your food.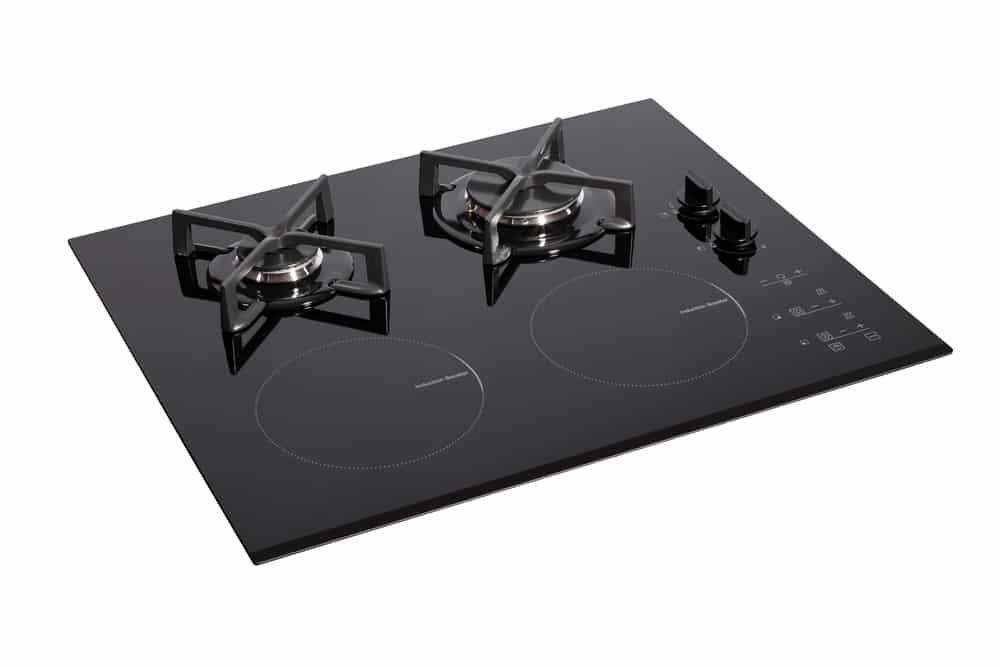 Visions can be used on gas or electric hobs, in the microwave or conventional oven, or under the grill. It can be put into the deep freeze or dishwasher without cracking.
The cookware can be washed in the dishwasher. It may look like normal glass but it isn't.
Because Visions cookware has very good heat retention, food can be cooked at a lower setting than conventional cookware.
This is an important consideration today when we are all trying to lower our energy consumption.
Visions Cookware Ranges
This is the original golden-hued range of saucepans, stockpots, casserole dishes, and frying pans. It's still a true classic.
This collection of pots/ casseroles has a geometric, molded shape in the traditional amber color.
The flair collection of cookware has flared sides, giving the cooking pots a modern look.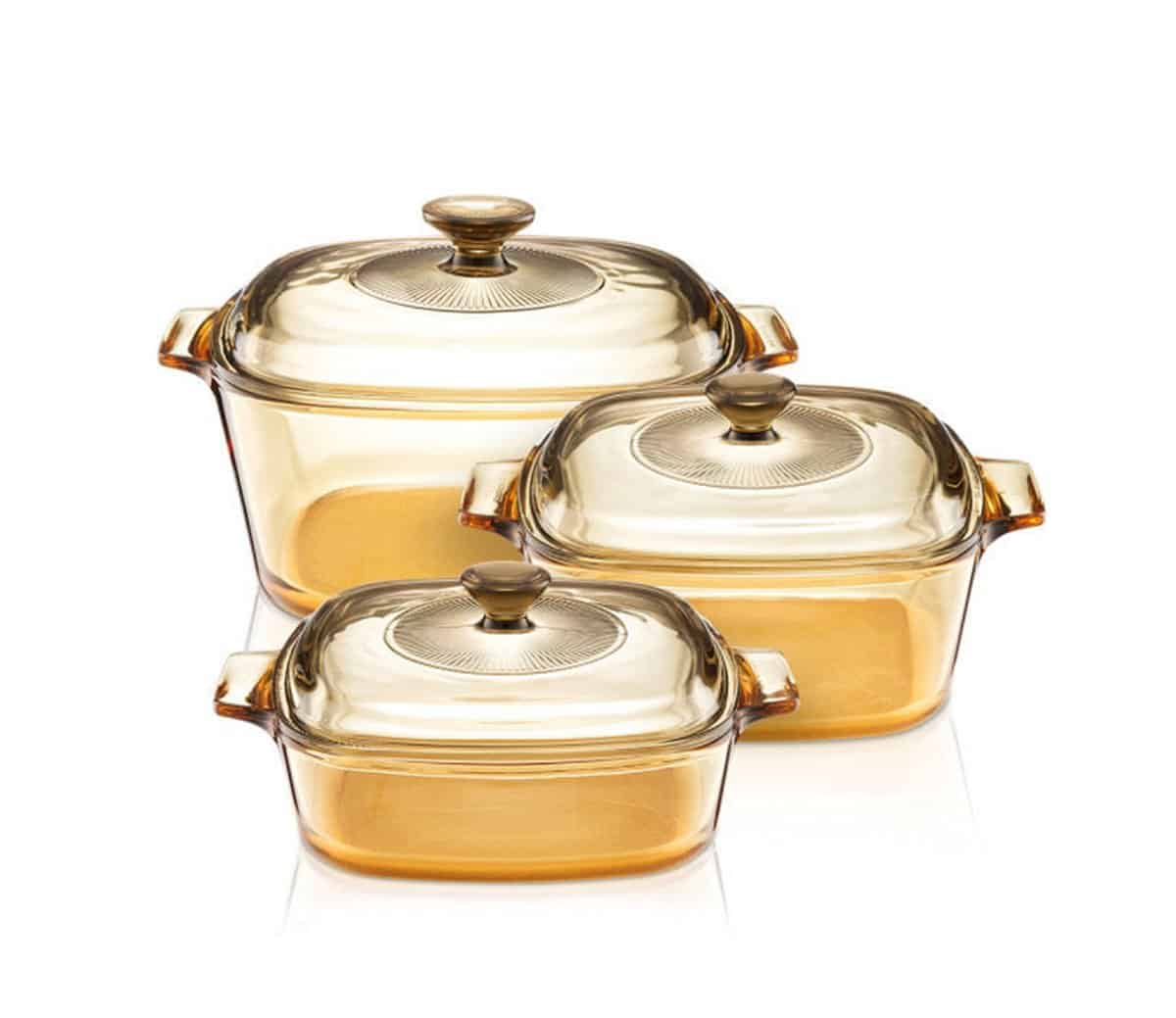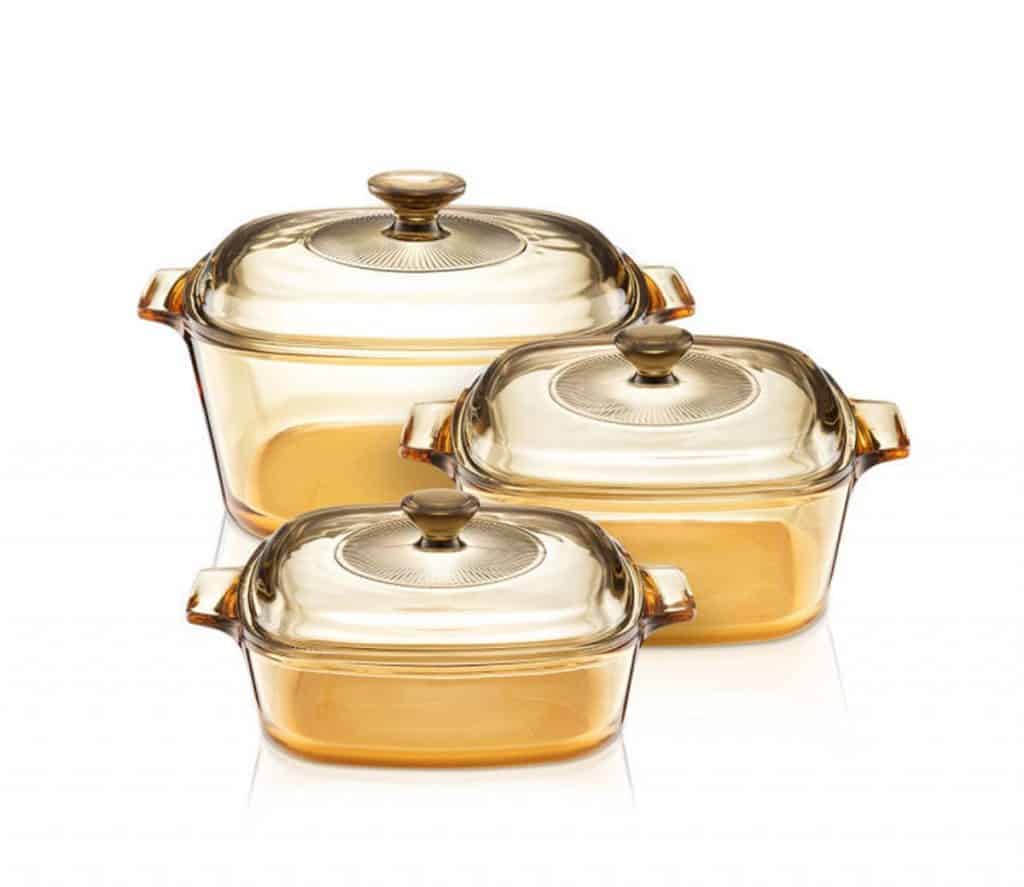 This is a strange name for a cookware range, but it refers to the square shape of the casserole dishes. They're great for dishes like lasagne and mac n cheese.
To Conclude
The Visions cookware line is still a viable option for modern households. It is probably one of the safest in terms of health, is durable and easy to clean, and can withstand any cooking method in today's kitchen.
On top of this, it is a beautiful addition to most kitchen and dining room décor styles. Check out the range on Amazon today.