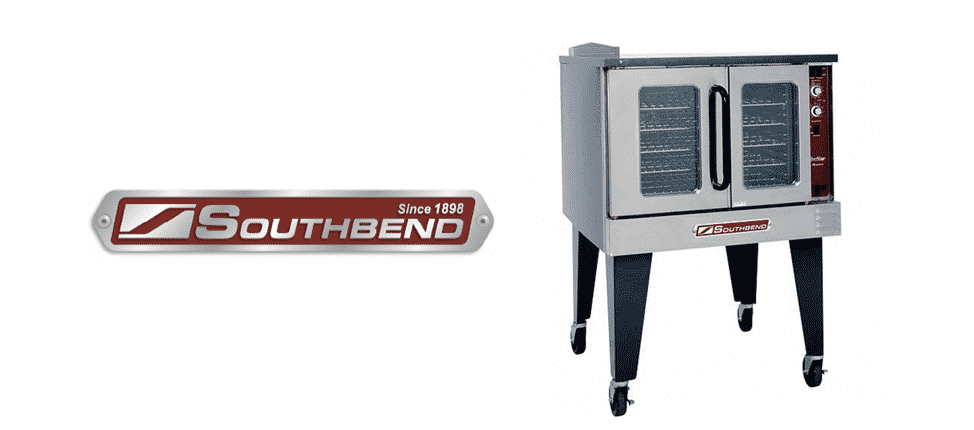 Oven makes a great addition to every kitchen. Be it baking the lasagna or cake, ovens are essential. Similarly, with a wide range of oven brands available in the market, people tend to get confused. For the same reason, we are sharing the Southbend convection oven reviews in this article!
Southbend Convection Oven Review
When it comes down to Southbend, they have various convection ovens available. To begin with, they have double-deck gas convection ovens. These convection ovens are great for people who love to bake and roast meat. The convection ovens are suitable for personal as well as commercial usage. The oven is integrated with the efficient in-shot burners. The burners are designed to operate at 72,000 BTUs of power.
The interior side of the oven is integrated with lights that are easier for monitoring the meals and checking the progress. The best thing about their convection oven is that they have the plug-in and plug-out control panels which can be taken out for better servicing. The interior also has a porcelain cove, promising better heat distribution. There are dependent glass doors that open up at a 180-degree angle for better access. In addition, the glass windows are extremely efficient.
There is a dual door seal system that helps with heat-retaining, leading to optimal cooking temperatures. The ovens have stainless steel construction which is epitomized as durability. The stainless steel construction is available in sides, front, and topside. It wouldn't be wrong to say that their convection ovens are great for long-term usage. The oven is integrated with the electronic ignition system that promises safe flame.
As far as the temperature range is concerned, it can optimize temperature ranging from 140-degrees Fahrenheit to 500-degrees Fahrenheit. The handles of their ovens are designed with stay-cool features which means there are no issues of heat or burns. In addition, there is a forced cool down feature in the oven that reduced the temperature of the oven after use. We are absolutely in love with the technology used in the convection oven.
For instance, there is a two-speed ½ HP fan motor that leads to better performance. When it comes down to the support, the convection ovens are designed with six-inches stainless steel legs that promise better support. We love the storage with this oven since there are five racks in one compartment. In addition, the users can customize the racks as they can set on eleven positions. When it concerns the glass windows, they are designed to show higher efficiency.
All in all, it's safe to say that the convection oven has an electronic ignition system that ensures user safety. Also, while using the convection ovens, one needs the cook timer and the convection oven has a sixty-minute cooking timer. There are a fan and motor configuration that promises reliable performance and improved heating. The solid-state thermostat helps have better control of temperature. There is a hot surface ignitor, integrated with a flame safety device.
As these are convection ovens, they are designed to work with gas connections. We love the burner design; it has a large opening that leads to a consistent flame. In addition, the burning will be even and there won't be any clogging. The best thing about this convection oven is the glass system with leveled panels; the larger panel size helps with a better view inside the oven. There are resistant properties in the oven which makes cleaning a breeze (grease resistance, to be precise).
The control panel has a water-resistance seal, along with the mount slides that enhance usability and serviceability. The mount slides in drawers have a heavy-duty design, so you don't have to worry about durability.
The integration of mixing technology that promises easier mixing of cooler air and hot air (also known as soft heating). As a result, it will produce heat or air that leads to even cooking and baking. Even more, the seals will not damage or bend, given the sealing and closing system. There are 304 stainless steel gaskets for springs, along with a steel gasket on the bottom and top for improved door opening and closing.
All in all, the burners of this convection oven are designed with a lifetime warranty. So, you will get the value of your money!