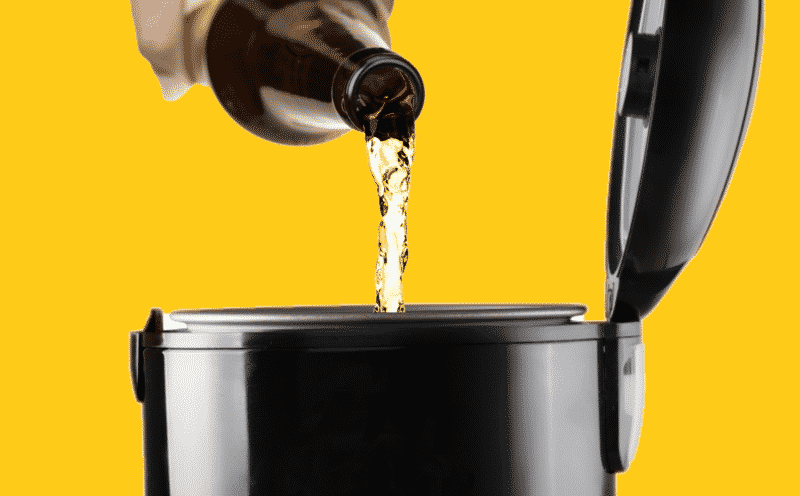 Some of you might be wondering why on earth anyone would want to put beer in a pressure cooker! This may sound absurd, but beer happens to be a delicious ingredient in many meat dishes.
A pressure cooker is no doubt a great piece of kitchen equipment that not only saves you time but also gives you the best-cooked food with minimal effort.
Nowadays, a pressure cooker is present in almost every modern kitchen. The pressure cooker is a gem of kitchen equipment when it comes to VARIETY.
Yes, modern pressure cookers can perform so many different functions! However, because pressure cooking is still an unfamiliar cooking method for many people, many questions arise when using one.
One we come across now and then is, "Can I put beer in a pressure cooker?' Well, to get straight to the point, YES, you definitely can.
You Can Put Beer in A Pressure Cooker—a few points to take care of first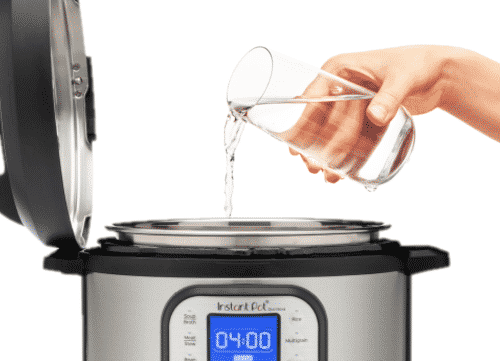 The purpose of cooking food in a pressure cooker is to provide a means of cooking it faster. In a pressure cooker, this is achieved by using steam to create pressure, which creates a higher temperature than conventional cooking methods.
This means that a pressure cooker needs liquid to function. You may use any form of water-based liquid as long as it fits with your recipe. This may be beer, wine, fruit juice, or soft drinks like cola and ginger ale.
It is important to always add enough liquid to the pressure cooker to create steam. The minimum recommended amount is one cupful.
Why Would I Want to Cook with Beer?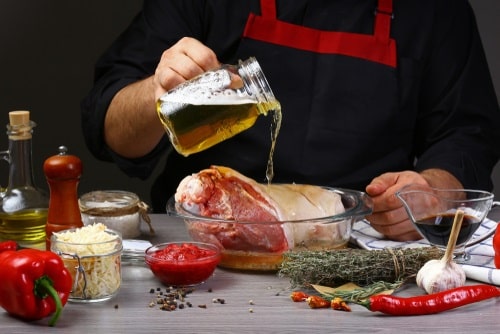 Cooking with beer adds a deep, rich flavor dimension to savory meat dishes such as casseroles, stews, and chilis.
It even works well in certain desserts and cakes, particularly those containing chocolate. In addition, beer makes a great marinade for meat before a barbeque as it tenderizes and flavors it.
Beer is brewed with hops, which have a bitter taste. It is also made with malt, which adds sweetness and balance to the hops.
High sugar vegetables like carrots, onions, and butternut squash (all used in stews and pot roasts, by the way) pair beautifully with beer's slight bitterness.
The bitter edge also helps cut through the richness of meats like lamb and fatty beef. All of this is why replacing some (not all) of the stock in your next pressure cooker meal is a good idea.
Tips for Pressure Cooking with Beer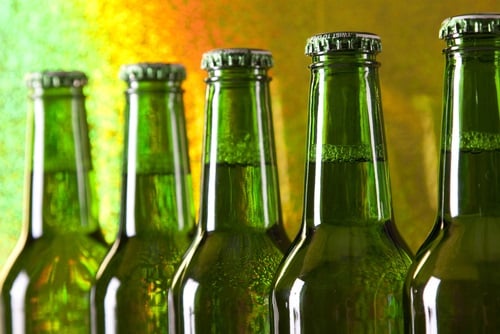 As with red and white wine, dark and light beers taste different and pair differently with certain foods. Use a light wheat beer with poultry or seafood. Heavier ales and stouts work well with beef or lamb dishes. Belgian ales are good with venison or dark meats like mutton.
For desserts or chocolate cakes, use a fruity beer
Remember that you don't want to cook with a cheap plonk that you wouldn't want to drink as with wine.
While it is not necessary to splurge on an expensive beer for cooking, choose something that tastes good in the glass. When cooked, the volume reduces, and the flavors intensify, so you'll get what you paid for.
Check the expiry date
While almost all alcohol evaporates with cooking, especially pressure cooking, not all of it does. So, if you are thinking of serving the food to someone who cannot have alcohol for whatever reason, rather don't.
A good rule of thumb is – don't use too much. Too much will completely overpower the food, so never replace all the stock or other liquid in a recipe with beer. Half to one cupful should be enough in an average dish. You want the nuances of the beer to come through.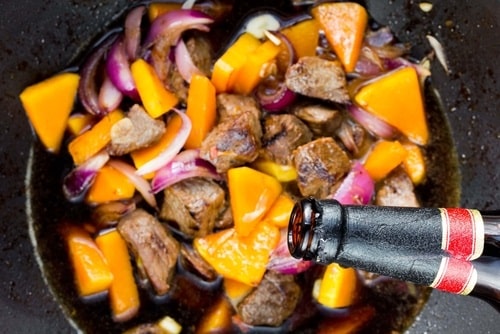 Pressure Cooker Pot Roast Recipe—with beer in it!
This recipe makes a small pot roast enough to serve 3 to 4 people.
1 deboned brisket roast
2 tablespoons oil
1 onion, finely chopped
1 garlic clove, finely crushed
1 tablespoon prepared Dijon mustard
½ teaspoon paprika
Salt and pepper to taste
½ bottle of beer (6 ounces)
½ bottle of beef stock (6 ounces)
1 tablespoon flour, mixed with a little water
1 tablespoon tomato paste
3 carrots, peeled and sliced
Heat the oil in the pressure cooker using the browning function. Brown the beef on all sides and remove it to a plate. Put onion and garlic into the oil and cook until golden.
Put the meat back and put everything else into the pot with it. Secure the lid and cook on high pressure for 45 minutes until very tender. Allow it to lose pressure normally. Serve the roast and gravy with potatoes or rice.
Final Thoughts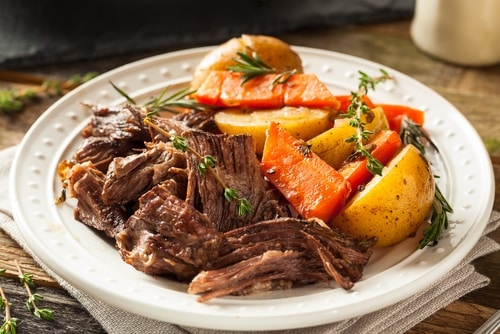 Never refrain from pressure cooking your favorite recipes with a beer in them! As long as you keep the aforementioned points in mind, it is completely safe to put beer into the pressure cooker. Cheers!