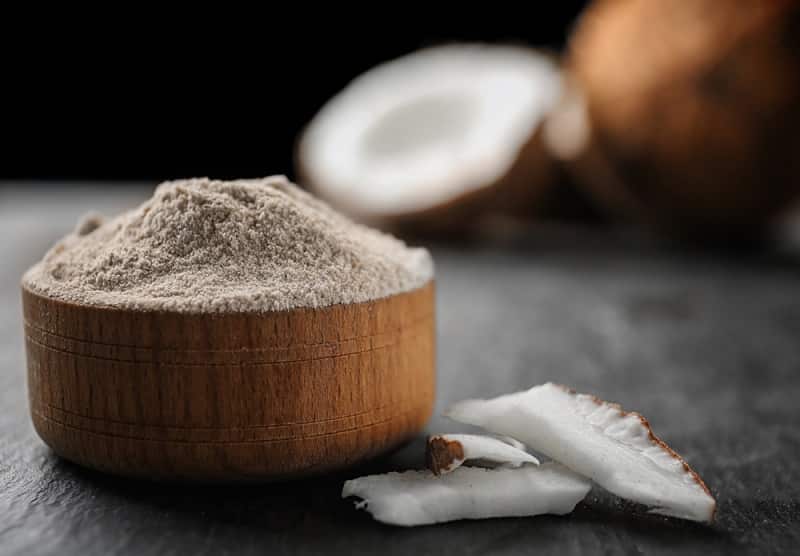 We're not sure why you may have searched "can you eat coconut flour raw," but we're here to answer even the most random questions!
Perhaps you have a craving for coconut, and that packet of flour smelled so good! Or perhaps you want to add some coconut flour to a batch of no-bake energy bars or date balls you're making.
While eating coconut flour raw is acceptable by some consumers, the manufacturers do NOT recommend it. This may be a little confusing, so we are here to give you the right answer.
Let's take a closer look at this highly fibrous, delicious, nutritious, and impressive flour.
What is Coconut Flour?
Coconut flour is made from the dried meat of coconut fruit. While you can make it yourself at home after making homemade coconut milk, it is easy to find in most grocery stores.
Manufacturers make it as part of the coconut milk production process. After the coconut meat has been pressed to extract the milk, the fibrous solids remain.
These are then dried at a low temperature and ground into a fine meal. The resulting flour is fine, soft, and naturally gluten and grain-free.
In addition, it contains good amounts of protein. It is normally used for baking purposes, but some things need to be borne in mind first.
What is it Used For?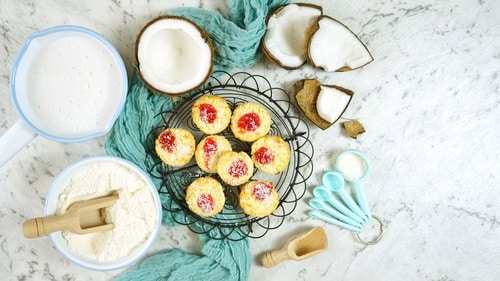 Because many people today are searching for gluten-free alternatives for wheat flour, coconut flour has become a popular option for baked goods.
However, it is more difficult to work with and cannot simply be substituted for normal flour in a one-to-one ratio. Therefore, rather than using it in your own recipes, it is better to find tried-and-tested recipes that use this flour.
How to Use Coconut Flour Correctly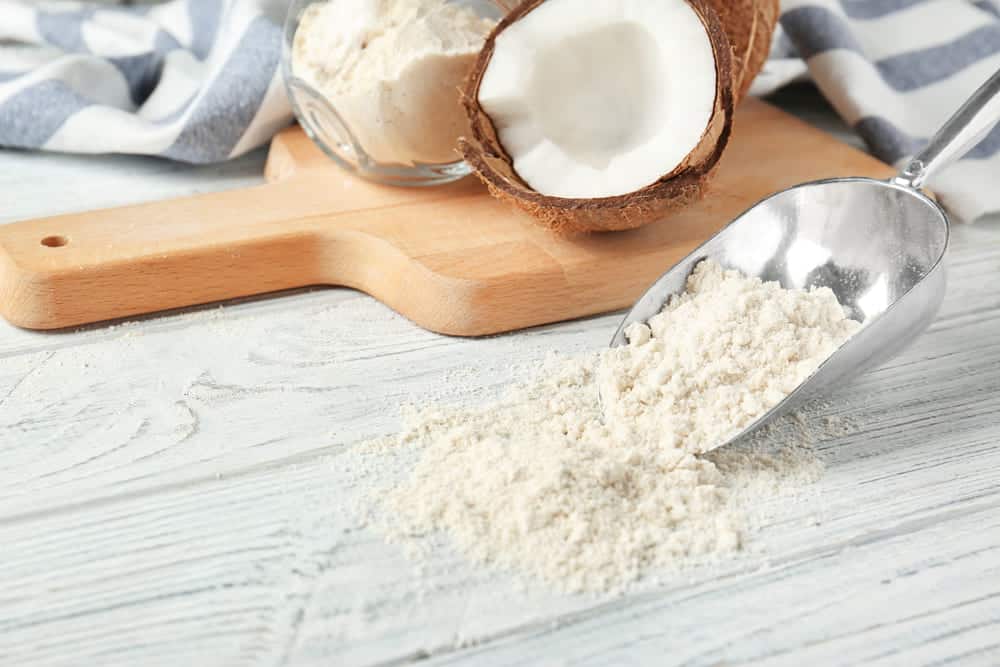 As we explained, you cannot simply substitute a cup of coconut flour for a cup of wheat flour in your recipe. Instead, it would be best to substitute it in a one-to-four ratio of coconut flour to wheat flour.
Because coconut flour contains no gluten (the "glue" that binds cakes and bread together), you will need to add an egg for every quarter cupful of coconut flour. This provides moisture and binding properties.
Coconut flour is very dry and absorbs vast quantities of liquid, so you may need to increase the amount of liquid in the recipe too.
Use extra liquid in the recipe.
Use more eggs to prevent the baked goods from falling apart.
If you cannot use eggs because you are vegan or for other reasons, substitute them with flax eggs.
Coconut flour is best paired with other flours like almond flour to prevent an overpowering coconut flavor in your baking.
Can I Use it Raw?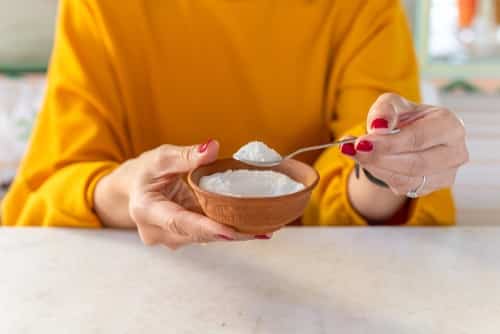 While the above tips are helpful for baking, we still need to look at using this flour raw. In the same way that eating raw wheat flour will not harm you but won't be a pleasant experience, coconut flour will not be most pleasant when eaten raw.
Plus, there are a few things that you need to bear in mind. The flour is high in fiber and absorbs a lot of moisture. If you eat it raw, it may cause constipation due to these properties.
This is because it will absorb moisture in the gut. To offset this effect, if you eat it raw, be sure to drink a lot of water or other liquid with it.
Uses for Raw Coconut Flour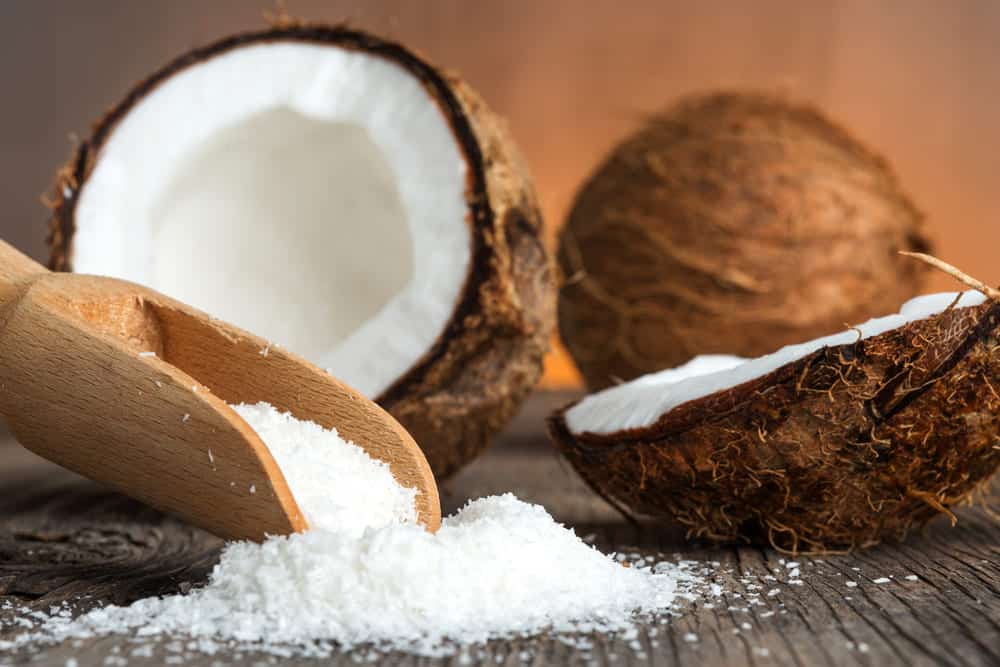 Many people sprinkle a spoonful into their smoothies for the extra fiber and protein content and the delicious tropical taste. It works particularly well in smoothies containing tropical fruits like pineapple or mango.
It can also be sprinkled over the top of cakes or energy bars for a lovely finish. Use it for rolling sticky energy balls and bars in for easier storage as it will prevent them from sticking together in the container.
Stir it into your bowl of oatmeal porridge. It will provide a natural sweetness, will help to thicken it slightly, and add extra fiber to your breakfast.
Sprinkle a little into hot soups as a thickening agent.
Use it to make an instant dessert – mix raw coconut flour for thickening, almond milk, stevia for sweetness, chia seeds, and vanilla extract. Delicious!
Some Things to Watch For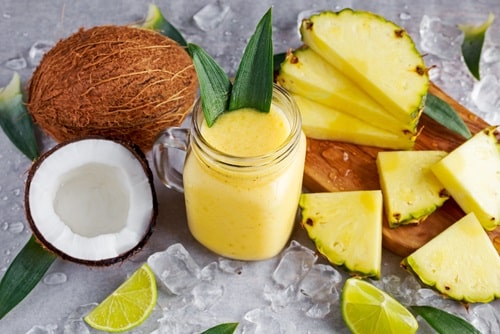 While coconut flour contains many healthy nutrients like protein, fiber, and micronutrients, it is also high in salicylates. These are natural compounds that are also found in citrus fruits and berries.

However, some people have unpleasant reactions to salicylates and find that they cause headaches or skin conditions. So while coconut in any form is safe for most people, those who are sensitive to salicylates should avoid it.

Coconut flour tastes like, well, coconuts! While this is pleasant and desirable in some recipes like a pineapple smoothie, it may not be suitable in others.
It Deserves a Place in your Kitchen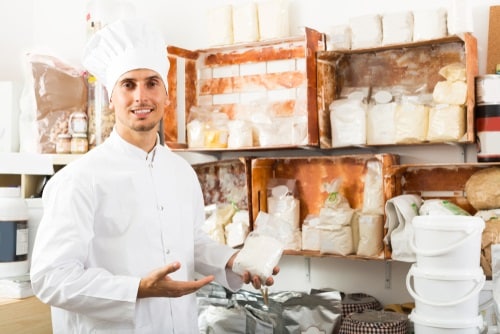 This yummy flour has a place in every kitchen. It is great for gluten intolerance and lends a delicious nutty, rich coconut flavor to a dish. In addition, it is a useful thickening agent, and its health benefits are numerous.
To Conclude
While coconut flour is normally used in cooking, it is safe to consume it raw in small quantities without harmful effects.