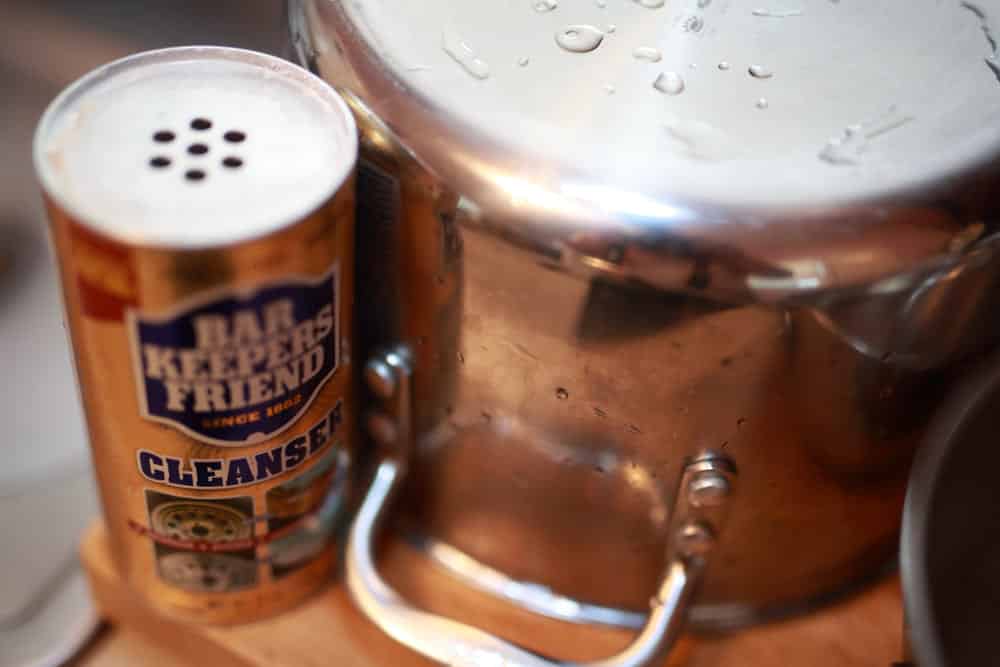 Everyone finds neat and clean surroundings much attractive and soothing. The process you go through to cleanse might not be that entertaining. But the results sure are quite satisfying, and you think yes it was worth it. Imagine what our lives would have been without these modern cleaning agents.
Well, when it comes to spotless and perfect cleaning agents, Bar Keeper Friendly remains the best one. They were introduced in the market a long time back. Now they are abundantly found in many stores. However, some people still get "out of stock" bummer when they go out to buy Bar Keepers Friend products which is why the Bar Keepers Friend product users enquire if there is an alternative.
No kitchen will look attractive without adequately washed and cleansed cookware. Besides cookware, other washable equipment of your house also needs your utmost attention. Only a suitable cleaning agent can get a hold of the cleaning issue. Bar Keepers Friend products have set their standard very high that very few products merely come close to it. However, you have run out of their cleaning supplies and wondering what alternative you should use. You have landed in the right place! In this article, we will discuss some of the best and as perfect cleaners as Bar Keepers Friend alternatives with you. Stay with us!
Bar Keepers Friend:
When we gather some of the best mass-produced cleaning agents, Bar Keepers Friend comes right at the top. Due to Bar Keepers Friend products' special cleaning effects and easiness, people prefer their products over any other ones.
They significantly handle rusty surfaces, mineral deposition, baked-on food remnants on the cookware or crockery, and other stubborn "hard to go" stains using an efficient bleach-free formula. 1882!!! Yes, you read it right! Since 1882, Bar Keepers Friend has been around, and the users still stick to their cleaning agents.
So, here you just came across a short over-view of Bar Keepers Friend products. Now we are going to talk through how you can find and what cleaning products or formulas you should prefer to use to substitute Bar Keepers Friend.
Can I Replace Bar Keepers Friend With Other Brands?
It is safe to say that Bar Keepers Friend is an irreplaceable brand. Finding alternatives might be tricky sometimes. However, it can go out of stock anytime. Well, relax. We have this issue under control. Keep on reading to know what brands are the best to replace Bar Keepers Friend. Let's make headway to those alternatives!
Bar Keepers Friend Alternative
Some cleaning-friendly and readily available alternatives of Bar Keepers Friend are:
Bon Ami—the best option!
It is apparently tough to figure out what product would work equally great as Bar Keepers Friend. We have just decided. It is none other than Bon Ami—cleaning agents.
The best thing is they are quite abundantly found in groceries and stores. You can have loads of their products with a full-proof cleaning guarantee.
Four years after the arrival of Bar Keepers Friend, in 1886, Bon Ami was brought into the cleaning world. Bon Ami offers nontoxic household cleaning agents that work exceptionally well.
The exclusive formula of Bon Ami includes mild mineral abrasives that clean as gently as Bar Keepers Friend agents. They thoroughly clean and polish stained surfaces with no harsh chemicals added.
Just like Bar Keepers Friend, Bon Ami offers all-purpose cleaning from your kitchens to bathrooms. Your sinks, tiles, and countertops, all are safe with effortless Bon Ami products.
Professional Brewers Wash:
If, unfortunately, you are out of Bon Ami as well. Then, Professional Brewers Wash can do pretty much okay. Their products' cleaning properties resemble Bar Keepers Friend products to an acceptable extent. You can stock it as a working alternative for Bar Keepers Friend.
Super Washing Soda:
Are you an organic freak and would happily replace inorganic products of Bar Keepers Friend with organic washing substance? Super Washing Soda is your pick. The cleaning capabilities of washing soda is the best of all.
Final Words:
Unique brands like Bar Keepers Friend might not have cloning alternatives. However, we can vouch for the other options mentioned above, especially Bon Ami. Happy cleaning!