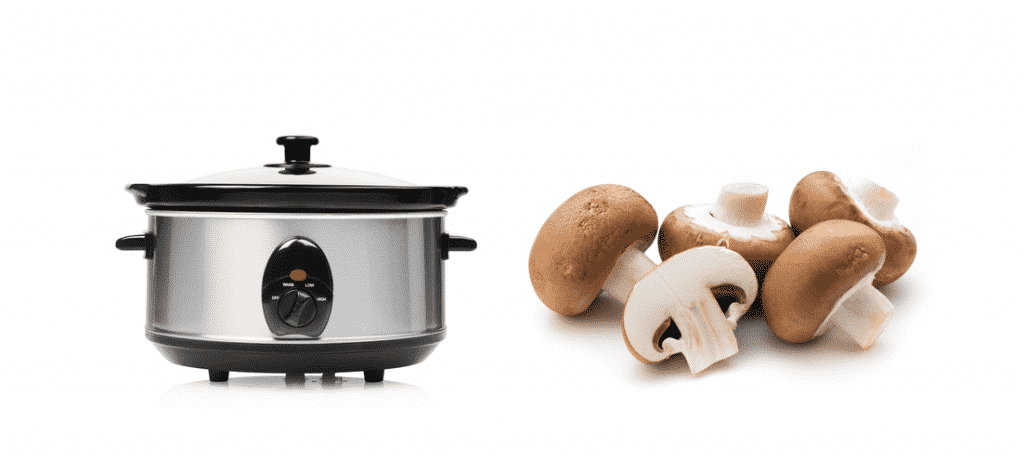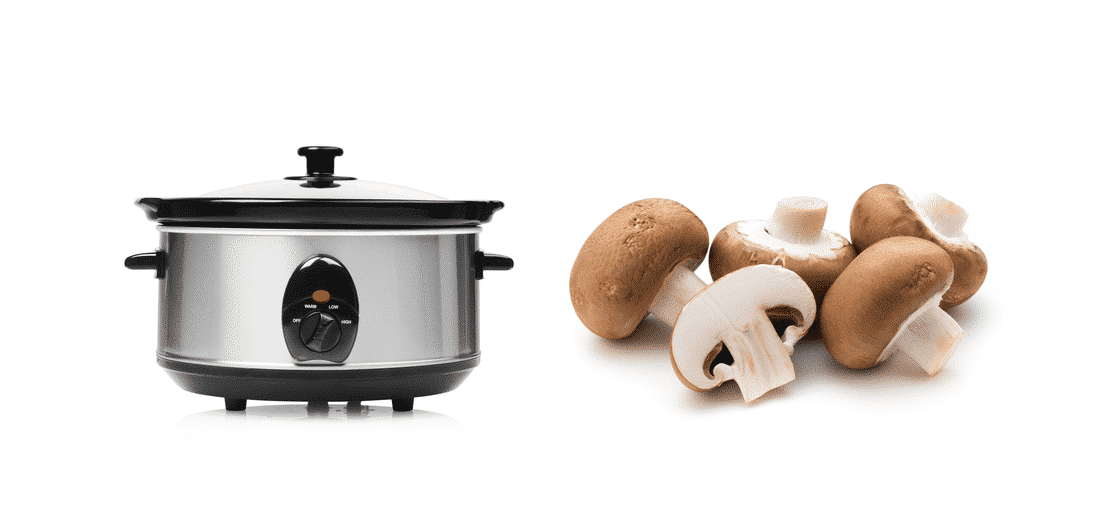 The slow cooker is one of the great additions to kitchen electrical cooking appliances. Not only does a slow cooker to prepare your food with minimal effort, but it also saves you so much time. When it comes to making roasts and gravy-full dishes, a slow cooker such as a crockpot accommodates your recipe the best. So here we have given you a short intro of the slow cooker. Now, most slow cooker users wonder when they can add fresh veggies to their crockpots. In this post, we will guide you on when to add veggies such as mushrooms to a slow cooker. Moreover, we will add FAQs with their answers regarding the same topic. Read on!
What Slow Cooker Do I Prefer?
The slow cooker cooks your recipes to perfection. When each bit of your chicken or beef roast is cooked perfectly with equal tenderness, you can't compromise on the quality. A crockpot is the best slow cooker in the market. If you are out to buy any slow cooker, make sure you purchase a crockpot for perfect cooking results.
It was just an additional tip for buying a well-functioning and reliable slow cooker.
Is It Fine To Add Mushrooms To My Slow Cooker?
If you are wondering that you can't add any veggies to your slow cooker, then get your facts straight. It is completely fine to add as many as you like mushrooms to your recipe in a slow cooker.
When To Add Mushrooms To Slow Cooker?
There is a false misconception that slow cookers have no place for veggies. If your recipes call for mushrooms, then definitely add it to the pot. However, you need to be quite considerate about the timings to add it. Adding mushrooms too early, like 6 to 7 hours, in the beginning, would end up turning your recipe gross and mushy. The essence of your recipe will go bland, and you will regret it. Many expert cooks recommend adding mushrooms in a slow cooker when an hour or 30 minutes are left in the completion of the recipe.
You will experience much tender, flavorful, and juicy mushrooms when you add them in the end!
What Happens If I Add Mushrooms Too Quick To A Slow Cooker?
Not only mushrooms, other fresh veggies such as zucchini, spinach, tomatoes, etc., also don't go at the beginning of the recipe. You should preferably add them towards the end of the recipe. Adding mushrooms in the very beginning will get overcooked, crushed, and mushy. Such texture is not going to spare any flavors to your dish. It will just end up ruining the recipe.
Furthermore, mushrooms do have some water content which will dissolve in the pot, and your dish would become extra watery or soggy. No one prefers to eat waterlogged and flowing recipes.
Final Words:
We advise you to cut the mushrooms in pieces and sauté them in a pan so the extra waterlogging content will leave. Do it hardly for 5 minutes. Later, you can add those sautéed mushrooms to your slow cooker towards the end of the recipe.