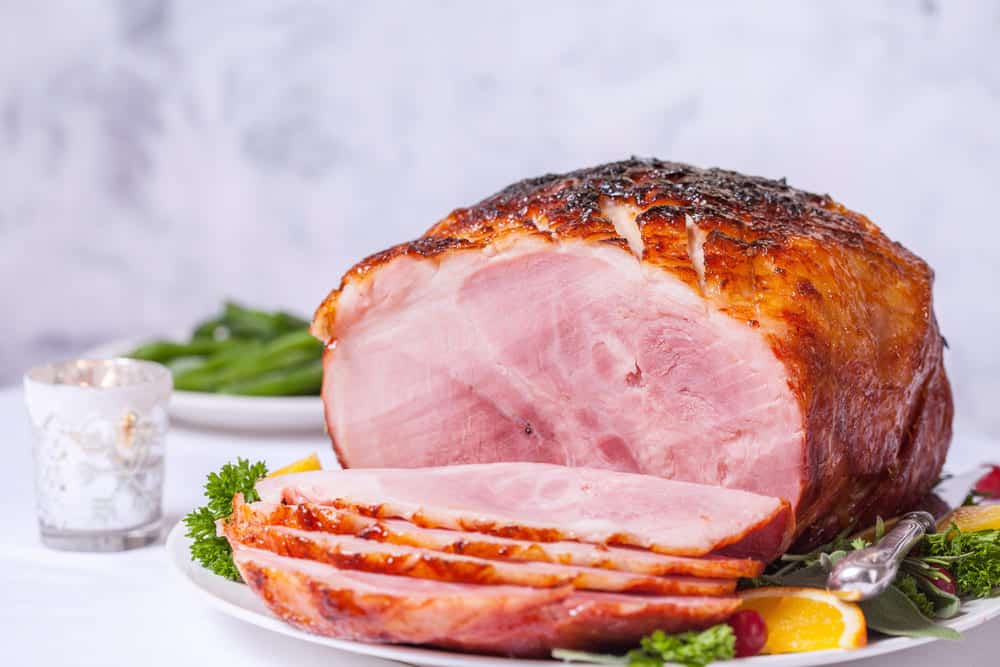 When it comes to handling the leftovers, you have lots of options for them. You may use the leftover broths or juices for the next dish you are going to cook or just serve them with bread. Ham juice or ham broth is used to pair several dishes such as stews, steaks, etc. There isn't any definite or limited use of this delicious juice. If you have plenty of ham juice left from the recipe and you are wondering what to do with leftover ham juice. Then you may find our blog useful. We will walk you through several cooking suggestions you could do with the leftover ham juice or ham broth. Read on.
What Exactly Is Ham Juice?
Ham is cut of pork from the leg side. This cut of pork is usually kept preserved and wet for days and days. Ham is a processed part of pork. The curing process is used to preserve large quantities of ham in the form of its fresh juices or broths.
These juices from the ham cut is called ham juice. This definition is for those who are wondering what ham juice is.
What To Do With Leftover Ham Juice?
If you have cooked a good batch of ham and your pan has been taken over with all the wet juices of ham. Then, don't throw or discard those juices. You can use them later to make several dishes.
Just freeze those ham juices well in an airtight container and seal them well. For the next few days, you can safely use that ham broth in making various delicious recipes.
Here are few things you may do with the leftover ham juice:
You may use the leftover ham juice to cook Southern-style greens such as collards, kales, other savory and flavorful green vegetables. The broth when combined with such greens present a delightful taste.
A good quantity of leftover ham juice or ham broth can also be used to braise cabbage, Bok Choy, etc. You wouldn't have to rush to make another broth. If you love ham cut of pork and cabbage fusion, you will love this use.
Garlic cloves can be crushed in a pan with a good quantity of ham juice added later. You may later sprinkle red pepper and salt for flavors kick. You will love this fusion.
Leftover ham juice can also be used to substitute chicken or beef broths. Don't go through the struggle of making fresh broths when you already have ham juice kept in the fridge.
Among other several soups, you may also use that leftover ham juice to make fresh and savory pea soup.
Brown rice and wild rice after being cooked can be paired well with a bowl of ham juice. This combination can never go wrong.
You may also use that leftover ham juice with cornbread and use this snack for extra cravings.
That's all. These are a few cooking fusions and experiences you can do with the leftover ham juice.