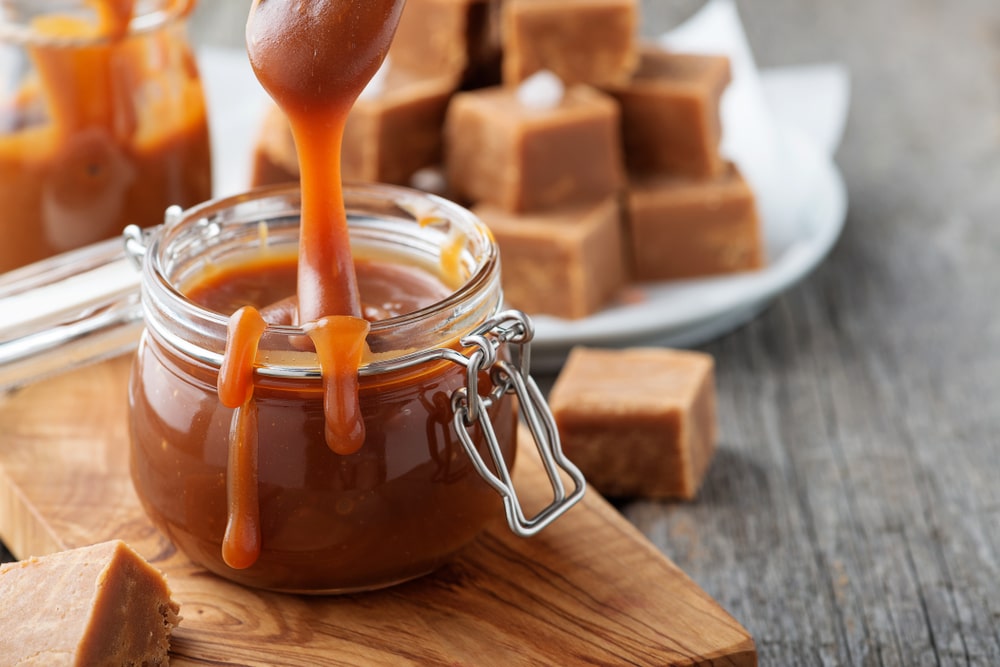 Butterscotch is one of the most delicious flavors and is related to caramel. This is because butterscotch has similar flavor tones.
It's made from butter and brown sugar to create an enriched delicacy. It goes well with coconut, sea salt, vanilla, and dark rum.
In fact, sea salt and butterscotch have been a staple in various restaurants, butterscotch goes well with various other food items, which we are sharing in this article!
What Pairs Well With Butterscotch?
Apples
Butterscotch goes well with fruits because it's similar to caramel. Apples can complement the richness and warmth of butterscotch – it also helps draw out the creamy undertones.
Apples and butterscotch make a great pair and taste scrumptious. You can use butterscotch and apple to make cakes, pies, and bars. In addition, you can make apple butterscotch scones.
Lemons
Contrary to usual belief, citrus fruits go well with butterscotch, and lemons are one of them. The sour and tart flavors of lemons complement the silky and smooth texture of butterscotch.
One of the best ways of using lemons with butterscotch is to prepare the cookies. The lemon and butterscotch cookies taste extremely delicious with coffee and tea.
Bananas
Banana is a common tropical plant and has a subtle and creamy texture that goes well with butterscotch. It makes a delicious and delicate pairing that promises a rich mouthful.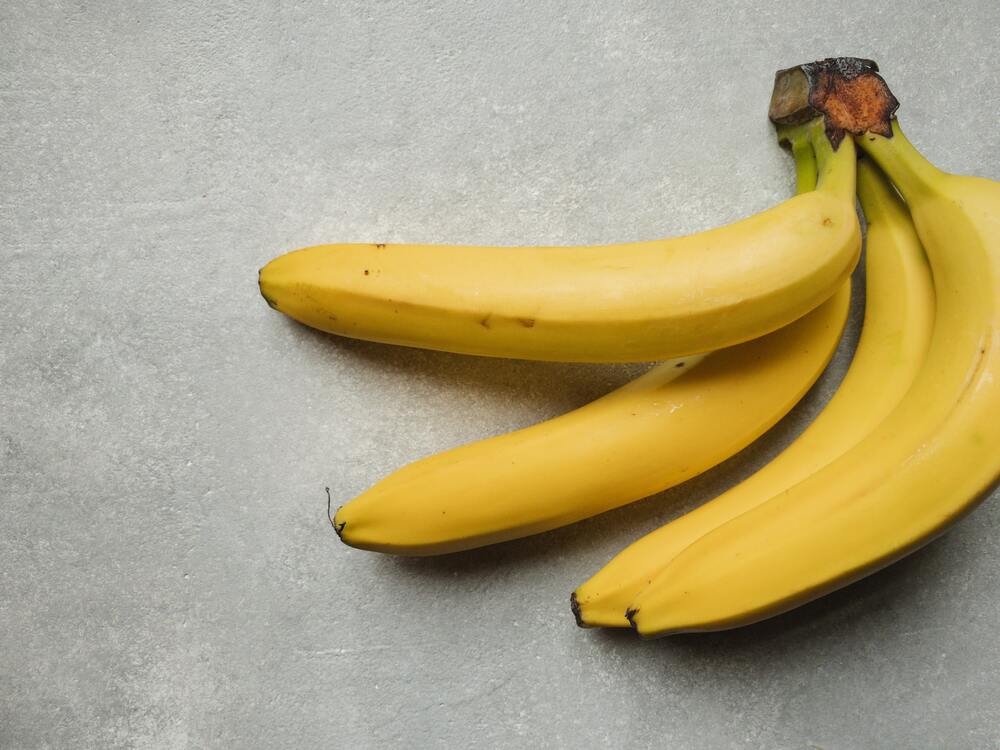 The bananas and butterscotch can be paired to prepare muffins, snack bars, bread, and cake. The best thing about bananas is that they can be mashed and mixed with butterscotch to make a smooth texture.
Oranges
In addition to lemons, you can also pair butterscotch with oranges. It creates a perfect mix of tart and sweet – it also complements the richness of butterscotch.
The orange juice can be added to butterscotch cookies to elevate the flavor, or you can prepare a creamy cheesecake. In fact, orange and butterscotch fudge make another delicious dessert.
Pears
The pears are known for their delicate yet grainy texture, which goes well with the smoothness of butterscotch. Pears have a trace flavor of vanilla.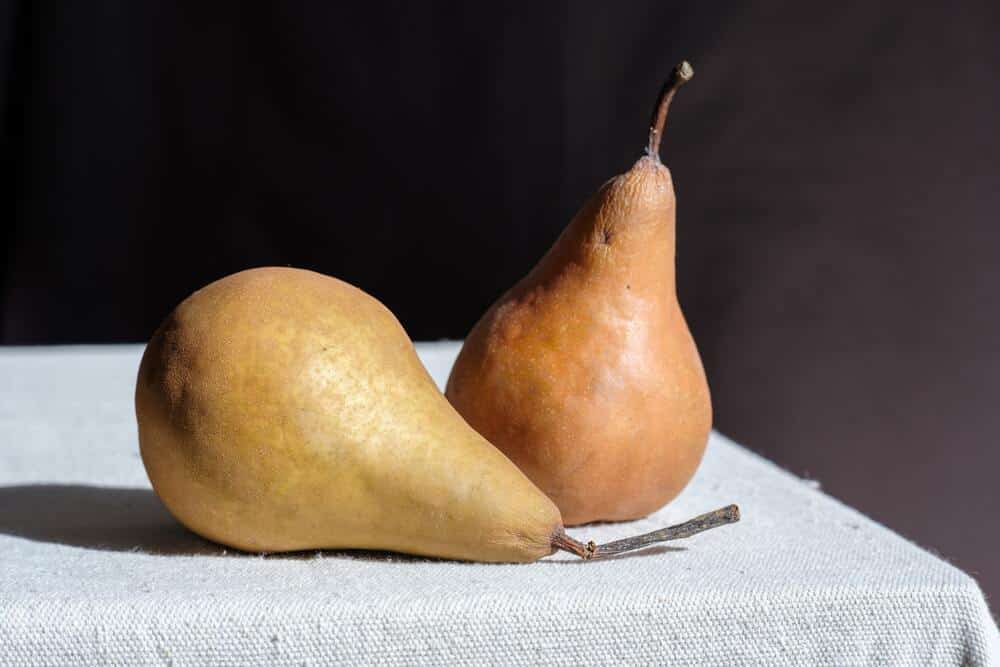 The vanilla undertones of pears go well with the sweetness of butterscotch. You can prepare butterscotch crisp with pears or make slab pie. Also, you can make baked pears and use butterscotch as a dip.
Pumpkin
Pumpkin and butterscotch make an inviting and warm snack. It's actually a suitable snack for fall. In particular, you can prepare muffins and bundt cakes.
In addition, the pumpkin cookies can be served with butterscotch chips or bake pumpkin bread with butterscotch for enhanced flavor.
Peaches
Peaches are another fresh fruit that tastes well with butterscotch. Peaches have a perfect combination of subtle sweetness and acidity, which goes perfectly with butterscotch.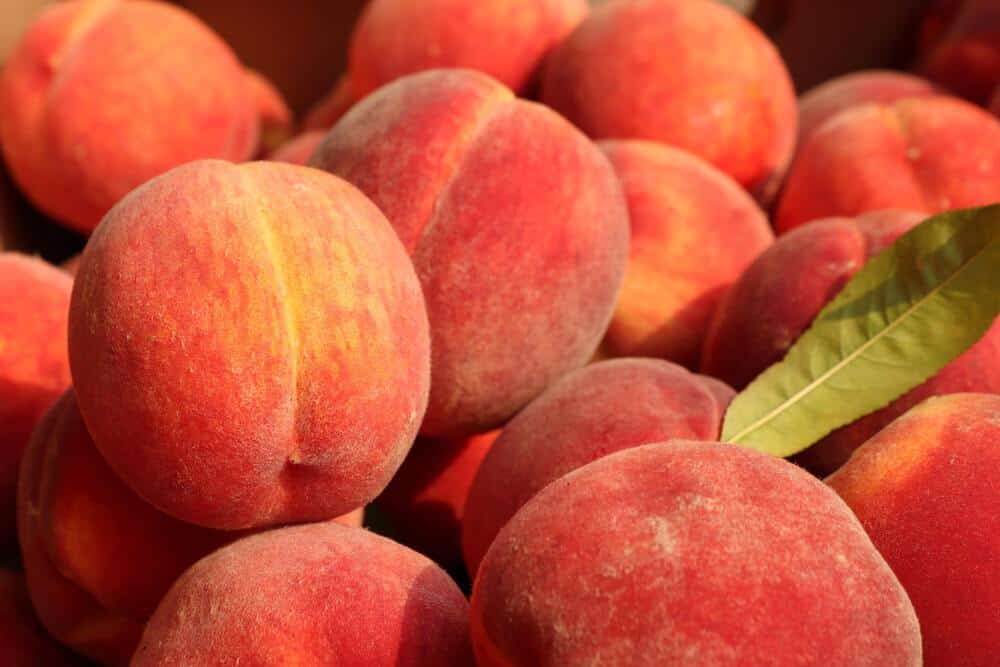 You can use this combination to prepare a peach cobbler and serve it with butterscotch sauce. In addition, you can make jam.
Almonds
Almonds have a toasty, earthy, and woodsy flavor, which is why it pairs with butterscotch. In case you like almonds, you can make almond and butterscotch cake or prepare cookies.
Hazelnuts
Hazelnuts have a slightly sweet, toasty, and earthy flavor – they are widely used for preparing confections and desserts.
For this reason, you can pair butterscotch with hazelnuts and make cookies. In addition, you can make a cake or bake yourself butterscotch and hazelnut meringue.
Cashews
The cashews have a mild and light flavor. It also has a creamy and rich mouthfeel, which is why they taste well with butterscotch.
Some of the most popular ways of using cashews are to make snack bars, haystacks, and cookies. However, it's recommended that you crush the cashews in a coarse texture.
Pecans
The pecans have a mildly bitter undertone as well as a buttery and creamy crunch. Pecans pair well with the sweet flavor of butterscotch. It promises a great mouthfeel.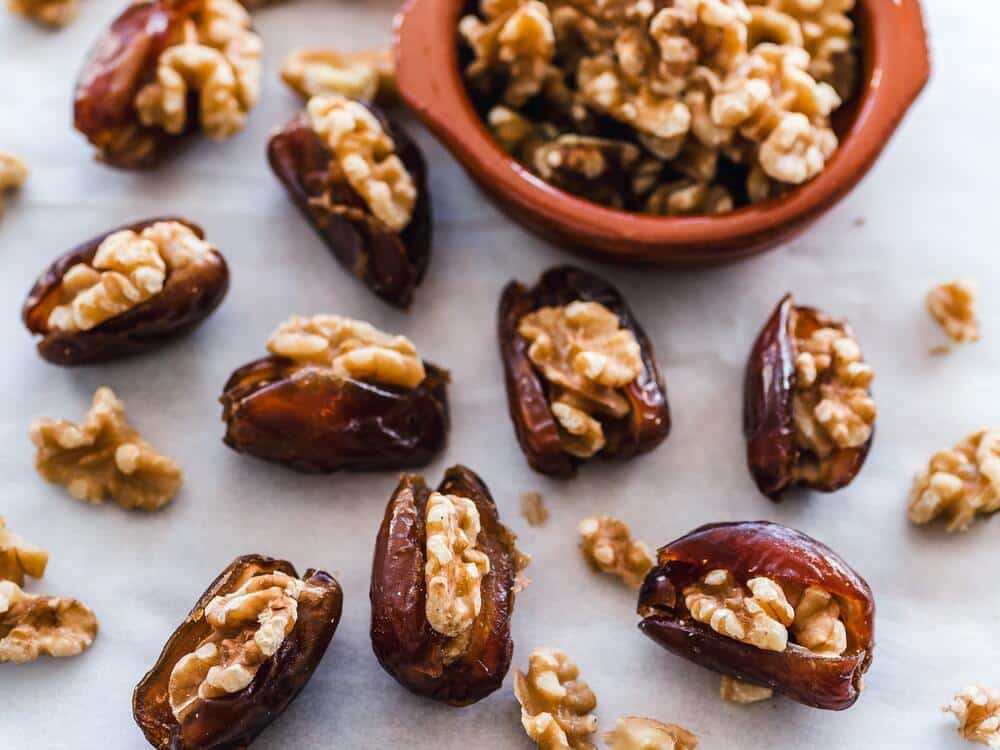 You can combine pecans and butterscotch to make cake, cookies, pie, and scones. In addition, you can mix pecans, honey, and butterscotch to make snack bars.
Peanuts
It wouldn't be wrong to say that peanuts are the nut family's chameleon, and when consumed in raw form, they have an earthy flavor.
However, the peanuts achieve a woodsy and smoky aroma when roasted, which tastes extremely amazing with butterscotch. You can use peanuts and butterscotch to make cookies, Krispie treats, fudge, and pie.
Cinnamon
Cinnamon has a diverse mix of citrus, sweet, and woodsy flavors, which goes with the smooth texture and flavor of butterscotch.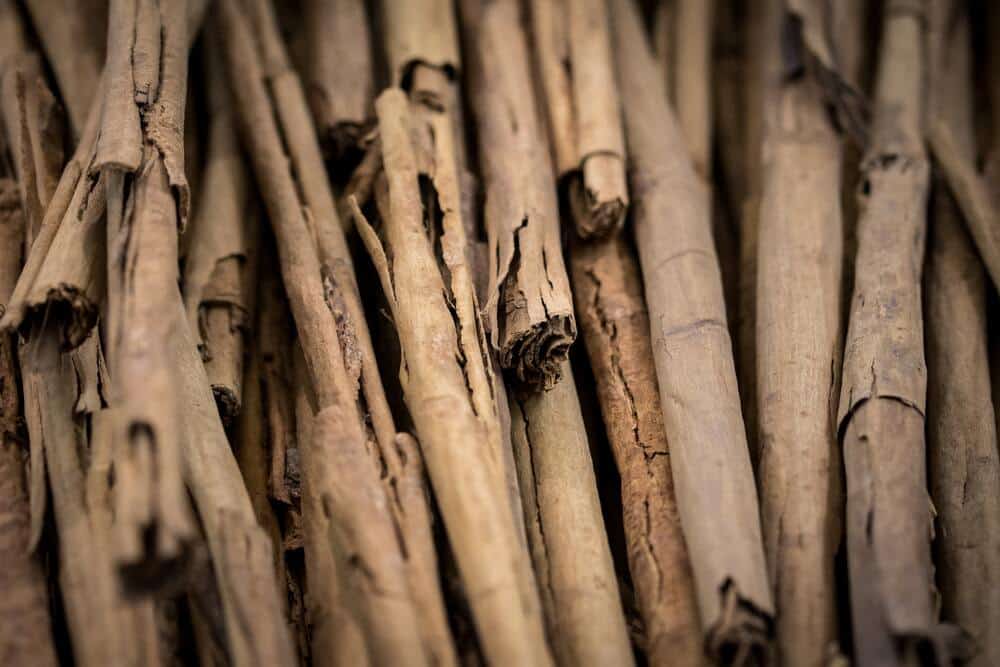 The best thing about mixing butterscotch and cinnamon is that it adds a perfect combination of sweet and savory tones. All in all, you can prepare the pie, cookies, coffee cake, and scones.
Vanilla
Vanilla is one of the most delicious spices and is popular for its caramel notes and sweet aroma. It wouldn't be wrong to say that it's personalized to be used with butterscotch.
Vanilla and butterscotch can be paired to prepare cupcakes and puddings. In fact, you can top some butterscotch sauce on vanilla ice cream.
Maple
Maple has a complex flavor, which promises a combination of molasses, vanilla, and caramel. For this reason, its sweetness can be paired with butterscotch.
You can mix maple and butterscotch to make pudding, candy, scones, and cookies. However, combining these two ingredients will make the desserts extra sweet, so only combine them if you have a sweet tooth.
Pistachios
Pistachios are one of the most delicious nuts with a nutty flavor, which is why you can pair them with butterscotch. The caramel notes of butterscotch complement the nuttiness of pistachios.
Coffee
If you like your coffee sweet, it's recommended that you add some butterscotch sauce to the coffee once it's ready. The caramel notes of butterscotch complement the bitter coffee undertones.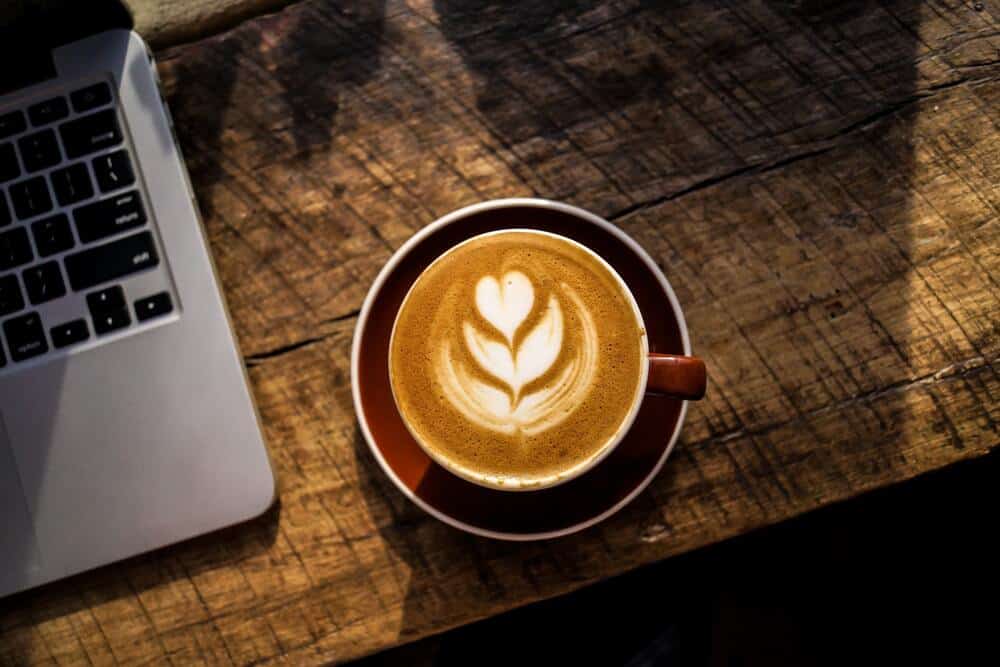 Coconut
Butterscotch and coconut taste absolutely amazing. This is because coconut adds a great touch to butterscotch.
You can use butterscotch to flavor coconut cookies or enjoy raw coconut with butterscotch sauce for snacking.
The Bottom Line
The bottom line is that butterscotch has a versatile flavor that goes well with nuts, spices, and fruits. However, it tastes the best with sweet food items!