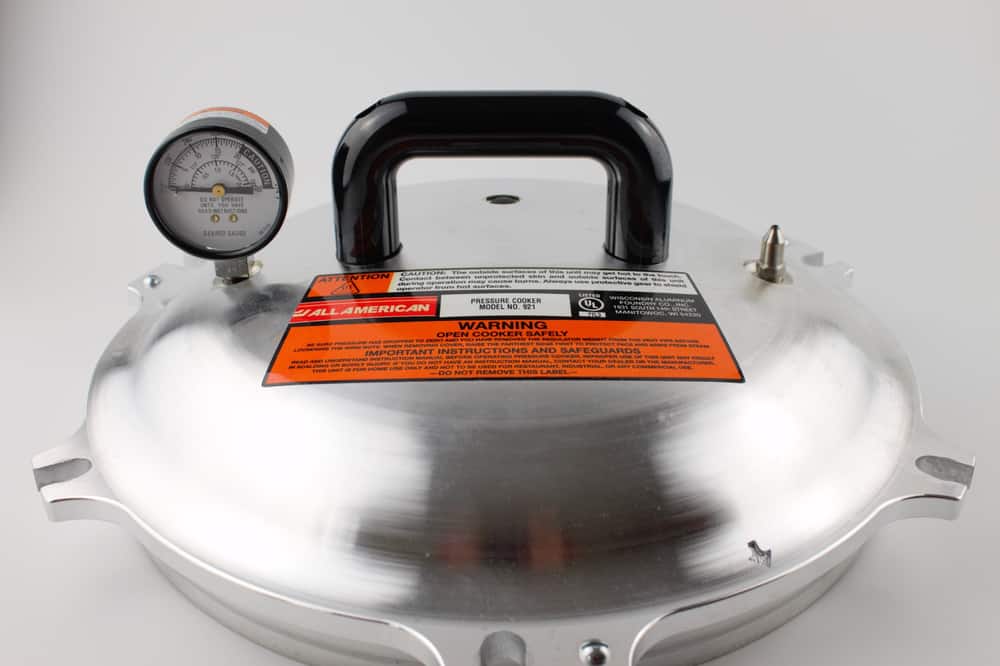 Not so long ago, people were fine with refrigerators and freezing food to preserve it. However, when there is no storage left in the freezers, canning seems like the right choice. Even with canning, one has to think about old ways of canning or the pressure canners. Personally, we would suggest opting for pressure canning because it's a safer choice. For the pressure canner users who have too much water in the pressure canner, we have added everything in the article!
What To Do If You Have Too Much Watter In Pressure Canner?
The Standard Amount of Water For Pressure Canners
When it comes down to pressure canners, water levels play an integral role. This is to say because less water level can lead to dry boiling that can be hazardous. On the other hand, if there is too much water, it doesn't cause any harm. As for the standard water level for pressure canners, it's around two to three inches.
But in the majority of cases, the right amount of water for the canners depends on the canner itself. In this case, we would suggest reading the instruction manual that comes with the pressure canner. For instance, the Presto pressure canners require around three inches of boiling water for optimal performance.
As for the question, "do we need to submerge the jars in a pressure cooker?" it is suggested that you don't submerge the jars in water. In the case of the water bath canning, one needs to submerge the jars in water, but it is not required with the pressure canners. When you are caning the dry beans or peas, you do not need to fill the pressure canner over ½ full because they tend to expand.
In case when you are using the pressure canner for pressure cooking purposes, you don't need to fill it more than 2/3. The bottom line is that water shouldn't be less than the prescribed value because jars might explode that way. However, with the extra water, there will be no harmful impacts on jars or the overall canning procedure. Also, we suggest that you don't submerge the canning jars in water.
Extra Water In The Jars
Extra water in the pressure canner might not be harmful, but you cannot repeat this mistake with the jars that you are going to use for the canning. This is because extra water can adversely impact the quality of canning. In some cases, it might not be better for preservation because extra water can harm the food and make it rot.