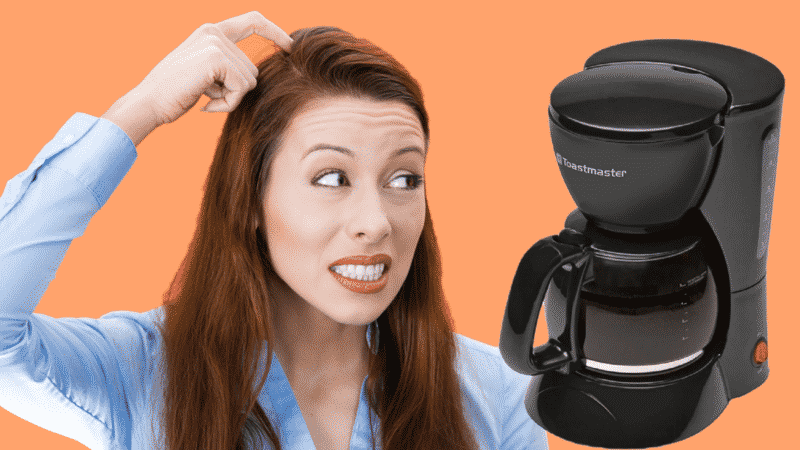 If you are a coffee lover, the one thing you should own is a reliable coffee maker. You don't have to worry about grinding your coffee beans every morning when you have a coffee maker.
Getting a fresh cup of coffee will not be a problem if you have an advanced coffee maker sitting in your kitchen. But since coffee is loved all over the world, so many companies have started making coffee makers. In such a situation, choosing a reliable machine can become difficult.
When it comes to specific kitchen appliances, Toastmaster is a trusted name in many households. Toastmaster has been around for a century now, and it was one of the first brands ever to release an electronic toaster.
Nowadays, Toastmaster offers a wide variety of many different kitchen appliances and some home appliances that can make your everyday life easier. One of these appliances is the Toastmaster coffee maker, a must-have machine if you cannot start your day without having a fresh cup of coffee first.
It is an adjustable machine that gives you the option to brew the perfect amount of coffee every time. It also comes with a pause and serves feature, which allows you to pick up the pot during the brew cycle and serve a fresh cup whenever you want.
But like all machines, this appliance also runs into problems from time to time. One of the most significant issues consumers often face is when their Toastmaster Coffee Maker stops working completely.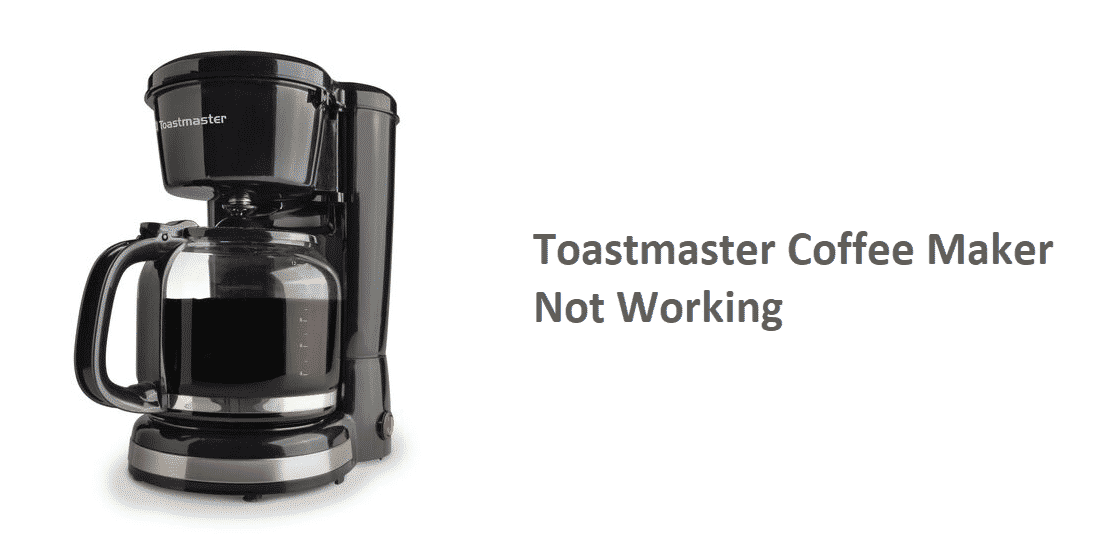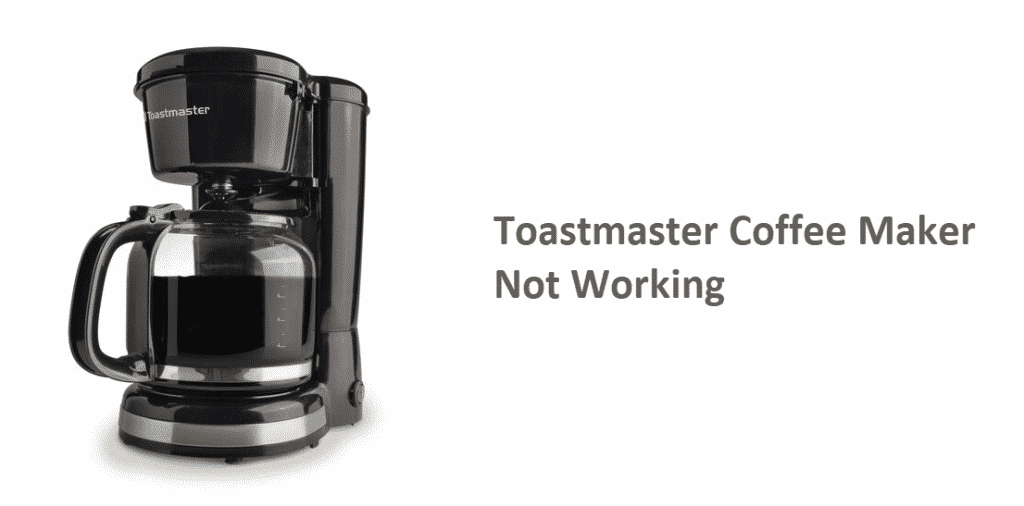 If you're encountering something similar, you are about to learn of easy ways to fix your machine at home.
3 Ways to Fix Toastmaster Coffee Maker Not Working
A Toastmaster Coffee Maker is very reliable and can last for years. But if you don't take proper care of it, it can stop working. More often than not, the problem is something simple.
You can check the machine at home before you decide to hand it over to a professional. Here's how you can make sure a human error is not the cause behind the problem with your coffee maker.
1. Make Sure Coffee Maker is Plugged in Correctly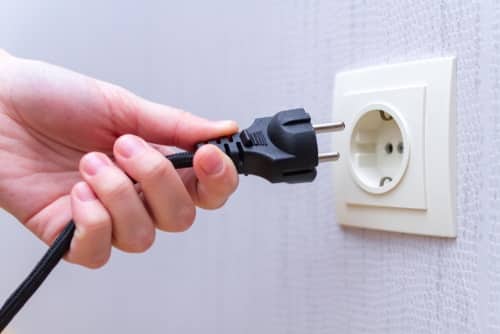 Electricity problems are pretty common when it comes to modern machines. For example, a machine won't turn on if a cable breaks or the outlet is not getting any power supply. But people don't realize that the problem is with the electricity and call in a specialist.
This is why it is important to check your machine at home before paying a specialist. Before you get into troubleshooting and finding out the cause behind your Toastmaster coffee maker not working, you need to make sure that it's plugged in correctly.
You would be surprised to know the number of times people make this mistake. Sometimes, they forget to plug in a machine before they turn it on. If you move your coffee maker, the plug can also come out of the outlet.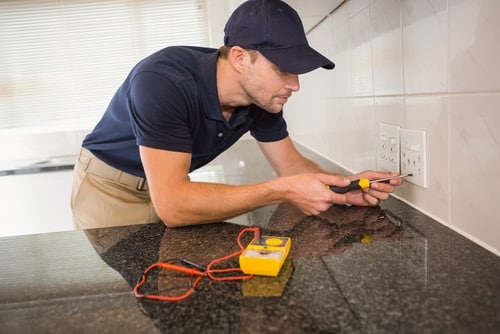 Ensuring that the coffee maker is plugged in is the first step you should take when your machine isn't working. But this doesn't mean that plugging your coffee maker into the outlet will fix the issue. Sometimes, the plug or the outlet can get damaged.
If the plug is damaged, you should get it replaced. If you think the problem is with the power source, try to use the coffee maker by plugging it into a different outlet. Performing this test will help you figure out whether the problem is with the power source or not.
You can also plug another device into the outlet to see if it is getting any power supply or not. If the coffee maker is indeed plugged in correctly and there aren't any electricity issues causing it not to work, move on to the following solutions.
2. Give the Toastmaster Coffee Maker a Good Cleanup
People often don't realize how important it is to clean modern appliances. Dust buildup can ruin a perfectly good machine. However, cleaning them is even more important when it comes to kitchen appliances that you cook food or make your coffee in.
If you let residuals gather in your cooker or coffee maker, it will affect not only the performance of your machine but also the quality of your food. It is recommended that you clean the coffee maker up as good as possible.
There are bound to be problems with the coffee maker if you don't clean it once now and then. You probably use it multiple times every day, or at least a few times every week.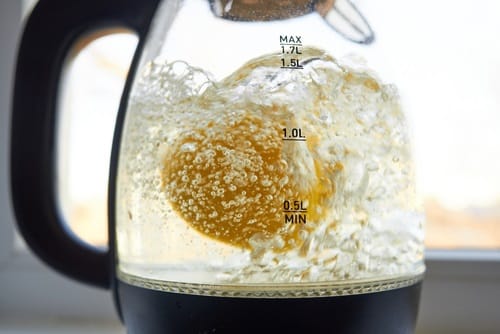 Giving it a thorough cleanup every three months is vital to make sure it keeps performing well. Although deep cleaning your machine every three months is sufficient, you should clean the lid and the pot after every use.
Not cleaning the coffee maker regularly can result in the buildup of mineral deposits. These mess with the appliance and cause it to stop working or stop it from working correctly. Not cleaning up the coffee maker can also cause the brewer to clog up, which also causes issues of all sorts.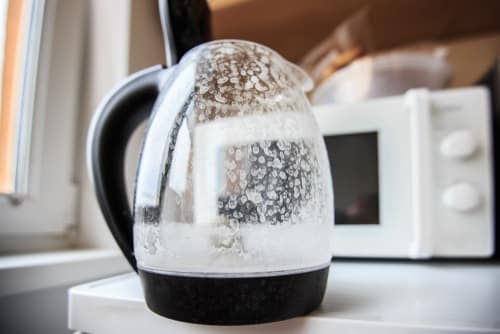 You can consult the manual to learn about the steps of the cleaning process. You can use equal parts white vinegar and water to make the cleaning solution for your coffee maker.
If you have been using hard water to make your coffee, you can also try a calcium kit for the deep cleaning of your machine. If you don't have white vinegar available, you can use apple cider vinegar or lemon juice.
3. Ask for a Professional's Help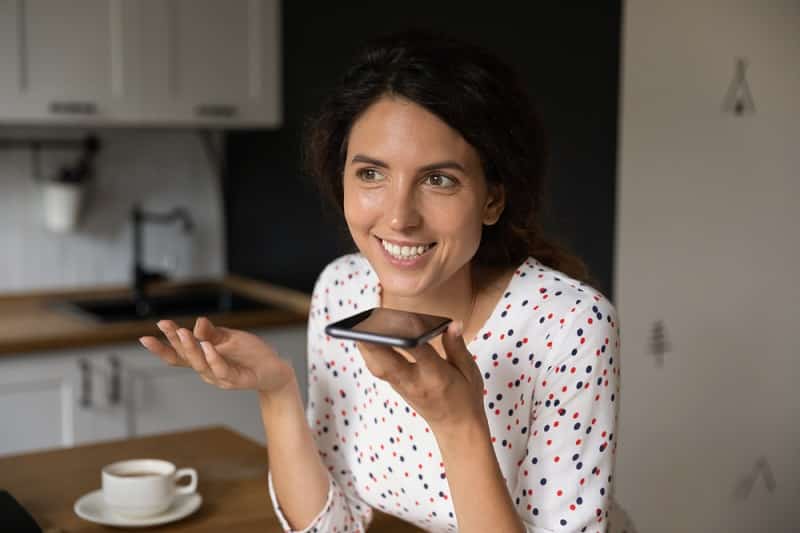 When a machine is not working correctly, the issue is something minor and can be resolved at home. But it is important to remember that professionals can only fix some problems. If you try to handle such an issue yourself, you can cause more problems.
In the worst-case scenario, it's possible that your coffee maker is damaged which is why it isn't working. Unfortunately, determining the specific type of damage on your own can be difficult. Trying to fix a severe issue with your coffee maker on your own can cause further damage to your machine.
This is why it's recommended that you either contact Toastmaster's support or go to a local professional who can help you instead. They'll be able to tell you what the specific issue is and whether it can be fixed or not.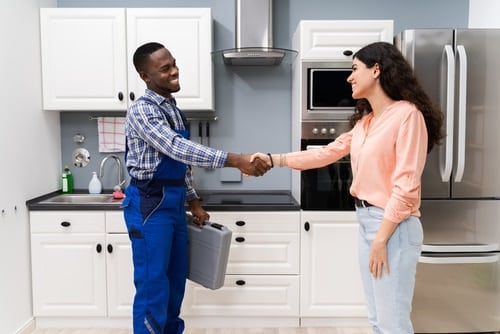 They will also restore your machine for you so you can go back to enjoying a fresh cup of coffee every morning. Toastmaster Coffee Maker can be a blessing in the morning when you need a cup of coffee to wake you up for work properly.
But like all other machines, your coffee maker deserves proper care. Before making coffee, you should check out the user manual and learn everything about the device and its functions.
You should also keep your coffee maker clean. If you don't take proper care of your coffee maker, it won't last very long. Cleaning your coffee maker regularly will also increase its life. So, if you want to keep on enjoying a fresh cup of coffee every morning, take care of your coffee maker and clean it regularly.