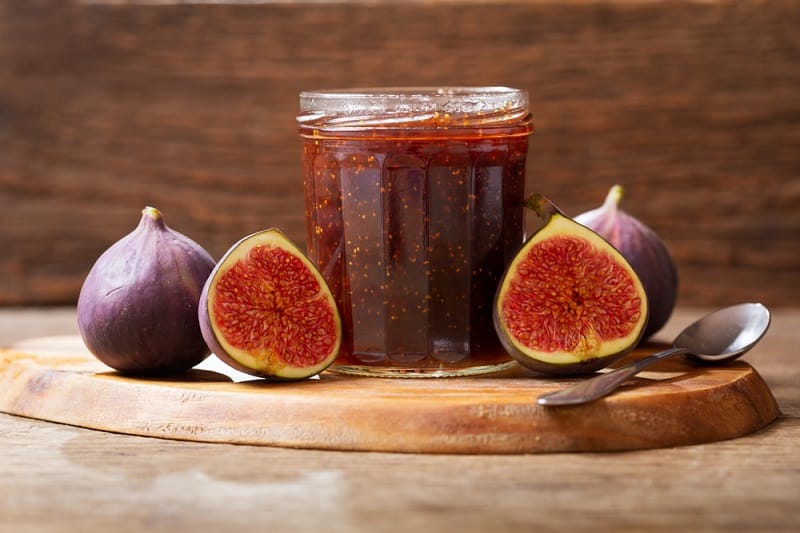 Figs are a luscious, sweet, highly sought-after fruit that is full of tiny seeds. The fruit tastes sweet yet savory, with a slightly sour tinge all at the same time.
Figs are members of the mulberry family and maybe purple or green when ripe. The inside is usually red. They may be eaten raw, including their edible peels and seeds, or in jams and preserves.
Preserved figs pair beautifully with cheeses and salty crackers, and the jam is delicious served on bread and butter. It is even possible to find dried figs that make yummy, energy-boosting snacks that are slightly laxative in effect.
However, fig preserves and jams are quite a specialty item in some countries and may not be easy to find where you live. That's why we've put together a few substitutes for you.
If you have run out of fig jam and couldn't find any in your local grocery store, then you are in the right place. In this post, we will walk you through some most convenient and similar substitutes for fig jam.
What Exactly Is Fig?
It is good to understand the ingredient briefly before you attempt to substitute them with similar ingredients. Fig fruits date back to biblical times.
They originated in northern Asia Minor and were prized by the Greeks, Romans, and other nations in the Mediterranean region. Today they are cultivated in most warm climates, so they are thankfully easier to find.
The mature fig fruit is wrinkled, plump, and slightly soft. Many recipes call for fig jam to bring sweetness to a dish, and they are a vital part of many cheese boards both for their taste and decorative effects.
Of course, if you need it to spread on a slice of bread, many other jams are worthy substitutes.
Now that you know enough about what figs are and what fig jam is allow us to introduce some acceptable substitutes to you below.
What Are the Best Substitutes for Fig Jam?
It might be difficult to find a fruit jam as sweet and at the same time savory as fig, but you luckily have got a lot of choices. The fruits similar to fig will come in handy in making jams to substitute for fig jam.
Here are our top choice alternatives of fig jam you should know:
1. Prune Jam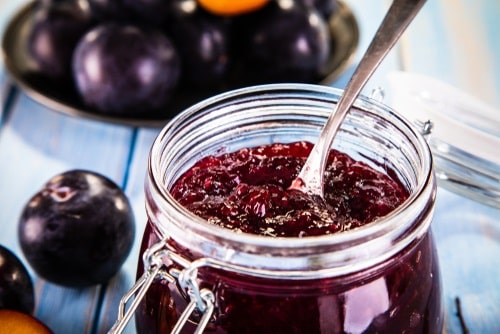 Prunes are a type of plum. They're usually sold dried, but fresh ones are sometimes obtainable. Prunes have a similar color and texture as figs, making their jam the nearest, most similar alternative for fig jam.
You can get this jam ready to use in stores, or you may make it in your kitchen using a food processor or blender machine. Simple remove the stones and chop and blend some dried prunes.
If they're very dehydrated, you may want to soak them for a while in hot water first. This mixture will compensate for the fruity flavors of fig jam well in your recipe. Whole, stoned fresh, or dried prunes also work well on a cheeseboard.
2. Nectarine Jam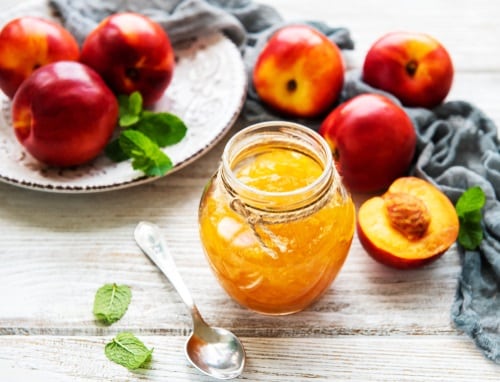 Nectarine jam is fairly easy to find and makes a good substitute for fig jam on sandwiches. Fresh, sliced nectarines are lovely on a cheeseboard when served with a selection of cheeses and biscuits.
Their aromatic sweetness provides a good counterbalance to the other salty, savory flavors. Interchange nectarine and fig jams successfully for most recipes too.
3. Apricot Jam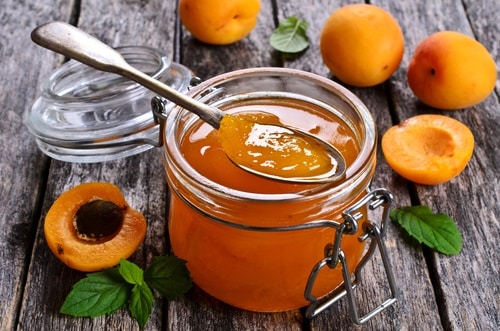 Fresh apricots are another great substitute for fresh figs. They can be eaten alone, just like figs, and halved for the cheeseboard.
Soft, dried apricots have that sweet, slightly savory/salty taste of figs too. Good quality apricot jams are delicious can substitute for fig jam in various recipes, especially when baking.
4. Date Jam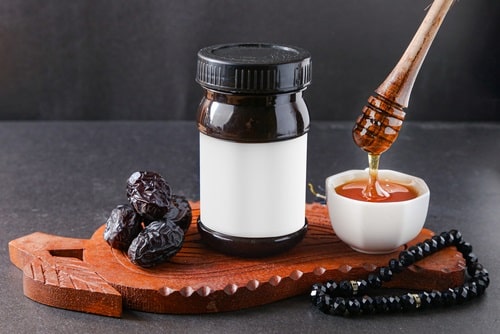 Dates are as darkly colored and nutritious as figs, and the jam is a similar flavor. They can be eaten raw as well as blended to make a batch of jam.
However, dates are much sweeter than figs, so bear this in mind when swopping the two. You may need to reduce the amount of sugar in your recipe.
You may find date jam/paste easily at the market, although you can make a fresh batch out of it at home as well. Soak some dried dates in a little hot water until softened, then puree the mixture in a blender.
5. Blueberry Jam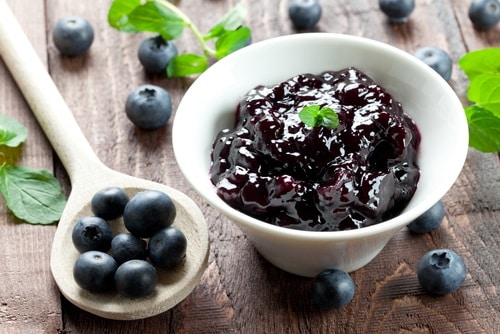 Blueberries are another type of fresh fruit that makes incredibly good jam. Blueberries can be served raw as well, so they can substitute for fresh figs.
They'll provide that beautiful purplish-blue color that's called for in many recipes. If you want the savory and sour taste to be dominant, the blueberry jam is the best to replace fig jam. Both are healthy too.
6. Cherry Jam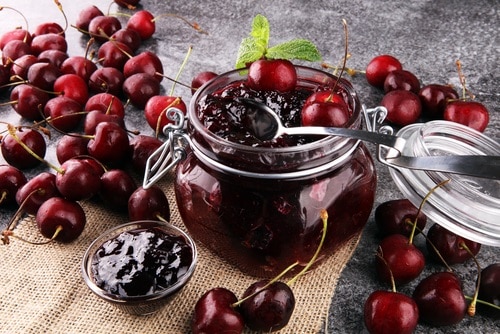 Another jam you may like to substitute with fig jam is a basic jam made with fresh and newly ripened cherries. The sweet and delightful taste of cherries resembles figs a lot except for their extra sweetness.
Final Thoughts
The unique flavor of fig jam is difficult to describe, and it goes so well with many foods – both sweet and savory.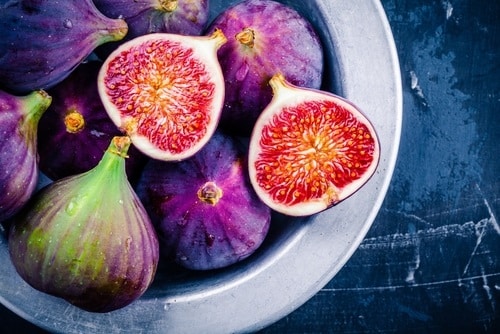 Enjoy it with cheese and biscuits in your baking, or spread on a piece of fresh bread. It's good to know that if you run out, though, there are things you can use instead.