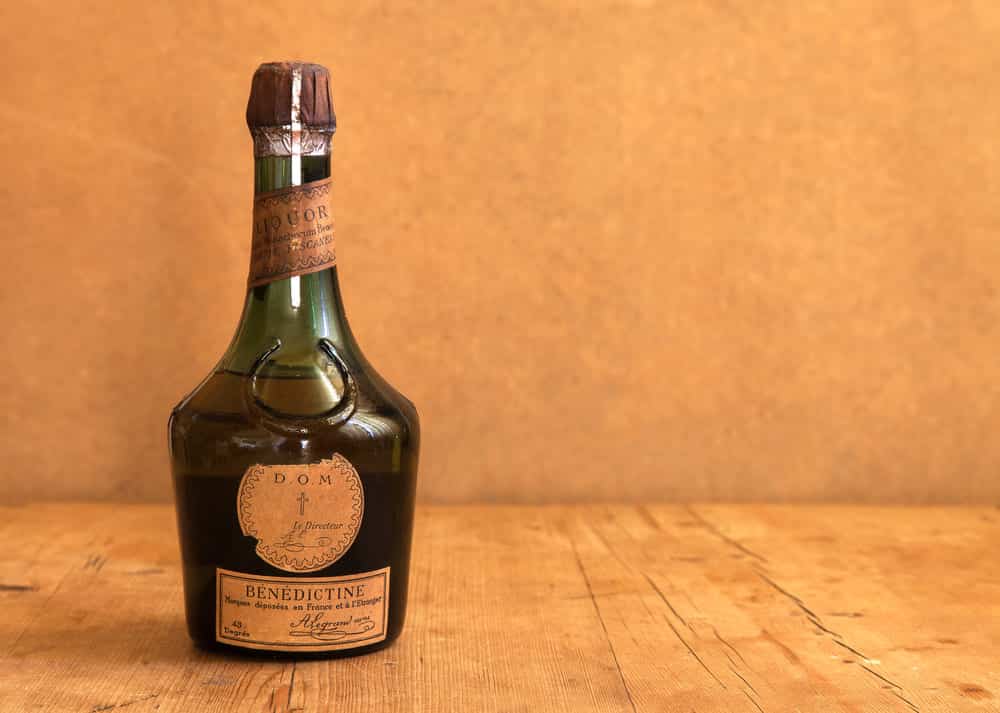 Liqueur is an important ingredient in different recipes, and there are multiple options out there. There are some fine options out there, and Benedictine is one of them. However, it is the herbal liqueur that makes it hard to find in other parts of the world. So, we are sharing the substitutes for Benedictine!
Substitutes For Benedictine
This is the herbal liqueur that is generally produced in France. It has been around for more than centuries because it was first made in the 16th century by the monks. Benedictine is made with twenty-seven different herbs and spices (the blend of spices and herbs is secret). It has a neutral taste but is often sweetened with honey.
Sure, it's the old and classic liqueur, but it complements the modern bars and new cocktails. It is famous around the world and will add a refined flavor to the cocktails. Benedictine adds the refined sweetness and spiced flavor. It has a neutral spirit base but has a distinct honey flavor. In addition, it has sage, cedar, citrus, and nutmeg notes.
1) Drambuie
This is the golden-colored liqueur that's made from a combination of spice, herbs, heather honey, and Scotch whisky. It has a sweet flavor, and the Scotch whisky base has amazing flavor. The flavor is improved with heather honey, spices, and herbs. Usually, it is made in Scotland and is widely used in modern bars across the globe.
It goes perfectly with the rusty nail cocktail. It has a complex and sweet flavor. For the most part, it has a smooth and delicate taste but is enhanced with spiced honey. Drambuie has oak, anise, and orange peel notes. Generally, it has a bolder taste, but it doesn't have a subtle flavor. It can be served straight, but it can be served on the rocks.
Drambuie can be added to the ice-filled glass with ginger beer, ginger ale, or club soda. In some cases, it is consumed as a dessert drink and perfectly complements the cocktails.
2) Chartreuse Liqueur
Chartreuse Liqueur is one of the most famous herbal liqueurs available out there and is made in France. It is a four-hundred years old recipe and was first made by French monks. There are yellow chartreuse as well as green chartreuse options out there. Bot these versions are made with a secret blend of more than 130 herbs. It has become a staple drink in almost every bar.
Chartreuse liqueur is widely used in cocktails. In addition to France, it is also famous in the United Kingdom, Germany, Japan, Australia, Mexico, and the United States. It complements the chocolates and desserts. This liqueur is usually aged for around five years. The best thing about this liqueur is that it doesn't have any artificial colors and ingredients.
As for sugar, it has low sugar content. It has multiple herbs, which lead to a smooth and sweet flavor. To define the varieties, the green chartreuse liqueur has 55% of alcohol, along with herbal and floral flavor. It has the undertones of citrus, cinnamon, rosemary, thyme, and cloves. On the contrary, the yellow chartreuse liqueur is sweeter and has a soft herbal flavor.
The yellow chartreuse liqueur has the undertones of citrus, honey, violet, licorice, anise, and saffron. However, you have to keep in mind that chartreuse liqueurs can be expensive. It can be paired with gin, brandy, and rim to bring out different appearances and flavors.
3) Glayva
This liqueur was first made back in 1947 and was made in Edinburgh. It is made by blending Scotch whiskies and spices. It has the undertones of almond, honey, cinnamon, and tangerines. Glayva has a deep golden color and unique flavor. This is the Scottish liqueur and has a great flavor. For the most part, it's one of the best liqueurs available out there.
4) Regular Brandy
Yes, regular brandy can replace Benedictine in some cases. This is made by distilling the wines. Generally, it has 35% to 60% alcohol content. There are different versions of the brandy out there and are differentiated on the basis of aging and coloring. It can be used at room temperature. In some cases, it is also slightly heated. Also, it's great for pan sauces and soups. The best part is that regular brandy is readily available!