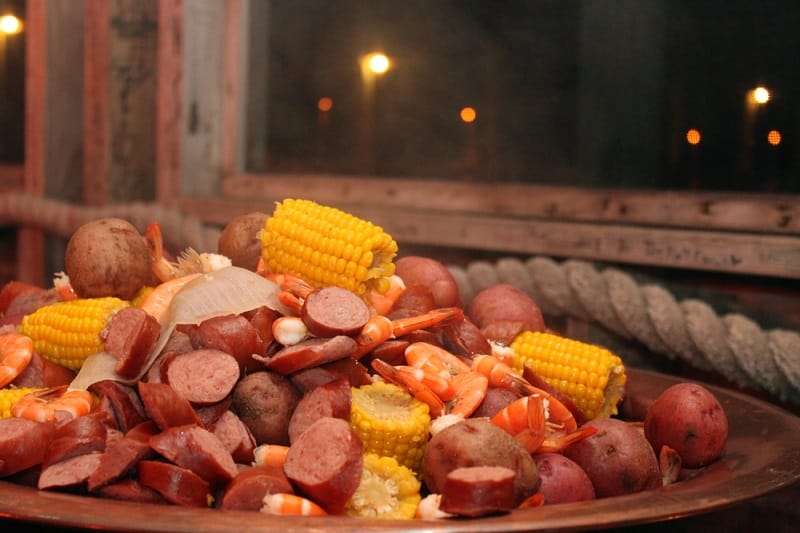 Shrimp Pressure Cooker Recipe
Shrimp is one of the most popular types of seafood in the world, thanks to its unique flavor and versatility. There are many ways to cook shrimp but if you're short on time, one of the best ways to make shrimp for dinner (or any meal of the day) is with a pressure cooker and a great recipe! The following are 2 delicious shrimp pressure cooker recipes that will have your taste buds dancing.
1. Shrimp Boil
This classic shrimp boil recipe is perfect for seafood lovers looking for a traditional flavor profile that is rich and filling.
Ingredients
1 package smoked sausage – sliced
1 onion – chopped
1 lb. potatoes – red or gold; baby potatoes are ideal, but chopped large potatoes will work
3 ears of corn – cut in half
5 lbs. shrimp – shells on
3 cloves garlic
1/2 lemon – wedged
5 tsp Old Bay seasoning
1-2 Tbsp. hot sauce
1/3 cup butter
1 Tbsp. parsley – chopped
Instructions
Take your potatoes, onion, sausage, and place into your pressure cooker.
Mix with hot sauce and your Old Bay seasoning, then add corn and chosen beer.
Turn your pressure cooker on high and cook this mixture for 5 minutes before using the quick release function to release the steam.
Next, add your shrimp to the pressure cooker. Cook on high for 1 minute, then use the quick release pressure function to release the steam.
In a separate pan, melt your butter and add garlic; cook for about 1 to 2 minutes.
Remove shrimp boil mixture from the pressure cooker and serve; use the melted butter-garlic combination on top as a drizzle.
Garnish shrimp boil with sliced lemons.
2. Indian Shrimp
This Indian twist on shrimp combines the rich, unique flavor profile of Indian food with shrimp for an unforgettable and delicious flavor.
Ingredients
2 lb. shrimp – no shells, deveined
1/4 cup plain yogurt – whole milk yogurt only
1 cup heavy cream
1 can diced tomatoes
2 shallots or onions – minced
5 tsp garam masala
2 tsp paprika
5 tsp cumin
2 tsp salt
2 tsp grated ginger
4 garlic cloves – minced
1/2 tsp lime zest – grated
Instructions
First, combine the garam masala, yogurt, cumin, lime juice, salt, ginger, garlic, and paprika in a bowl until well combined.
Add in the shrimp, mix, then cover and chill in the fridge for at least 15 minutes.
Turn the sauté function on your pressure cooker on; then, melt your butter, stir in onions/shallots, and cook for about 5 minutes.
Then add in your cream, tomatoes, and salt to taste.
Bring the mixture to a boil and cook on high pressure for 8 minutes.
Allow the steam pressure to release manually.
Use the sauté function again and simmer the sauce until it is thickened.
Then add in your shrimp mixture from the chilled bowl with lime zest; simmer for about 2 to 5 minutes or until shrimp are cooked.
Serve with rice.
Related Video: