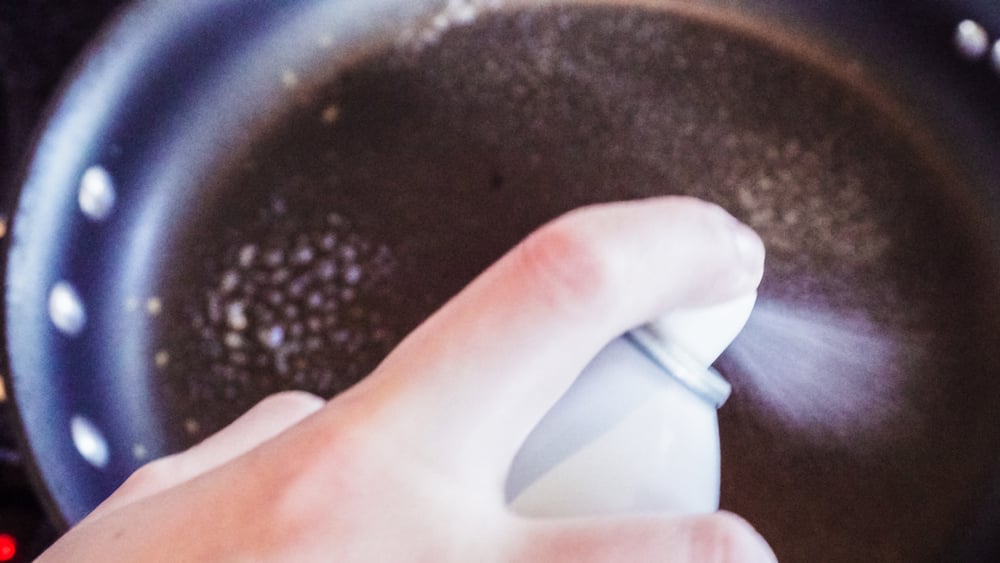 Cooking sprays have earned a permanent spot on our kitchen counters. That happens because they make the cooking a lot easier, and greasing the pots and pans only takes a second.
As a direct consequence, people use Pam spray since it is one of the most popular options, but it has been known to damage the pans. So, if you're looking for Pam Spray alternatives, look no further than this article!
What is Pam Spray?
Pam Spray is a protected cooking spray that claims to make cleaning cookware easier. It is supposed to work with nonstick pans. It also contains a canola oil blend, which ensures protected performance.
What Does Pam Spray Do?
Pam cooking spray, available in various flavors, keeps food from adhering to cooking surfaces. Pam spray is used to coat metallic surfaces and provide a nonstick shield for any sort of cuisine when barbecuing, frying, or roasting.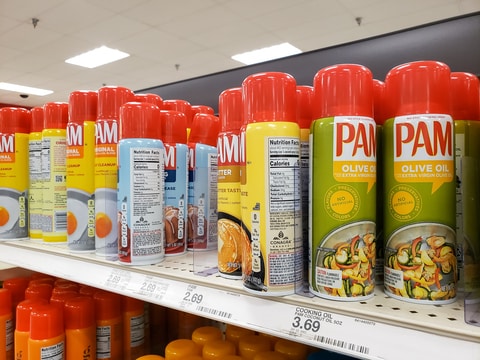 It keeps muffins, chicken, cookies, and omelets from adhering to the pan's edge. Pam spray is good to use because it does not affect the texture or aesthetic of your food.
It comprises coconut oil, canola oil, diphenyl silicone, palm kernel oil, and soybean emulsifier. As a result, food can be readily removed and flipped without scorching, and it cooks uniformly with no scorched spots.
Many people use Pam cooking spray in their kitchens, but it contains hazardous chemicals that can cause cancer. But don't worry, you can use other alternatives instead of Pam spray without compromising taste and health.
Best Pam Spray Alternatives
You're probably wondering what those options are. There are a lot of them, including:
1. Parchment Paper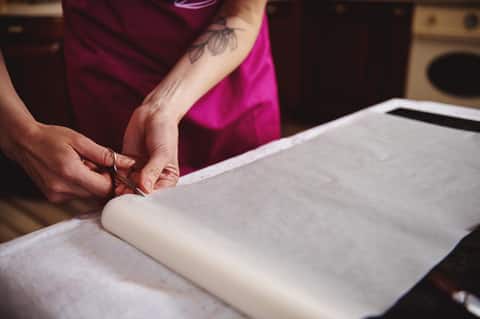 If you are baking and don't want to use Pam spray, you can easily use parchment paper, and it even has widespread usage. Parchment paper is highly affordable and can easily be bought from the baking aisle of a nearby grocery store.
It is designed with a thin wax coating on both sides of the paper and ensures food doesn't stick to the pan. In addition, this is a healthier option, and you won't have to use excessive oil to keep the food from sticking.
2. Butter Or Lard
You can add butter or lard if you want a liquid or a similar texture. Butter is a fantastic option for cooking spray. Whether it is butter or lard, both of them work well in place of Pam spray.
The best thing about butter or lard is that it can be spread around with a kitchen towel, a silicone kitchen brush, or you can even use your fingers. You may use it for cakes or muffin tins without getting your hands filthy.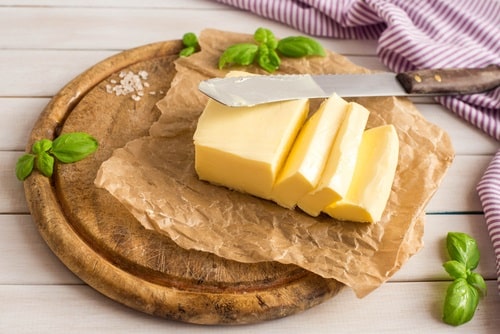 However, while using butter, make sure that you spread or apply the thinnest layer because too much butter can change the flavor of your recipe.
In terms of recipes, butter is appropriate for baking, but lard is suitable for roasting vegetables and meat.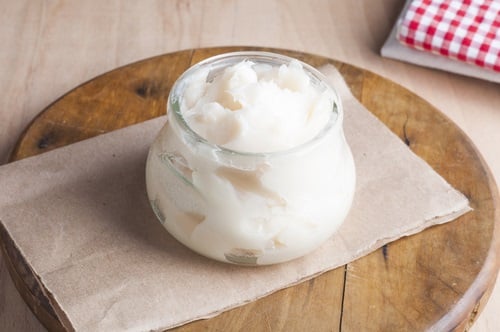 3. Regular Vegetable Oil
Another great alternative to Pam spray is regular vegetable oil or cooking oil, both of which are available in your kitchen. This cooking oil is plain and can withstand higher temperatures. Some of these options include avocado oil and sunflower oil.
Vegetable oil can be used for baking and frying, and it won't even add extra fat to your recipe. In addition, applying the vegetable oil is pretty convenient since you can use a kitchen towel to apply a thin oil layer.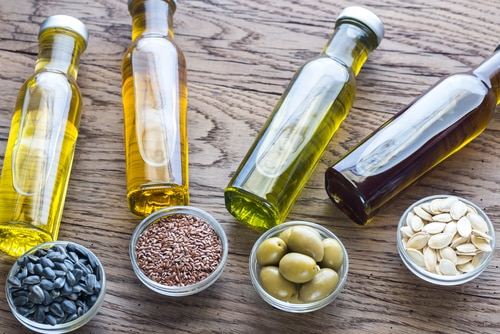 However, you must be cautious with the amount because too much may cause your meal to become greasy, compromising the flavor.
4. Vegetable Shortening
Vegetable shortening, like vegetable oil, is a commonly accessible substitute for Pam spray.
Sprinkle your pan with it, and you are ready to go. Vegetable shortening lacks taste in the same way that vegetable oil does, but it is still far superior to Pam spray.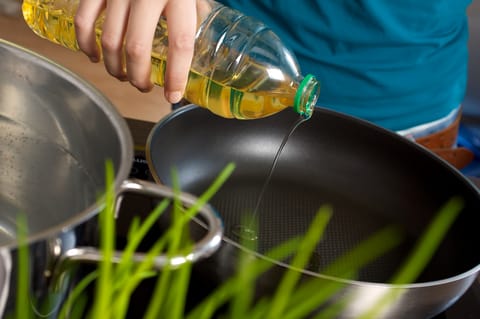 5. Olive Oil
People generally don't like regular vegetable oils because they aren't considered healthy. In that case, you can simply use olive oil because it's healthier and won't increase the fat percentage of your recipe.
Olive oil is readily available, and a few drops will be enough to grease the pans. However, you must remain mindful about how much olive oil you use because extra olive oil will change your recipe's flavor. Also, it's better to use extra virgin olive oil.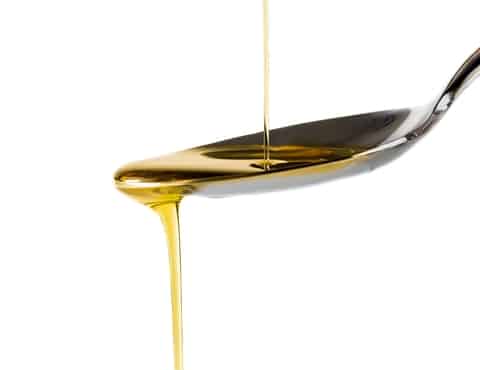 6. Use Flour
If you want to bake but don't have Pam spray, you can use flour for dusting instead. The best thing about using flour is that it doesn't alter the recipe's flavor. As far as the application is concerned.
First of all, you need to apply a thin layer of greaser (olive oil, butter, lard, or vegetable oil) and sprinkle flour all over the pan.
Shake the tray or pan to ensure the flour is equally distributed. Dusting the flour is a great way to prevent burns on muffins, cakes, or other baking items.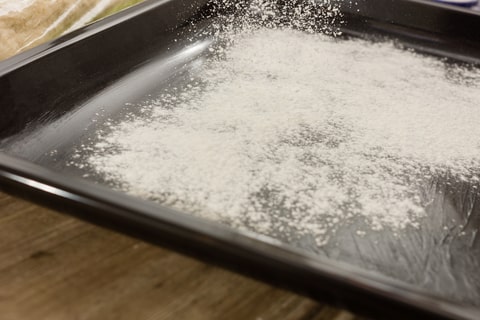 7. Fat-Free Dairy Products
When you glance at the label, you'll notice that most of them, if not all of them, include trans fats. As we already know more than ever, these types of fats are incredibly harmful to your health.
When trying to swap out items in place of cooking spray, swapping out ingredients such as water mixed with fat-free dairy products works wonderfully to provide superior health advantages from consuming meals.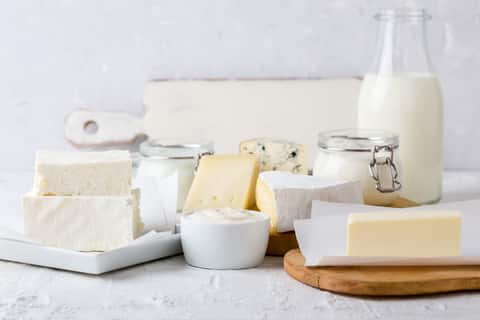 To make a wonderful substitute, combine 3 tablespoons of water with 1 tablespoon of a fat-free dairy product. This fantastic substitute works quite as well as the original Pam cooking spray.
So there are no problems here! It will last approximately 30 servings if used to replace Pam cooking spray.
8. Bacon Fat
Unless you don't mind a small bacon flavor in your baked items, this one is a little less adaptable. However, bacon fat is a fine replacement, and who doesn't love bacon?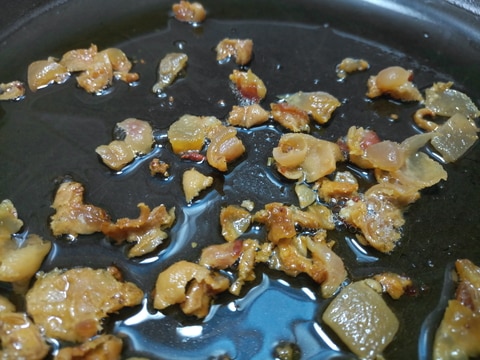 9. DIY Spray
If none of these alternatives will work for you, you can simply add two spoons of canola oil to one cup of water. Then, just add this mixture to the spray bottle or plant mister bottle and spray it on the tray or pan. However, shake the mixture properly before spraying it.
This DIY recipe can also be made using standard cooking oil or olive oil, although it is not advisable to leave it out for too long as it may get rotten. As a one-time solution, this approach would be ideal.
Save money by avoiding store-bought cooking oil sprays, which contain unknown ingredients and only a little oil.
This organic cooking spray alternative is simple to prepare, can be produced with healthy oils, and is the ideal nontoxic cooking spray for all of your cooking, grilling, or baking requirements.