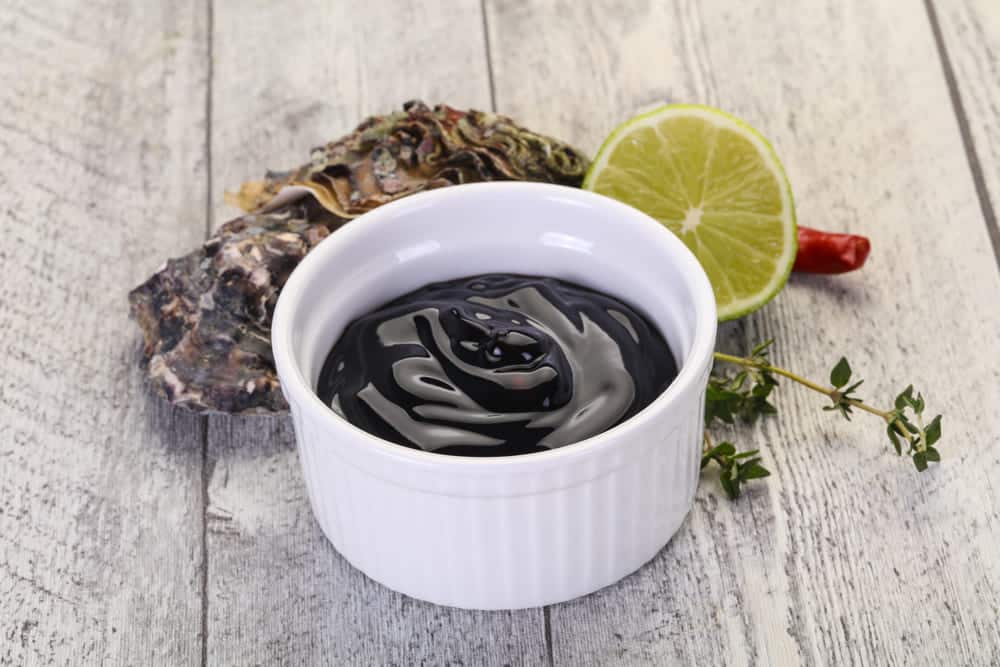 Oyster Sauce is rich in flavor and used in multiple cuisines. Although it has its roots back in China but is famous all around the world. They're right when they say sauces make up more than half of the recipe. After all, what is a meal that doesn't taste right? Oyster sauce adds the right amount of color, flavor, and brightness.
Oyster Sauce vs Oyster Flavored Sauce
Are you cooking some Wonton Noodles but can't seem to figure out why the recipe says you can use Oyster or Oyster flavored sauce? What is the difference between oyster sauce vs oyster flavored sauce? Well, continue reading we've got all the answers for you.
Oyster Sauce
You'd be surprised to know that something as amazing as Oyster sauce was discovered out of chance. Yup, you read that right. Back in the 1888s, a street vendor named Lee Kum Sheung invented Oyster sauce. Lee was a street Food vendor in China. He used to sell cooked Oysters every day. Until one day he left the Oysters cooking for too long and Voila! he gave the world what we now call Oyster sauce. Initially, he did not know what to do with the thick paste he was left with. But he still tried selling it and the public loved it.
Traditionally, the oyster sauce was made from leaving Oysters to boil for countless hours. In the end, there would be a thick brown-colored paste. Rich in flavor and aroma, this sauce was then used to season multiple recipes. Ideal for adding flavor to vegetables and meat it becomes famous in China.
Soon, the oyster sauce was not only popular in Chinese Cuisine but well sought throughout the world. Given its slightly costly nature, now very few people use organic Oyster sauce. It is a time taking process that demands the very best Oysters. It takes kilos of oysters to make a bottle of Oyster sauce. This is one of the reasons why Oyster sauce is hard to find. But it's worth the hassle because there's nothing like freshly boiled oyster sauce.
Oyster Flavored Sauce
Are you wondering why you can't find Original Oyster sauce anymore? All you get is Oyster flavored Sauce. But does it even matter? Not really.
Oyster Flavored sauce is as rich in taste as Oyster sauce. It might not give you the same taste but it's close. Oyster flavored sauce contains sugar, salt, oyster extract, loads of soya sauce, and a thick base of cornstarch. All these products are cooked thoroughly till the perfect taste is achieved. At times, food coloring is also part of it to give the original touch.
The oyster flavored sauce has a longer life duration compared to the fresh Oyster sauce. Since oyster flavored sauce has more preservatives, it has an extended shelf life. Depending on the company, you can use it for as long as 2 years after breaking the seal.
The oyster-flavored sauce has a nice subtle taste. Making it easier to cook with. You can splash a teaspoon or two while cooking your soup. But with the organic oyster sauce, you have to be careful, it tends to add too much flavor at times.
A lot many individuals are allergic to fresh oysters. If you're also one of those you can safely use Oyster sauce. Make sure you skim through the ingredients. Some sauces don't use even a bit of Oyster extract while others do. Make sure you do your research properly. Better safe than sorry!
The oyster flavored sauce is an excellent alternative for Vegetarians. It is ideal if you're a vegetarian, but you feel like you crave the Umami flavor at times. Oyster flavor Sauce enhances the flavor of noodles, soups, and a lot of many dishes. It adds the subtle flavor required without overdoing it.
If you're cooking a recipe that requires the rich oyster flavor, you can use whatever you can easily find. The flavor matches up to most of the extent. There's a chance you might not even be able to tell the difference. Not unless you're an expert chef running a five-star restaurant. Always remember cooking is more about improvising with what you have instead of looking for expensive ingredients. Make the most out of what you have. Don't forget to have fun!