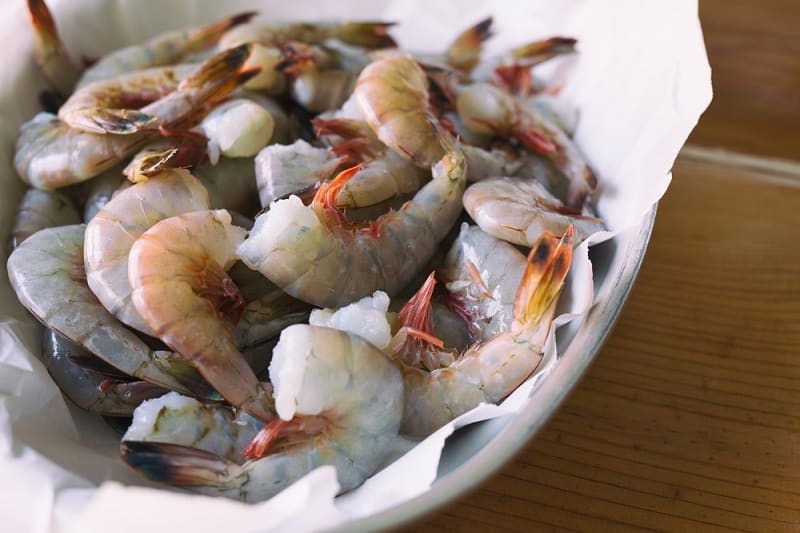 The Orange Vein In Shrimp
Shrimp is one of the most delicious kinds of seafood available. Their sweet flesh is such a treat. However, you may be confused about whether you need to remove the "vein" that runs along the back or if it can be safely left in. So what is it, anyway? We'll tell you everything you need to know about this and more so, read on. You'll be a shrimp preparation expert in no time!
Make sure they are fresh
Probably the most important part of preparing your shrimp is making sure they are fresh. They will smell like the ocean and have no detectable "fishy" or ammonia smell if fresh. If you are buying them from the fish market, ensure that they have been stored on ice. Take a cooler with ice to the market and use this to transport them home.
If you are buying frozen shrimp, don't buy peeled or deveined before freezing, as this may spoil the texture and taste. Look for signs of ice or leakage on the frozen packaging. This is a sign that the shrimp have been defrosted and refrozen. Not good. You must never refreeze shrimp after thawing.
How to prepare shrimp
Now that you've got those babies safely home, you need to prepare them for cooking. If your shrimp is frozen, refresh them in cold salted water. To keep them fresh while prepping, leave them in iced water while you work.
Once you have peeled and deveined them, put them back into the iced water until they are all ready. Pat them dry with paper towels before you cook them.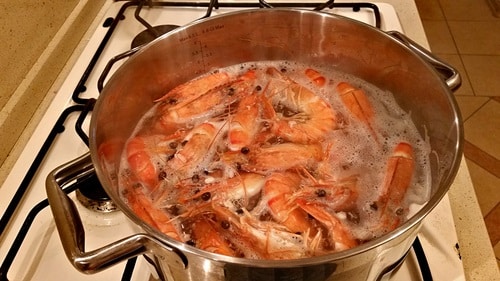 If you boil or steam them, don't remove the shell as it will lock in the wonderful flavor and juice. In this case, your preparation will entail little more than rinsing them in fresh water and removing the "vein" if you prefer to.
Your recipe may tell you to remove the heads. In this case, gently twist and pull the head. Usually, though, shrimp are bought with the heads already removed.
Next, remove the shells. Hold the shrimp in one hand and pull off the legs with the other. Remove the shell by peeling it off. If the shrimp are a little slippery, add a little vinegar to the iced water. This will cut through the slipperiness and make them easier to hold.
Please don't discard the shells, legs, and heads as they make delicious shrimp stock that you can use in many recipes.
How to devein shrimp
Now you are ready to remove the orange or black "vein." Use a pocket knife and make a shallow cut down the shrimp's back until you see the "vein" or sand tract as it's also known. Then, pull it out with a knife or a toothpick. Special deveining tools are also available.
You do not have to shell the shrimp before deveining. Instead, you can insert the knife's point under the shell and make a shallow cut along the back to expose the vein. Next, push the knife in a direction from the head to the tail. The vein should stick to the knife edge and can then be removed in one piece.
How to store fresh shrimp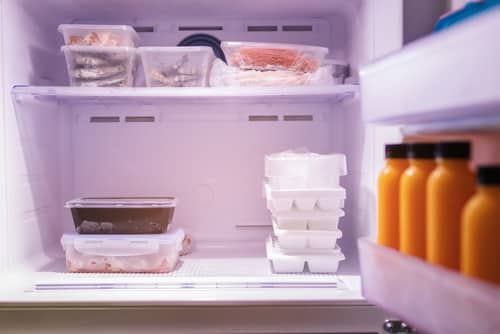 Fresh, unfrozen shrimp is highly perishable and must be used within two days of purchase for safety. If you are not going to cook it straight away, store it in the coldest part of the fridge in a bowl of ice. Cover the bowl loosely with wax paper to allow for air circulation.
How to store frozen shrimp
Packaged shrimp should be tightly wrapped and stored in the deep freeze. It will last for 6 months. Frozen shrimp does not have the same firm texture as fresh but still tastes good. After defrosting, the shrimp must be cooked the same day. Never refreeze defrosted shrimp.
Is it safe to eat the "vein"?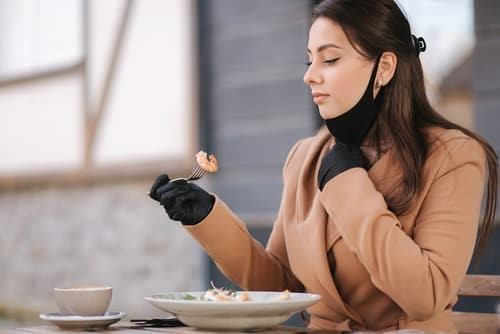 It is completely safe to eat shrimp that have not had the digestive tract removed if cooked. It may alter the flavor but will not make you sick. However, when removing it, be careful not to break it and spill any contents onto the shrimp, or it may spoil the flavor for you. This is why the shrimp are always rinsed in freshwater after cleaning as well.
What is the orange stuff at the tail end of the shrimp?
Now and again, you may come across a shrimp that has a bag of orange stuff at the back. This is a female shrimp, and the orange is her eggs. They are edible and, indeed, are a delicacy.
This roe is similar to caviar, so please do not waste it. If you are catching your own shrimp, however, be aware that in most places, you are required to throw live shrimp with roe back into the water so that they can hatch the eggs.
Conclusion
We hope that now you are feeling more confident about buying and cleaning shrimp. You now know exactly how to remove the "vein" or sand tract too. Please let us know if you have any further questions.