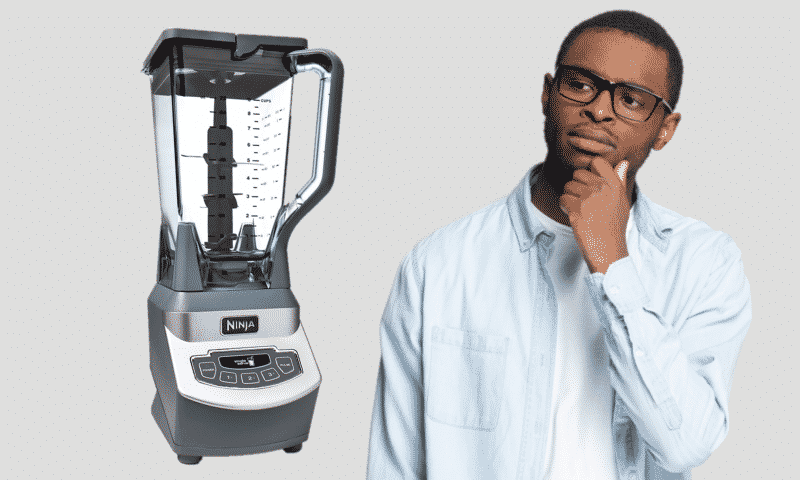 A blender is often considered by many to be one of the main pieces of equipment in your kitchen arsenal. Be it blending the veggies for your gravy or making delicious smoothies, blenders are the go-to kitchen equipment.
Blenders are available in all shapes and sizes; there are even small, portable ones that you can charge and take with you on the go. However, to make those delicious meals, you will want to buy a decent, high-quality blender.
Ninja is one of the most popular names in the world of kitchen equipment, and they manufacture top-of-the-line blenders that will make for a great addition to your kitchen.
While the Ninja blender is incredibly reliable and robust, you must understand that this thing is susceptible to problems from time to time. Like all electrical machines, your Ninja blender will likely cause problems if you do not maintain it properly.
There are a series of internal components within the blender that work together to make the blender work. Problems with any of those internal components could result in the blender malfunctioning or not working the way it should.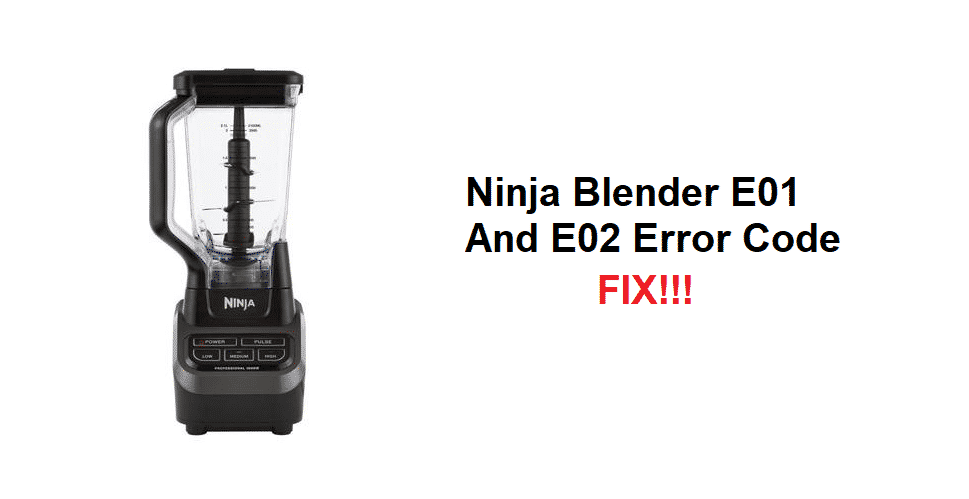 In some cases, you might even see an error pop up on the blender, indicating a problem. But, of course, many users wonder what that error means, and that is one of the main reasons why the company gives a handy instruction manual that you can use to determine the cause of the problem.
But, what if you don't have the manual anymore? What if your Ninja blender gives you the E01 or the E02 error, and you don't know what's causing it? In the following article, we shall discuss the most common reasons this error occurs and what you can do about it.
Ninja Blender E01 And E02 Error Code
E01 Error Code
1. First Reason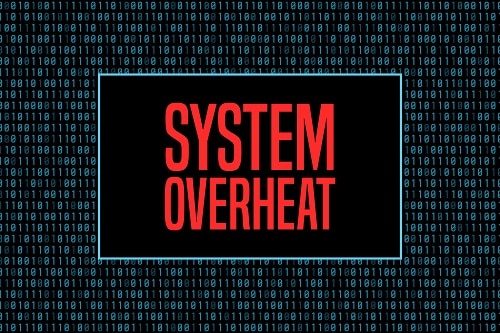 Before we can fix the problem, we have to understand what's causing it in the first place. If you see the E01 error code on your blender, you will have to consider two distinct possibilities.
First of all, an overheated motor is likely to result in the E01 error code being displayed. Usually, people keep using their blender and don't give the motor a break, especially in a meal prepping session.
In simpler words, one reason behind the E01 error code being displayed is a longer, uninterrupted session of use. The motor inside is not designed for such prolonged use, and you need to give it a break now and then.
Let It Cool Down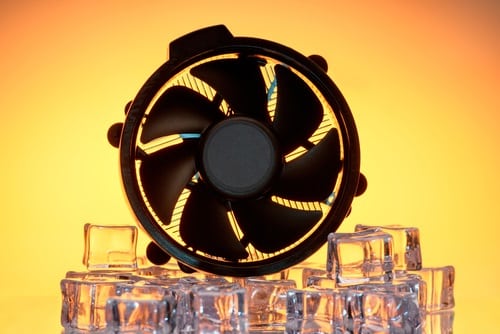 We have already mentioned that the E01 error code might appear on the Ninja blender when you run the blender for a long time. If that is the case, you will need to switch off the Ninja blender for at least a couple of hours.
Ideally, it's recommended that you remove the power cable from the blender as well when you have kept it on idle. This way, the battery is simply going to cool down much faster, and you will have a functioning blender on your hands very soon.
If you don't want to wait that long, another option is to use it for a while and then give it a break for at least ten minutes. This way, the motor will never overheat to the point where it will be forced to show you an error code.
2. Second Reason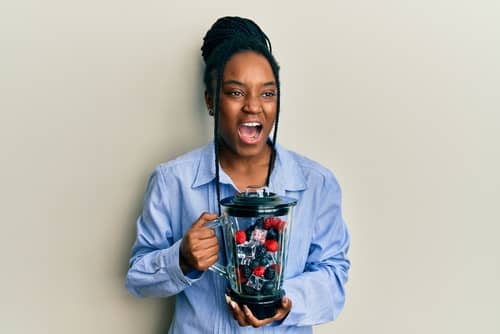 The blades inside your blender are only likely to cut through foods with a certain thickness. If the consistency of the foods you have added to your blender is much higher, the blades might get stuck.
To protect the motor from overheating or long-term damage, the blender will show you an error code and stop working altogether. It's designed as a failsafe to prevent the motor from sustaining permanent damage.
If you see this error, it might be wise to look at the consistency and thickness of the food you have added to the blender. Cutting it down and then putting it back in may solve the problem.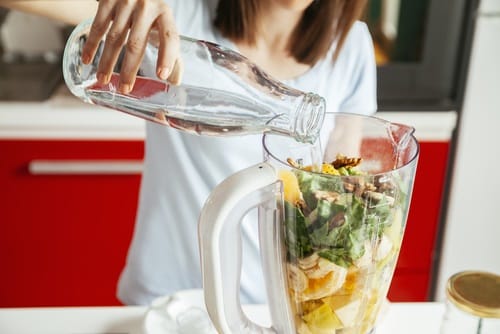 First of all, the error can be eliminated by adding to the pitcher. This is because adding water will thin out the consistency of food/paster in the blender. Once the blades start working at optimal capacity, the error code will automatically disappear.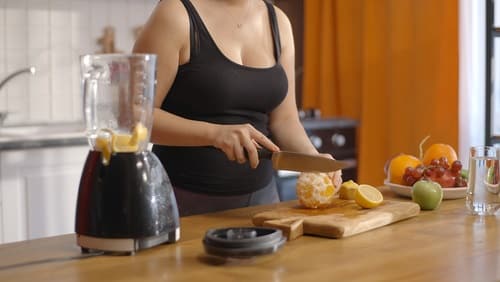 If you add water and the error still doesn't go away, it's probably because the liquid hasn't mixed it properly with the food.
Obviously, you will want to keep an eye on the amount of water you are adding because you don't want it affecting the thickness and consistency of whatever you are making.
If the error doesn't go away, take out whatever it is that you have added in the blender and then chop it up a bit on your own. Then, once you have reduced its consistency a little bit, add it in and see if that does the trick.
E02 Error Code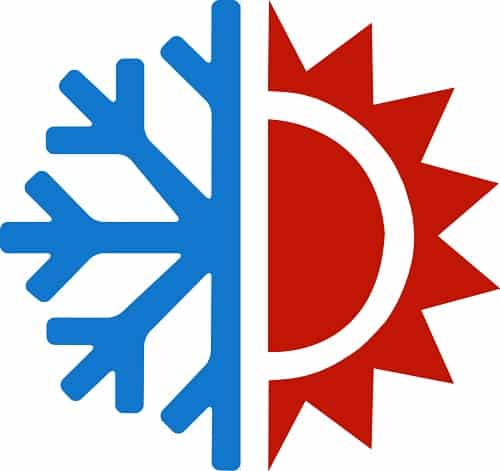 The E02 error code with Ninja blender occurs because of the thermostat failure. The thermostat is responsible for monitoring the temperature inside and shutting down the motor when it overheats.
However, if the thermostat doesn't work, the blender automatically stops working to prevent irreversible motor damage. It's an intuitive piece of machinery that is designed to protect itself in case of component failure.
Thankfully, there are a couple of steps that you can follow to fix it.
Reboot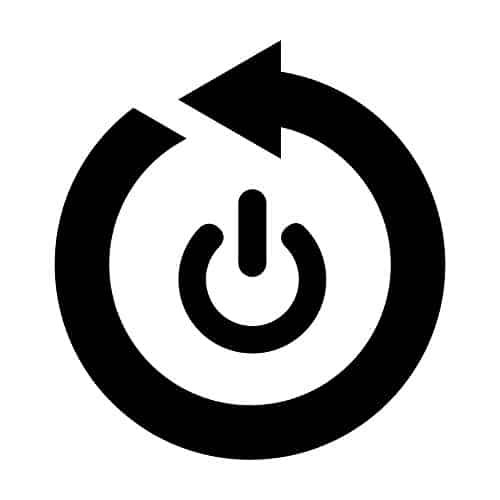 First of all, you could try fixing the minor thermostat issue by rebooting the blender. This is a fairly simple fix and usually works. You have to take out the power plug and then give it a rest for a few minutes.
Then, plug it back in and see if that does the trick. Again, in most situations, this is likely to work like a charm.
However, there's always a possibility that none of the methods given in this article work to fix the problem. In that case, you will need to call Ninja customer support. The Ninja customer support can be contacted at 1-866-826-6941.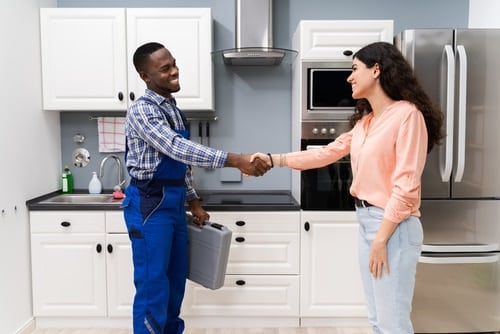 If your blender is still covered under warranty, you will want to make sure you tell that to the customer support. There's a strong chance that they will ask you to visit an authorized service center to fix the problem for free or get a direct replacement.
Now you know what these error codes mean and how you can fix them!