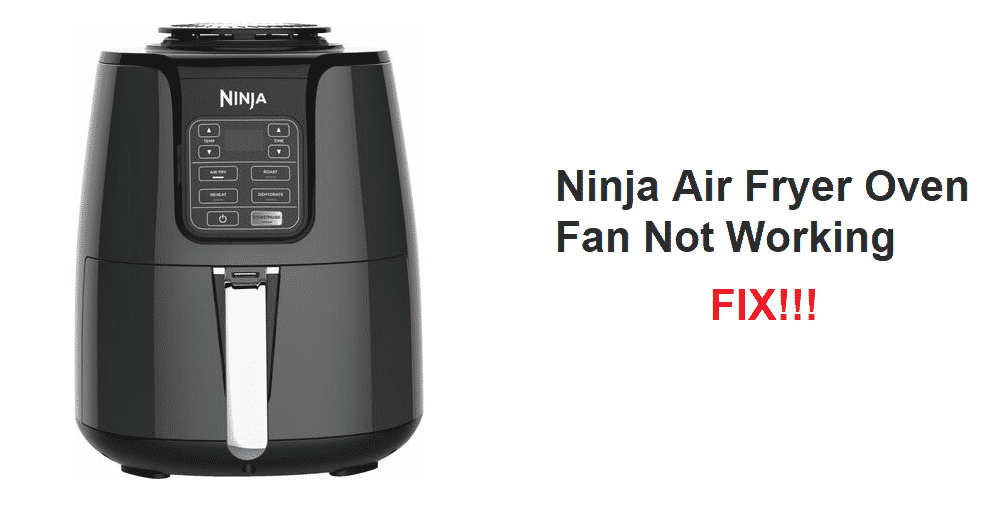 Ninja air fryer ovens are the best equipment you can have in your kitchen. Due to the small footprint, Ninja air fryers can easily fit your kitchen shelves with their compact sizes. These top-tier kitchen air fryers are perfectly capable of baking, roasting, frying, air-frying, dehydrating, toasting, and air-broiling your food to perfection.
However, your Ninja air fryers can still run into trouble more often. Especially, when not handled and used properly. If your Ninja air fryer oven's fan is not working, you fail to bake your food. Luckily some troubleshooting solutions can get you through. In this post, we will walk you through some fixes that will make your Ninja air fryer oven's fan work again. Read on.
Why Is Ninja Air Fryer Oven Fan Not Working?
Ninja air fryers are powerful and capable devices that provide maximum efficiency. But they can still malfunction due to several reasons such as blown off the thermal fuse, technically disrupted drawer and switch mechanisms, overheating, unsettled or damaged timer, and damaged air frying motor with the fan.
These are the most common reasons behind the fail performance of Ninja air fryers. Now that you know the troubling causes, figuring out how to solve the problem will be easy.
Fix Ninja Air Fryer Oven Fan Not Working
Try following troubleshooting solutions when your Ninja air fryer oven fan stop working.
Check the connectivity to the power outlet
Make sure that both of the power cords are securely connected to the wall outlet since the Ninja air fryer has two cords. Inspect if the reset button is not turned on. Keep it down. This will ensure that the power outlet hasn't tripped even when it is GFCI protected.
Properly install the basket
One of the safety features of the Ninja air fryer oven is that its fan usually doesn't work when the tray isn't placed properly. It means an improperly placed tray won't let the fan work. To get around this issue, disassemble the basket or tray and place it back properly. Make sure the basket fits this time.
The fan is overheated, let it cool down
Another solution to your air fryer oven fan not working is overheating! Due to excessive and hefty usage, the fan stops working and the food stops baking. To overcome this, make sure to let your device cool down before reusing it. Give rest to the current flow.
Inspect the fan
Check if the food chunk or debris has somehow got stuck in the fan. Remove it with the help of a butter knife. Don't use any sharp knife or another pointy thing.
Inspect thermal fuse
Make sure the thermal fuse isn't blown off. If it is, have it fixed already.
Restart the Timer
Check if the Timer is running. Press and hold the "Up" arrow for the Timer to restart. Keep the basket in for restarting the timer.
That's it. This is everything you need to do when your Ninja air fryer oven fan is not working.