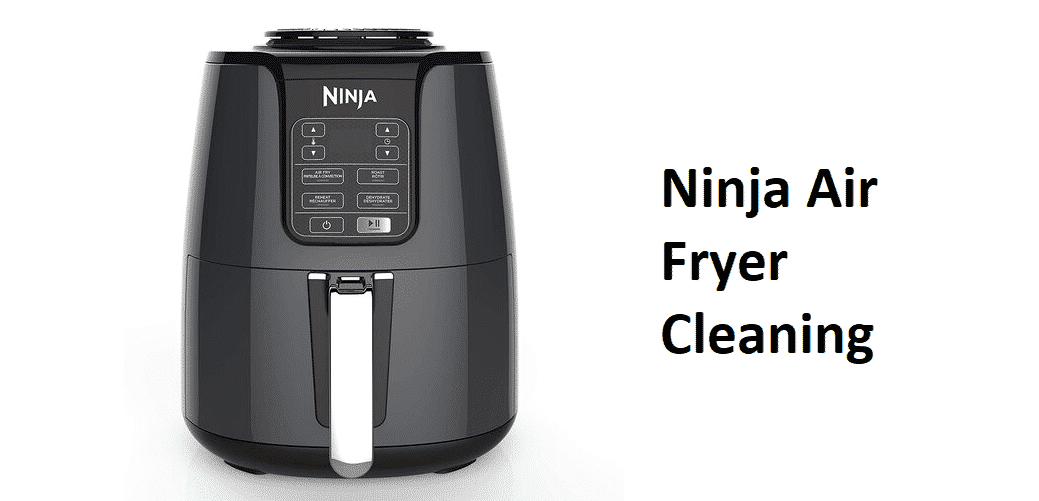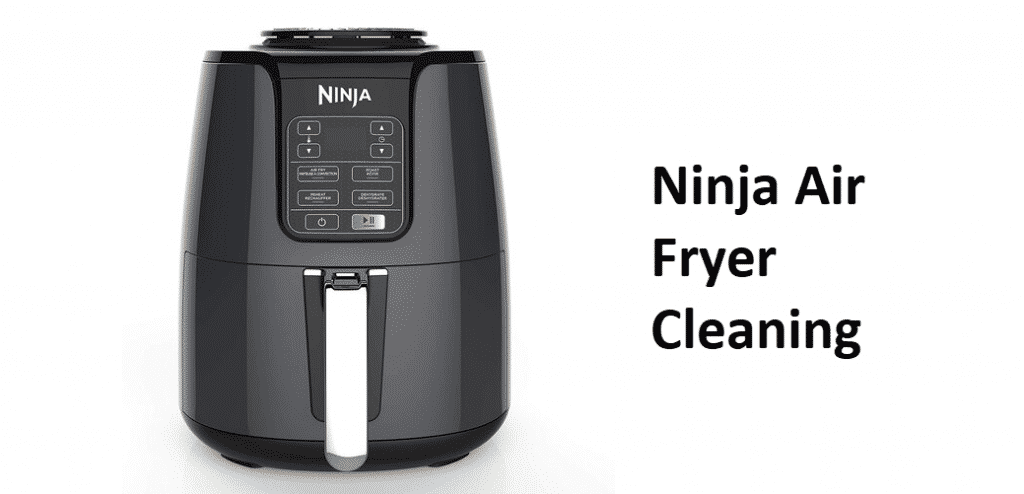 The Ninja Air Fryer has become a popular kitchen device among many households. Your food gets prepared faster, you need fewer ingredients, and is ideal for novice chefs or experts.
So just like any other kitchen appliance, you need to keep your Ninja Air Fryer clean so it lasts for a long time. It's essential to maintain the device to enjoy its full potential as the flavor and smell can accumulate after using it and can ruin your freshly made dish.
Ninja Air Fryer Cleaning: 5 Steps
We have created a short and snappy 5 step guide on Ninja Air Fryer cleaning so it performs optimally at all times and makes your food preparation as easy as you want.
Step 1: Switch off the device and unplug it
The first and foremost step to cleaning your ninja air fryer is to turn it off and unplug it from the socket to avoid electrocution. However obvious this may seem we tend to forget unplugging devices before cleaning them.
Allow the air fryer to cool down for a few minutes so you don't get burnt and prevent the unit from any damage.
Step 2: Dishwashing the removable accessories
The best part about the Ninja Air fryer is the pans and baskets can easily be washed. Take out the dishwashing safe frying basket, rack, and crisper plate then clean them like regular dishes in a dishwasher.
You can also soak them with vinegar, soap, and hot water mixture for 20 minutes in case there is burnt-on or stuck food. Then simply wipe away the residue and dry down the attachments completely before using it again.
Step 3: Wipe the heating element and interior of your Ninja Air Fryer
Now take a washcloth or a soft sponge and damp it in hot water. Flip your heating element upside down and clean it with the sponge. If water doesn't suffice, you can use a dollop of dish soap along with hot water to remove tough grease on the heating element.
Pro tip: Use a food brush with soft bristles to deeply clean any stuck-on food on the heating element.
Apply the same cleaning methods for the interior of your Ninja air fryer and let it completely dry before attempting to use it again.
Step 4: Cleaning the outer surface
Use a sponge or cloth and damp it in a mild detergent (dish soap, surface cleaners, etc.) and hot water mixture. Never use too much water to clean the exterior of the air fryer.
Step 5: Post use maintenance of your Ninja air fryer
To prevent a build-up of grease and food particles stuck to the attachments and surface of the air fryer it's best to clean it right after you use it. Once cleaned, dry down completely and store it in a dry place (ideally the box it comes in or a cabinet where dust and dirt don't travel easily).
Make sure to follow instructions given in the manual so you don't overfill or wrongly use the basket otherwise it can damage its heating element and your fryer might not function well. Hopefully, this will fasten up your ninja air fryer cleaning routine.