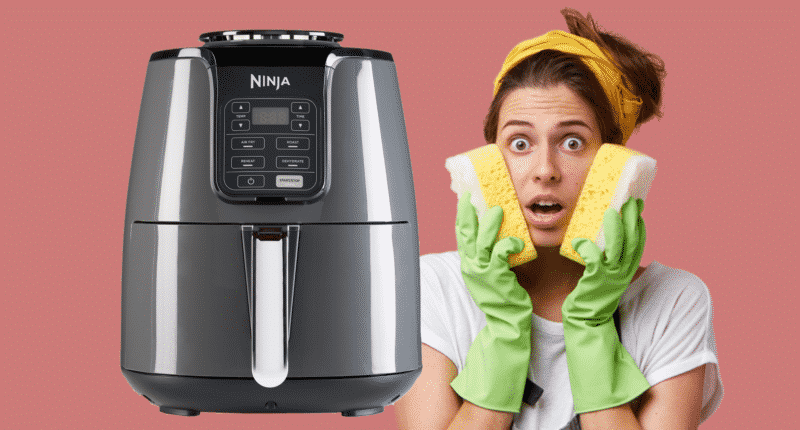 The Ninja Air Fryer has become a popular kitchen device in many households. It prepares food fast and is simple for the home cook to use.
Just as with any other kitchen appliance, you need to keep your Ninja Air Fryer clean so it can work optimally and last for a long time. It's essential to maintain the device correctly so that you can enjoy its full potential. A dirty air fryer emits unpleasant flavors and odors that can negatively affect your finished dish.
Ninja Air Fryer Cleaning: 5 Easy Steps
We have created a short and snappy 5 step guide to Ninja Air Fryer cleaning to help you get this task done quickly and correctly.
1. Switch off the device and unplug it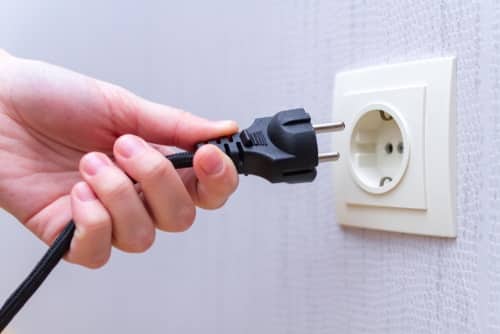 The first and most important step to cleaning your Ninja Air Fryer is turning it off and unplugging it from the socket to avoid electrocution. Unfortunately, however obvious this may seem, we tend to forget to unplug electrical devices before cleaning them.
If you have been using the fryer, allow the device to cool down for a few minutes to avoid getting burnt and protect the unit from any damage.
2. Dishwash the removable accessories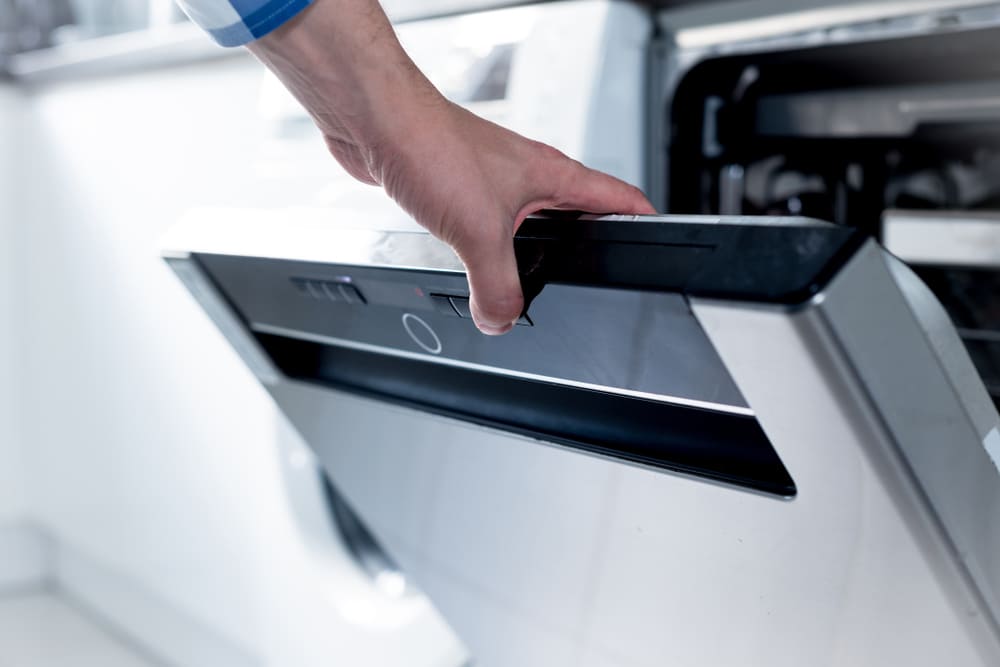 One of the best features of a Ninja Air fryer is that you can easily wash all the removable parts in a dishwasher. First, take out the dishwashing safe frying basket, rack, and crisper plate, then clean them like regular dishes in a dishwasher.
You can also soak them in vinegar, soap, and hot water mixture for 20 minutes beforehand to loosen any burnt-on or stuck food. Then, after removing the parts from the dishwasher, wipe away the residue and dry the attachments completely before using them again.
3. Wipe the heating element and interior of your Ninja Air Fryer
Now take a washcloth or a soft sponge and dampen it in hot water. Flip your heating element upside down and clean it with the sponge. If water alone doesn't suffice, you can use a dollop of dish soap along with the hot water to remove any tough grease on the heating element.
Pro tip: Use a food brush with soft bristles and dishwashing soap to deeply clean any stuck-on food on the heating element.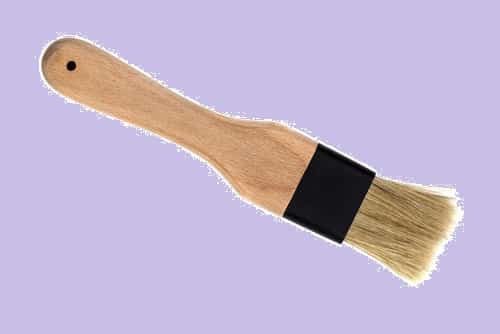 Apply the same cleaning methods to the interior of your Ninja Air Fryer and let it completely dry before attempting to use it again.
4. Cleaning the outer surface
Use a sponge or cloth and dampen it in a mild detergent (dish soap, ammonia surface cleaners, etc.) and hot water mixture. Never use too much water to clean the exterior of the air fryer.
5. Post-use maintenance of your Ninja air fryer
To prevent a build-up of grease and food particles stuck to the attachments and surface of the air fryer, it is best to clean it right after you use it each time. Once cleaned, dry the appliance down completely and store it in a dry place (ideally the box it comes in or a cabinet where dust and dirt don't reach easily).
Make sure to follow the instructions given in the manual to not overfill or wrongly use the basket. This could damage its heating element, and your fryer might not function correctly.
Conclusion
We hope these steps help you to get a handle on your Ninja air Fryer cleaning routine. Please do not hesitate to contact us if you have any questions.