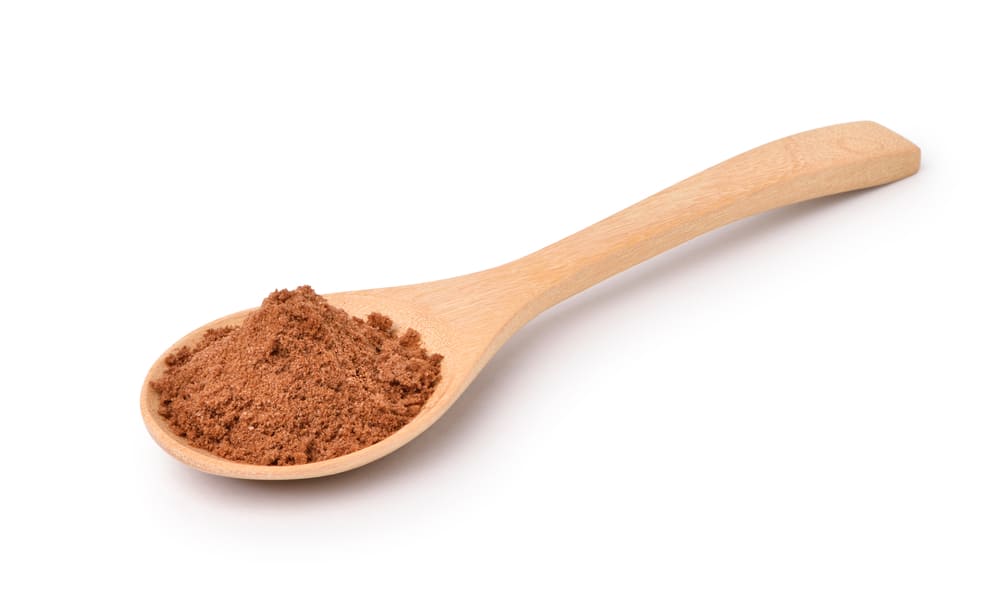 Not everyone loves milk, but people who do, surely have a love story going on with milk (we aren't exaggerating). For the same reason, malted milk powder is widely used, which combines milk and barley malt that isn't only sweeter but has a better nutritional count. However, if you don't have it, we have added the malt milk powder substitutes. So, let's check them out!
Substitutes For Malt Milk Powder
1) Make It Yourself
You might get various substitutes of malt milk powder, but nothing can be better than making it yourself. So, to make it yourself, take one cup of instant dry milk and add three spoons (tablespoons, please) of malt powder. Make sure that you add both these powders and store them in an airtight container. You need to shake the powders together for proper mixing, and it can be stored at room temperature for a month. For making malt milk, add this powder to a glass and add water.
You can also add sugar if you want it, extra sweet. Also, while adding malt powder, keep in mind that there are two types of malt powders, such as non-diastatic and diastatic. First of all, non-diastatic has a sweeter taste as compared to diastatic malt powder. With this being, you can use any malt powder as per your taste.
2) Ovaltine
Ever since we were kids, we have been gulping down on Ovaltine milk. For the same reason, Ovaltine has some malt content in it already with chocolate flavor. So, if you don't have malt milk powder, you can add Ovaltine, along with instant milk. This is because it will give the malt flavor, but since it doesn't have milk in it, you will need to add instant milk.
Other than the chocolate flavor, the original Ovaltine is simply malted milk powder. Sure, there are various other agents and preservatives, but malted milk powder is available in a higher proportion. You can find genuine Ovaltine from the grocery store, and it has malted milk powder added to the packaging.
3) Malt Syrup
We all have the chocolate and caramel syrups at home, but you can also find malt syrup in the same aisle of the grocery store. With this being said, malt syrup makes a great choice for people who don't have malt milk powder. However, for this reason, you will need to have milk because malt syrup will only add the malt flavor. So, just take a glass of milk and add some malt syrup to it, and it will make a perfect substitute for malt milk powder.
4) Maca Powder
This is a fine substitute for malt milk powder because maca powder delivers a somewhat similar flavor and taste. In addition to the taste, maca powder has great health benefits. For instance, it provides energy without adding too much caffeine. In addition, maca powder helps enhance body resilience and reduces stress levels. As far as the flavor is concerned, maca powder has a malty yet sweet flavor, which makes it suitable for adding to smoothies, baked goods, and other warm beverages.
5) Coconut Milk Powder
No, we aren't asking you to completely rely on coconut milk powder when finding the substitute for malt milk powder, but it still makes a great option. With this being said, you can opt for coconut milk powder because it has a similar fat proportion as malt milk. However, we suggest that you add some maple syrup along with coconut milk powder because coconut milk powder (alone) cannot offer the malt flavor.
6) Soy Milk Powder
If you still haven't found a substitute for malt milk powder, you can opt for soy milk powder. The best thing about soy milk powder is its longer shelf life. However, soy milk powder only makes a good alternative for malt milk powder if you need it for baking recipes.
7) Ask Someone
Well, this might not be the substitute, but if you cannot find malt milk powder, it's better to ask someone, right? With this being said, if you know a café that has malted milkshakes available, we suggest that you ask them for some. In some cases, you can even purchase malt milk powder from them. In addition, the liquid malt milk is available as well, but you will need to keep the recipe in mind for that!