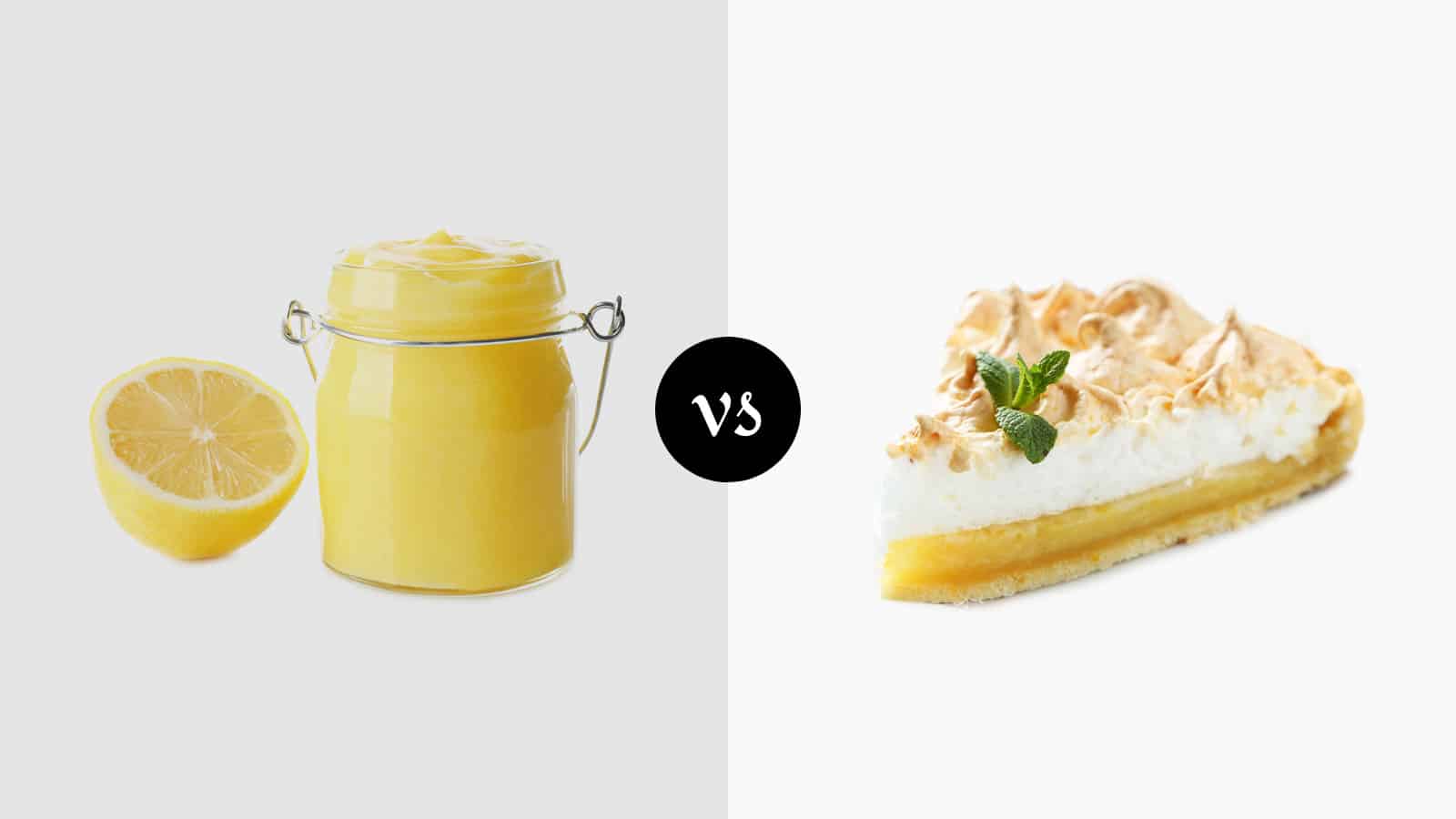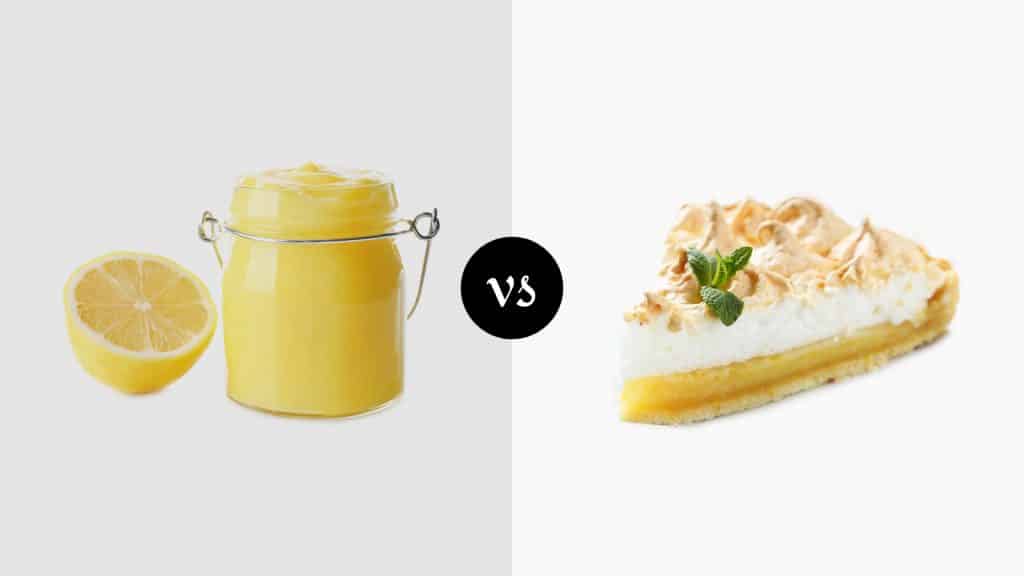 DISCLOSURE: This post may contain affiliate links, meaning when you click the links and make a purchase, I receive a commission. As an Amazon Associate I earn from qualifying purchases.
Lemon flavors are favorite among people who want something sweet with a pinch of tartness and sourness. Lemon filling and lemon curd are loved in desserts and countless other recipes, delivering a perfect balance of flavor that keeps one coming back for more.
However, many people find themselves confused about lemon curd vs. lemon pie filling, and we are sharing all the details about both of them.
Lemon Curd Vs. Lemon Pie Filling Comparison
| | Lemon Curd | Lemon Pie Filling |
| --- | --- | --- |
| Definition | Sweetened Egg Yolk Lemon Custard Denatured With Cornstarch | Lemon Flavored Pudding/Topping Intended For Filling Pies |
| Origin | England, 1800s | Philadelphia, 1806 |
| Ingredients | Lemon Zest, Sugar, Egg Yolks, Lemon Juice | Lemon Puree, Lemon Juice Concentrate, Salt, Citric Acid, Food Coloring, Lemon Zest, Eggs, Condensed Milk, Flour |
| Method | Egg Yolks, Granulated Sugar, Lemon Zest, Lemon Juice & Salt Combined In Double Boiler And Cooked While Whisking Until Thickened Before Cooling Which Allows Lemon Curd To Set | Sugar & Flour Combined Before Being Mixed With Milk, Egg Yolks, Lemon Concentrate, Lemon Zest & Salt Which Is Then Simmered Until Thick And Then Cooled |
| Consistency | Dense, Velvety, Silky Smooth Consistency That's Firm And Spreadable | Pudding-Like Consistency That's Creamy And Smooth In Each Bite |
| Flavor | Immensely Bold Lemon Flavor With Slight Sourness, Sweetness & Tartness | Mild Lemon Tartness With Cake-Like Sweetness And Citrus Tangy Flavor |
| Uses | Spread, Topping, Flavor Enhancer, Not Generally Consumed Alone | Pie Filling, Not Consumed Alone |
| Affordability | $0.50-$0.80/Ounce | $0.45-$1.50/Ounce |
Lemon Curd Vs. Lemon Pie Filling

If you're not a regular baker, then it's quite common to run into some confusion regarding the differences and similarities between lemon curd vs. lemon pie filling. Our comprehensive comparison has everything that you need to know coming up.
Lemon Curd
Fruit curds are among the tastiest dessert spreads and toppings around. Lemon curd is enjoyed with countless meals around the world. From crepes to crumpets, breakfast buns to pancakes, or even baked into a tart, lemon curd is excellent.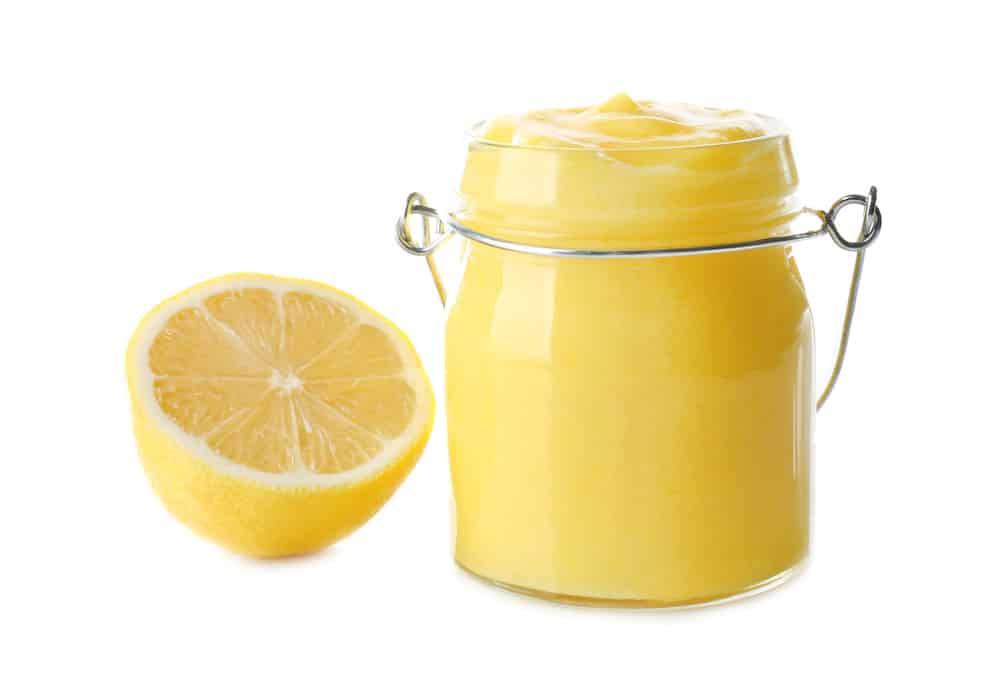 Let's take a closer look at the defining characteristics of this favorite baking ingredient.
Definition
Essentially, lemon curd is a cream made from lemons that resembles dairy curd in its velvety creaminess. For the most part, lemon curd is known to be a dessert spread and topping made from lemon.
It is best seen as a sweetened egg-yolk custard that's infused with lemon and thickened via denaturing with the aid of cornstarch.
Origin
Scholars widely accept that lemon curd was first created in England by Protestant Quakers during the early 1800s. One of the earliest published mentions of lemon curd is in The Lady's Own Cookery Book by Lady Charlotte Campbell Bury from 1844.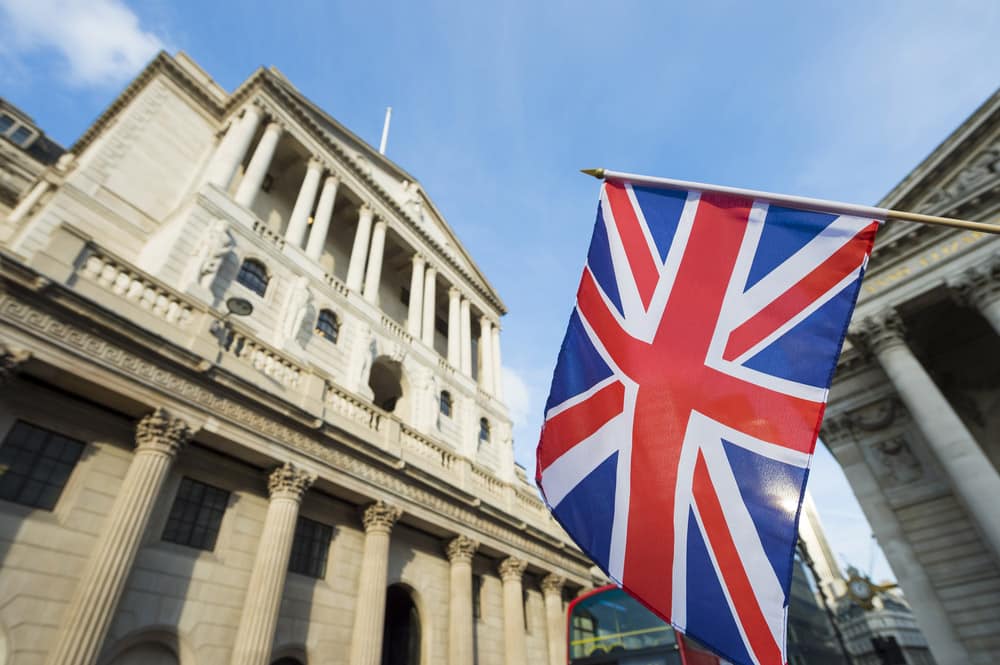 It details a process of creating curds from lemon and cream that separates the whey away through cheesecloth. While quite different from what we're used to today, it is one of the earliest and most rudimentary forms of lemon curd found in culinary literature.
Ingredients
Lemon curd is made with a combination of lemon zest, sugar, egg yolks, and lemon juice which are cooked together until paste-like consistency forms.
Method
Due to being extremely sensitive to heat and temperature fluctuations, lemon curd is typically prepared in a double boiler. Egg yolks, granulated sugar, lemon zest, lemon juice, and salt are whisked together in a double boiler filled with an inch or two of water.
As the mixture slowly cooks and thickens, whisking continues until it reaches a dense, syrupy consistency. It is then removed from the heat and allowed to set.
Some choose to melt butter into the lemon curd mixture before cooling, improving its creaminess and making it more spreadable by changing the flavor and consistency.
Consistency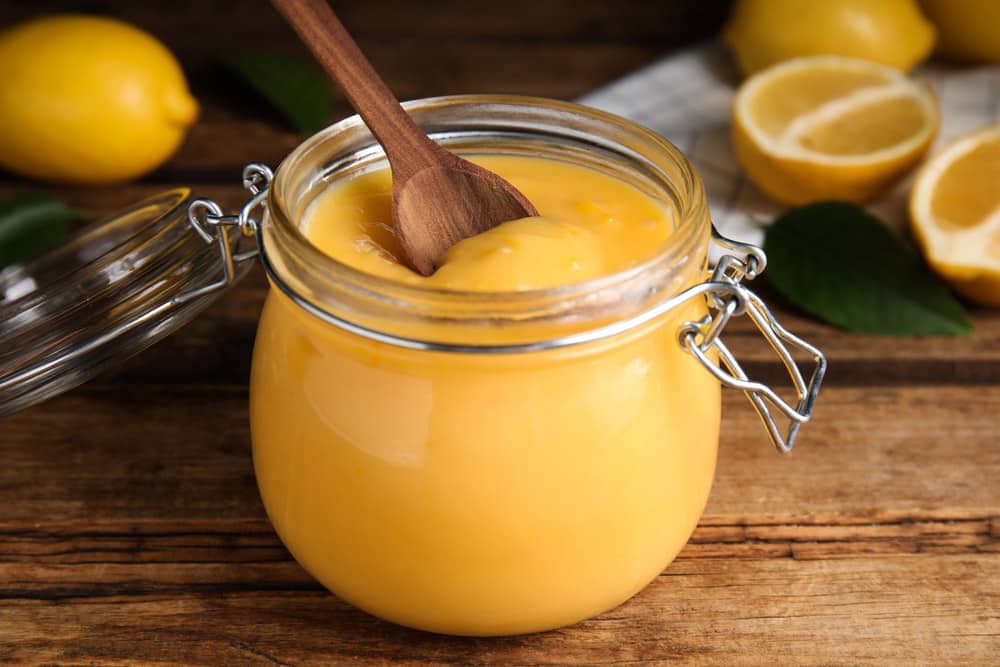 Expect a velvety-like consistency that's more pourable than pudding but not as free-flowing as tomato sauce. Lemon curd is dense, silky, and smooth, remaining firm but spreadable even when unrefrigerated.
Flavor
Lemon curd delivers an immense depth of flavor, popping with a bold, sweet citrus taste. It's extremely lemony, promoting the acidity, sweetness, tartness, and sourness of lemon.
You must remember that lemon curd has a higher lemon juice and lemon zest content, resulting in a fruitier and bolder flavor.
Uses
People tend to use lemon curds as a spread for pancakes, bread, muffins, scones, bread, waffles, toast, and cheesecake. Some people also use lemon curd as a flavoring for yogurt and desserts.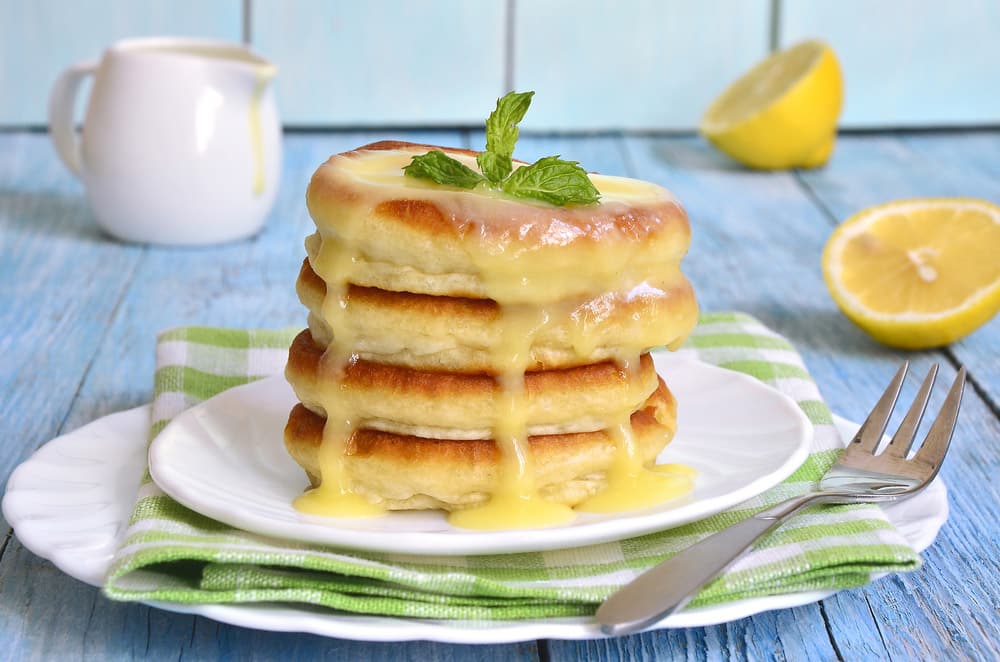 For instance, lemon meringue pie is made through lemon curd and uses meringue as a topping. This dessert has always been popular in the US, Canada, Britain, and Australia. Not to forget, lemon curd can be used for filling up cream puffs when mixed with whipped cream.
Lemon curd is not intended to be consumed on its own. It's always used with other ingredients.
Affordability
Commercially produced lemon curd retails between $0.50 and $0.80 per ounce. The average jar of lemon curd weighs between 10 and 12 ounces placing the minimum cost of purchase at an average of approximately $6 to $7.
Lemon Pie Filling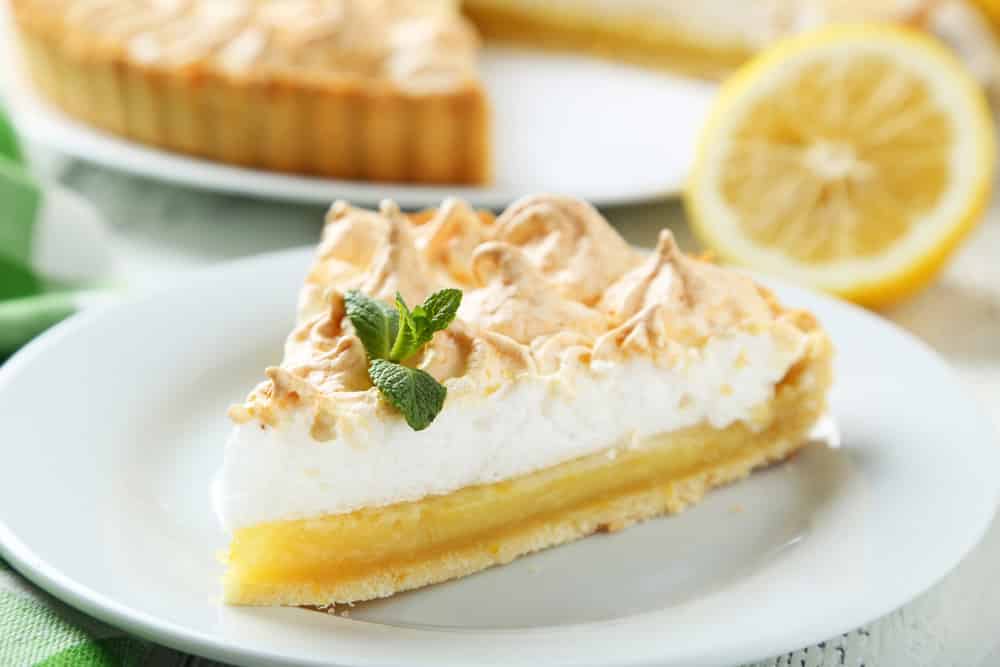 There are countless forms of lemon pie found around the world, but one thing is for sure, lemon pie is one of the most popular desserts around. Here's a closer look at the defining characteristics of the core of every good pie, lemon pie filling.
Definition
Essentially, lemon pie filling is a lemon-flavored topping-type ingredient that's made specifically for filling pies. As a pie filling, the flavor of lemon is slightly subdued, which opens up versatility.
The exact nature of lemon pie filling depends on what type of filling is being used. There's everything from lemon meringue to glazed and fresh lemons reduced to sauce available. However, most brands and methods resort to a lemon pudding base recipe or a lemon meringue.
Origin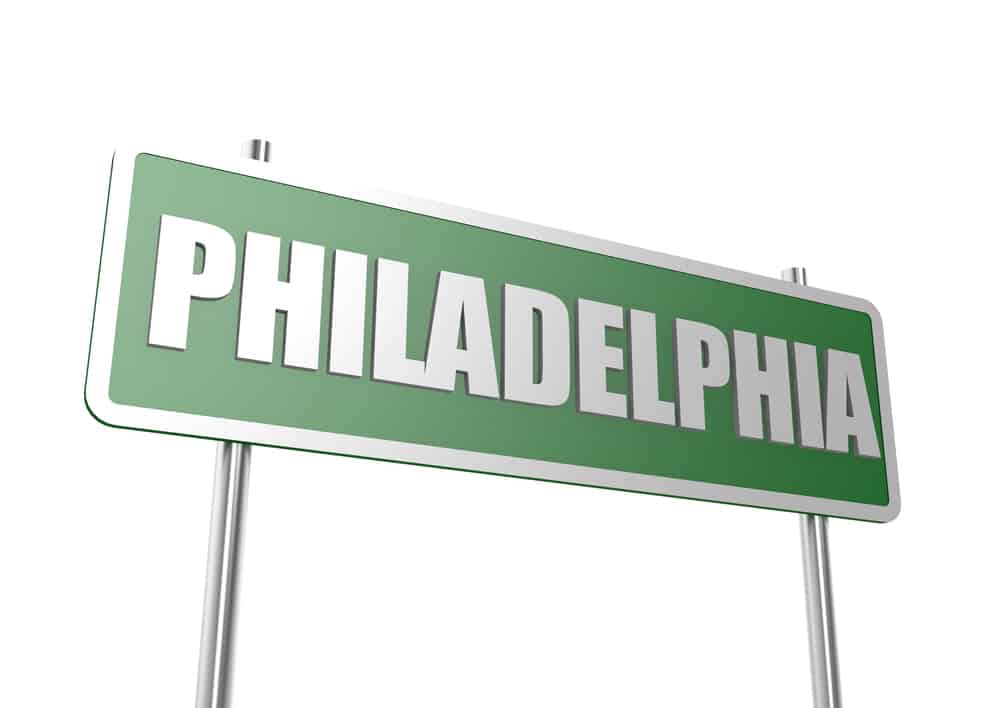 People have been making fruit pies for as long as time, but the first lemon pie in published culinary literature arose in 1806. Elizabeth Goodwell detailed a recipe for her signature dish, lemon pie utilizing lemon custard filling that serves as one of the oldest known to man.
Ingredients
Lemon pie filling is generally available in the commercially prepared form, and it is made with flavorings, eggs, and cornstarch. Commercially produced lemon pie filling typically includes lemon puree, lemon juice concentrate, salt, citric acid, artificial food color, and lemon zest.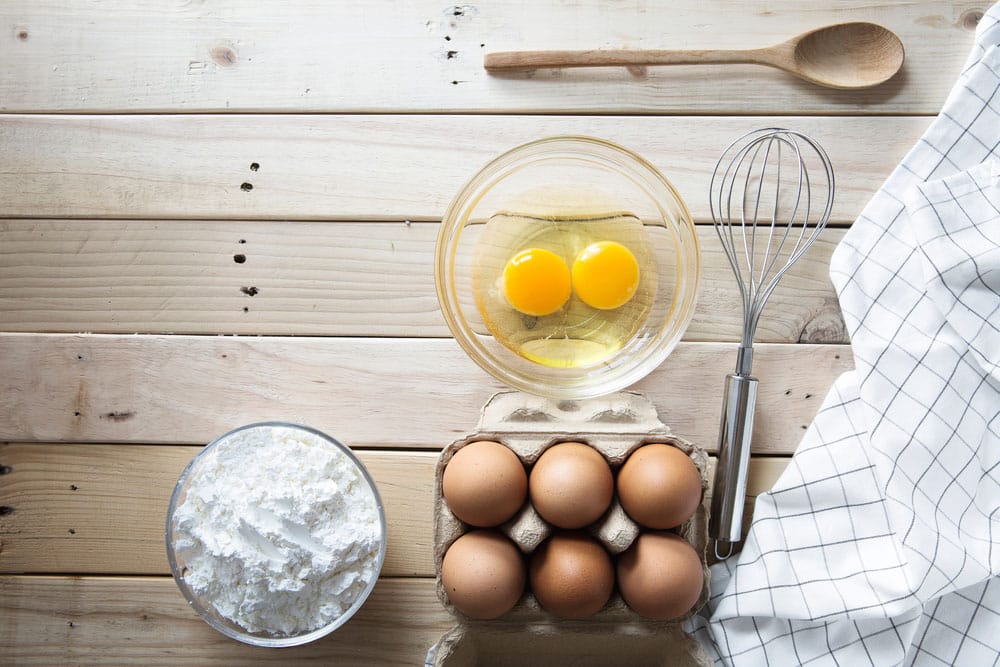 Homemade lemon pie filling can include a range of ingredients, each included at the cook's discretion. It is common to find ingredients such as sweetened condensed milk, corn syrup, and lemon essence added.
Method
The method for making lemon pie filling depends on the exact filling being used. However, the vast majority of pie filling is a pudding similar to this recipe. Sugar and flour are combined in a saucepan.
Once well mixed, milk, egg yolks, lemon concentrate, lemon zest, and salt are added. The mixture is then simmered until thickened to a silky consistency, at which point it is removed from the heat and combined with lemon juice and, optionally, butter.
Once cooled to room temperature, the lemon pie filling is then poured into each pie or dispensed and chilled in a refrigerator until needed.
Consistency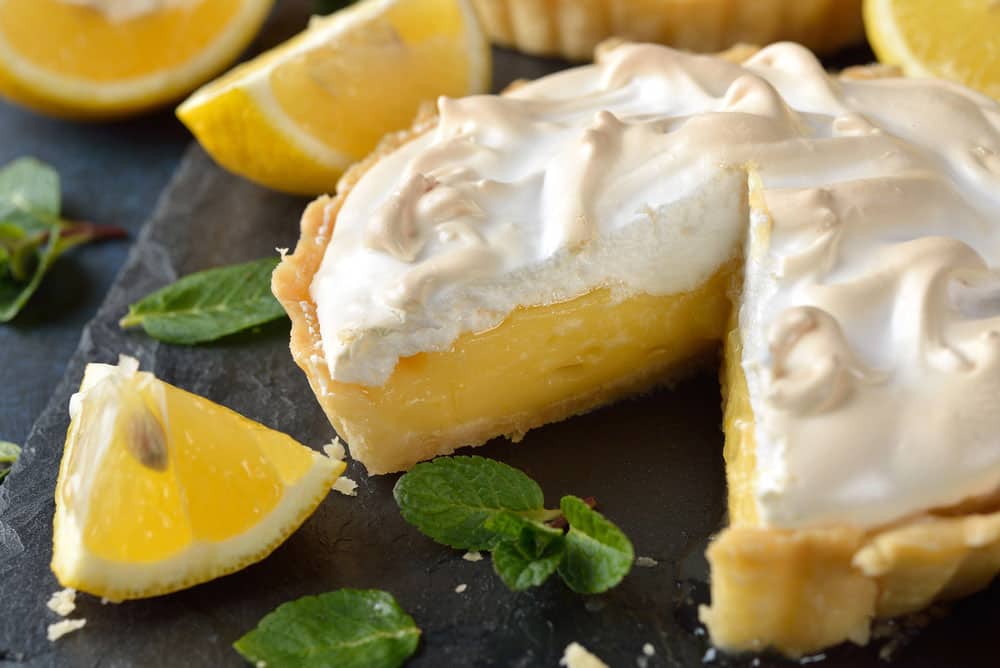 Lemon pie filling has a pudding-like consistency that firms further once baked and cooled. At its firmest, a jelly-like rigidity can be expected with soft, creaminess to each bite.
Flavor
One can expect a lemony tartness with cake-like sweetness and tangy notes underlying the subdued but prominent citrus flavor. The flavor isn't as boldly lemony as lemon curd but not as subdued as in lemon cake.
Uses
Various lemon pie fillings are available in a premade form, which makes them both suitable and convenient for desserts and pies. It is quite safe to say that lemon pie filling can be used in just about every recipe where lemon curd is called for.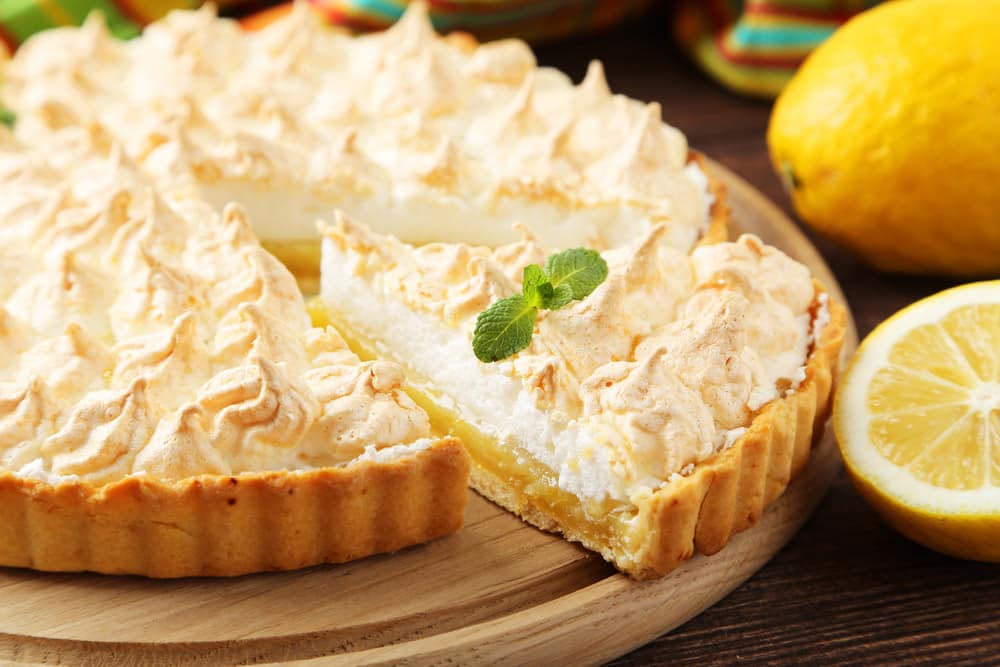 The only tradeoff is a slightly milder, mellowing flavor thanks to the lower lemon zest and lemon juice concentration. Lemon pie filling can be used as a topping for desserts and tastes amazing atop ice cream, showcasing superb versatility thanks to the mild lemon flavor.
Affordability
Store-bought lemon pie filling retails for between $0.45 and $1.50 an ounce. There are far more varieties available than lemon curd offers. A leading brand like Dr. Oetker's Lemon Pie Filling goes for $7.50 per packet containing 2.5 ounces of filling mixture. That's an average of $1.37 per ounce.
Lemon Curd Vs. Lemon Pie Filling, Conclusion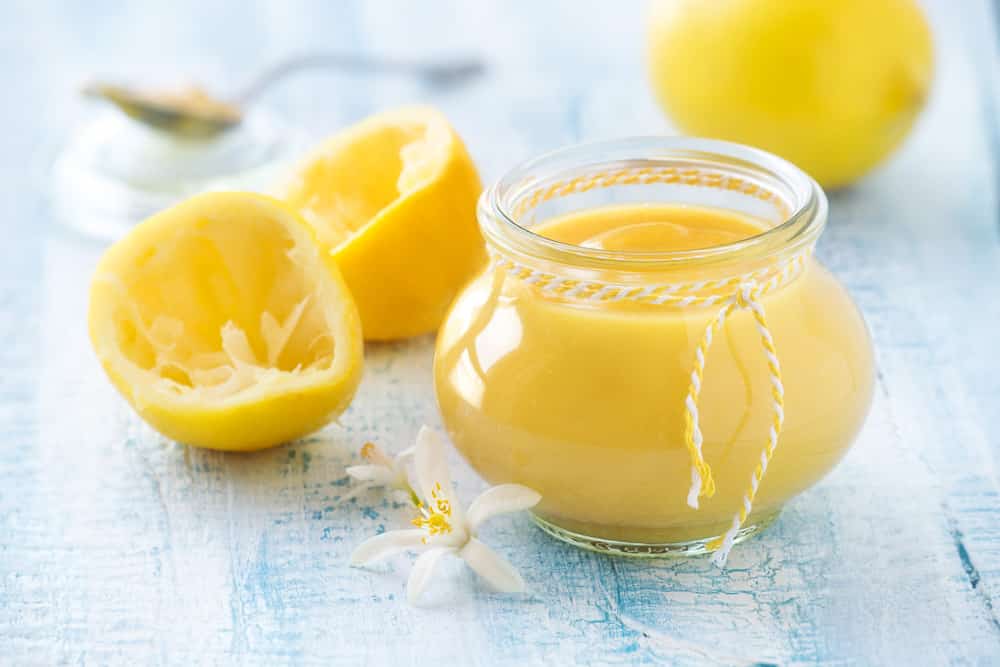 When it comes down to the main difference between these two tasty ingredients, lemon curd can be used to create a tasty lemon pie filling, whereas lemon pie filling itself serves a sole-alone purpose, filling pies.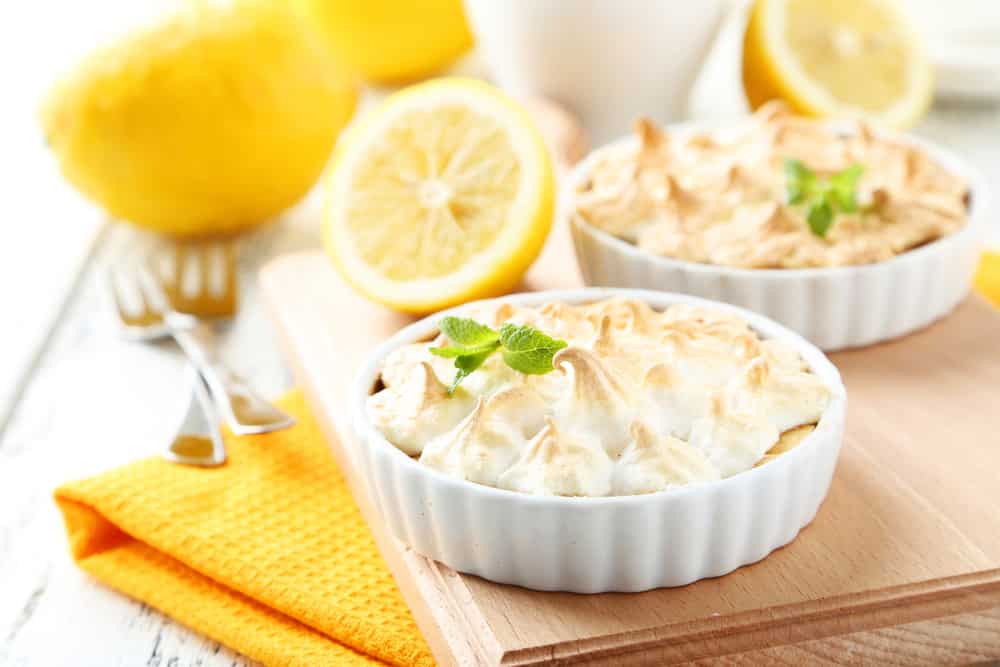 The better choice between lemon curd vs. lemon pie filling depends on what you're using it for. In a hurry and baking fruit pies? Go for store-bought lemon pie filling. For everything else and a sourer depth of flavor, lemon curd is generally the better option.