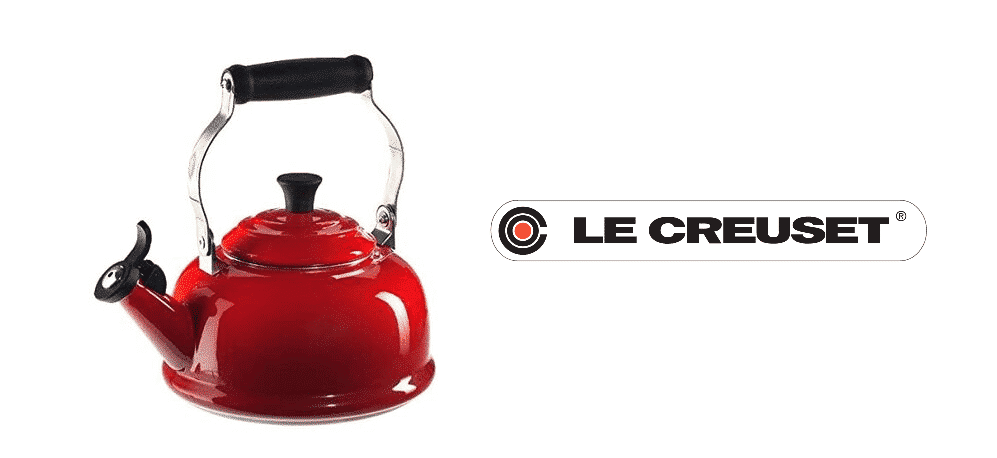 Not everyone has enough free time to wash their cookware after each use. Especially, when it comes to cleaning tea kettles, very few people have the habit of washing their tea kettles after every use.
Tea is a comfort beverage, especially when it is cold and you want to relieve yourself. If you often leave your Le Creuset tea kettle unwashed for days and days, don't be surprised if you see the rust forming on the inside of the tea kettle.
In this post, we will walk you through the well-organized ways to get off that rust on your Le Creuset tea kettle. Read on.
Why Does Le Creuset Tea Kettle Have Rust?
Le Creuset tea kettle is fancy and great cookware that has a good coating both outside and inside. It is a well-established manufacturer for tea kettles besides other cookware items. However, if you leave your Le Creuset tea kettle unwashed and un-cleaned for several days. Then expect a rusty layer forming with great potential on the inside or bottom of your Le Creuset tea kettle.
There are two possible reasons for the rust to form on your Le Creuset tea kettle:
You haven't washed your tea kettle for days and days and now the mineral deposits from the tea content are settled firmly on your kettle.
You have left your Le Creuset tea kettle in the dishwasher for quite some time. The minerals from still water have deposited.
How Do You Get Off Rust From Le Creuset Tea Kettle?
If you haven't bothered to wash off your Le Creuset tea kettle on regular basis and now it has developed solid rust. You don't have to worry, the below method will help of getting rid of that rust and mineral deposits.
Take your rusted Le Creuset tea kettle.
Add 2 to 3 tbs. lemon juice, 2 tbs. baking soda, and little quantity of water into the kettle.
Now boil the combination for straight 30 minutes.
Make sure the kettle doesn't run out of water and become dry.
Keep adding water before the kettle runs dry.
Turn off the flame and let the kettle cool down.
Rinse thoroughly with clean water and you are good to go with your rust-free tea kettle.
Important Tip:
If you don't want the mineral deposits and rust to appear on your Le Creuset tea kettle in the first place, make sure to never leave the kettle inside the dishwasher and wash your teakettle with soap lukewarm water after each use.