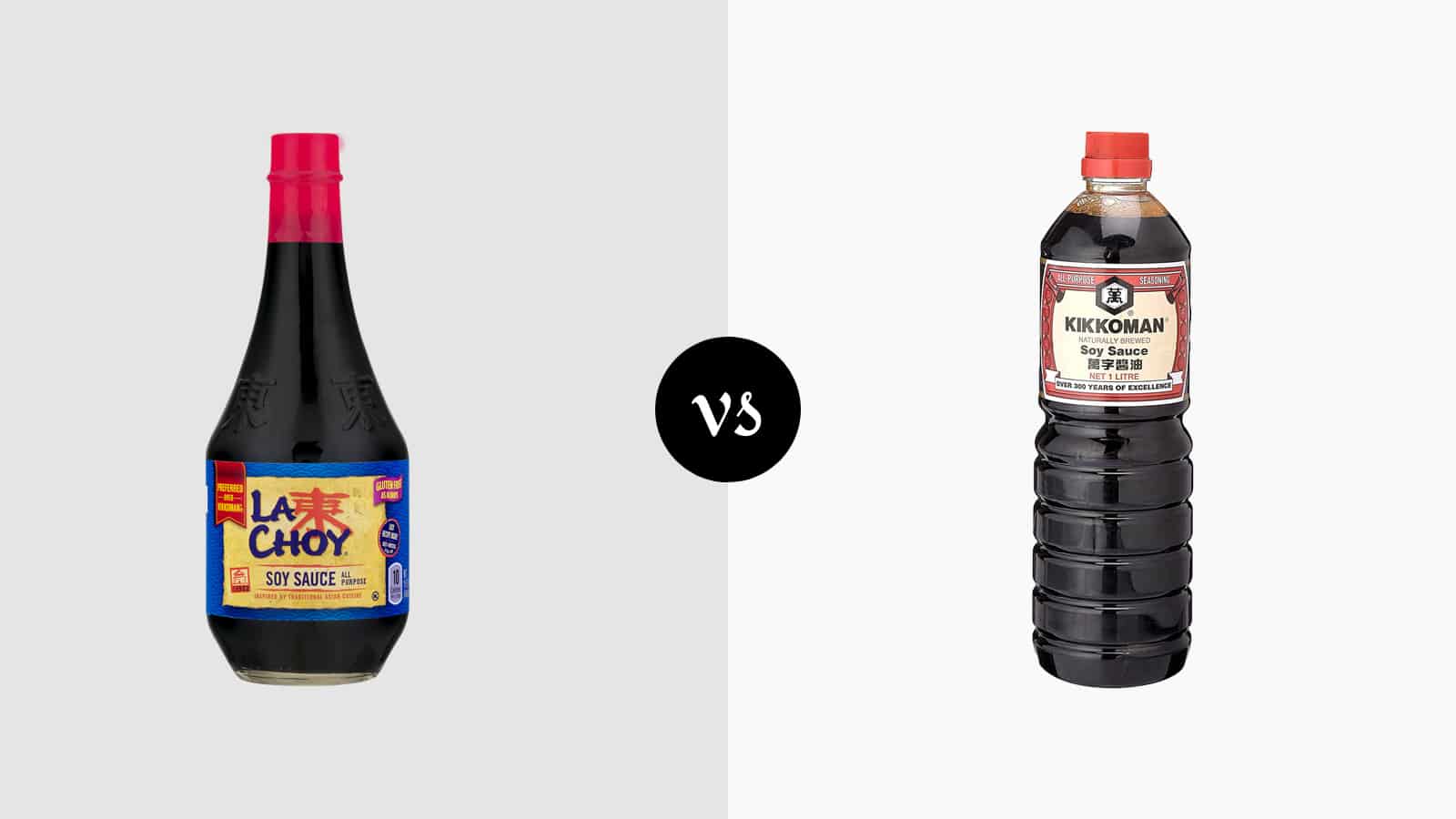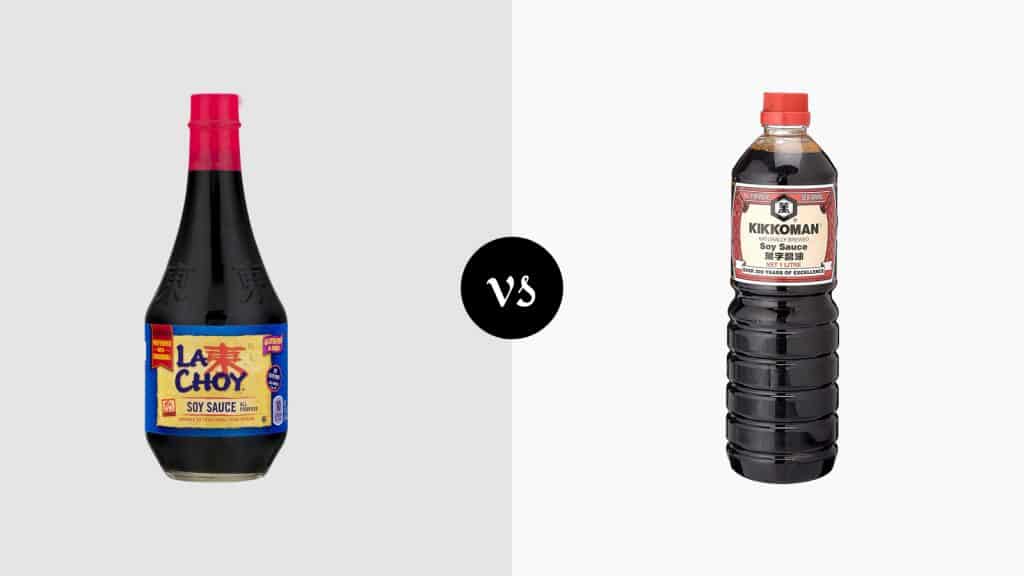 Soy sauce is a crucial component of every pantry. Truth be told, there's nothing quite like this tasty brown sauce with its rich umami flavor profile. Despite all soy sauce having the same base flavor, different brands of soy sauce each offer a unique spin on the classic taste.
In this article, we'll be taking you through a comparison of La Choy vs. Kikkoman so that you know all the main highlights of these two fine soy sauces.
La Choy Vs. Kikkoman Comparison
| | La Choy | Kikkoman |
| --- | --- | --- |
| Origin | 1922 - Dr. Ilhan New and Wally Smith - Detroit | 1979 - Japan |
| Production | Diluted Hydrolyzed Soy Protein Sauce (Non-Traditional Brewing) | Traditional Japanese Honjozo Brewing |
| Bottle | Pourable Glass Bottle | Broad Bottomed Sloped Bottom Tapering Upward To Enlarged Spout With Signaure Two Hole Wide Lid |
| Classification | Chinese-American Dark, Thin Soy Sauce | Dark Thin Japanese Soy Sauce | Kokuchi Shoyu |
| Flavor | Richly Bold Sweet Umami Flavor With Lower Savory Intensity Than Kikkoman | Lightly Bitter, Sweet, Sour, Salty Soy Sauce With Strong Umami Flavor And Complex Depth Of Flavor |
| Ingredients | Water, Hydrolyzed Soy Protein, Salt, Corn Syrup, Caramel Coloring, Potassium Sorbate | Soybeans, Wheat, Salt, Water, Alcohol |
| Alcohol | Zero Alcohol Present | 1.5-2% Alcohol |
| Sizes | 10-Ounce & 15-Ounce Bottles | 5.1 Fluid Ounces/150 Ml, 8.5 Fl. Oz./ 250 Ml, 20.2 Fl Oz./600ml, 33.8 Fl. Oz./1 Litre, 54 Fl Oz./1.6 Litre Bottle |
| Method | Soy Molecules Broken Down Into Amino Acids Using Hydrolosis Then Combined With Water, Corn Syrup, Preservatives, Coloring, And Flavor Enhancer | Honjozo Japanese Brewing - Roasted Wheat & Steamed Soybeans Fermented With Koji Mold Creating Moromi Brine Which Is Left To Ferment For 6-8 Months Before Pasteurization, Filtering And Bottling |
| Availability | Broadscale Availability In The US | Global Availability, Generally Sold Everywhere |
| Affordability | $6.30 - $8 Per 10-Ounce Bottle | $5-$7 Per 5.1-Ounce Bottle |
| Serving Suggestion | Vegetables & Meat That Require Sweet Flavoring (Chow Mein, Chop Suey, Traditional Chinese Food) | Marinades, Sushi Dip, Stir-Fry Sauce |
| Considerations | Sauce Adds Unmistable Sweetness To Food | Very Low Level Of Sweetness - Vastly Different From Chinese Soy Sauce |
La Choy Vs. Kikkoman
Learn all the differences between La Choy and Kikkoman so that you always know which type of soy sauce suits your dish best.
Kikkoman
Many around America, Japan, and various other regions of the world know Kikkoman to be the original soy sauce, but in actuality, it's just a distinctly traditional Japanese variety with quality and flavor that far exceed most of the competition.
Origin
The Kikkoman Corporation has been manufacturing soy sauce since being founded in Japan on December 7th, 1917. Today, the company has offices and production units in Japan, Singapore, China, the Netherlands, Taiwan, Canada, and the US.
Production
Kikkoman uses a Japanese brewing technique called 'honjozo' to produce their famous soy sauce.
Bottle
Kikkoman's glass bottle is specifically designed to deliver a controlled flow of soy sauce. It is a highly effective design with two holes that lets you dispense exactly as much sauce as you need without the risk of messing. Simply block one hole intermittently to speed up or slow the flow.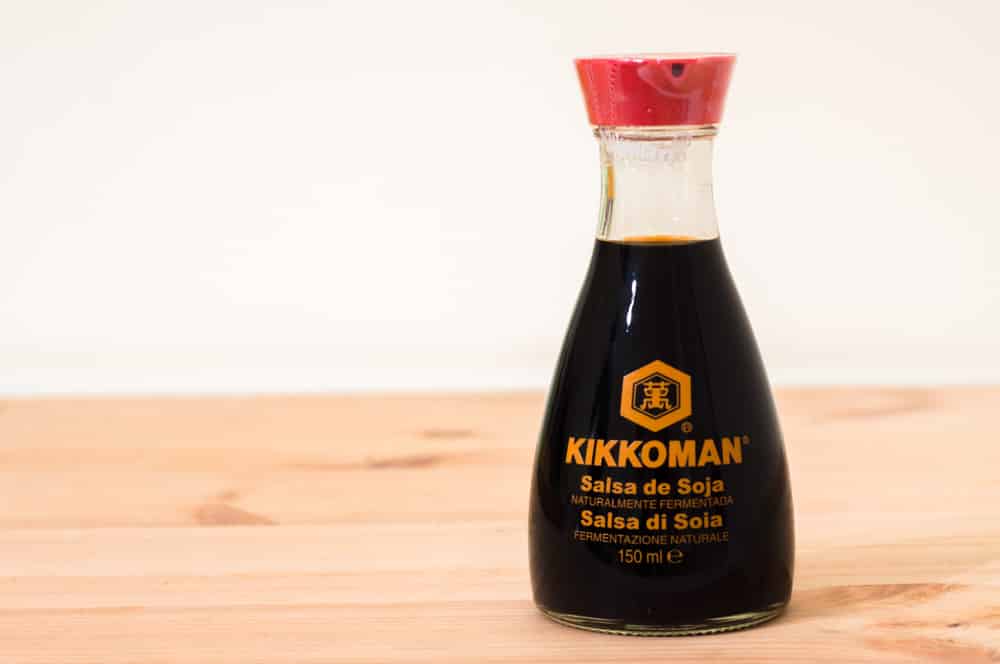 The company uses a sloped bottle design with a broad bottom tapering upward toward an enlarged spout.
Classification
Kikkoman Traditionally Brewed Soy Sauce is a dark thin Japanese soy sauce. More specifically, Kikkoman is a Japanese-style soy sauce called a 'Shoyu' of the dark variety, which is termed 'Kokuchi.' It is therefore termed a Kokuchi Shoyu or dark Japanese-style soy sauce.
Flavor
Kikkoman's soy sauce has sweet, sour, salty, and bitter flavors with an intense aroma and unmistakable umami undertones.
It's far more savory than La Choy's sauce, and it has a richer texture with a greater depth of flavor and more complexity overall, thanks to the natural brewing process.
Ingredients
As an all-natural soy sauce, Kikkoman contains soybeans, wheat, salt, water, and alcohol that form naturally during the fermentation process.
Alcohol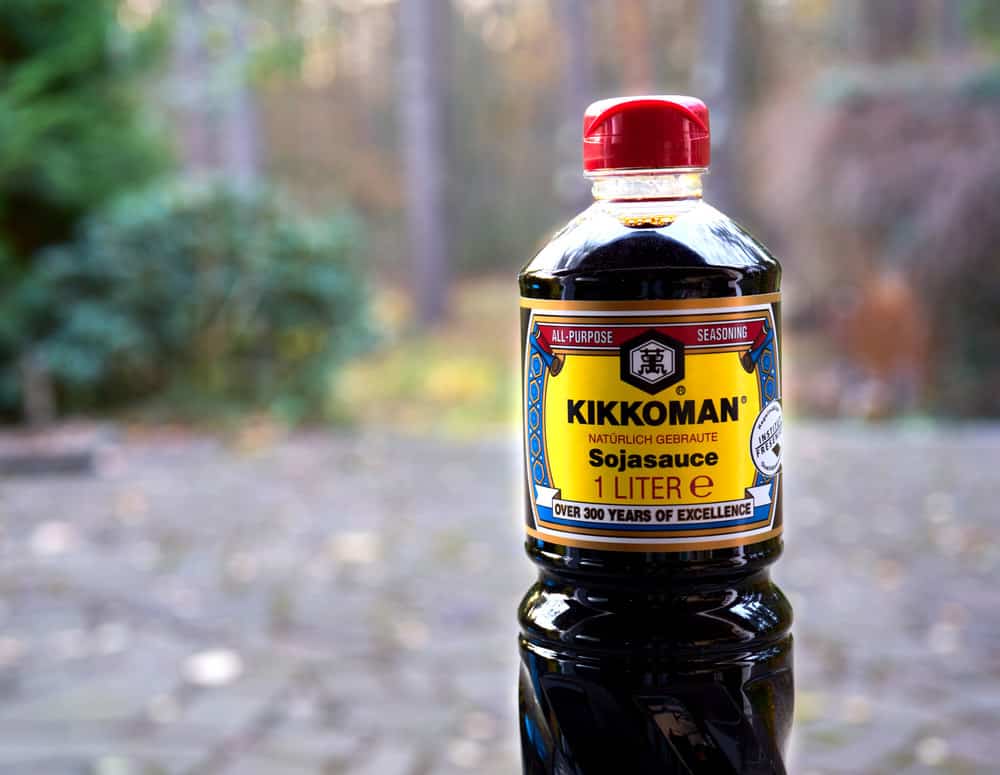 Kikkoman contains between 1.5 and 2% alcohol by volume. The variable alcohol content arises naturally as a consequence of the brewing process. Wheat starches break down into sugar and a small concentration of alcohol.
Just like the Mailliard effect brings out the roasted flavor of sugar fortifying the taste of the soy sauce, so does the alcohol enhance the flavor and aroma, which makes Kikkoman Soy Sauce so unique.
Sizes
The standard-sized bottle is 5.1 fluid ounces, 150 ml. There is also an 8.5 fl. oz./ 250 ml, 20.2 fl oz./600ml, 33.8 fl. oz./1 liter, and a 54 fl oz./1.6 liter bottle of soy sauce available.
Method
All Kikkoman soy sauce is brewed using the traditional Japanese method called 'honjozo.' This method involves roasted wheat and steamed soybeans fermented using koji mold.
The fermented solution is transferred to brining tanks which process the raw sauce to a semi-done liquid termed 'moromi.'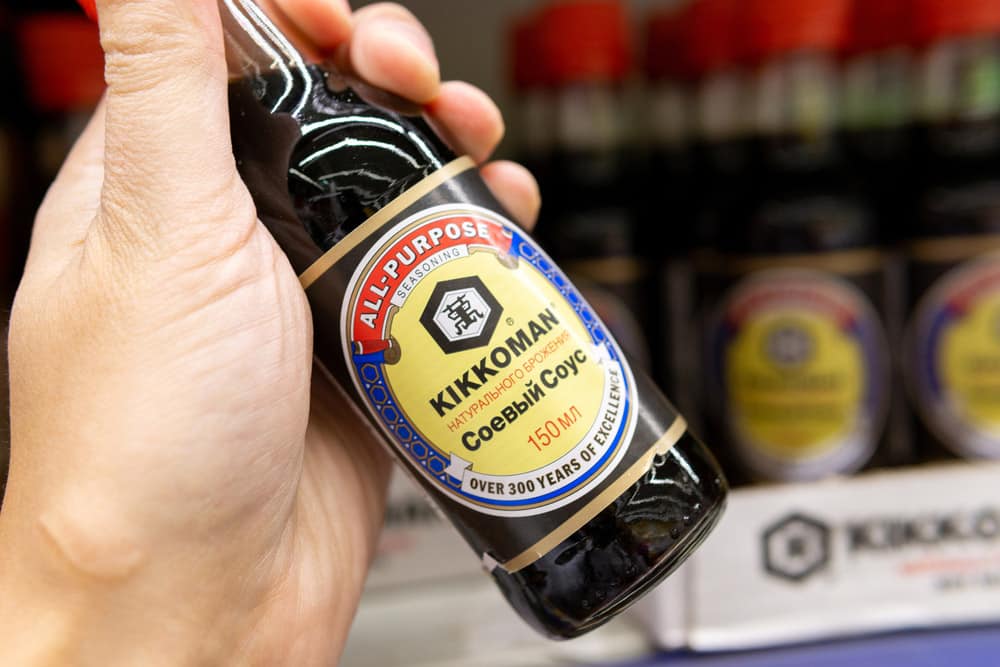 Finally, the moromi is left to ferment for roughly six to eight months, and then it is pressed in unpasteurized soy sauce. Kikkoman's soy sauce is then pasteurized, filtered, and bottled.
Availability
There is no other brand of soy sauce that is as readily available as Kikkoman Traditionally Brewed Soy Sauce. It's the most popular soy sauce in both Japan and the USA while serving as a leading choice in countless other countries as well.
With global reach and distribution to over 100 locations, few soy sauces can compare to Kikkoman's availability.
Affordability
The standard, smallest-sized bottle (5 fl. oz.) of Kikkoman Traditionally Brewed Soy Sauce retails for between $5 and $7 a bottle depending on where you're shopping and how many are purchased at a time.
Serving Suggestion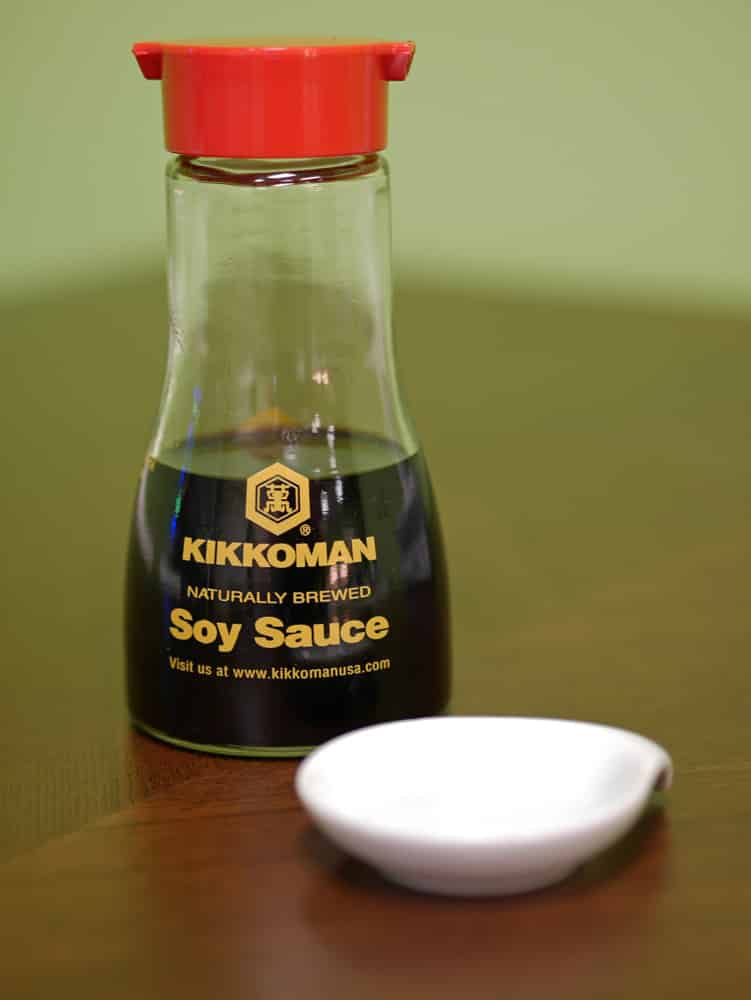 Soy sauce from the Kikkoman Corporation is ideal for marinating fish and meat. In addition, it can be used as a dip for sashimi and sushi, and it's excellent to eat with eggs. Stir-fries come out sensational when using Kikkoman.
Considerations
Don't expect the same sweetness that Chinese soy sauce offers. Japanese soy sauce has a far more savory profile overall.
La Choy
Just like Kikkoman is easily the most famous Japanese soy sauce, so is La Choy the most famous Chinese soy sauce in America. It may not be brewed traditionally, but it's packed with authentic flavor.
Let's take a closer look at La Choy soy sauce and how exactly it differs from Kikkoman's offering.
Origin
La Choy is a brand that was founded in 1922 by Dr. Ilhan New and Wally Smith. The Chinese-American company first started selling La Choy soy sauce and other products in a grocery store situated in Detroit that Smith owned.
By the end of the 1930s, La Choy had expanded its range to include a variety of food products not limited to soy sauce alone. Today, La Choy is owned by ConAgra Foods Inc.
Production
As a Chinese soy sauce that's mass-produced in America, don't expect traditional Japanese brewing like Kikkoman offers. Instead, La Choy is termed a non-brewed soy sauce that is essentially a diluted hydrolyzed soy protein sauce.
Bottle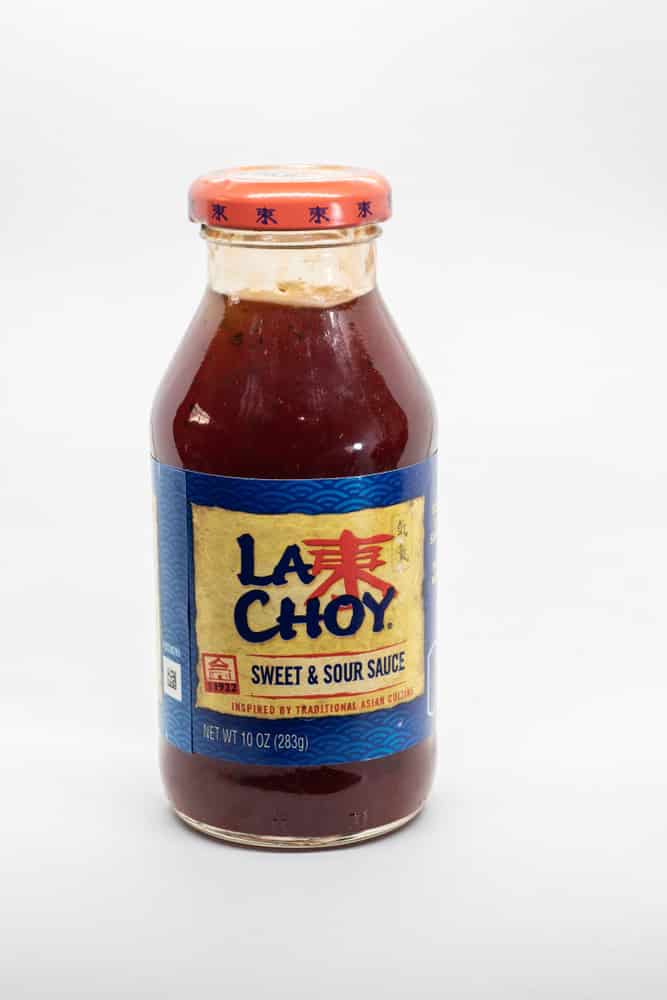 La Choy's glass bottle is well designed and easily pourable but doesn't offer Kikkoman's fool-proof pouring control.
Classification
La Choy Soy Sauce is a non-brewed Chinese-American dark, thin soy sauce that includes both preservatives and MSG.
Flavor
As a Chinese soy sauce, expect a rich, boldly sweet umami flavor that's tangy and rich without being as intensely savory as the sauce from Kikkoman.
Ingredients
Each La Choy Soy Sauce bottle contains water, hydrolyzed soy protein, salt, corn syrup, caramel coloring, and the preservative potassium sorbate.
Alcohol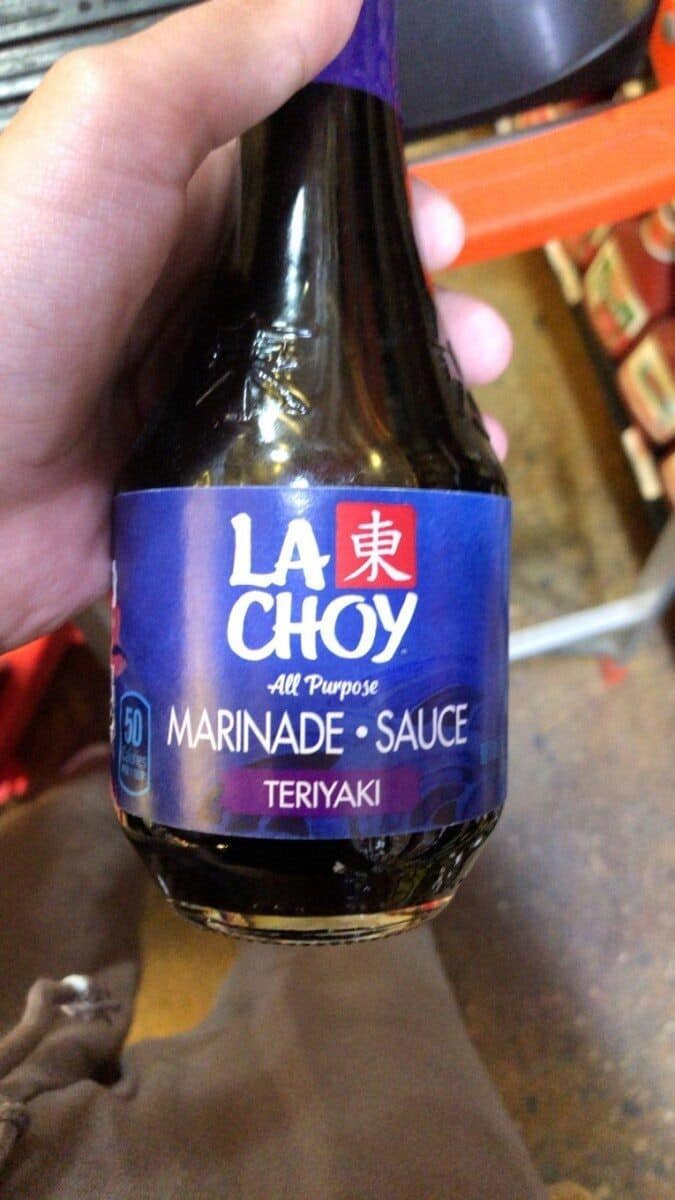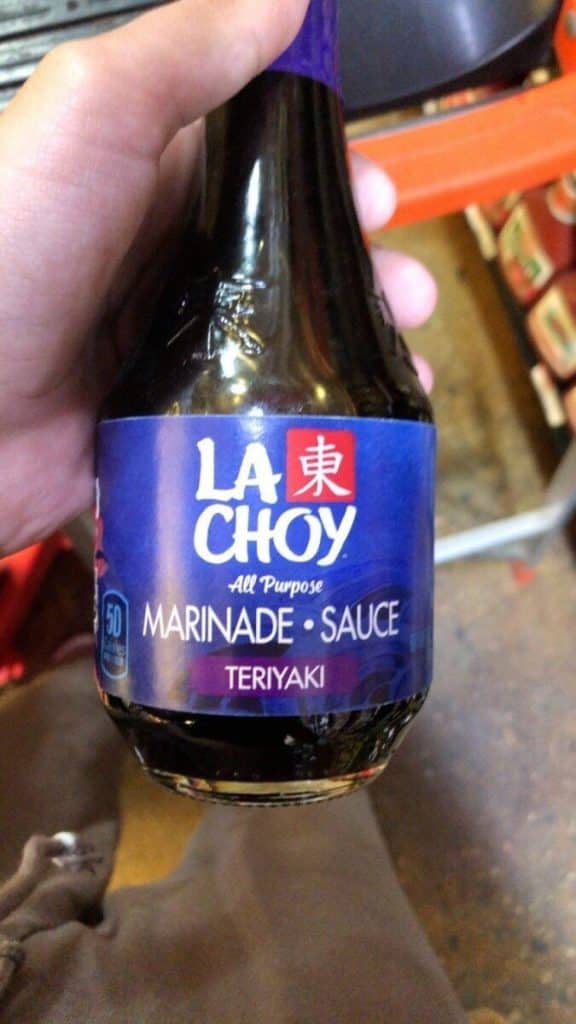 There is absolutely no alcohol present in La Choy's soy sauce or other sauces. The lack of natural fermentation prevents any alcohol from forming.
Sizes
La Choy offers their soy sauce in 10 and 15-ounce bottles.
Method
While the exact manufacturing method is a trade secret known only to La Choy, the company hydrolyzes soy by putting it through a chemical process that breaks down the soy molecules into amino acids with the distinctive umami flavor that we know.
The soy solution is combined with water, corn syrup, preservatives, coloring, and a flavor enhancer to thicken it and grant a pourable consistency.
Availability
You'll find La Choy products widely available across the United States. La Choy Soy Sauce is easily the most popular brand of Chinese soy sauce in America.
Affordability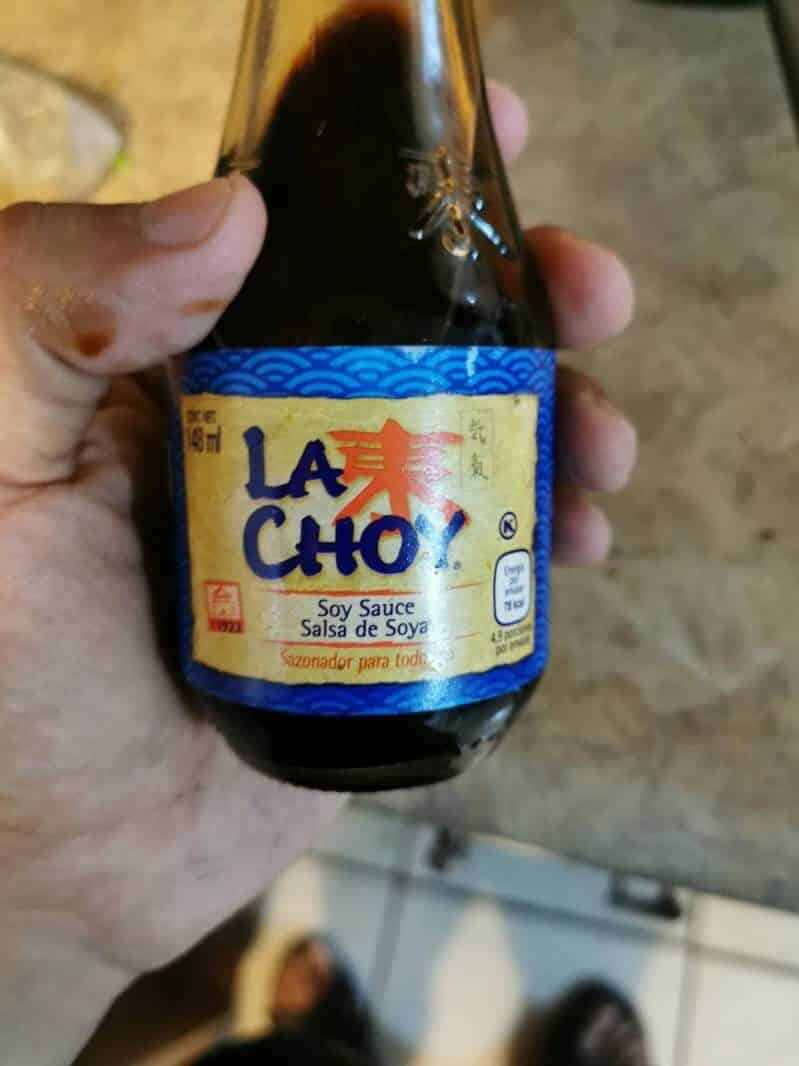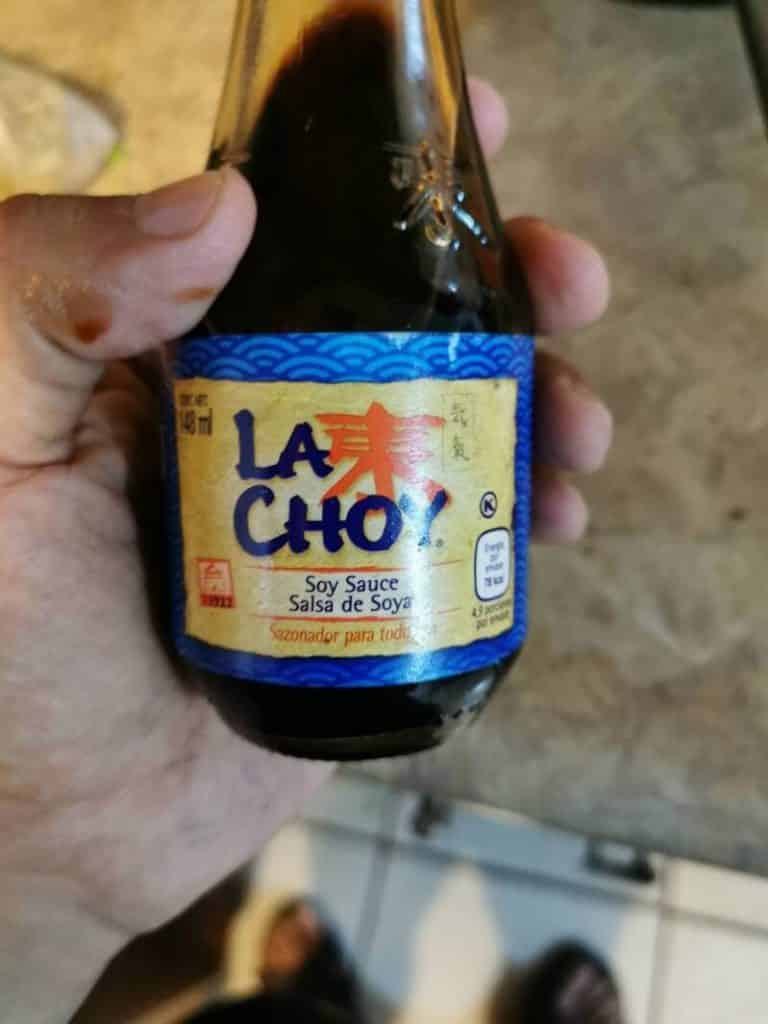 The 10-ounce bottle of La Choy Soy Sauce typically sells for anything between $6.30 and $8 a bottle, depending on where you're shopping and how many bottles you buy at a time.
Serving Suggestion
Some people add this soy sauce to vegetables, and it makes a perfect ingredient for Asian marinades. It's perfect for Chinese food and any Asian dish that calls for a sweeter soy sauce.
From chow mein and chop suey to sweet and sour foods, La Choy Soy Sauce is great. Fans love it on everything from salads to noodles.
Considerations
There will be a definite degree of sweetness added to anything that you use La Choy Soy Sauce in. Anyone familiar with Chinese food will know the sweet taste very well. Keep this in mind when trying to choose the best soy sauce for your dish.
What Is The Difference Between La Choy Vs. Kikkoman Soy Sauce?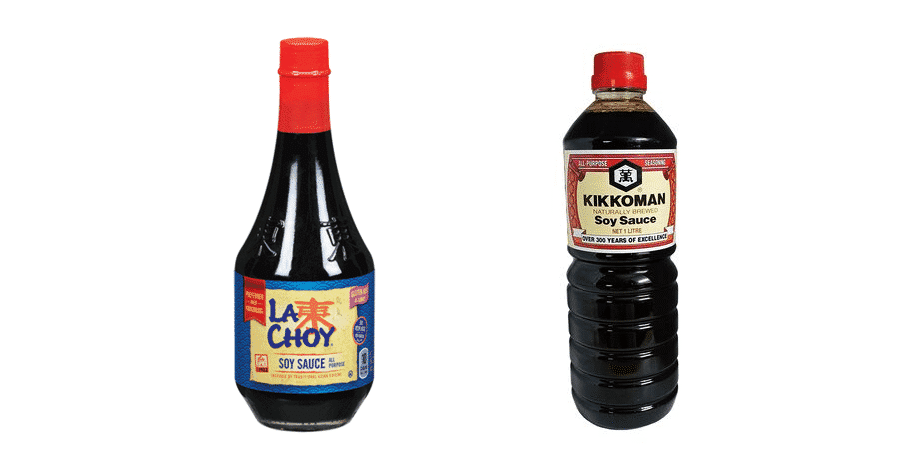 The main difference between La Choy and Kikkoman's soy sauce is that La Choy's sauce is a non-brewed Chinese-American soy sauce made from hydrolyzed soy, whereas Kikkoman Traditionally Brewed Soy Sauce is a Japanese soy sauce brewed using traditional methods from a combination of soy and wheat.
La Choy is sweet, while Kikkoman Soy Sauce is richer and more savory with far lighter sweetness.
Which Is Best Between La Choy Vs. Kikkoman?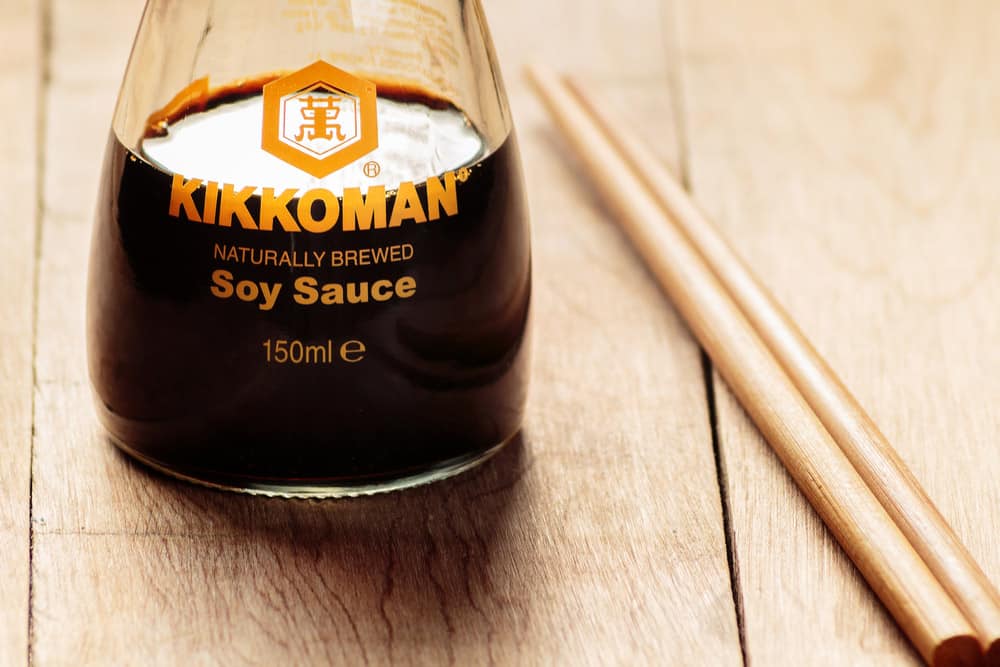 The best soy sauce between La Choy vs. Kikkoman depends on the flavor profile you're looking for. Kikkoman offers a richer, more savory sauce with a subdued sweetness and slight acidity thanks to the alcohol present, whereas La Choy supplies sweet, salty flavor with low pungency.
La Choy is best for Chinese food. Kikkoman soy sauce is typically best for everything else. Many describe the taste of Kikkoman's sauce to be more substantial and authentic than the hydrolyzed sauce from La Choy, but this is largely nothing more than a point of preference.