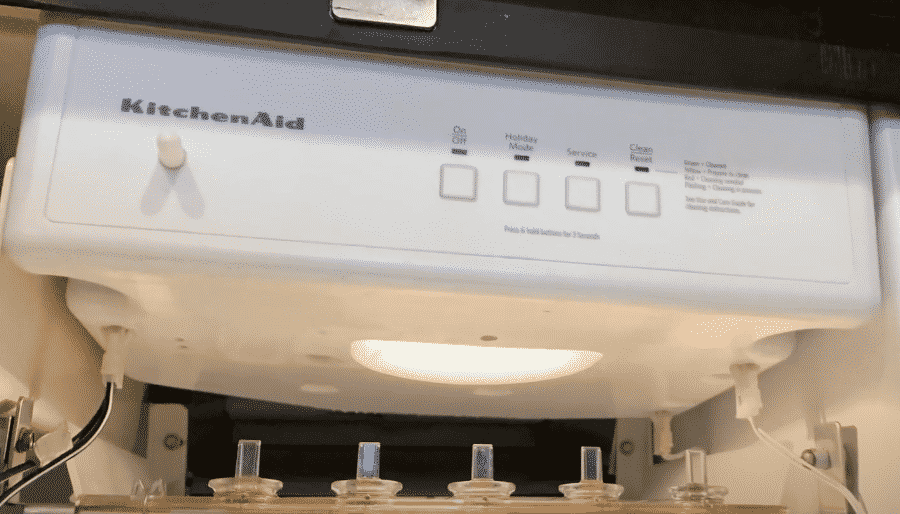 KitchenAid under-counter ice maker is used extensively in the households for making the bulk amount of ice without engaging Your refrigerator. However, sometimes there can be certain problems that cause the KitchenAid ice maker to fail at producing ice anymore. In such conditions, you might get annoyed but you can resolve this problem easily with a few troubleshooting steps.
First of all, you must make sure a few things are appropriate, and then you can suspect any inner problem with your KitchenAid ice maker.
How To Fix KitchenAid Undercounter Ice Maker Not Making Ice?
KitchenAid Ice Maker Mainstream Problems
There are a few problems that are mostly caused because of lack of attention or mistakes. That is why you must first make sure that everything is clear from your end.
If the KitchenAid ice maker doesn't work then check if the unit is plugged into a power outlet that works properly. You can check this by using a tester.
You can also check if the control is turned on and you haven't turned it off accidentally.
You must also check your room temperature and if it is above 55 Degree Fahrenheit then it is perfect otherwise your thermostat will shut down the ice maker due to low temperature.
Remove any blockage or kinks from the drain line that can block the flow of water that has to be drained from the KitchenAid ice maker.
KitchenAid Ice Maker Running But Failing To Make Ice
This is also a very common problem and for that, you must first make sure that you have turned on your ice maker.
You may also need to check that have you made a proper connection of the water supply to your KitchenAid ice maker
Water drainage can also be one of the reasons which make your KitchenAid ice maker unable to make ice. For this, you must make sure that you have tightened the drain cap which will prevent the water from draining immediately from the pan.
You must also make sure that there are no clogs and blockage in your drain line. If the drain line is damaged then you must replace it immediately.
There can be a possibility that the water fill tube has got some frozen water which is blocking the entry of water. For this, you can defrost your KitchenAid ice maker by unplugging it for some time. Defrosting can take about 8 hours.
You must also take care of the ice bin. And you should wait for about 10 to 8 hours after taking out the first batch of ice before removing the next ice batch. The KitchenAid ice maker will automatically shut down when the ice bin is filled up and can restart when there is more ice needed.
However, if you still find some problem then it is better to contact customer support of KitchenAid and they will assist you better in resolving your problem related to the KitchenAid ice maker. Hopefully, this blog will help you in resolving your problem.