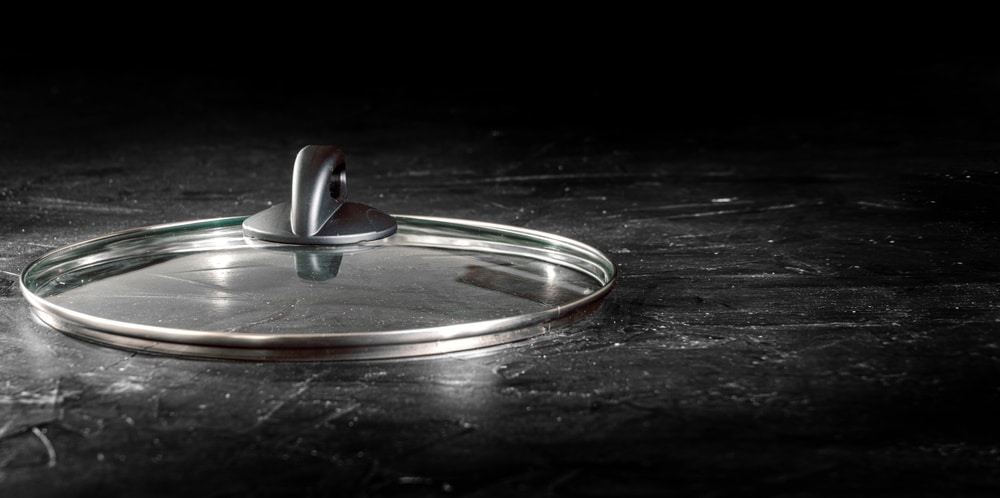 Oven bakeware can be made of glass, porcelain, clay, copper, or stainless steel. Whatever bakeware you choose, you've got to check the labeling to see that it is in fact oven-safe. Cooking on top of the stove and inside the oven are two different things entirely.
Most dishes suited for the oven come with a lid. This is because a lid is required for the success of many dishes, as the use of a lid during baking distributes the heat evenly throughout the dish. The lid also makes sure that your food inside the dish doesn't dry out.
Is Cuisinart Glass Lid Oven Safe?
But what about a Cuisinart glass lid? Is Cuisinart a brand that is safe to use in the oven? Do all their pots and pans come with lids? The Cuisinart collections that come with glass lids are –
We create amazing recipes. Gain FREE access to Miss Vickie's special recipes.
We won't send you spam. Unsubscribe at any time.
Advantage nonstick
Dishwasher-safe anodized aluminum
Professional series
Chef's Classic Nonstick Hard-Anodized
Chef's Classic
Advantage nonstick
Contour Hard-Anodized
Ceramica XT Nonstick
Nonstick Elements Pro Induction
Cuisinart glass lids – a necessary accessory to cooking
Cuisinart is a prestigious brand that is recognized universally for taking care of all your baking and cooking needs. Their glass lids are a necessary accessory for making all kinds of meals inside an oven.
Whatever cookware you use, an oven-safe glass lid will come with an oven-safe sign stuck on the packaging or on the cookware product.
A leading cookware company
Cuisinart is a full-service culinary resource, offering a broad range of stylish home appliance products. Today, their excellent products can be bought online and in stores around the world.
You can take your pick from four different cookware types: stainless steel, copper, aluminum, and hard-anodized aluminum. The cookware company offers a good range of stainless steel and non-stick cookware with a good-looking design that boasts shiny, polished looks.
The majority of the Cuisinart cookware collection is oven safe up to 500°F. But what about the lids? If you opt to use a lid, cooks will be thrilled to know that the glass covers are oven safe to 350°F, and the stainless steel lids can withstand up to 500°F.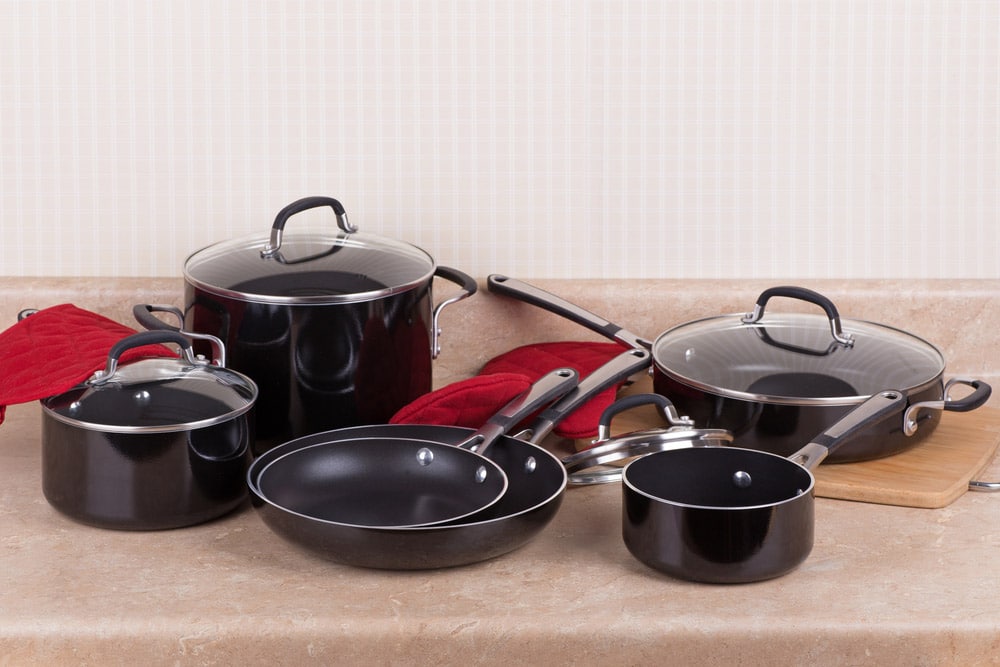 The lids from Cuisinart are robust, and you can use them with cookware in the oven, on the stovetop, or under a broiler. They are also safe to use in the fridge. An added bonus with the oven-proof glass lids is that you can always see what's happening with the food without removing the lid.
Cuisineart brings out their Professional Series collection, which comes with oven-safe tempered glass lids that have a stainless steel rim. You can bet that the lids fit snugly onto the cookware.
Glass lids keep food flavored and moist
With Cuisinart cookware, you can always be sure of getting the cookware and lid that can help turn your dish into a success. Apart from the Professional Series collection, take a look at the Classic Collection too as an example.
The cookware has a metallic exterior and stainless steel interior. You can expect wonderful gourmet meals from cookware like this. The solid stainless steel CoolGrip riveted stick handles always remain cool on the stovetop, and the tight-fitting glass lids ensure that no nutrients or moisture are lost.
Lids are made with tempered glass
It is heat-treated glass, which is stronger than regular glass. Tempered glass lids are the thing for oven cooking and baking, and they are heat resistant up to 350–375F.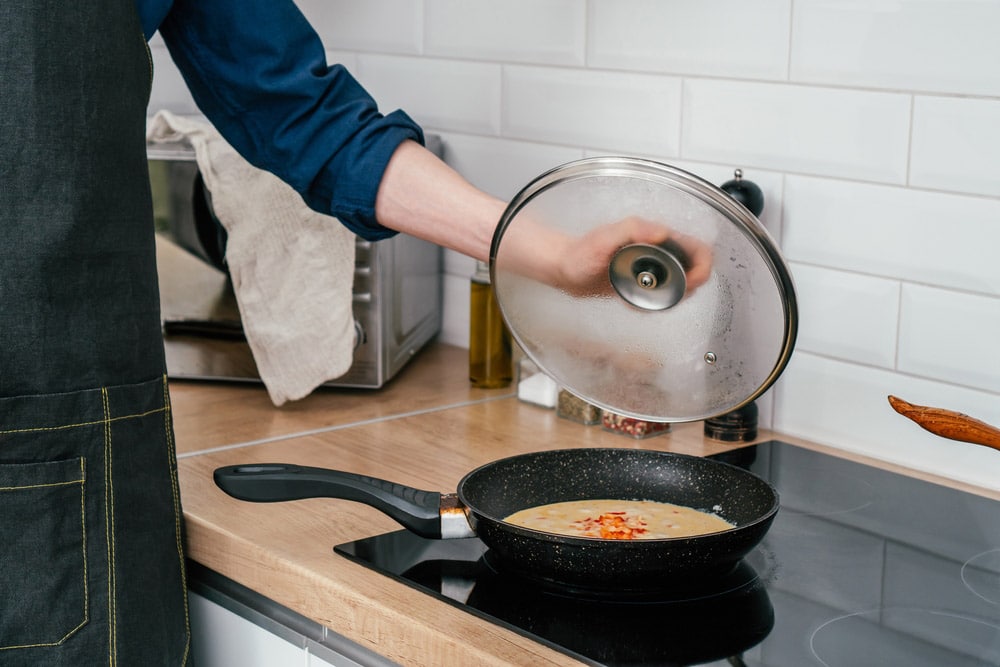 Tempered glass is safer than regular glass, because it shatters into tiny pieces instead of larger, sharp, dangerous pieces. The tempering process makes a tempered glass lid far more resistant to damage from higher temperatures.
Many people have reservations about putting glass in the oven. Cuisinart however, clearly states that its tempered glass lids are oven-safe up to 350°F. Always make sure you check out your Cuisinart lids carefully. What is the lid handle made from?
A glass lid can withstand heat, but check out the handle or knob of any glass lid and make sure it is also oven-proof. You always have to be careful with cookware, because it can happen that the actual pan or pot is oven-safe, but not the lid.
You have to be careful with lids because overheating in the oven can simply result in your glass lid shattering and you having to get rid of your food.
Replacement lids are available from the manufacturer
If your glass or stainless steel lids are damaged in any way, you can buy a Cuisinart replacement lid from the manufacturer. Cuisinart stainless steel lids are also oven safe up to 500°F. So the stainless steel lids are able to handle more heat than the glass lids.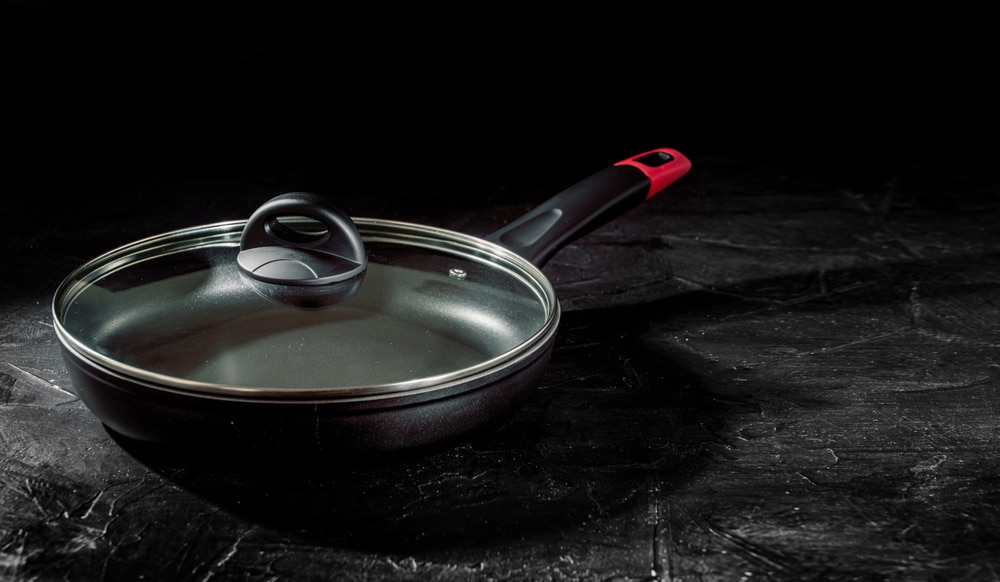 Follow the manufacturer's cooking instructions
Just because Cuisinart pots and pans and their lids are ovenproof, it doesn't mean that you can use any oven temperature. You have to follow the instructions that come with the cookware. This is to protect the ovenware and to also prevent any injury to yourself.
Never use your cookware in ovens where the temperature is higher than what the manufacturer recommends. Also, heating non-stick cookware and stainless steel is dangerous, as the stainless steel can warp and the non-stick cookware can release toxic fumes.
Also, never take a hot pan and its lid from the oven and rinse them off immediately with cold water. These drastic temperature changes can lead to what is known as "thermal shock," causing your bakeware to warp.
Rather, remove them from the oven, and allow them to cool down on their own, before washing them.
Quality cookware with sturdy glass lids
Good cooking relies a lot on having the best cookware. Those with a love of cooking rely heavily on Cuisinart cookware with its glass and stainless steel lids. The cookware and its lids are known for their ease of use and quality.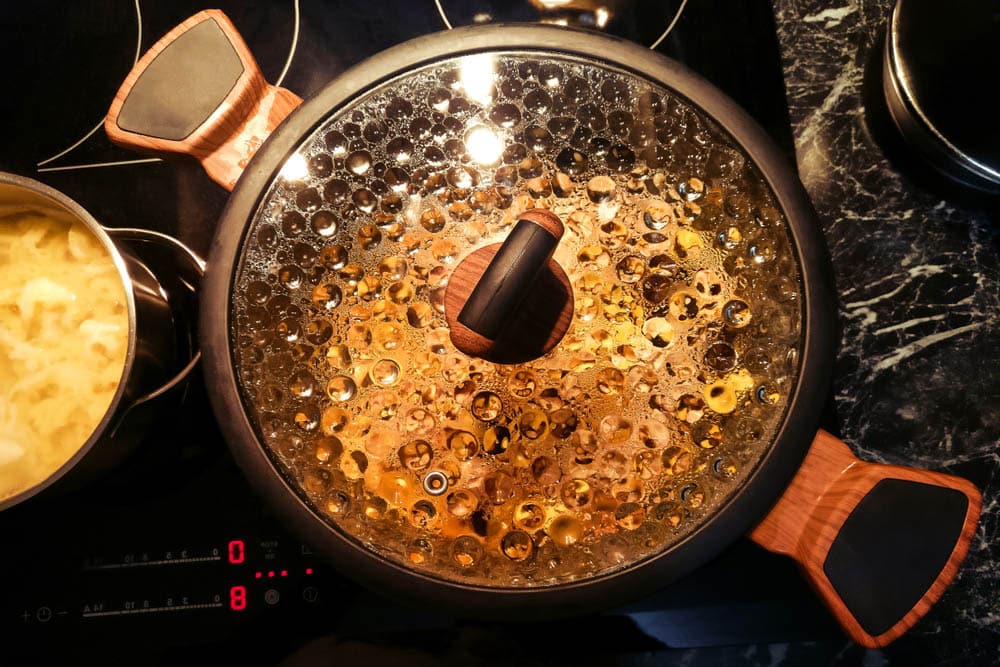 Take your pick from saucepans, stockpots, saute pans, and steamers, all with or without lids. The cookware and lids are for every kind of cooking you can think of, and for stovetops and ovens. When you ask the question, 'Is a Cuisinart glass lid safe for oven use?' the answer is yes, it is.
Cuisinart lids fit nice and tightly on the cookware to ensure tasty, nutritious food. The cookware and lids are made to meet high-quality standards that will last you a lifetime. They are for anyone looking for the best ovenproof cookware that can enhance their cooking outcomes.