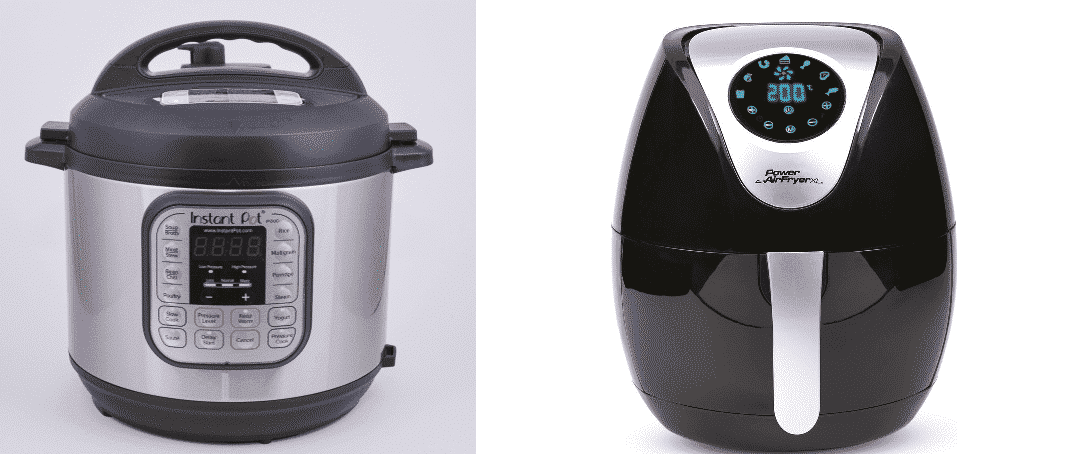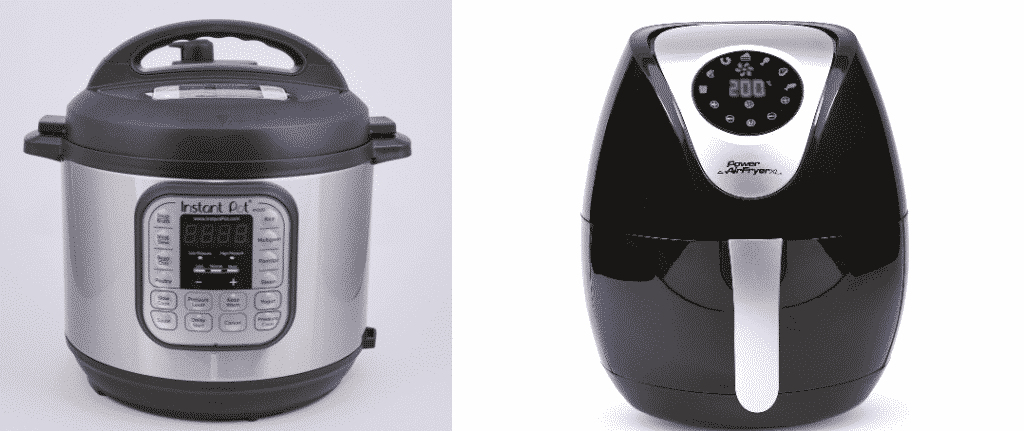 Buying a new kitchen accessory can be overwhelming. People do get intimidated by the various kinds of devices present in the market. The most common confusion they face usually includes this question "Is an instant pot the same as an air fryer?" If you're also confused about this, we are here to help you understand the difference between the two.
Is An Instant Pot The Same As An Air Fryer?
What's An Instant Pot?
We will first start by understanding what is an instant pot. Well, an Instant Pot is a new unique kitchen appliance. It is very versatile and comes handy for quick cooking. It has made cooking easier. With the help of an instant pot, you can cook all kinds of delicious food in no time.
If you start comparing an instant pot with your other kitchen appliances, you will notice that you can replace overall 7 different devices including pressure cooker, rice cooker, slow cooker, saute pan, yogurt maker, from your kitchen with just a single instant pot. An instant pot comes with a variety of cooking options which is why everyone loves it.
Cooking Food With Instant Pot
In an instant pot, the food is cooked Mehendi due to the steam and pressure which is built inside the pot. This team has a higher temperature than the flame so it cooks food faster than your usual pot. This way you can even cook the food in minutes that usually take hours to get ready.
With all of its amazing features, there are also some rules of using an instant pot. This includes a list of foods that can be easily cooked with an instant pot. The list may include chicken, beef, mutton, vegetables, Soup, noodles, eggs, rice, porridge, cakes, beans, and other multigrain items.
What's an Air Fryer?
An air fryer is modern equipment invented specially for deep frying food different food items. It is a healthy and a much safer way of deep-frying. Plus it uses less heat energy and an even lesser amount of cooking oil for frying all the food items. Unlike an important instant pot, an air fryer is mainly invented to fry items in a minimum amount of oil and give them a crispy delicious texture.
All the air fryers come with a special kind of food basket in which you put the food that you want to deep fry within the air fryer. This basket is made in a way to tolerate high heat and it can circulate the food to cook it in a much better way than a pan. This way the food gets tried equally from all sides and that too much quicker than in an oven.
Frying Food with Air Fryer
Well, it's a pretty clear rule that you can only fry different food items within an air fryer and not actually cook them. Yet there is a list of foods that can be fried using an air fryer. It includes different food items such as fries, fish, veggies, chips, chicken, cakes, muffins, egg rolls, etc.
So, do you still think "Is an instant pot the same as an air fryer?" I guess not.