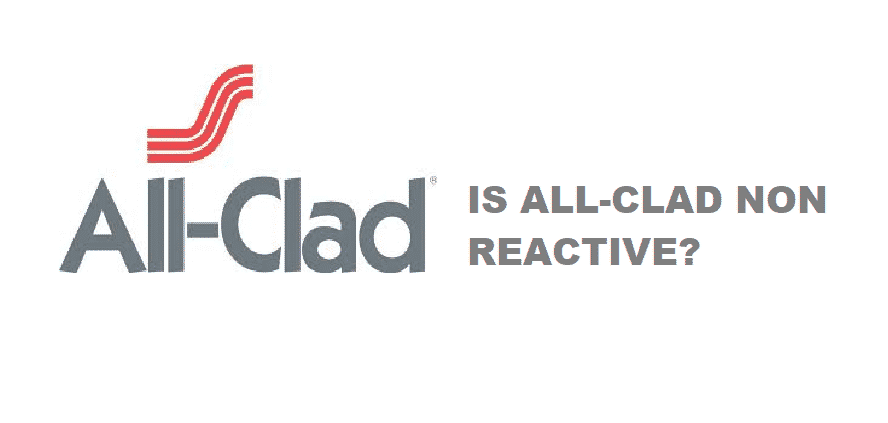 There is a variety of cookware offered by All-Clad including bakeware, different kitchen accessories, pots and frying pans. All of these cookwares are available with different features that allow you to cook easily in your kitchen. Along with different innovative ideas, All-Clad also makes cookware in different materials including stainless steel and Aluminium.
However, some people have this question: does All-Clad offer non-reactive cookware as well? For this, you must know what non-reactive cookware is.
Is All-Clad Non-Reactive?
What Are Non-reactive Cookware
You might have noticed that sometimes you cook a pie in the pan and when you are done finishing the whole dessert you see your pan is quite stained. You might have also noticed that few recipes mention using a non-reactive Pan for cooking certain ingredients. Well, non-reactive cookware is those which do not react to acidic ingredients that are present in your recipe. There is a lot of non-reactive cookware available in the market including stainless steel finish cookwares.
Stainless steel finish cookware is most common and famous for not decolourising when acidic ingredients are used in them. Many copper pans are very reactive and the finish and lining of the pan get worn off easily on contact with acidic ingredients. Reactive metals are not good for kitchen use as they can deteriorate easily. Not only it depends upon material but there can be a non-stick coating on the pans that make them non-reactive.
All-Clad Pans:
All-clad pans are made in different materials using mainly aluminium and stainless steel. All-clad mostly takes advantage of using aluminium and stainless steel together which makes the cookware more durable and fine. The best part about All-clad is they make a thick layer of aluminium that is sandwiched between thin layers of stainless steel. All of these layers of either metal are bonded under very high pressure which makes the pans very durable and long-lasting.
Apart from the long-lasting nature this also makes the distribution of heat very even when the food is in contact with non-reactive Stainless Steel material of All-Clad pans. One of the main reasons of All-Clad pans being more expensive than most of the pans that are available in the market is they are non-reactive and they come with a very finely bonded mix of aluminium and stainless steel.
Non-reactive All-clad Pans
All-clad pans are non-reactive because they have a sandwich of aluminium and stainless steel layer which saves them from reacting to acidic material. Other than this feature All-clad also makes sure that Aluminium is never on the inside surface of the pot. This means that the aluminium is not directly exposed to the food material because it's either sandwich between the layers of metals or its outside of the pot or Pan which makes your All-clad cookware non-reactive.
Hopefully, this blog helped you in understanding if your all-clad cookware is nonreactive or not and what non-reactive cookware does.