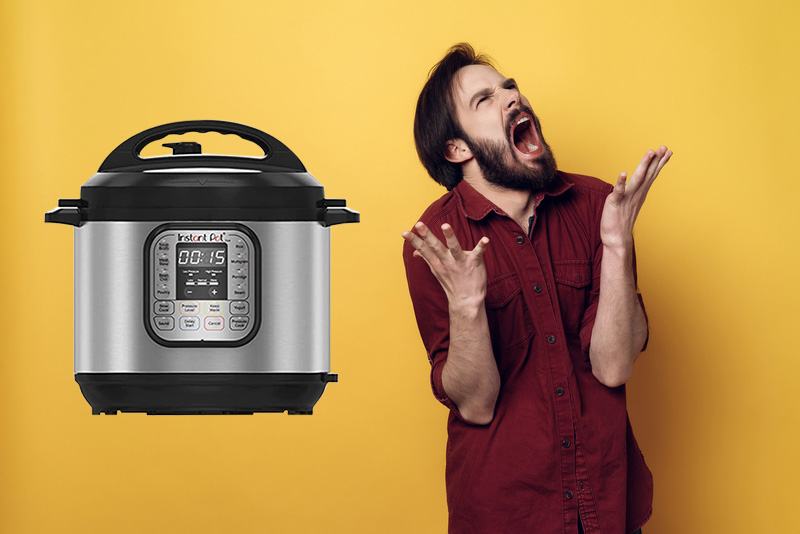 The Instant Pot is an essential piece of equipment for every kitchen nowadays. Essentially, it is a multi-cooker used for a variety of culinary purposes. Whether you want to slow cook, pressure cook, or steam your recipe, an Instant Pot can do it all.
With its all-rounder ability, it has become quite popular among chefs. From slowly cooked meals made in a flash to making yogurt and desserts, there are many reasons why you should consider buying an Instant Pot for your kitchen.
Be it soups, stews, or even tough meat cuts, an Instant Pot uses the right pressure and heat to prepare your meal in no time. However, like all other appliances, you may experience some hiccups at times using an Instant Pot.
One of the most common problems that chefs often face is that it does not open sometimes. It's a menace at times, and if you fail to open it, it will surely put your dinner down in flames. And if you have guests at your home, we can only send you sympathies.
Not to mention that if it happens while you are cooking something, your dinner will be wholly burnt. So, how to open an Instant Pot if it doesn't come off? This article intends to share some effective workarounds to try if your Instant Pot doesn't open.
Instant Pot Won't Open
Having a hard time trying to open your Instant Pot? Here is why it happens and how to open it.
Why Is My Instant Pot Stuck?
The answer to this question lies in general physics. Sometimes, it doesn't open when there is too much pressure inside your Instant Pot. It usually happens when you lock your Instant Pot and also put on the ceiling vent.
While chefs do it often while cooking, it may cause it to get stuck. When all pressure-releasing channels are blocked, it creates an air-tight situation as nothing comes out of the Instant Pot.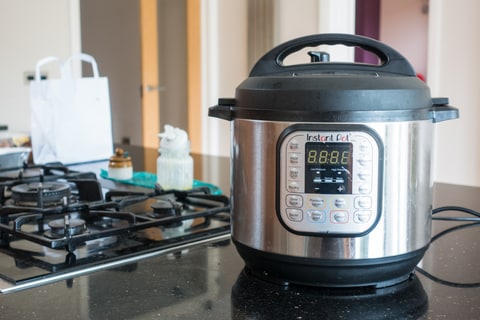 How to Open an Instant Pot If the Lid is Stuck?
So, if that's the case and the pressure inside the Instant Pot is the reason why it's not coming off, consider taking off the ceiling vent immediately. This will let air come out of your pressure, and you might be able to open it after some time.
Meanwhile, keep pressing that pop-up button to see whether it opens the Instant Pot or not. Pushing a pin or other similar object through the venting point of the lid is also a good idea and may work for you.
What Does the Company Suggest?
The manufacturer has suggested a few solutions if the lid doesn't open.
Press the Pressure Release Button
According to the Instant Pot's company guidelines, if you face difficulty opening the pressure release handle. First, press the pressure release button; this will vent out pressure from the pressure valve.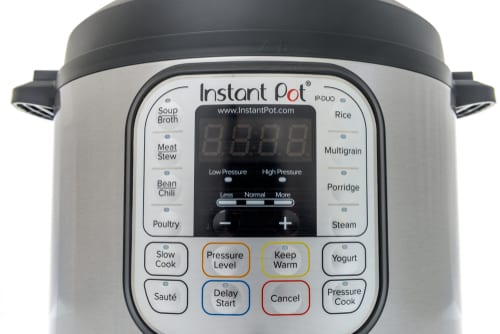 If it still doesn't open, keep repeating this for a while, and the chances are that you'd get your Instant Pot opened. Even if the lid of the Instant Pot doesn't come off, taking off the ceiling vent will surely make a difference and make it a bit easier to open.
Since the pressure is causing this problem, taking off the vent will release the pressure, and you may notice that it has become a bit more moveable even if it's air-tight. Now, consider taking a knife or some other thin object, and try sticking it on the sides of the lid.
This will move the lid from the place, forcing it open.
What If The Release Button Is Pushed Down?
Sometimes, the release button of an Instant Pot also gets pushed down. The release button was your best bet to get the pressure out of the pot, but what if it's pushed down and you can't push it? If that's the case, get a strong string and a pin or some other thin object.
Put the string on the pressure release button and push it down using that object. This way, you'd be able to wrap the string around the pressure release button. When you have the string wrapped around the button, it will give you a firmer grip, and you'd be able to take it out.
Use all your force and take the pressure release button out of the slot. If it doesn't work, consider using a screwdriver too. Considering the fact that a strong string is hard to pull forcefully, your hands may betray you.
So, get some object which is easier to handle, and wrap the string around it so you can apply force more conveniently. You may fail a couple of times, but this is the most effective solution to open the Instant Pot.
Once the pressure release button comes out, just press it to release the pressure, and the lid will open after several minutes. If you feel that using a screwdriver and other objects may damage your Instant Pot, using non-metallic things would be a better option.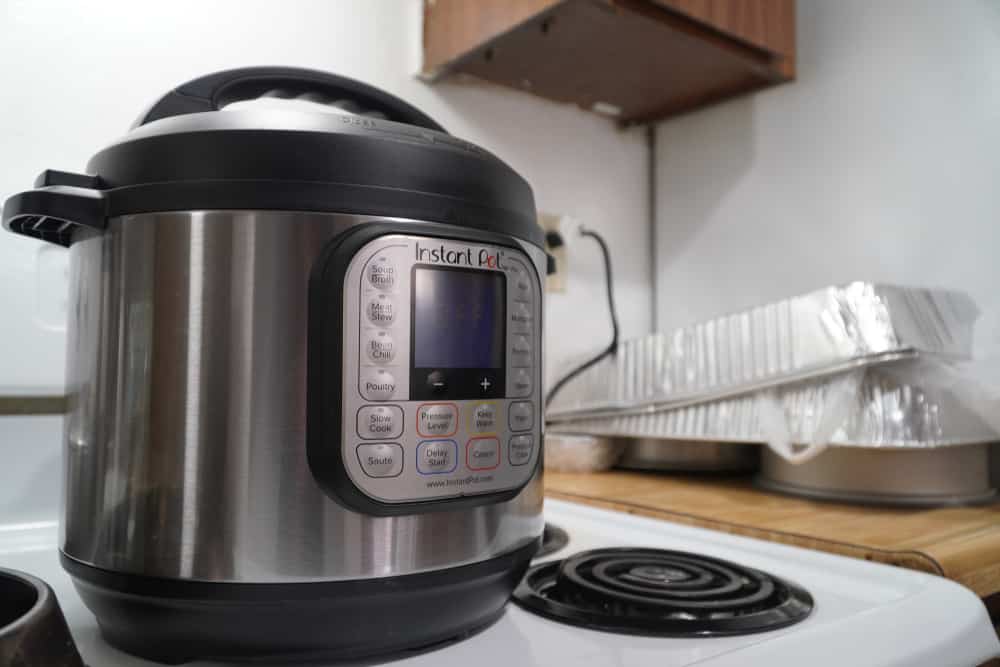 However, keep in mind that the object should be sturdy and thin enough. And yes, applying too much force recklessly with objects can backfire at times, and you may end up harming yourself or your Instant Pot (at the very least).
Storing The Lid And Instant Pot Separately
One way of ensuring that the lid doesn't get stuck is to store it separately from the Instant Pot. The Instant Pot will be covered with the lid while cooking.
But when not in use, you can always store them separately so that it doesn't cause any problem the next time you use your Instant Pot. Of course, how will the lid get stuck on the Instant Pot when they are not together in the first place?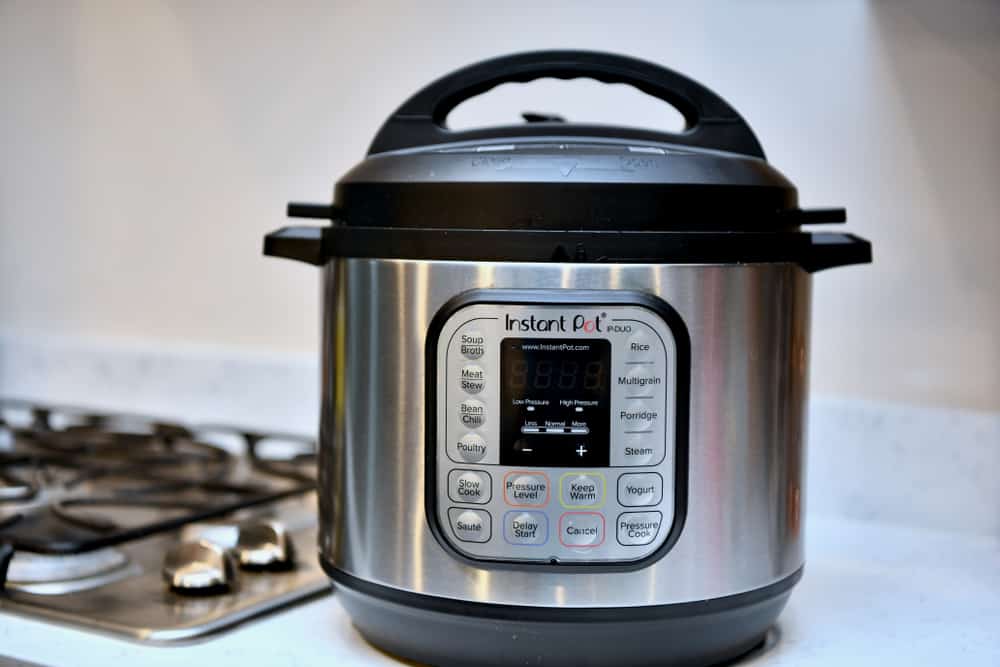 In addition to it, make sure that the lid of your Instant Pot is not clogged. Food particles or other debris may accumulate on the lid over time and cause this problem. As mentioned earlier, the Instant Pot is widely used in kitchens, and most homeowners use it daily.
So, more food particles will accumulate with more usage, and ultimately, the lid gets stuck sometimes. If you suspect that food particles are the reason behind the problem, consider washing your Instant Pot every time you use it.
Of course, it will consume your time, but this tedious task will surely make sure that you don't face this problem again. And yes, these tiny particles are easy to deal with early on, but delaying the cleaning will give them enough time to settle.
Once they settle, you'd have difficulty cleaning your Instant Pot.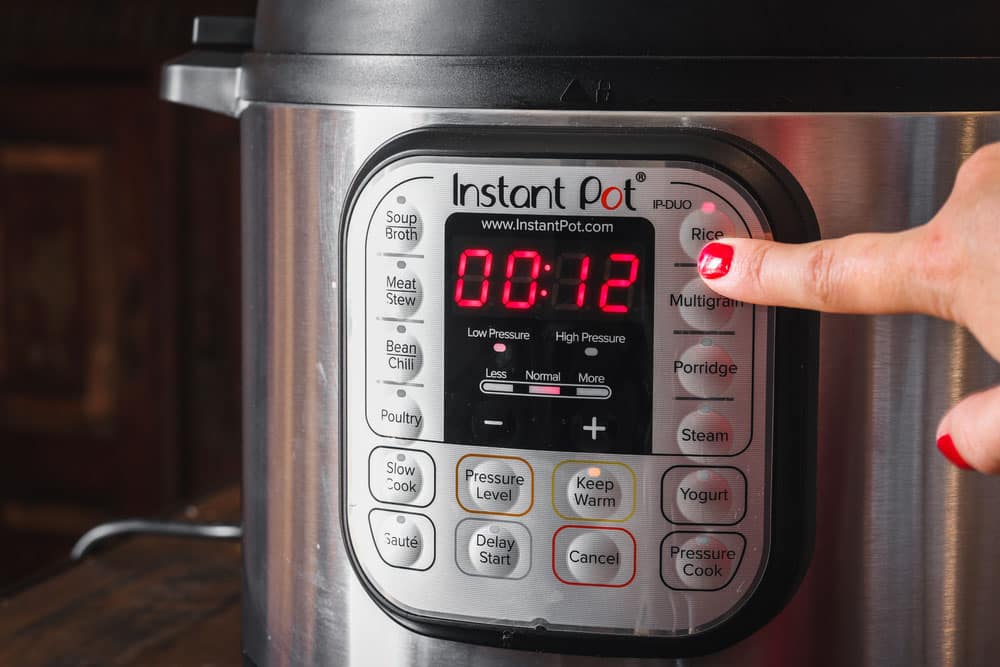 Another reason why your Instant Pot may not open is that the lock, gasket, or other components wear out over time. If you have been using the Instant Pot for a long time and have started facing this problem quite often recently, worn-out components may be causing it.
To fix your Instant Pot, reach out to a professional. They will inspect it thoroughly and do what needs to be done to fix the lid.
Is There Any Alternative Way To Open Instant Pot?
If you have tried all the remedies mentioned above and still cannot open your Instant Pot, there is an alternative method you can try. You have to press the pressure release button, which will release some of the pressure out.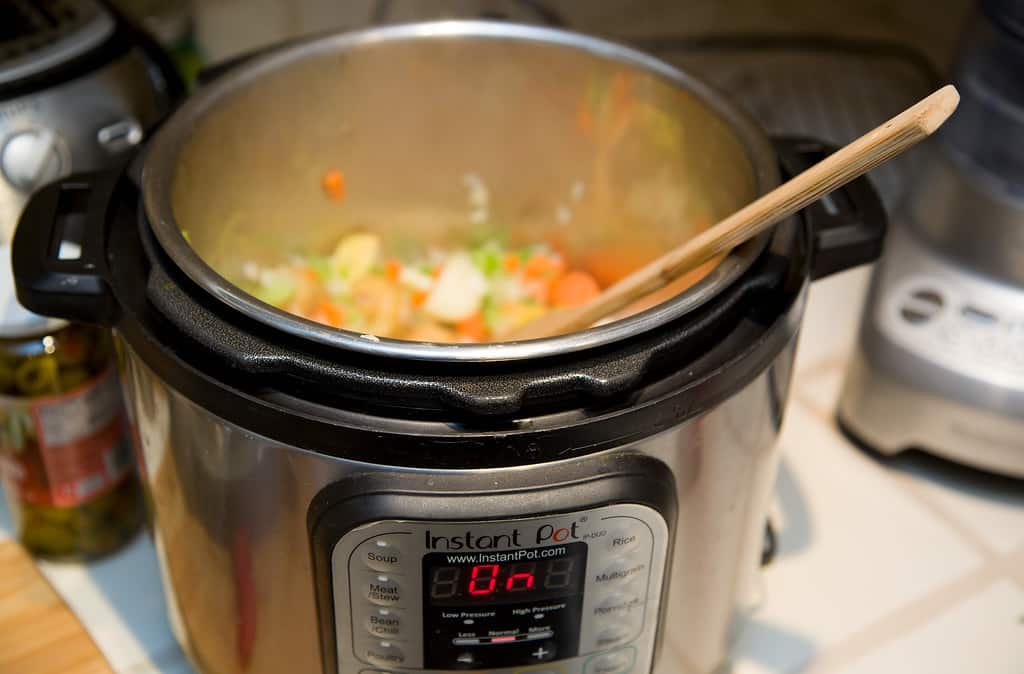 Then take the metallic scale and adjust it between the gap of both sides of the Instant Pot's handle and move it one by one. It is the method through which the handle moves and releases the pressure.
However, remember that the material inside may spill out if you don't handle it carefully. Without a shadow of a doubt, Instant Pot in many kitchens is a blessing. However, it can become a curse when you can't open this up.
Plausibly, it is difficult to say which method goes well with you. You may apply many techniques mentioned in this article or try your own, but there is no guarantee that they will work. However, it is seen that these techniques do work most of the time.