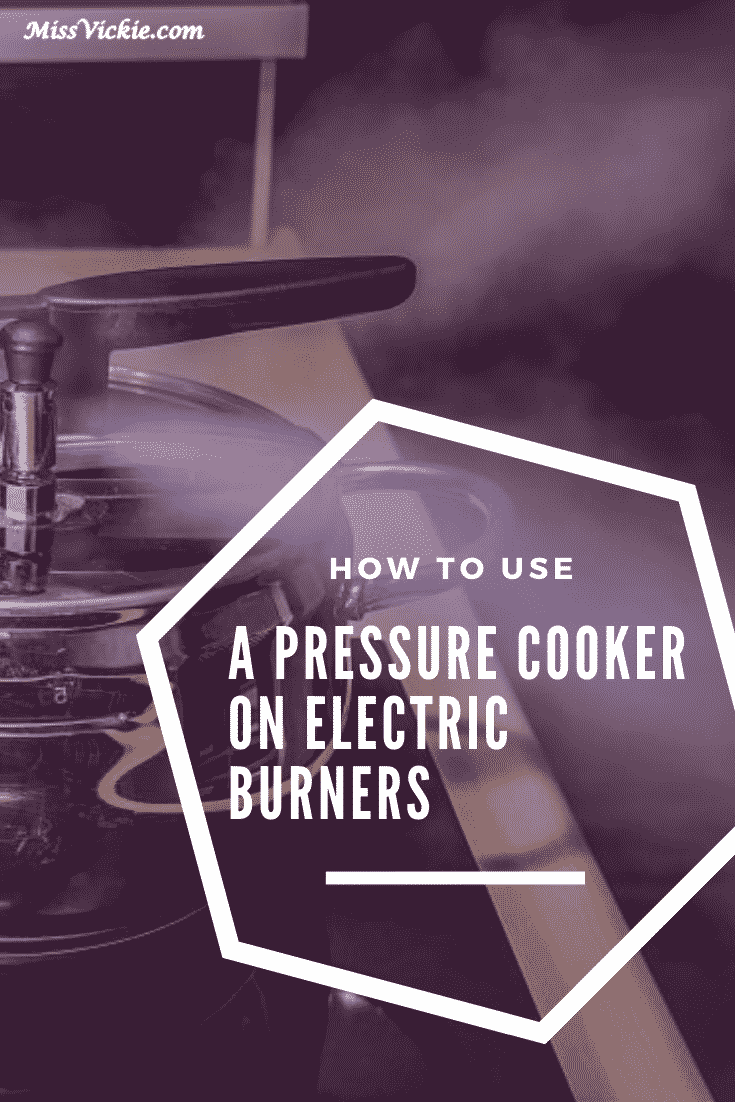 The great thing about pressure cookers is that they can be used on an array of heat sources whether you are using gas, induction or electric cooktops. But you should know that each heat source used affects pressure cookers differently. For instance, the speed of induction cookers or the slowness of electric cooktops can impact how the pressure cooker performs.
How To Use A Pressure Cooker On Electric Burners
Please note that although the pressure cooker can be used easily on any heat source, most pressure cooker recipes out there as well as most timing charts created, are designed for pressure cookers that are being used in optimal conditions. These optimal conditions consist of proper heat and temperature control as well as the time predicted for the pressure cooker to reach pressure. To put it plainly, most pressure cooker recipes and timing charts are designed for pressure cookers that are being used on gas cooktops.
Using a pressure cooker on electric burners
Electric burners are designed to heat up efficiently in a matter of seconds as well as turn off immediately. However, you will find that most ceramic covers do not turn off immediately, which means that any cookware that is placed on the electric coil will also continue to heat up.
This is an important consideration when using a pressure cooker because since the cooker is typically brought to pressure when exposed to maximum heat when it finally reached pressure, the cook is supposed to turn down the heat from the source to the lowest setting for pressure to be maintained.
Refusing to turn down the heat can result in scorched dishes or worse, it can cause the secondary pressure release valve to become activated, which will release huge amounts of vapor to stop the pressure from building any further than the pressure cooker can safely tolerate.
To use a pressure cooker safely on an electric burner, consider removing it from the burner to allow it to cook once it reaches pressure. If you do not remove the pot from the heat, it will continue to insulate the electric burner, which will reduce its ability to cool down considerably. Your pressure cooker should be able to maintain pressure even when it is removed from the heat source. Once it starts cooling, you can return the pressure cooker back on the burner but you should ensure that it is set to the lowest heat setting in order to complete the cooking process.
Better yet, if your stove has more than 2 electric burners, turn on a different burner at very low heat while bringing your pressure cooker to pressure. Once you are sure that pressure has been reached, remove the pressure cooker from the high heat burner and transfer it to the low heat burner and start watching the pressure cooker time to complete the cooking process.
Alternatively, you can try to use a gadget known as a flame tamer or a heat diffuser that will make it a lot easier to control the temperature of the burners. Flame tamers and hear diffusers are easily accessible for purchase in most stores that specialize in camping or barbecue equipment.