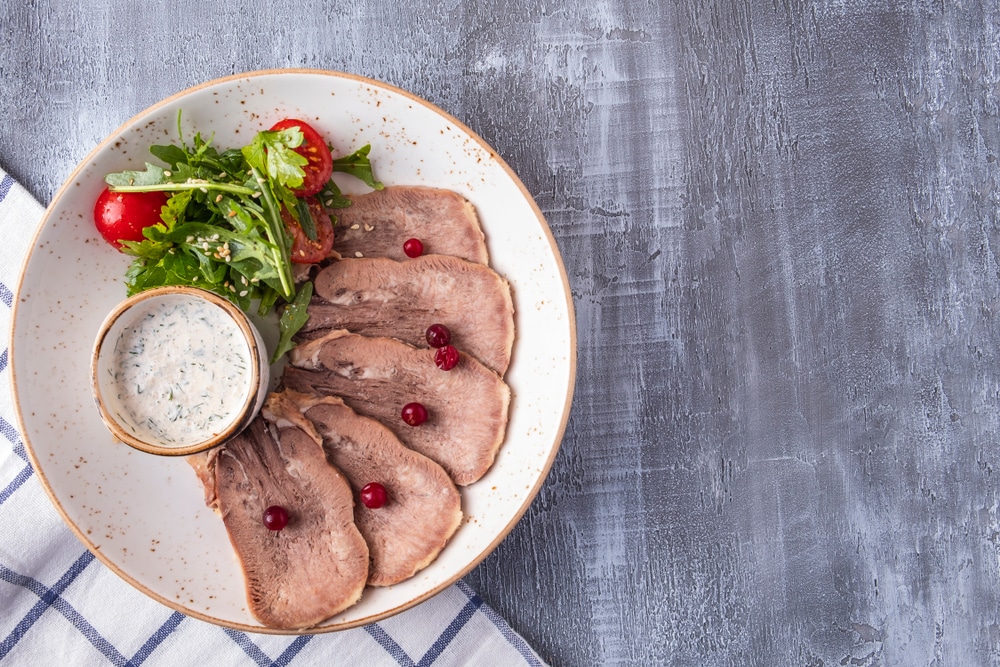 Beef tongue is not a commonly cooked meat but you won't regret trying it. It is easy to cook, especially if you have a pressure cooker or Instant Pot.
This cooking method yields tasty, tender, rich, and moist meat. If you've never made it before, give it a go and see how versatile this cut of beef is.
What does beef tongue taste like?
We have to admit, beef tongue doesn't look very appetizing and some may wonder if it tastes strange. Not at all! It has a typical beef flavor but has a softer, melt-in-the-mouth texture reminiscent of paté.
It has a rich, savory, meaty flavor that pairs very well with mustard and pickles.
How do I use and serve beef tongue?
Beef tongue is versatile and may be served hot or cold. It is best served thinly sliced or shredded. Here are some of our favorite ways to use it:
Use it in sandwiches with mayonnaise, mustard, pickles, or sliced tomato. It is good with slices of onion too.
Shred the tongue meat and use it in tacos with salsa, cilantro, and shredded cheese.
It works as a protein when shredded into your usual salad. Think avocado, lettuce, onion, and tongue. It is great in a tomato-based salad too.
To serve it hot, make a hash with boiled chopped potatoes, fried cabbage, and fried carrots and onions.
Cold tongue is delicious in wraps with spicy mayo and shredded lettuce or coleslaw.
Serve it as part of a cold-cut platter with salads for the perfect summer picnic.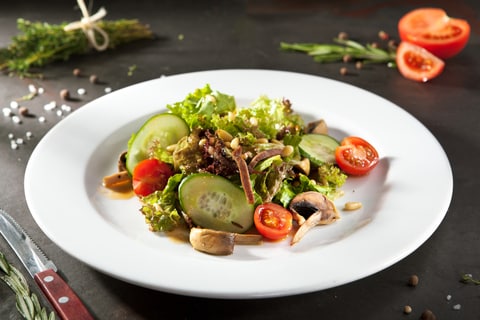 Is Beef Tongue Nutritious?
Yes, beef tongue is a great protein source and also contains good amounts of vitamin B12 and zinc, plus iron and potassium. While it is nutritious, the tongue is not lean meat so it shouldn't be eaten too often.
How To Cook Beef Tongue in Pressure Cooker
It's really easy to cook tongue in your pressure cooker so please don't be daunted because it's unfamiliar.
Put the tongue plus a peeled, roughly chopped onion and carrot into your pressure cooker. Add a bay leaf or two and a few peppercorns. Add a teaspoon of salt. The tongue will look strange and unappetizing because it will still have

its thick skin on

. Don't worry, we'll take care of that once it's cooked.
Add enough cold water to cover everything – about 4 liters.
Put the pressure cooker lid on and set the valve to seal. Set the pot to

high pressure

and the timer for

90 minutes

. Allow it to cook for the allocated time. Once done, allow the pressure cooker to

cool and depressurize naturally

. This should take about

half an hour

.


Remove the lid and remove the tongue from the cooking liquid. Allow it to cool until you can handle it, then, with the help of a sharp knife,

peel the tough outer skin off the tongue

. Throw this away along with the cooking liquid.
Use the meat as per the recipe you have chosen. The cooked meat will keep in the fridge

for four days in an airtight container

. You can also freeze it for up to

three months

.