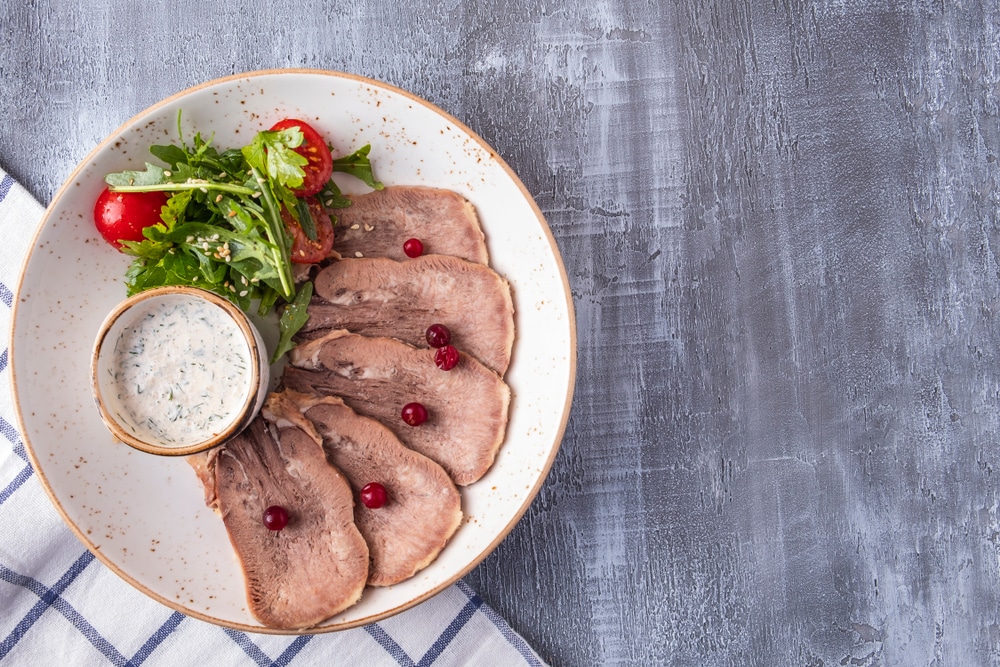 Beef tongue is not commonly cooked but they are very tender rich and moist when you cook them in a pressure cooker. We have a great recipe for you to cook this cow tongue incredibly.
It doesn't matter if you have cooked beef tongue before because it is an easy recipe. This recipe requires only a few minutes for preparation in the instant pot or pressure cooker. You can also try these beef tongue recipes along with some sidelines and in different ways.
4 Ways to Try Beef Tongue Recipe
You can try a beef tongue assembled in a taco. It is very yummy to serve the tongue meat along with the tortilla. Now top it with some diced onion and tomato sauce.
You can also try it with the salad. It depends on what type of veggies you like in the salad but you can talk to your salad with this beef tongue made. Along with your salad, you can have a sufficient amount of protein with this beef tongue.
Stew is also a good idea to try your beef tongue. You can also customize this recipe by adding different veggies like potato carrot and onion.
Sandwiches always taste good when you add me to it and beef tongue meat can make it more delicious. You can add some garlic Mayo along with onions to enhance the taste.
How To Cook Beef Tongue in Pressure Cooker
This recipe is a foolproof recipe for cooking tender and tasty beef tongue. Instant pot pressure cookers are one of the best tools to have in your personal use, especially when you want to cook tougher meat and related meals.
It is practically very easy to cook tongue made in a pressure cooker.
All you have to do is combine the required vegetables that are onion and carrot.
Then add the basic spices including pepper and salt in a pot full of water. The water should be about four quarters.
Cover the lid of the pressure cooker and Seal all the pressure valves. Turning the pressure to the manual can make it high.
You have to cook that and meat in a pressure cooker for about 90 minutes until it softens completely.
After 90 minutes you have to depressurize your pressure cooker so that your meat can cool down. The depressurizing process will take about 20 to 30 minutes.
Now when you send the meat has cooled down, peel the tongue meat, and yes, it's done and you have created a wonderful beef tongue recipe with the help of your pressure cooker.
Hopefully, this tongue beef recipe helps you in deliciously cooking your tongue meat.