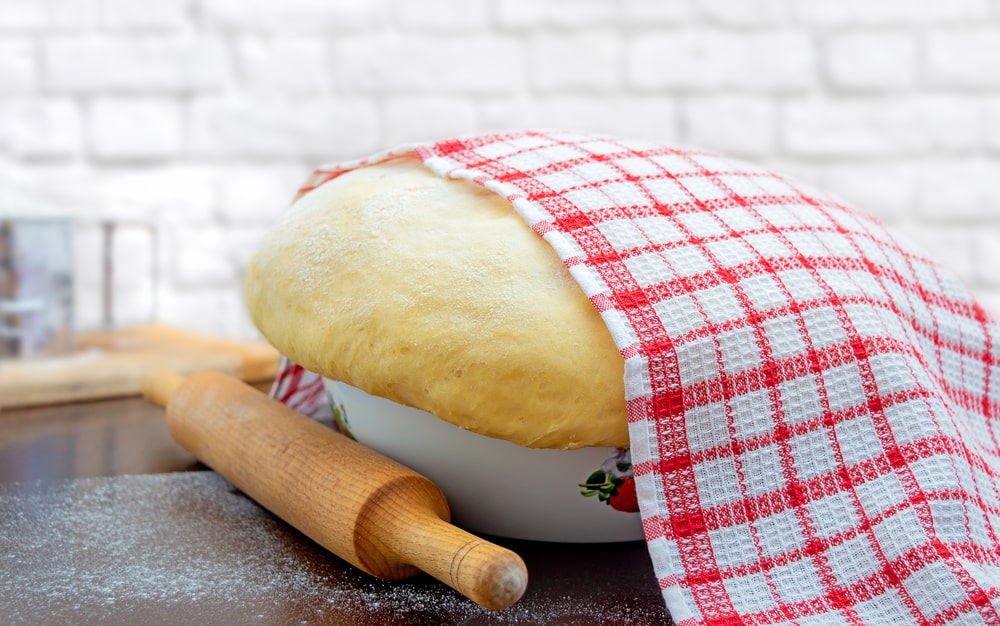 With each passing day, the kitchen tools and appliances progress, and new technologies are launched. Given this advancement, food processors and stand mixers have come out and are making cooking easier for people. However, when it comes down to selecting one for making dough, people find it challenging to select one kitchen appliance. So, with this article, we are sharing a comparison between food processors vs. stand mixers for dough. Let's check out the details!
Choosing Between Stand Mixer vs Food Processor For Dough
Kneading dough is a serious business because a bit of over-kneading or under-kneading will result in bad food. So, choosing between these two appliances depends on which dough you have to knead. So, let's check out different types of dough and the ideal appliance for that!
Kneading Dough
When it comes down to dough, they require proper kneading to add air and create gluten (yes, the one that creates a structure for pizza or bread). Be it a food processor or stand mixer, both of them help speed up the kneading process and take away the mess. The dough-sufficient food processors are designed with a plastic blade, but some also have a metal blade for quick slicing and mixing. It helps eliminate overheating, and rapid functionality will ensure proper and even mixing of dry and wet ingredients.
Since food processors tend to spin at higher speed, the dough will be kneaded within a minute or two. On the other hand, the stand mixer is time-efficient since it uses a hook for kneading the dough. While using a stand mixer, you have to knead until the bowl's sides are clean and clear. At this point, it's needless to say that both of them are fine for kneading bread. However, if you want speedy kneading, you can opt for a food processor. On the contrary, if you are making bread, a stand mixer is perfect.
Pasta Dough
Everyone who is a fan of pasta would know that fresh pasta tastes the most delicious. In the majority of cases, the pasta dough is made with eggs and flour, which can be turned into a supple and soft dough with any of these appliances. However, we prefer stand mixers because they are designed with special pasta attachments and can create/press/cut different shapes of pasta. For this reason, a stand mixer with pasta attachments will take an edge over a simple food processor.
Pastry Dough
Pastry dough is made for scones, croissants, empanadas, and pies, and it's quite easy to make it in a stand mixer as well as a food processor. This is because both of them are designed with metal paddles and blades for cutting through ingredients. However, every food item wants a specifically kneaded dough. For this purpose, you can depend on a stand mixer because they have different speeds that deliver control over kneading the pastry dough.
At this point, we do want to add that batch size is always an important factor. For instance, if you want to make several pastry items, a stand mixer will have a bigger capacity and will ensure flaky and tender pastry. On the other hand, a food processor is great at cutting dry ingredients and is suitable for crumble toppings and galette dough.
Cookie Dough
Be it stand mixers or food processors, both of them are great at kneading perfect cookie dough. However, a stand mixer has become a preferred choice because they provide proper aeration. For instance, you can cream sugar and butter to make the perfect cookie dough. Not to forget, stand mixers have a bigger capacity to ensure you can bake more cookies at once. On the other hand, if you want to make a few cookies, a food processor will do fine. To summarize, both of them work fine, and the only difference is how much cookie dough that you've to make.
The Bottom Line
When it comes down to selecting between food processors and stand mixers, both of them do a fine job at making dough. Sure, both of them have benefits over each other when you have to knead a specific type of dough. For the most part, a stand mixer is a promising choice because it's designed to whip up the ingredients and knead the dough while the food processor does the blending, chopping, cutting, and slicing. So, which one will you choose?