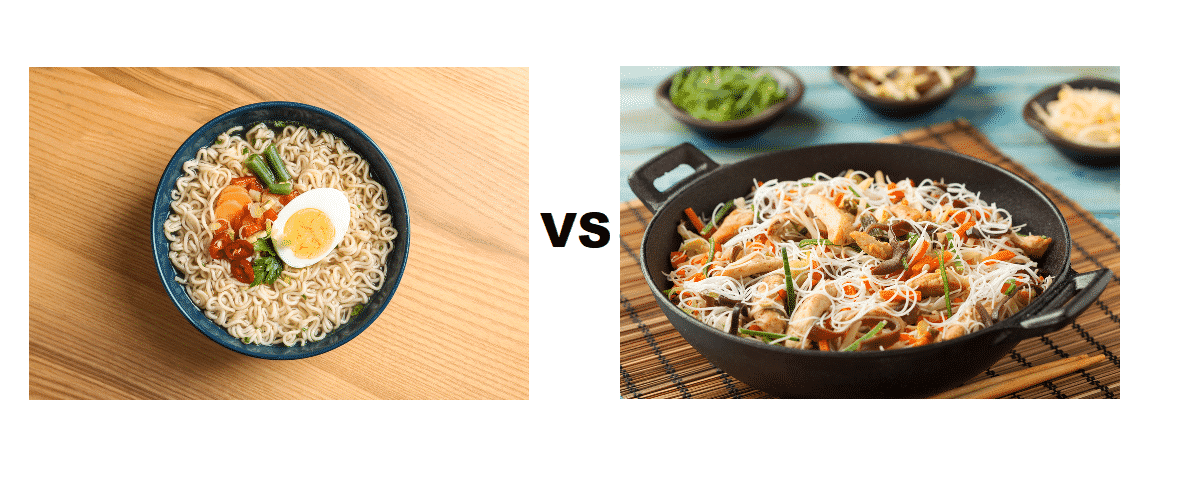 Noodles are actually one of the most popular types of food out there. They are used to make all sorts of different things, most of which are considered delicious by a majority of people. As you may already know, there are multiple different types of noodles. Each of these types has its own distinctions that make them great. Two of the main types of noodles, which are also very popular, are egg noodles and rice noodles.
There are many differences between egg noodles and rice noodles. They are both quite popular in their own way and many people prefer one over the other. In the end, it all comes down to personal taste. Some people like a specific type of food while others like another type of food. This is why it is only natural that some people like to eat egg noodles over rice noodles and vice versa.
Egg Noodles vs Rice Noodles
If you're having a hard time deciding which one you like more or which one you should cook next, here are a few differences between egg noodles vs rice noodles:
1. Gluten
A lot of people prefer to have no gluten in their meals. This is especially true for people that may have gluten intolerance or any other kind of problem which can be triggered by eating gluten. That being said, only one of these two types of noodles consist of gluten. That type is, of course, egg noodles, which usually have gluten in them due to the flour used to make them in the first place.
Rice noodles, on the other hand, are gluten-free. This makes them the preferred option for anyone out there that is diagnosed with gluten intolerance or any other disease of the sort. However, this isn't the most important detail in the world if you aren't that worried about any consequences after eating gluten.
2. Preparation
Both of the dishes are relatively easy to prepare and cook. Egg noodles are quite easy to make and rice noodles aren't any different. Once you get the hang of making both the meals, you'll be able to prepare them without any problems. The recipes aren't complicated either and the procedure is fairly easy. However, it must be said that rice noodles are a bit easier to make as compared to egg noodles.
3. Taste
Egg noodles have a specific type of taste thanks to all the different ingredients use to make them. Most will agree that they taste quite good and they're great for making specific things to eat. Rice noodles, on the other hand, are neutral in taste. This means that they have a wider variety of applications and can be used to make all sorts of different things.
Conclusion
Rice Noodles are definitely the healthier option, but that doesn't necessarily mean that they're the better option. It is unfair to call either type better than the other, mainly due to the fact that everyone has their own preference when it comes to food.